This is a Sponsored post written by me on behalf of Air Wick for SocialSpark. All opinions are 100% mine.
I am a HUGE fan of scented Airwick products
I love when people come into my house and tell me it smells nice (even though I had just changed a dirty diaper hehe). And I love getting a different scent for each room of my house.
I've sampled most all their scents including Bright Citrus Splash, Ocean Spray & Sparkling Sea Minerals, Island paradise, Grand Canyon, American Samoa, and my all time favorite Hawaii.
New "Bright Citrus Splash" and "Ocean Spray with Sparkling Sea Minerals" can ONLY be found at Sam's Club. They also have national parks scents that are exclusive to Airwick, but limited time only.
Scented Airwick products last for a really long time so I don't have to remember to change them very often AND when you buy Sam's Club exclusive pack, you don't need to purchase some refills as often because it comes with TONS in each pack
It's a TREMENDOUS VALUE – It's a 38% value vs. Walmarts EDLP on their 3 pack. Sam's club members can either have BONUS OIL or BONUS WARMER, your choice!
I snapped a few pics of some scents that I bought
Including my favorite scent Hawaii (at the top of the pic).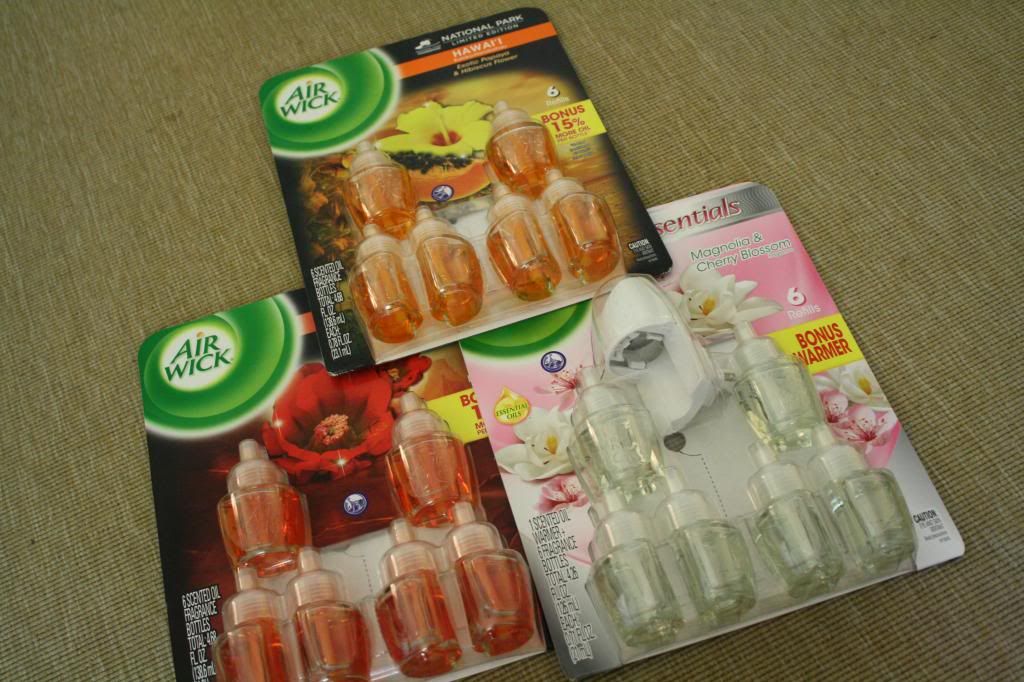 Look how much you get in each pack! I'm set for awhile haha
Here's a video to give you more information on scented Airwick products. Go out and purchase some and I KNOW you won't be disappointed