Looking for a way to get your family a bit more organized? This family calendar printable is one of the most popular projects we've shared on Somewhat Simple!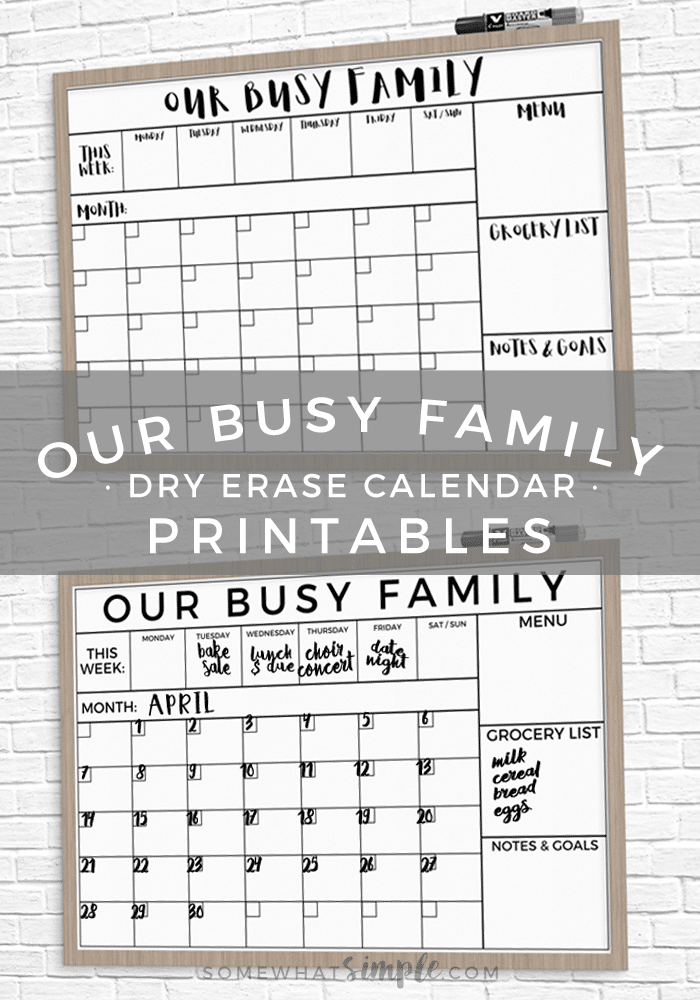 Years ago I made a fun (and super useful!) project that quickly became popular among the readers of Somewhat Simple. It was a family calendar that I made using vinyl lettering on a glass frame – does this look familiar?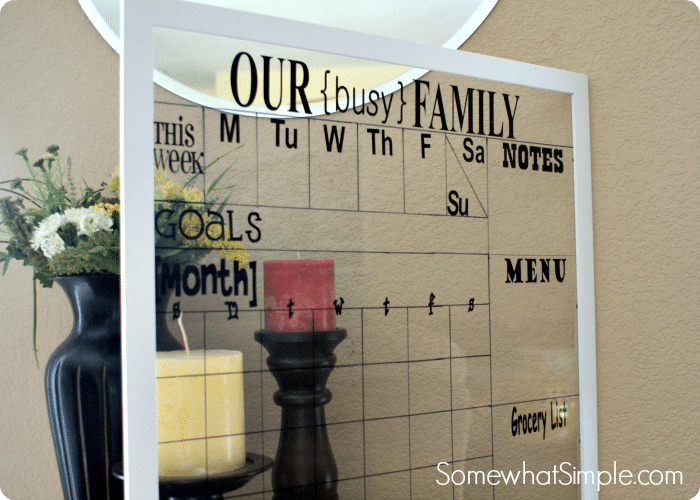 I LOVED this calendar, and the entire creation process was really simple – cut out your vinyl letters, draw your lines on the backside of the glass with a Sharpie marker, then use a dry erase marker to track your family's activities and keep everyone organized!
This idea was so liked by our readers that we sold quite a few vinyl sticker sets in the SomewhatSimple Shop. Even years later, I get asked about making and selling these sticker sets. But since I don't sell vinyl stickers anymore, I decided to come up with a way to create this project without a vinyl cutter. And so, we made this darling calendar printable!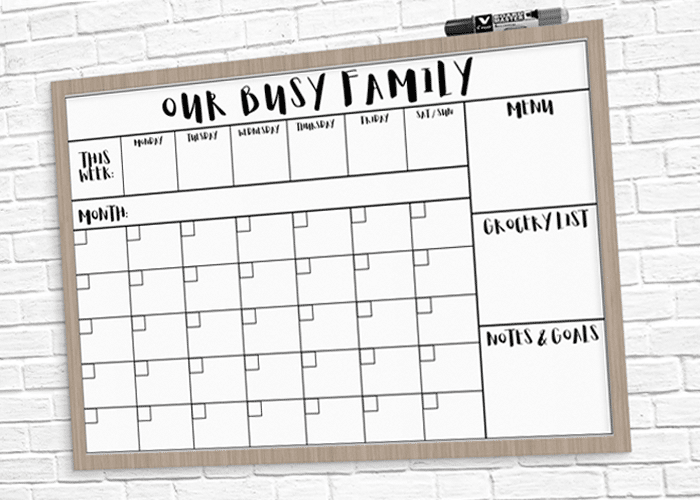 Now this project is even easier to create and it will look amazing in your home! We have 2 different text options: a brush script (shown above) or the plain script (shown below).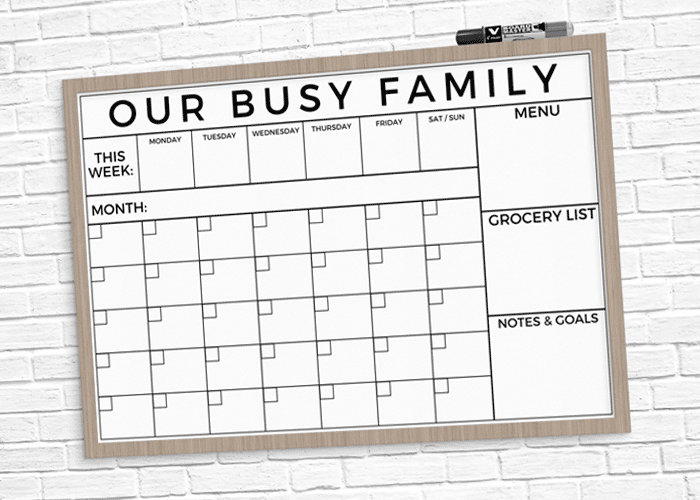 UPDATE! We've added a 3rd option for our readers! You can now grab a blank calendar to fill in whatever your heart desires!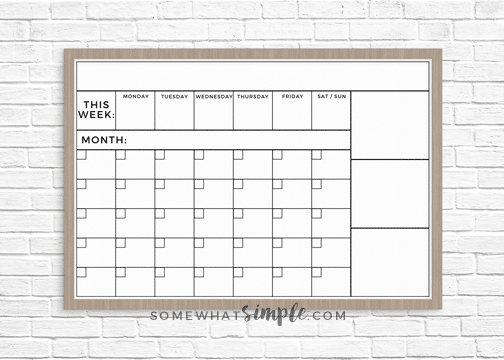 Here is the simple tutorial –
Dry Erase Family Calendar
MATERIALS:
calendar print (download here)
frame (head to Hobby Lobby with your coupon)
DIRECTIONS:
Print a HUGE engineer print from your favorite online office supply store. Are you familiar with Engineer prints that you can get suuuuuuuper cheap from online office supply stores? It is my new favorite way to print oversized black and white printables for CHEAP! We printed this calendar print at Staples.com – an 24×36 print is only $3.49 AND it's often ready the same day or next-day!
Go to Staples.com >>Shop by Category >>Copy & Print >>Engineering Prints.
Upload the calendar PDF and select the size you'd like. I always do the 24×36 since it is a standard frame size and it is easy to find frames without having them custom made.
Once you have your print, frame it. Then, use a dry erase marker to write and rewrite your family's happenings!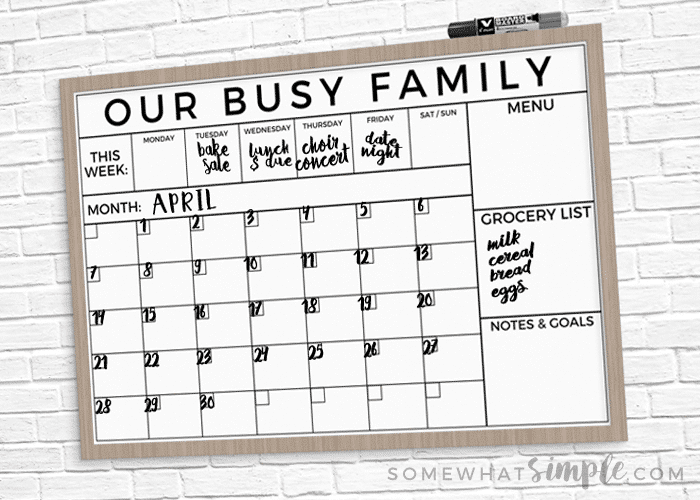 CLICK HERE TO DOWNLOAD THE FAMILY CALENDAR PRINTABLE
This post originally published on Somewhat Simple in December 2009, It was updated in 2016 with the new Family Calendar Printable.