Thanks to Trop 50 for sponsoring my writing about fabulous bloggers. This year Trop50 is granting 50 fabulous wishes.
Click here
to enter for a chance to win $1,000 to help grant a friend's wish!
. . .
Long before somewhatsimple.com existed, I was inspired by some fabulous bloggers who were already knee-deep in sharing their talents and creativity. I had a long list of favorite blogs I checked regularly and I had so many pages bookmarked with crafts I wanted to create, tips I wanted to try, and stories I wanted to re-read. Now that I have this blog of my own, much of my online time is used for writing posts and creating content and I don't get around to other blogs too much, but I still have a small list of favorites that I check regularly. Today I want to share with you that small list- so here it is, in no particular order:
My Fab 5:
5 Incredible and Inspiring Bloggers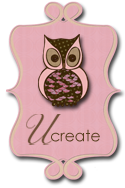 So there you have it! 5 Fabulous Bloggers!
Who are your favorites? I'd love to check them out! Leave me a comment with your list and lets see if we can all find a new favorite or 2!
Don't forget to enter the 50 Fabulous Wishes contest for a chance to win $1,000 to support a friend's wish. I was selected for this Tropicana Trop50 sponsorship by the Clever Girls Collective, which endorses Blog With Integrity, as I do. I received compensation to use and facilitate my post.