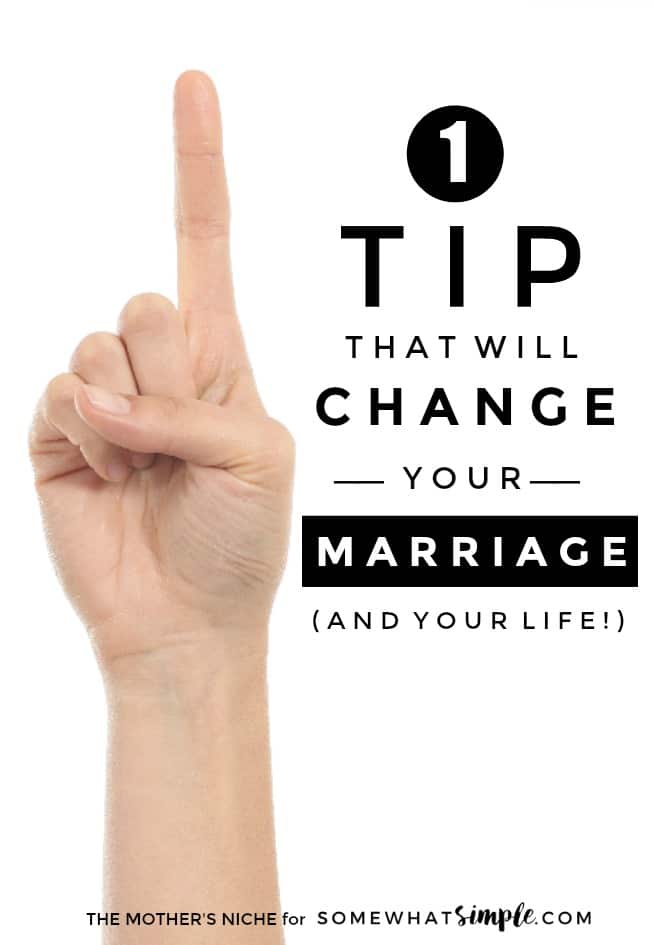 Marriage is the hardest work you will ever love! If you're frustrated and looking for ways to change your marriage for the better, this one tip will make a world of difference!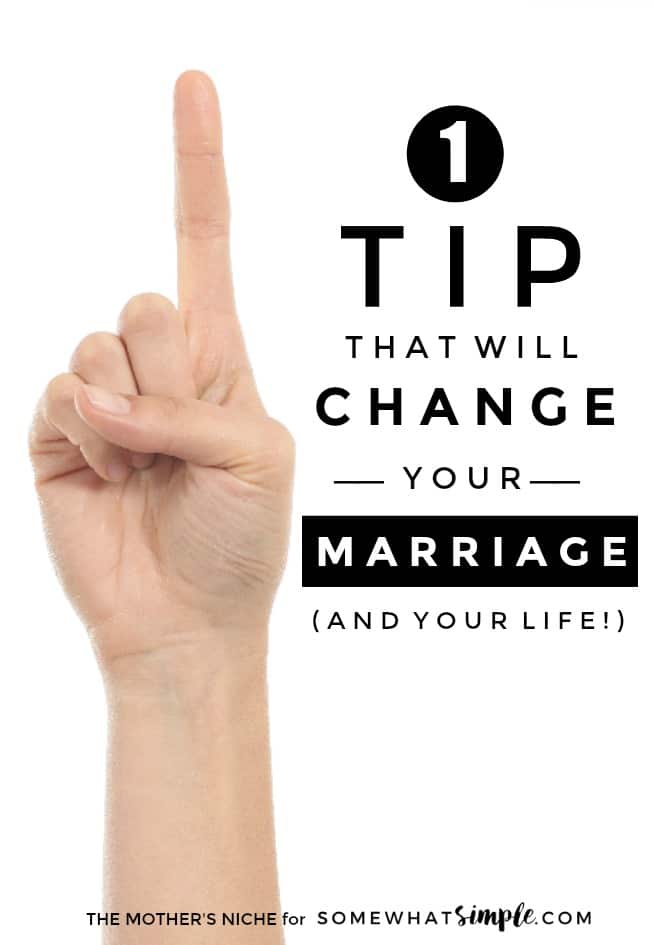 When I was very first married, I was inspired by a new way of thinking. I am still trying to train my mind to think this way all the time, but when I do, life (and relationships) are so much happier.
The advice that was given to was
Love and Serve Your Spouse without Expectations.
Before you say "Really? That's it??" and exit this post, let me explain a little further…
It's harder than you might think, and living this way blesses any and all relationships in life–even with strangers!
Loving without expectations does not mean that you let your spouse walk all over you, and it doesn't mean that you allow disrespect. It's all about your own motives and reactions.
For instance, my husband is a rare creature and one of the quickest things I can do to bring a smile to his face is to clean and organize the house. Many times, I have exhausted myself with a "spring cleaning" of sorts, and anxiously awaited his reaction upon arrival. Many times he does praise me or thank me with a hug and a kiss and a "you're so wonderful," but… there have been a few times that he hasn't (how dare he!). Unfortunately in those moments I have given in to frustration: "doesn't he know that I slaved away wiping down all the baseboards…and just for him??"
The problem with this way of thinking is that your happiness and peace rely on the actions of someone else.
What if I had just cleaned the house out of love for him, with no expectations in return? I would have been happy no matter what happened because my joy was in the act, not in the reaction.
When my husband and I were first married he did the dishes almost every single night (he's still really good at it). But after awhile I noticed that he wasn't doing it anymore. I asked him one night why he kept leaving the dishes for me, and he said, "because in the beginning I did it as an act of love, and I enjoyed doing it. But now you don't even notice when I do it anymore."
Although I did notice (and appreciate it), he had an expectation there that I'd always be thankful. When I stopped reacting how he wanted, he withdrew the act of kindness.
I think many marriages can get hung up on this one principle:
He doesn't appreciate me so I'm not going to do it anymore!
Ask the Question:
"Are you doing ____ with an expectation, or simply out of pure love?"
My husband and I use to share an electric toothbrush (not the actual toothbrush, just the base). Every night before I went to bed, I would brush my teeth and instead of just putting the toothbrush back on the charger, I would switch out my toothbrush tip and replace it with his. It was nothing huge, but it kept him from ever having to take mine off–his was always there waiting for him.
It was such a small act of love, and I still to this day have no idea if he ever noticed (maybe he just thought I never brushed my teeth), but it didn't matter. I didn't do it for a reaction, I did it for me. I did it because it was a small thing I could do every day to remind myself how much I loved him. And even if we were fighting, and even if he annoyed the heck out of me that day, I still switched out his toothbrush. It was my own little way of reminding myself that I was dedicated to him, and that I loved him no matter what. There was never a point that I thought, "what the heck?! I have been replacing his toothbrush for 96 days now and he hasn't said a word about it!"
And because it was done with no expectation in return, it remained enjoyable for me every single night.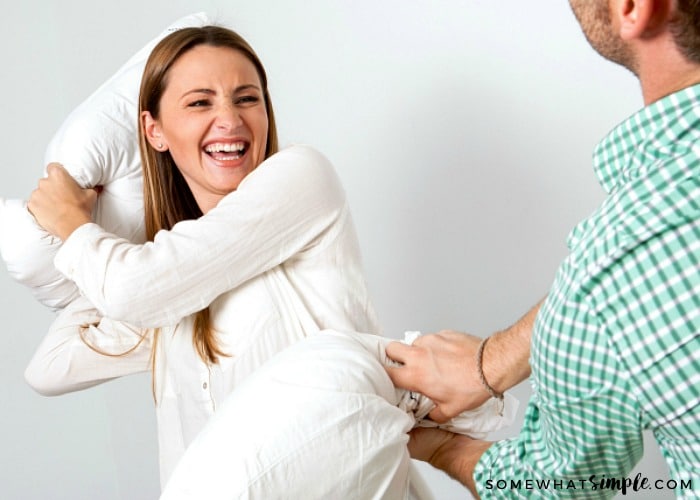 How to Change Your Marriage – The Ultimate Goal
If we could all train our minds to live this way, the world would be a totally different place! How awesome would it be if we returned our neighbor's garbage can simply because we knew they were overwhelmed, and with no expectation that they take notice and give us proper thanks? What if we smiled back at the grouchy grocery checker simply because we wanted to spread some cheer?
What if we loved and served our children joyfully, simply because we love them–even if they never recognize our sacrifices?
Living life with no expectations takes great initial effort, but will only lead to higher levels of happiness. And if you can do it in your marriage, you can do it anywhere!
. . . . .
Do you have a favorite marriage tip?
Leave us a comment, I'd love to know your thoughts!
ABOUT THE AUTHOR: Kristina is the creative mom and blogger from Mother's Niche. She was a contributor on Somewhat Simple in 2013-2014.