Planning a vacation, and needing tips for flying with a baby?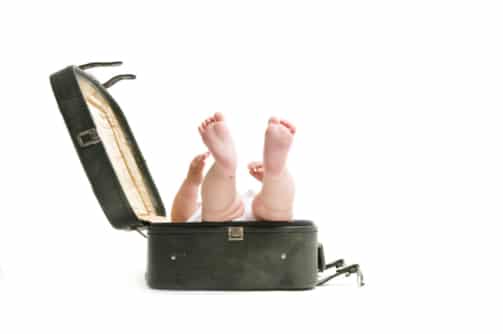 I had a friend contact me when she returned from a trip to Las Vegas, with her little bundle of joy in tow. She started off by saying, "After this trip, I could give you a 1000 tips for flying with a baby, if you'd like to do an article for your followers?" I immediately said, "Of course!" I've traveled multiple times with my kiddos, and have found some tricks of the trade, but I knew how creative this gal was, and that she would tell me things I'd never even thought of! So I've compiled a list of our top tips and tricks for flying with a baby: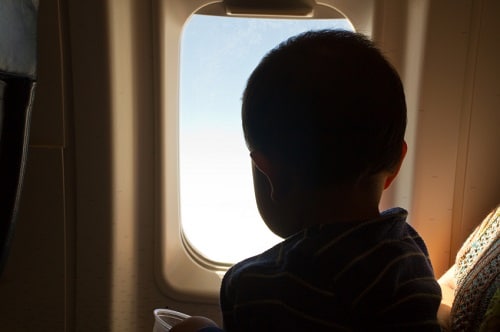 Make sure the airline knows you are taking a baby. They need to see a birth certificate.
Often times, airlines offer discounted seats for your baby, even though carrying them on your lap is free, it might be worth it. It's very crowded in a tiny seat with a baby.
Check to make sure that you can check a stroller and a car seat. Note: Even though it might seem easier to take an umbrella stroller because it's smaller and lighter, that's not necessarily the case. Remember that the large strollers are nice to travel with because they have a place to keep the diaper bag and purse, and have a cup holder. Most importantly, if you are traveling with an infant, you will want the car seat that attaches to the stroller when you land. You do not want to take your baby in a taxi, shuttle, bus, or rental car without being in a car seat. Taking your own prevents you from having to rent one when you land.
Vacuum bags allow you to take a lot more diapers in a lot less space. Or buy diapers when you arrive!
Try to fly during your baby's naptime hours.
Don't take a full bottle through security. (If using formula, take the powder and buy bottled water AFTER security.)
Give them a bottle or something to suck on at takeoff and landing, so their tiny ears don't pop and cause fussiness.
Bring new (small & quiet) toys along, so it keeps the baby's attention longer.
If your baby is in to watching movies or playing on an electronic device, download new apps/movies, so they have something to watch that they love, or that they've never seen!
ASK FOR HELP! OR BRING HELP!
If you're not prepared, your "vacation," could turn in to more work and stress than you'd like. Planning ahead, should allow for a more relaxed atmosphere!
P.S. Buying your seat neighbors "drink tickets," for a crying baby may not be a bad idea either. 😉
What are your tips for flying with a baby?
Share the love and Pin this image: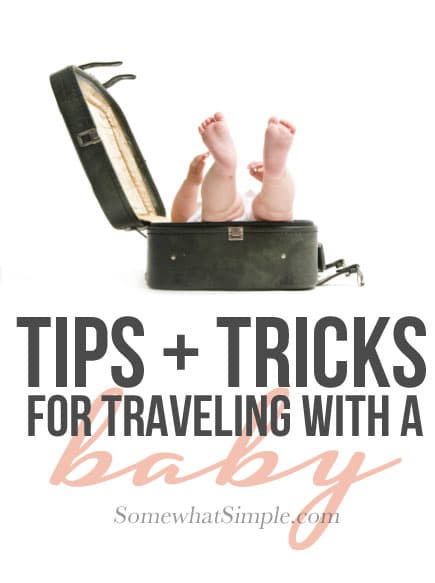 And speaking of babies, check out this amazing baby shower bundle!