10 creative ways to say I Love You, and you mean the world to me!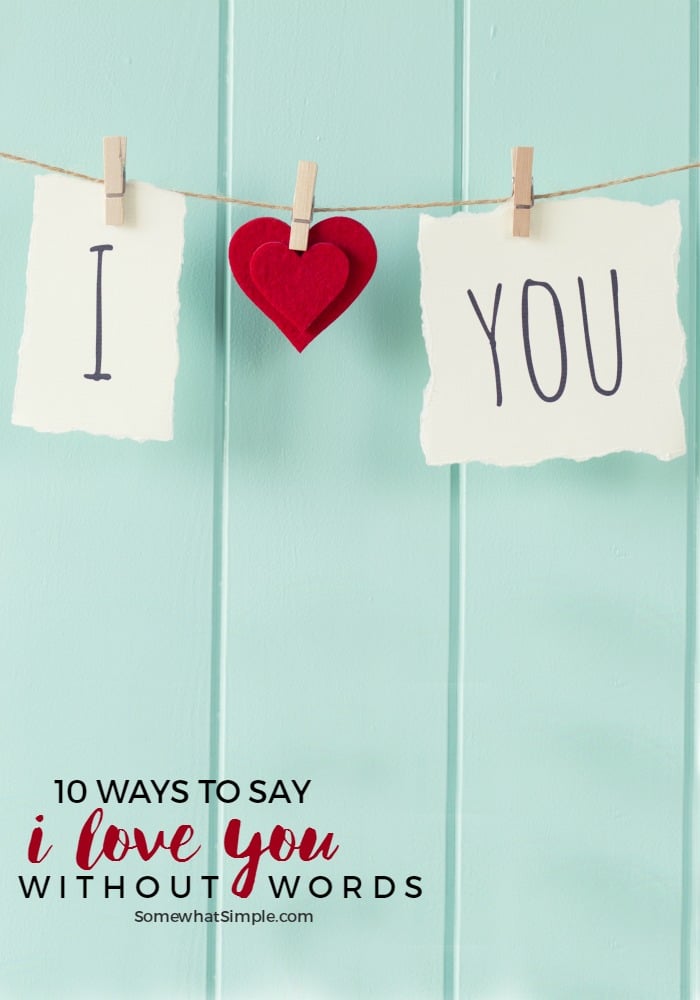 Actions definitely speak louder than words! Here are 10 Ways to Say "I Love You" without saying anything at all!
Ways to Say I Love You
1. Do Something on Their To-Do List. Nothing says, "I Love You" like going to see that movie he has been wanting to see for so long. Participate in one of his favorite hobbies, buy tickets to see his favorite sports team etc.
2. Make a Unique, Small Gift. Jot down 10 reasons you love them then make a book from a cereal box. Something simple they can keep on their dresser and smile when they see it!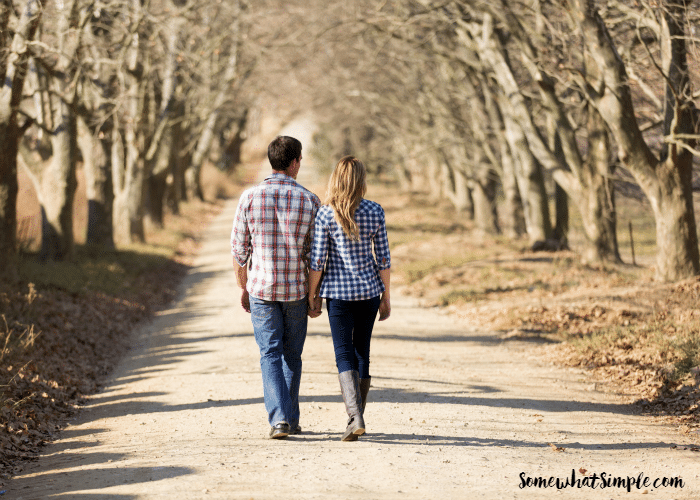 3. Go on a Nightly Walk and Have a Heart-to-Heart Talk. It's amazing what you find to talk about when there are no distractions around you. Keep the phones in your pocket (or at home) and just be together, completely engaged in the conversation and nothing else!
4. Leave a Trail of Post-It Notes. Write some sweet sayings and leave them a trail of notes leading to a special treat or a special location in your home. Did you know you can print out your own Post It notes? It's super simple and a great way to customize notes that look really nice!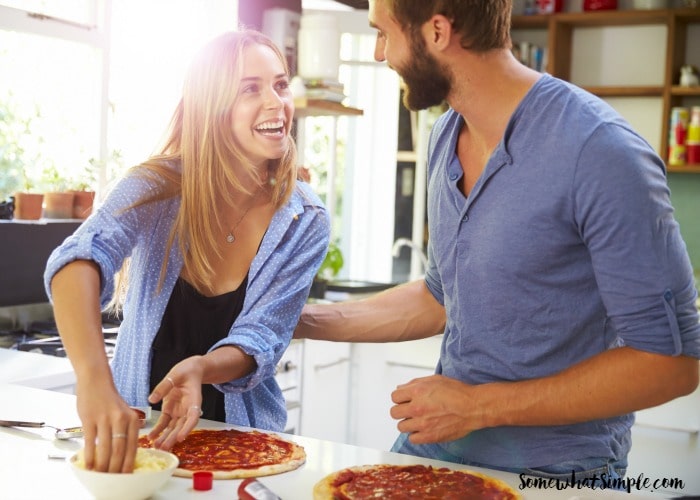 5. Make A Special Meal, Together. Cooking dinner at home is way more cost-effective than making reservations, and it can also be a lot more fun if you cook with good company. Here is a fun idea we love: How to Cook Valentine's Dinner for less than $14 – from Eating on a Dime.
6. Create an "Open When" Love Kit for your love. This is something my husband (boyfriend, at the time) did when we were dating long distance in college. It allows you to share your love whenever THEY need it!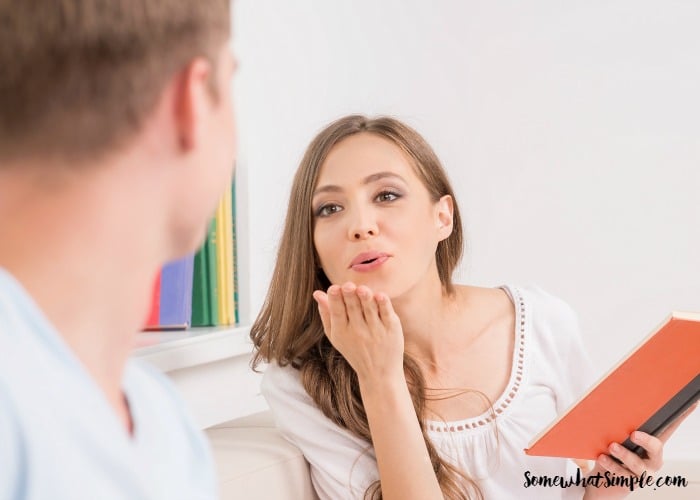 7. Blow Them a Kiss from the Other Side of the Room. This one speaks for itself, and it speaks volumes to your loved one!
8. Leave a Note in a Special Place. Add a love note to their lunch box, in their car's center console, inside their wallet, or next to their bed. It will be a surprise they won't expect and it will make them smile. Print out these small book from a cereal box from The Dating Divas so they are ready to go! Such a perfect way to say I Love You!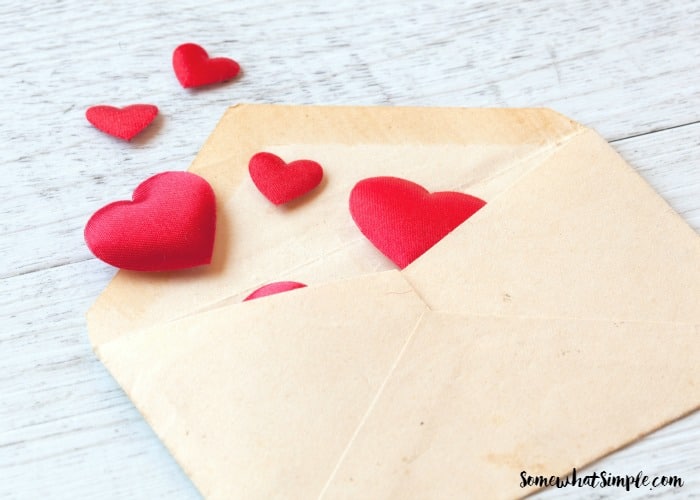 9. Send them some snail mail. Who doesn't love to get mail in their mailbox? Surprise him with a card for no reason, or fill out this 10 Things Printable from Embracing Creativity. It is a simple list of the things you love most about the that you can print out, fill out and drop in the mail.
10. Plan a Surprise Date Night or Get-Away. Plan every last detail and keep this a secret as best as you can! Even a night at home while the kids are at a sitter can be a great way to spend some time together!
. . . . .
There are so many ways to say I Love You Without words. Surprise your sweetheart with some of these ideas all year long, not just on Valentine's Day!