Last weeks most viewed link on our link party for sewing projects to try was this tutorial on
how to Make Your Own Bowl Cover from Yellow Spool: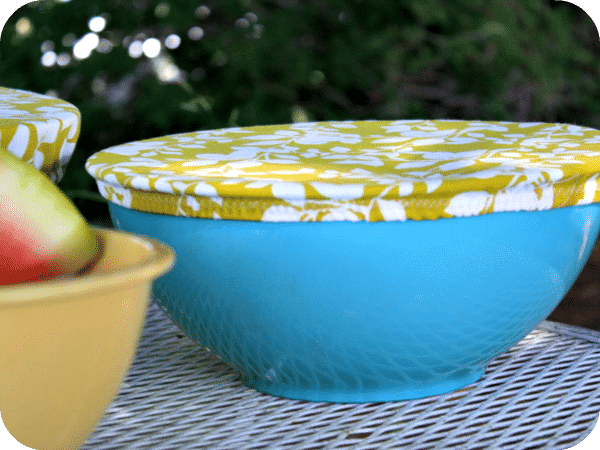 Perfect for keeping your salads and treats safe in transport, I love it! Thanks for linking up Stacie!
Here are some fabulous sewing projects to try: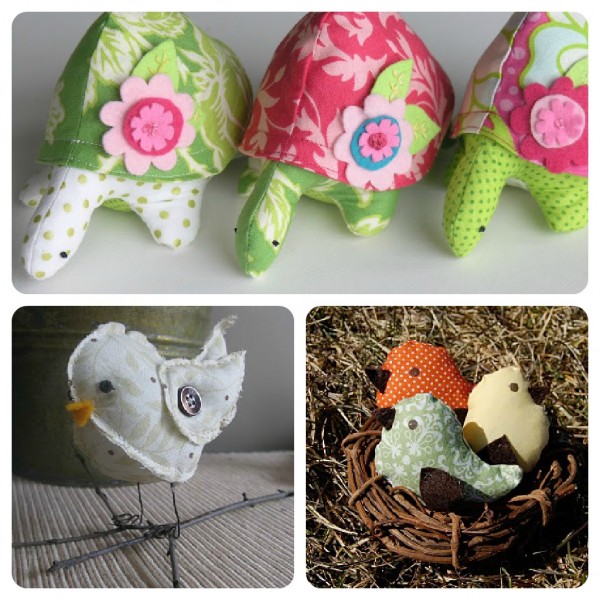 FOR THE ANIMAL LOVER:
Slow and Steady Turtles from Girl.Inspired
Shabby Bird from The Little Green Bean
Birds in a Nest from Lemon Tree Creations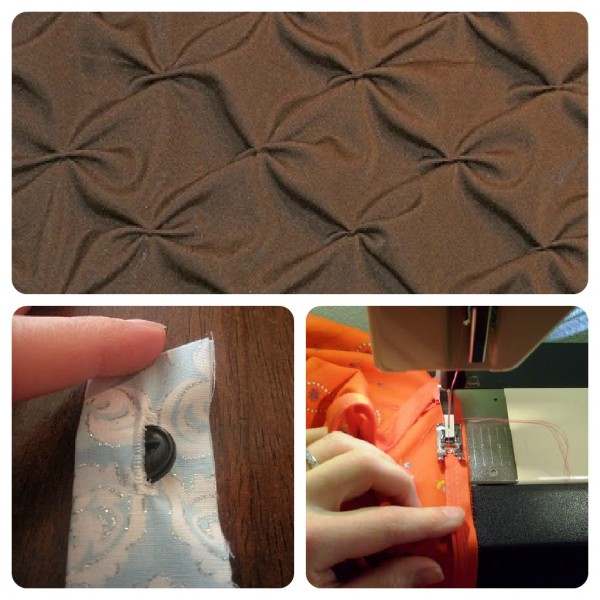 SEWING TECHNIQUES:
From Artfully Caroline – How to Sew Honeycomb Tucks
How to Make a Button Hole from Sew Totally Smitten
How to Sew an Invisible Zipper from Adventures in Dressmaking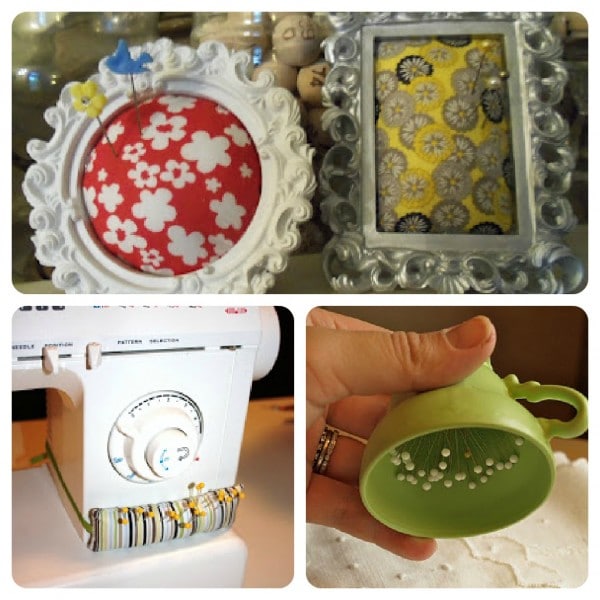 CREATIVE PIN CUSHIONS:
Framed Pin Cushion from One Crafty Mess
Sewing Machine Pin Cushion from I Can Find the Time
Glue a magnet to the bottom of a tea cup to create a Magnetic Pin Holder from oh write!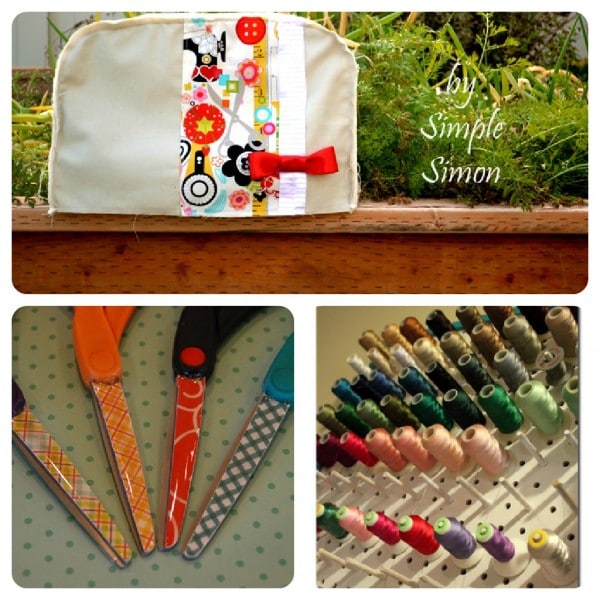 FOR YOUR SEWING SUPPLIES:
Make a Sewing Machine Cover from Simple Simon & Co. on Somewhat Simple
So this isn't a sewing project, but the Spiffy Scissors from Crap I've Made are sewing-related, right?
Make your own Thread Rack from Sugar Bee Crafts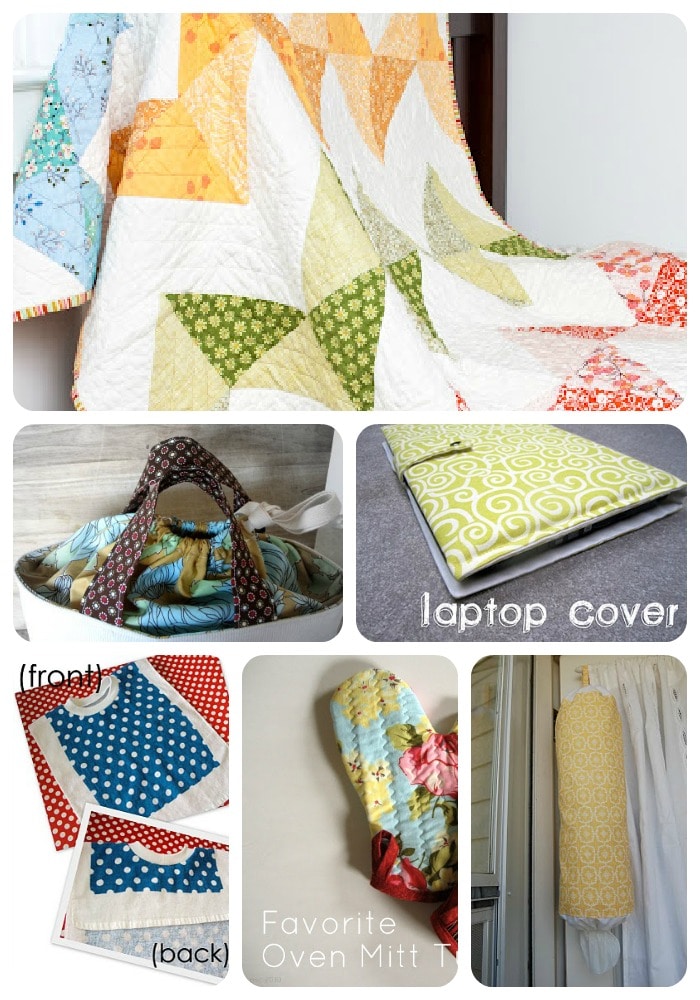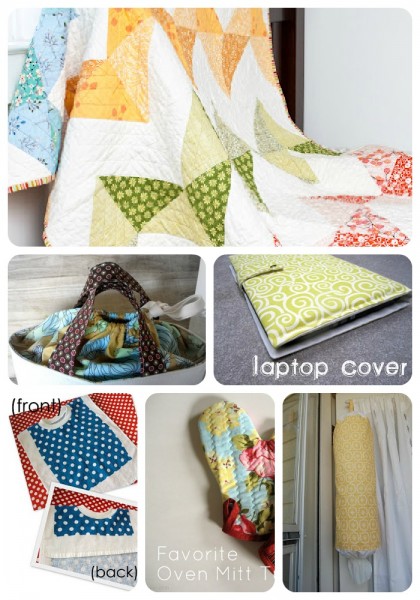 CREATIVE SEWING PROJECTS:
Chevron Quilt from Jaq Studio
Draw-String Lunch Bag from Simply Homemade
Laptop Case from Living My Life on Purpose
Towel Bibs from Fresh Poppy Designs
Oven Mitt from Pickup Some Creativity
Grocery Bag Dispenser from Mama Stellato