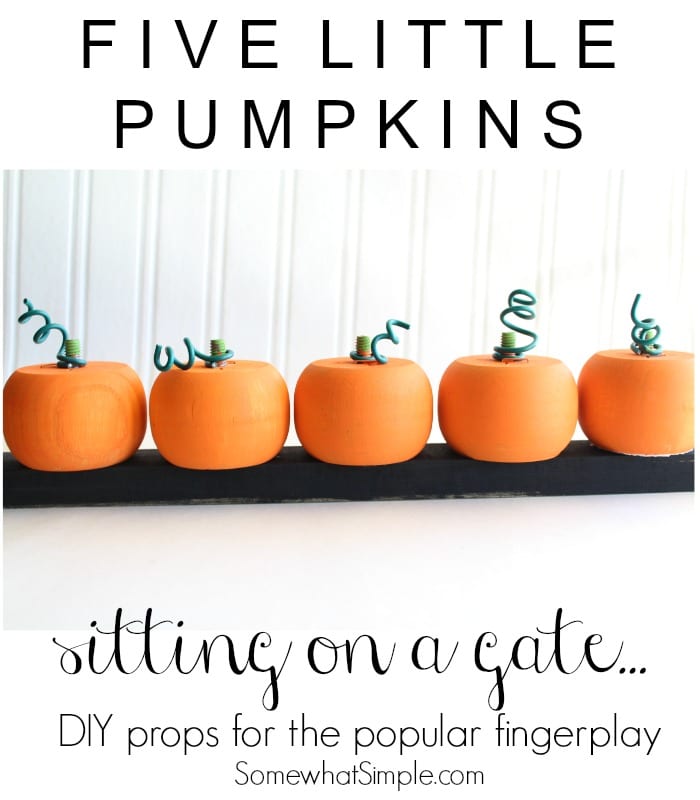 Preschool teachers and moms of toddlers, this one is for you! Here is a simple tutorial for the cutest 5 Little Pumpkins Fingerplay Props!

I used to teach my preschool class the 5 Little Pumpkins finger play every October. Have you heard this before?
5 little pumpkins sitting on a gate.
The first one said, "Oh my, it's getting late!
The second one said, "There are witches in the air."
The third one said, "But I don't care!"
The fourth one said, "Let's run and run and run!"
The fifth one said, "I'm ready for some fun!"
Oooooo went the wind and OUT went the lights
And the 5 little pumpkins rolled out of sight!
I remember learning this poem when I was younger, which means it has probably been around forever! We have made various 5 Little Pumpkins props over the years, but this one is my very favorite, and my 3-year-old loves it too! Here he is saying the cute little poem. It isn't 100% perfect 'cause he is only 3, but you get a general idea!
Make your own 5 Little Pumpkins Fingerplay Props: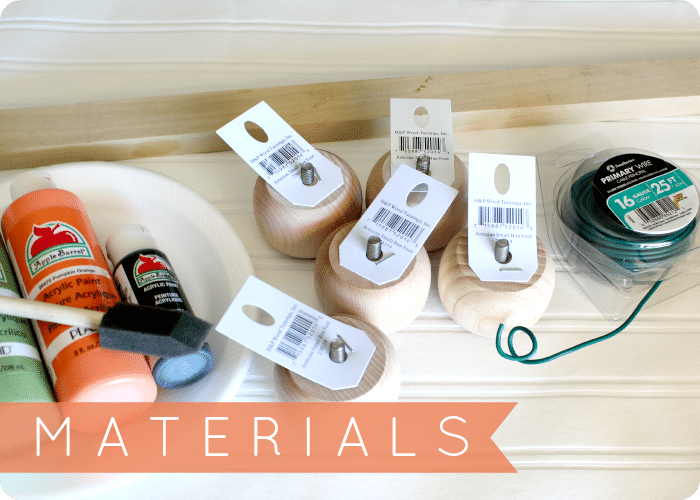 MATERIALS:
Paint: Green, Orange & Black
Paint Brush
Round wood table leg (In the woodworking supply section at Lowes)
Flat piece of wood (wide enough for the "pumpkins" to sit on top of)
Green Wire (I used THIS ONE from Lowes)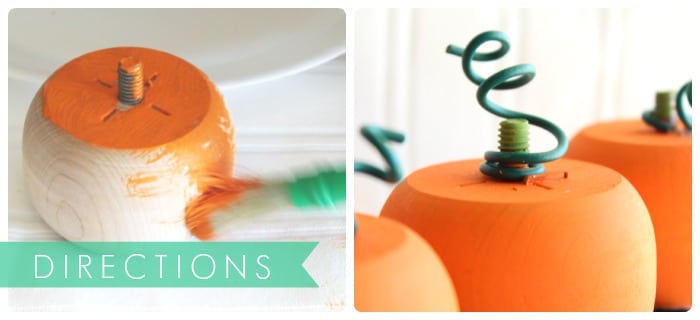 DIRECTIONS:
Paint your wood table legs orange. Let the kids help- they love this part!
Paint the screw on the top of your table legs green. Let this dry completely.
Meanwhile, paint your flat piece of wood black.
Cut about 4-6 inches of green wire and wrap it around the screw of your pumpkins and curl it with your finger to look like a swirly pumpkin stem.
Place your pumpkins on your "gate" (black wood) and let your kids have fun acting out the fingerplay with your new props!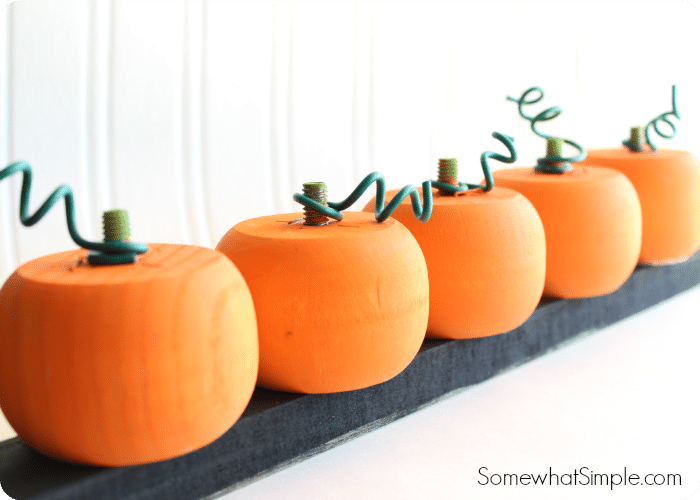 What do you think?