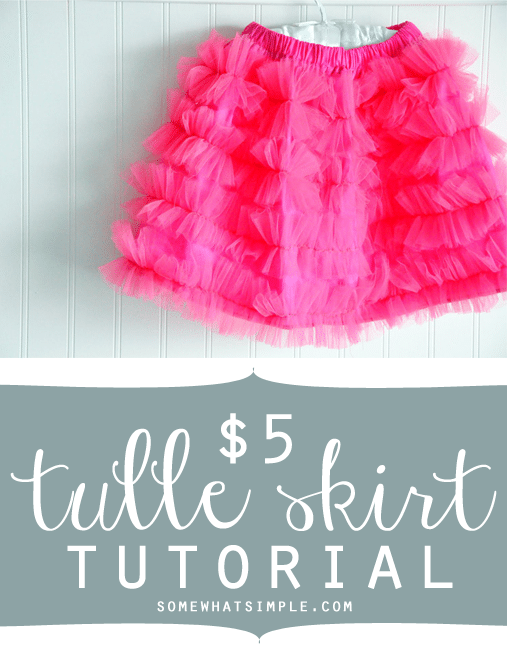 This $5 Tulle skirt is the perfect amount of frills and fluff but is still wearable for everyday — (as in our little girls cases:). Do you want to make one too? Here's how…
Before you buy your fabric….

You are going to need 2 measurements:

The first is a waist measurement- in my case I need 20 inches.
Then second is a length measurement- in my case 10 inches (waist to knee measurement).

I made this particular skirt for a 2 year old.

Now to know how much fabric to buy:

Double the waist measurement- mine will be 40 inches.
Add 2 inches to the length measurement- mine will be 12 inches.
Supplies:
Fabric – 12 inches by 40 inches
Tulle- 3 yards for 2 and under, 3 1/2 for size 3-5.*
Matching Thread
Elastic- 2 inches smaller than your waist measurement
*You can buy the tulle on the rolls…you will go over your $5 dollars…but it will save you time cutting tulle.
Directions: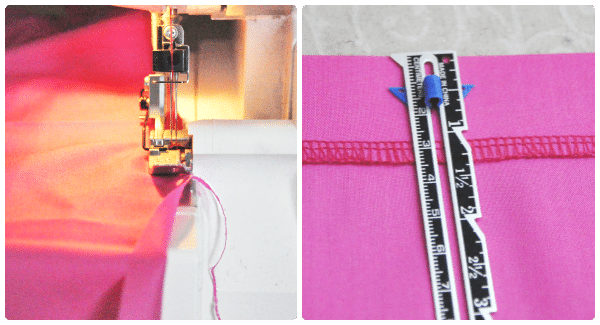 1. Serge or zig zag stitch both sides of fabric. (Top and bottom of your rectangular piece.)
2. Turn top edge of skirt and iron 1 1/4 inches down. DO NOT SEW YET. You need it as a guide for your ruffles.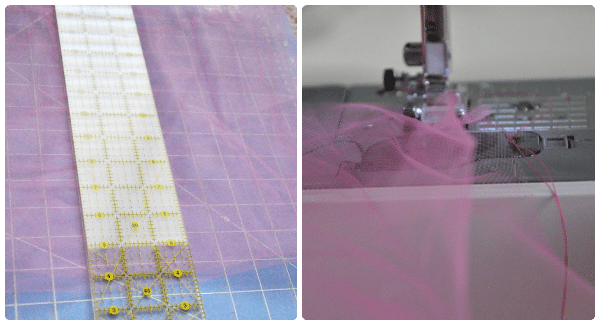 3. You are now ready to cut your tulle. Cut 6 inch pieces of tulle along the width of the bolt (mine was 60 inches). You will need 4 of these pieces per ruffle. So, since I am making a size 2 and I can only fit 3 ruffles, I cut 12 6-inch pieces of tulle. Whew, Math. Are you still there? Ok. Let's move on. (For the size 5 I did 4 ruffles…..so it would be16 pieces of tulle.)
4. Sew 4 peices of tulle together to get one LONNNNGGGG ruffle. Do not backstitch. This will be the first tier. Repeat until you have all 3 (or 4) done. Don't worry about these seams, they do show in the skirt, but we will pull them out later.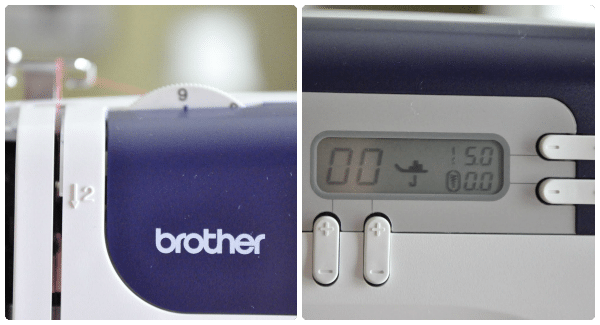 5. Get ready to ruffle. Set your tension on your machine to the highest it goes. In my case 9.
6. Put your stitch length on the longest it goes. 5, in my case.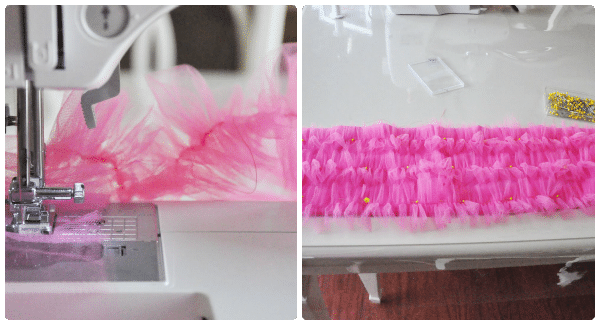 7. Fold tulle in half (you want a three inch ruffle) and sew down the middle. The machine will do all of your ruffling for you. Magic, I tell you. Magic. Continue ruffling the other 2 (or 3) tiers.
8. Turn your skirt over…the ironed edge should be underneath…and begin pinning the ruffles onto the skirt. I usually start with the top and line up the top ruffle with the bottom of the iron-edge (the elastic casing). Repeat with other layers until you have something that looks like the picture above. Sew each of the layers onto the skirt layer, following the same lines as the ruffling.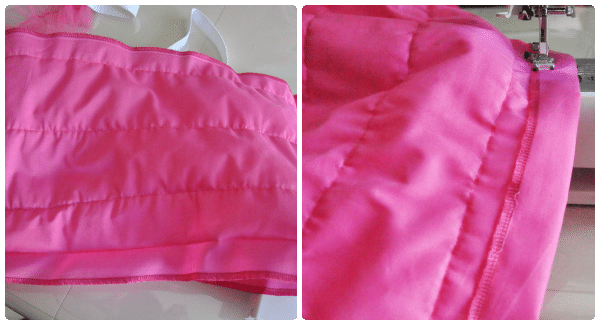 9. Unfold the ironed edge and put the skirt right sides together to sew the side seam. (Make sure that the tulle is tucked in well on the front….from experience). Sew the side seam. It should now look like the above picture.
10. Refold the ironed edge. This will be the casing for your elastic, and sew. You will want a small opening to thread the elastic through. *Again,from experience, make sure that the tulle is NOT getting caught under this seam….go slow and push it down underneath with your hand.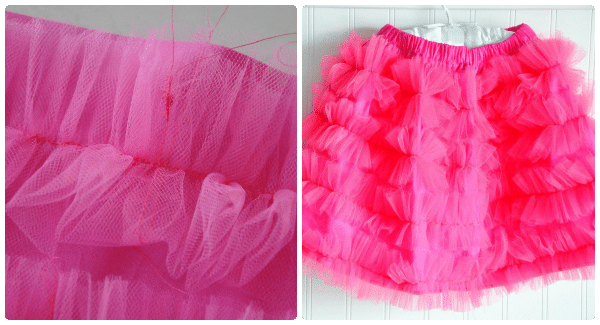 11. Here's where you are going to pull out your vertical seams. (If you use a tulle roll you can skip this step.) You don't have to but they do show through the tulle a bit, and it will make your skirt look more professional and less homemade.
12. Thread your elastic through your casing (I use a giant safety pin). Stitch ends of elastic together and then stitch up your casing as well. And you are done!!!!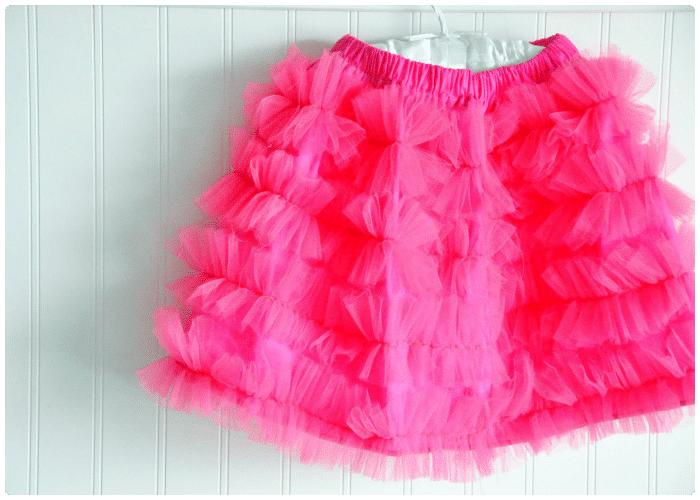 Have fun with this!
About the Authors: Hi. We are Elizabeth and Liz at Simple Simon & Co. We love sewing, especially ruffly and girly things. We also adore vintage patterns and making classic children's styles from the 50's, 60's and 70's mixed with some modern additions. Come and visit us sometime, we'd love to meet you!
This post originally published in August 2011