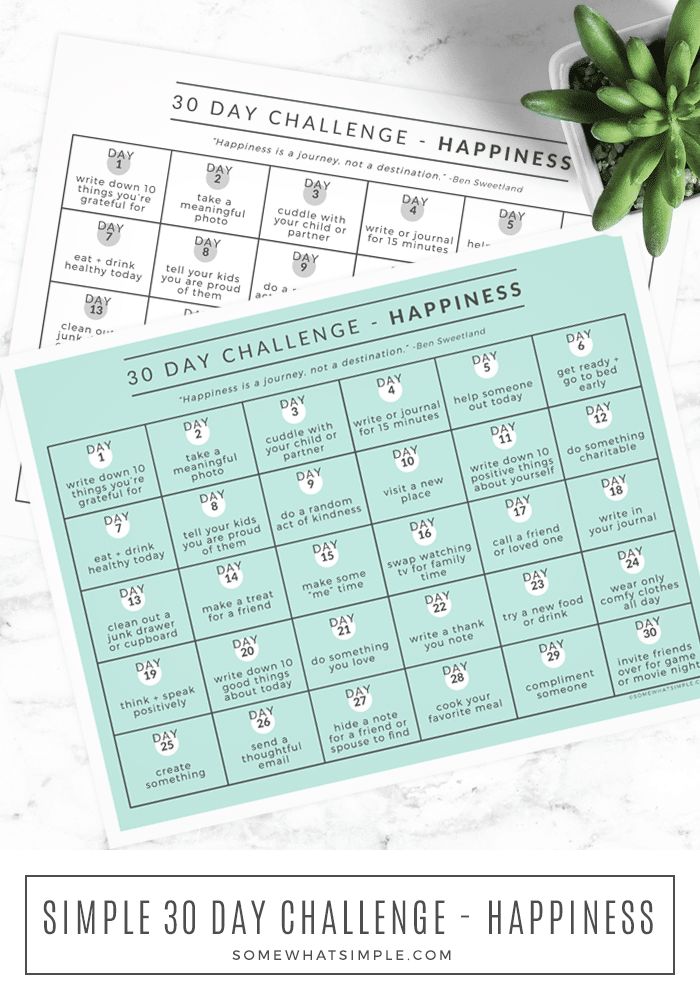 What to include in your 72-hour kit, with a printable packing checklist so you are prepared for an emergency if disaster strikes!
Here are a few more helpful checklists – Home Management Binder Printables, How to Prepare your House for Vacation, and Camping Checklist.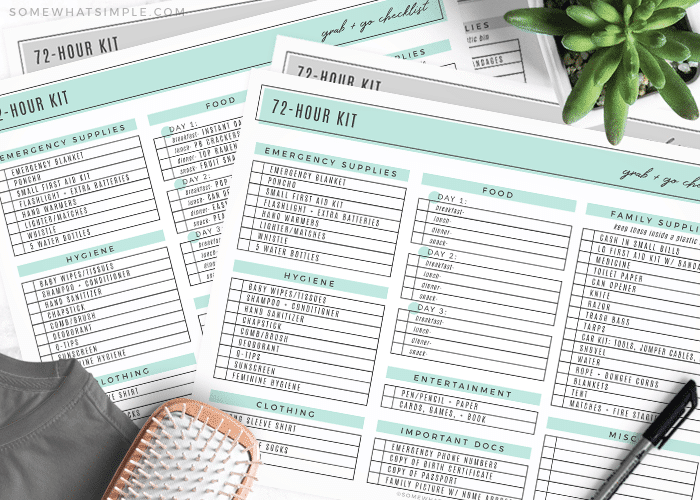 Get Prepared With A 72 Hour Kit
With all the craziness happening in the world right now, I spent an entire evening going through our food storage closet with my two teenagers, taking inventory and organizing evvvvverrrrrything. Among all of our emergency supplies were six 72 hour kits that my mom made for our family years ago.
Each backpack holds everything we would need to survive for 3 full days, should we ever be in an emergency situation. Food, water, a flashlight, hygiene supplies, a change of clothes, etc. The kit, while super handy, has become completely outdated – the food has expired and the clothes I had for my kids are teeny! Also, my mom made 6 kits, but we are now a family of 7 (and we have been for 6 1/2 years!)
Needless to say, these packs needed to be brought up to date. While most of the emergency supplies are still good to use, the food and clothing definitely needed to be refreshed. I spent the week gathering supplies and replenishing everything on the list for our 72 hour kits. It didn't take much time to put it all together, and having it done feels SO GOOD! It's given me such peace of mind knowing we are prepared and ready for disaster to strike… although let's hope it never gets to that point!
My goal now is to go through our packs every spring. We will eat the food that is about to expire, replenish it, and make sure everything else is good to go!
72 Hour Kit Printable Checklist
If you're wanting to make your own 72-hour kit, I made a printable list of everything you should include! I included a color version if you like things pretty, and a black and white version if you want to save ink. Also, there's a blank menu section option for those of you who have allergies or want to plan your own meals!
Whew! That was a lot of info! Download the printable below by adding your name and email address.