It was like a cry heard around the world yesterday- Hostess is closing???
Twinkies were like special treats at my house growing up. My sisters and I had a certain way we'd eat them to savor each bite- It involved splitting it in half lengthwise and licking the frosting from the center before enjoying the yellow spongecake- you know, 'cause biting from one end to the other made it disappear much too fast!
I will say in my more mature years, I'm not a huge fan of Twinkies, but the Ding Dong and I are like BFFs- like, "he" has been there for me in many 'a PMS moments and I am going to miss "him" a lot. (Perhaps the demise of Hostess was when they went from wrapping the Ding Dong from foil to that white plastic wrapper- that was a weird feeling the first time I saw that!)
Anyway, I digress. Here today I would like to pay tribute to the Twinkies by sharing some awesome Hostess creations I've seen online.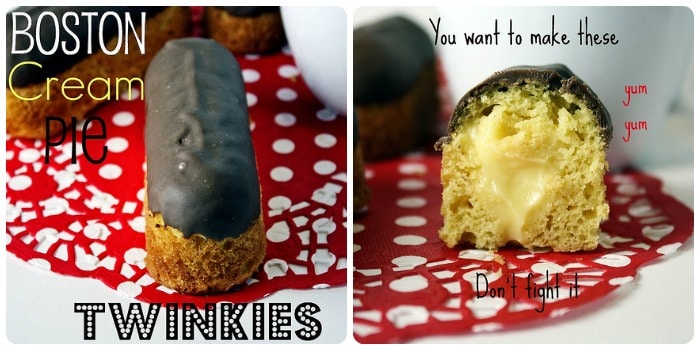 I found this recipe for Boston Cream Pie Twinkies on Pinterest from Confessions of a Cookbook Queen, but the link took me to her homepage, not to the recipe. So I did a search of her site for "Twinkies" and found myself browsing through 11 PAGES of posts that mentioned Twinkies! Look at some of these creations!!!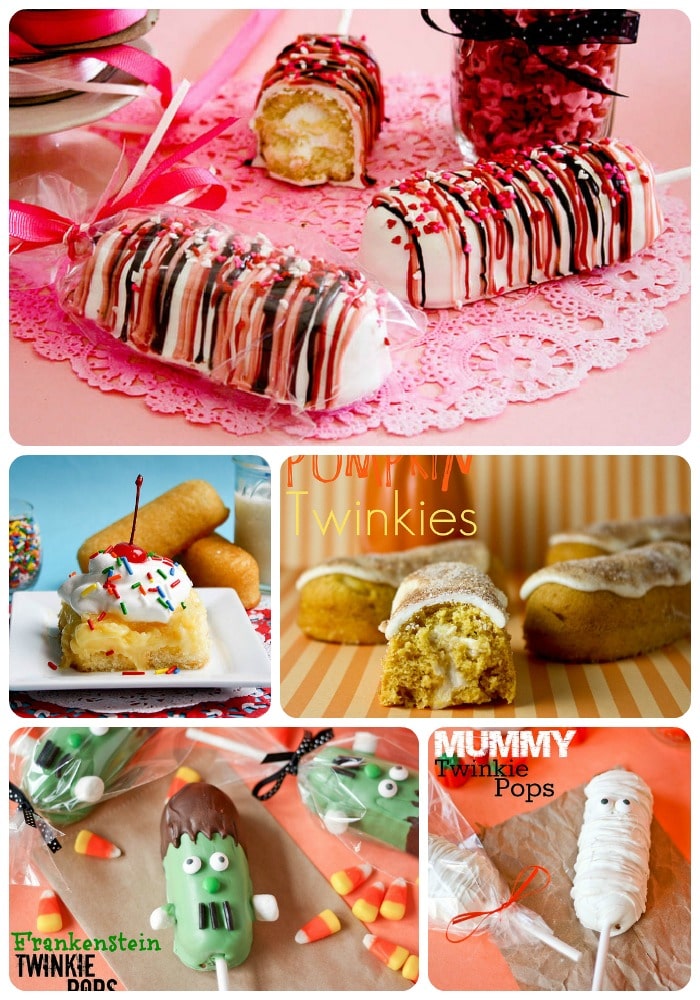 Valentine treats, Twinkie Pie, Pumpkin Twinkies, Frankenstein & Mummy Twinkies and MORE… how fun!
Hungry Happenings also has a great archives of Hostess creations.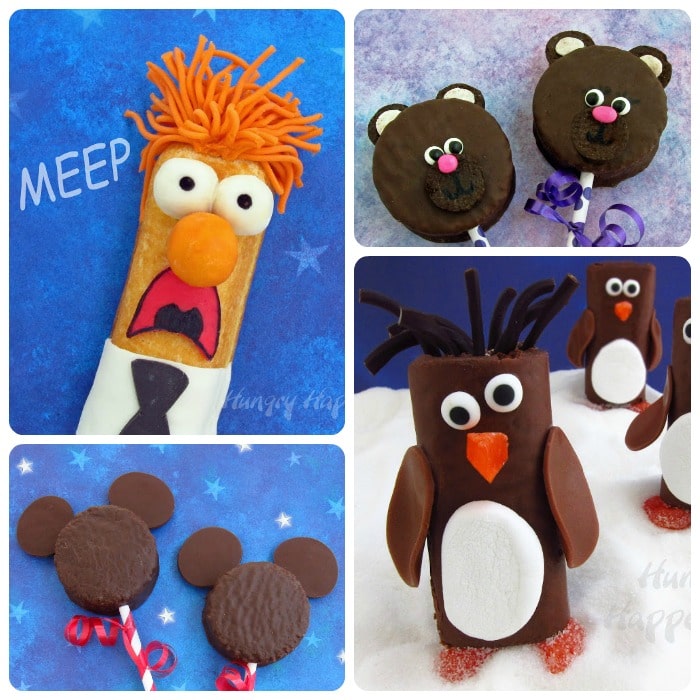 Get the how-to's on Beth's "Decorated Snack Cake Round Up."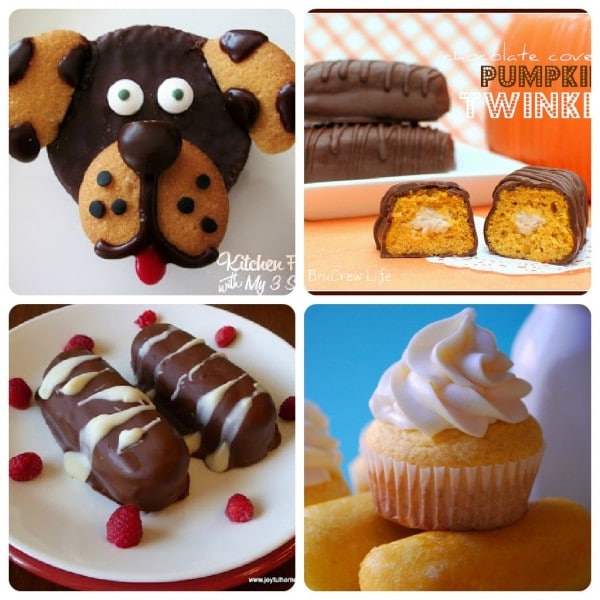 Doggy Ding Dongs from Kitchen Fun with My Three Sons
Pumpkin Twinkies from Bru Crew Life
Chocolate Covered Twinkies from Joyful Homemaking
Twinkies Cupcakes from The Domestic Rebel
Twinkies Wedding Cake Collection from Bride Tide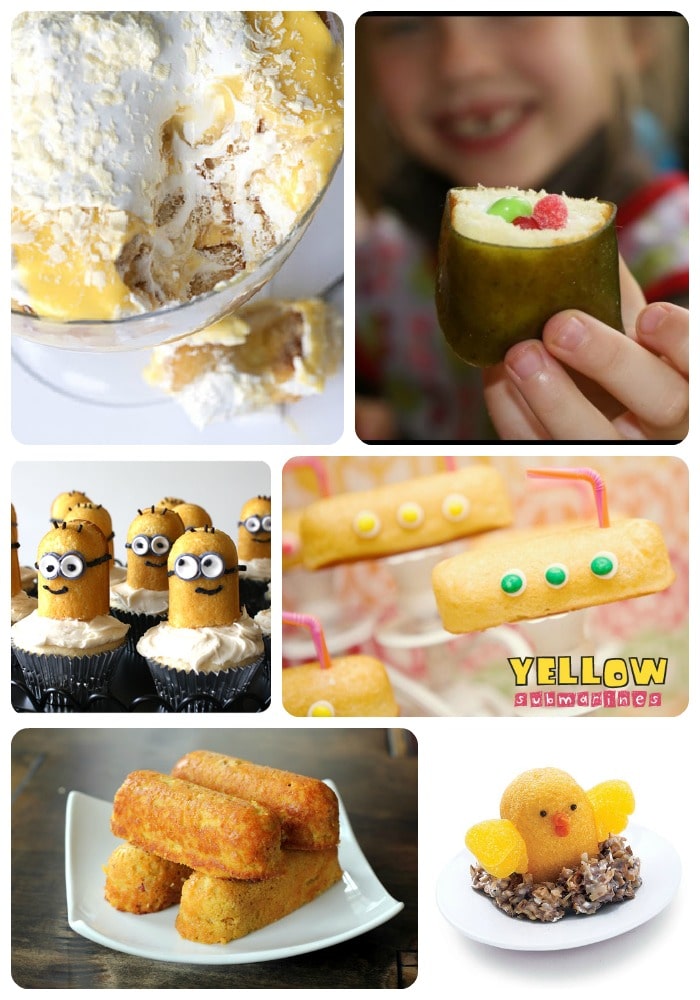 Twinkies Trifle from Jelly Shot Test Kitchen
Twinkies Sushi from Blue Cricket Design
Minion Twinkies Cupcakes from Emilee Handmade on Eighteen25
Yellow Submarine Twinkies from Hostess with the Mostess
Healthy Twinkies– (you read that right!) from Maria's Nutricious and Delicious Journal
Sweety Bird Cupcakes from Twinkies from Spoonful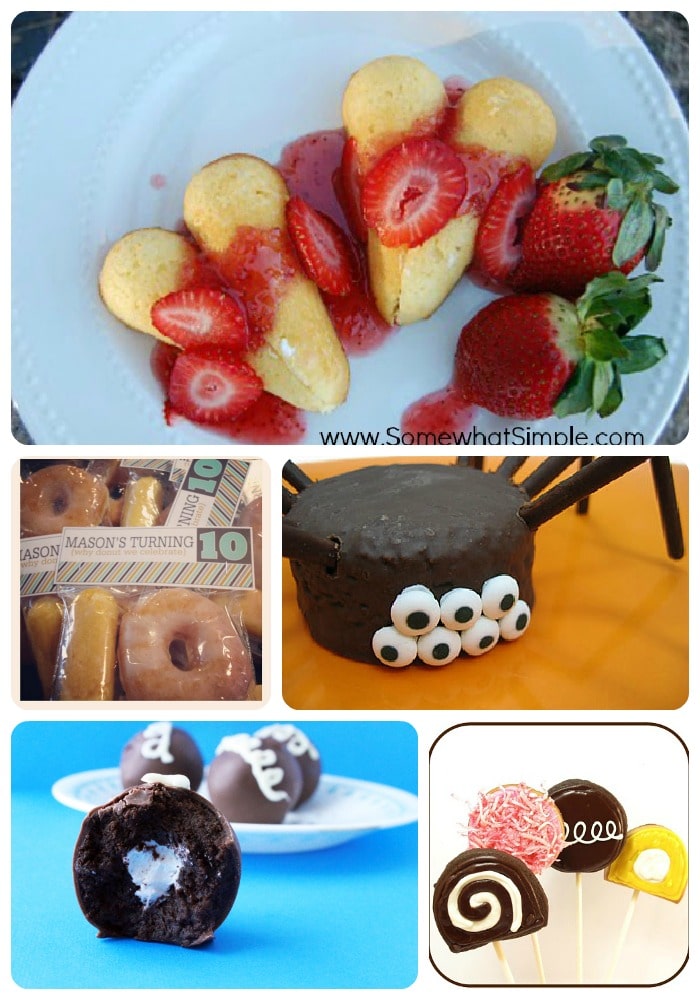 Heart Shaped Twinkies from Somewhat Simple
Cute party favor for a 10 year old from Eighteen25
Spider Ding Dongs from Not Martha
Hostess Cupcake Balls from Sugar Derby
Hostess Snacks on a Stick from The Decorated Cookie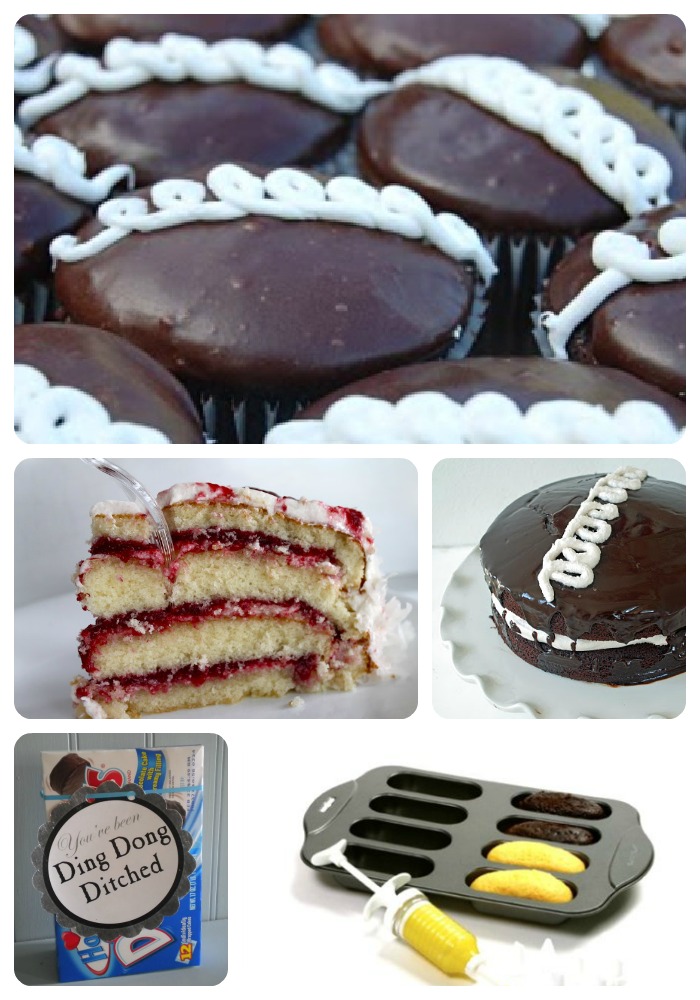 Make your own Hostess Cupcakes from Somewhat Simple
Raspberry Zinger Cake from Yammie's Noshery
Hostess Cupcake Cake from Sweet Flours
Ding Dong Ditch from Poppies and Play
…and if you just don't know how you will ever live again without your favorite Hostess treats, learn how to make your own and perhaps pick up one of these Twinkies Cake Pans!