Hello and happy Tuesday, friends! It's Jen from The House of Wood back to share another easy peasy DIY project with y'all!
We just recently moved into a new house and the space above my daughter's crib has been sitting empty for a couple months. So during the babies' nap time, I made this cute little bunting to hang there. I had a scrap piece of wood laying around so I decided to transform it into something whimsical.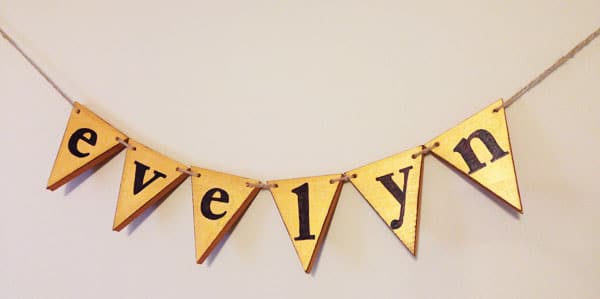 My miter saw made it super easy to cut the wood into triangles. Quite possibly my favorite tool, by far.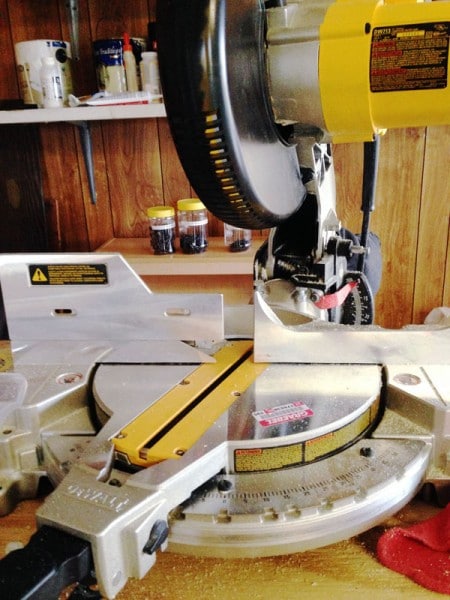 I set the base at an angle of 22.5 degrees to cut the sides of the triangles. Each triangle is about 7″ tall and 5″ wide.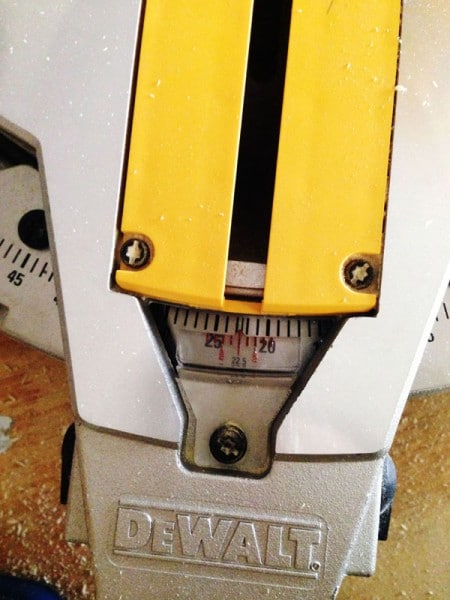 After the triangles were cut, I drilled a couple holes at the top for hanging. Then I sanded them smooth and prepped them for painting.
I had some gold acrylic craft paint laying around, so I decided to use that. You gotta use whatcha got, amiright?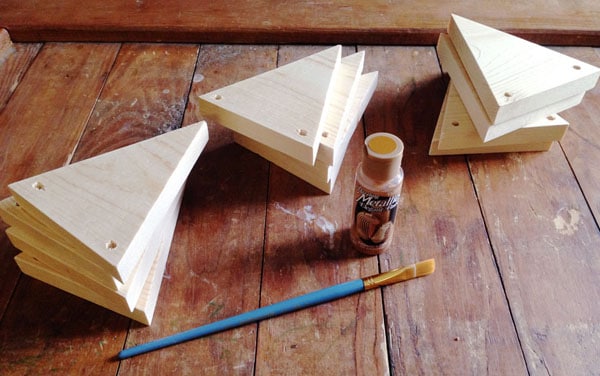 Then I printed out the letters while the paint dried…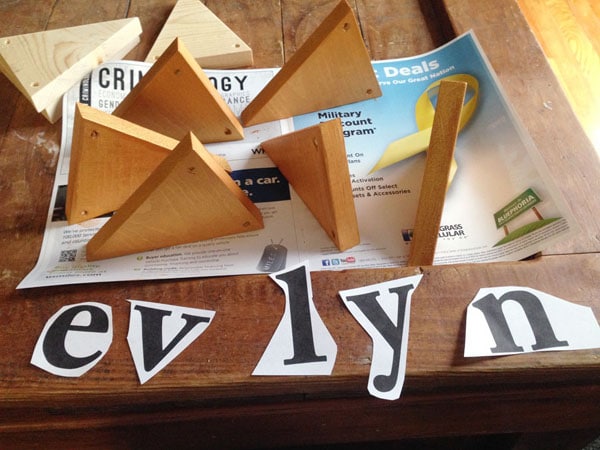 And traced them onto each triangle, being sure to press hard with a ballpoint pen so that I left an indention in the wood.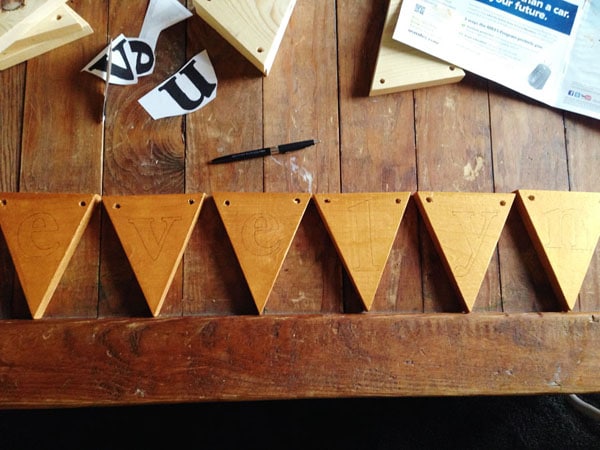 Then I filled in the letters with a black sharpie, carefully following the indention lines in the wood.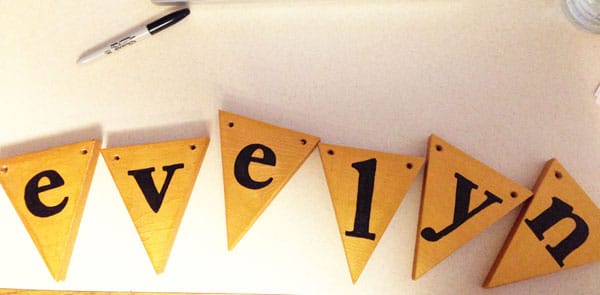 I distressed the edges a little bit by sanding them down to raw wood, then going over them with rag dipped in a walnut colored stain. Then I brushed on a couple coats of satin polyurethane, threaded some twine through the holes, and hung it up.
Voila! Easy, fast, free, and cute wall decor for my baby's nursery! You could make one of these and spell out "family" or "love" and hang it from the mantle. Or you could even decorate for the seasons with the words "Spring," "Autumn," or "Merry Christmas"… the possibilities are endless! What do you think?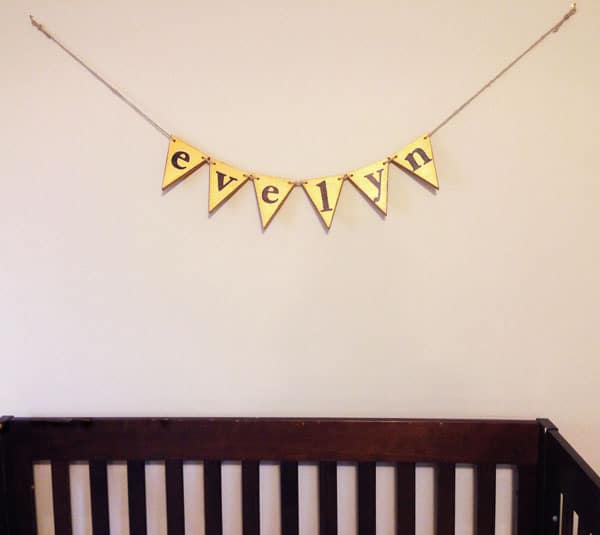 Thanks for joining me… I'll see you next month! Until then, feel free to drop in on my blog and say hi!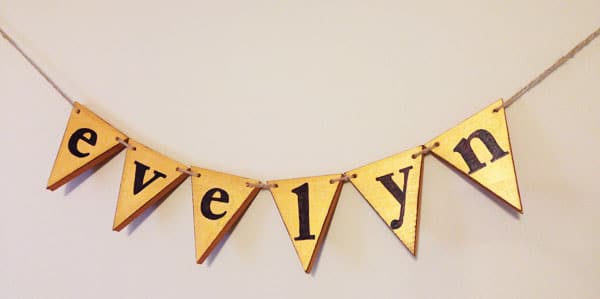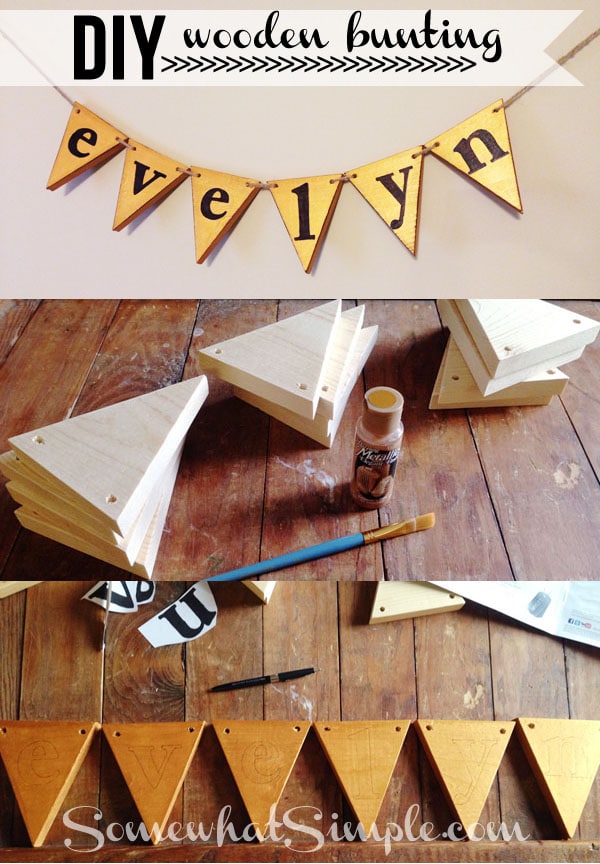 Hack Your Routine!
FREE E-COURSE
5 Time-Saving Tips for Crazy Busy Moms