How do you add Google Analytics to your blog and how do you start acquiring all that useful information??! Its easy, I'll show you!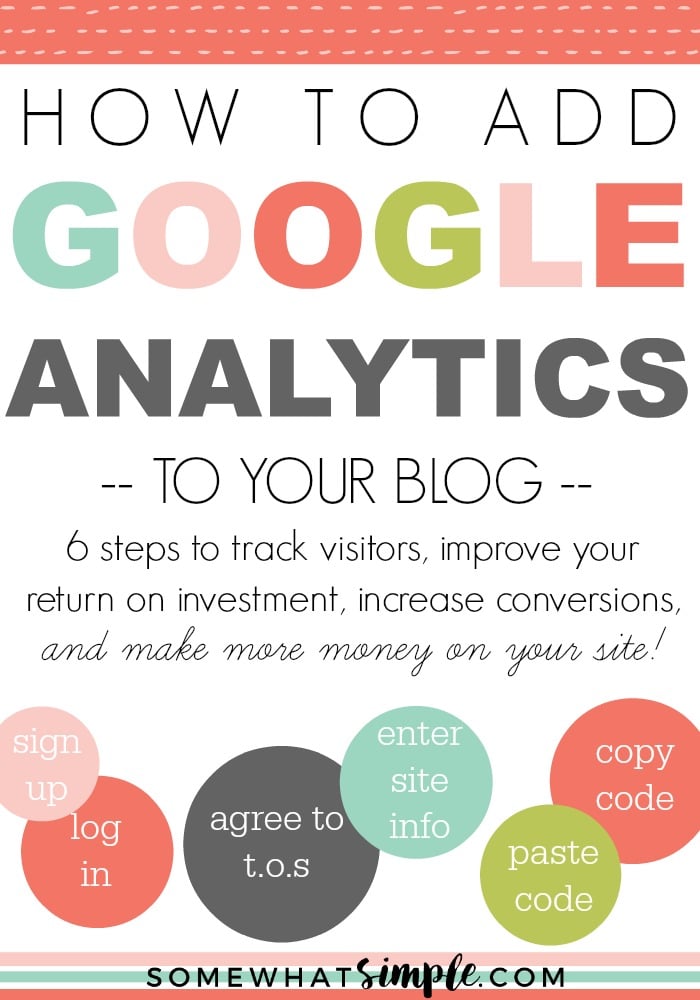 Google Analytics is a powerful and useful tool that every blogger should take advantage of. Google Analytics shows you how people found your site, how they explored it, and how you can enhance their visitor experience. In turn with this information, you can track visitors, improve your return on investment, increase conversions, and make more money on your site!
Question: Blogger has statistics – can't I just use those?
Answer: SURE! But Google Analytics is the most trusted and most used tracking system, and when you start working with brands, they might ask specifically for your Google Analytics stats.
If Google charged a fee to use this service, or if the set up process was too difficult, I might suggest using something else. But since it is FREE and fairly simple to install, Google Analytics is definitely the way to go!
Let me show you how to get started:
How to add Google Analytics to Your Blog
First go to www.google.com/analytics/ and click "sign up now"
If you already have a blogger/google account it will ask for your password to log in. If you don't already have an account, create one now using your email and a password.
Enter the information on the "New Account Signup" page, then click "continue."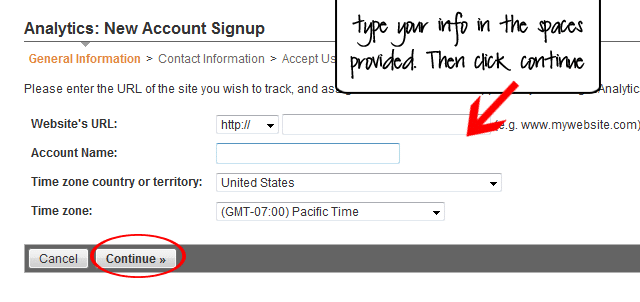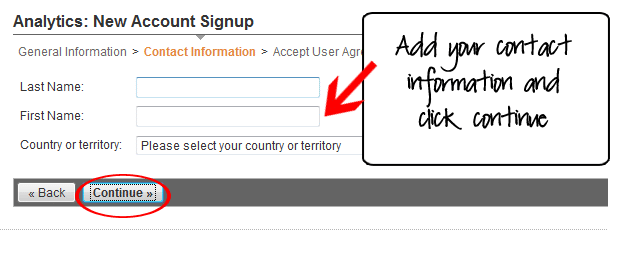 4. Once all your information has been entered, click to "Agree" to the Google terms and services.
5. Copy the tracking code from the window and then click "save and finish".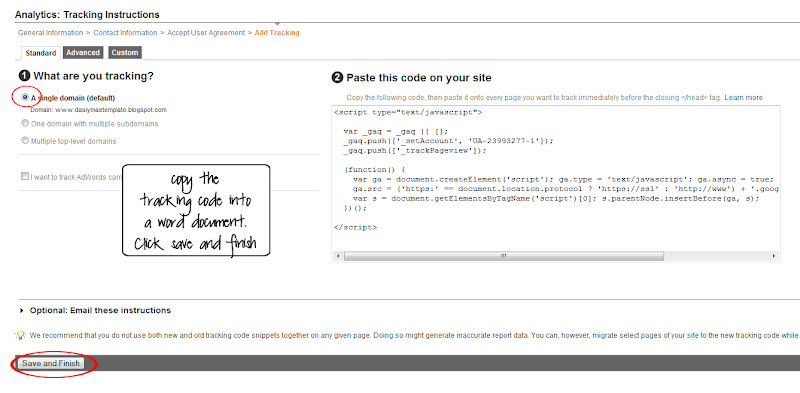 6. Open up your blog dashboard where you can edit the HTML or template. Paste your tracking code immediately before the closing < / head > tag and save!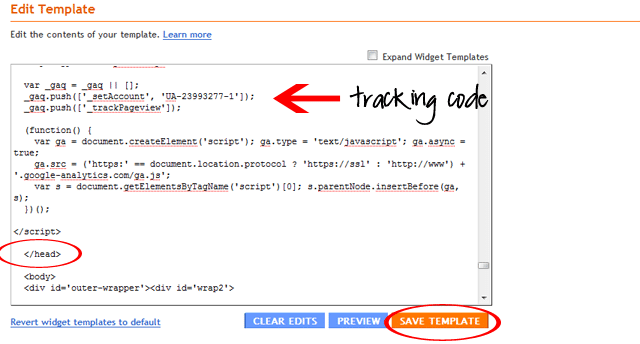 It will take about 24 hours before you are able to see any data from your analytics dashboard, so don't worry if you don't see anything right away!
Good Luck!
ABOUT THE AUTHOR: Lauren is the blog-savvy owner of Designer Blogs – a site full of templates and helpful resources for bloggers. Lauren was a contributor on Somewhat Simple in 2011.
This post originally published on Somewhat Simple in August 2011.