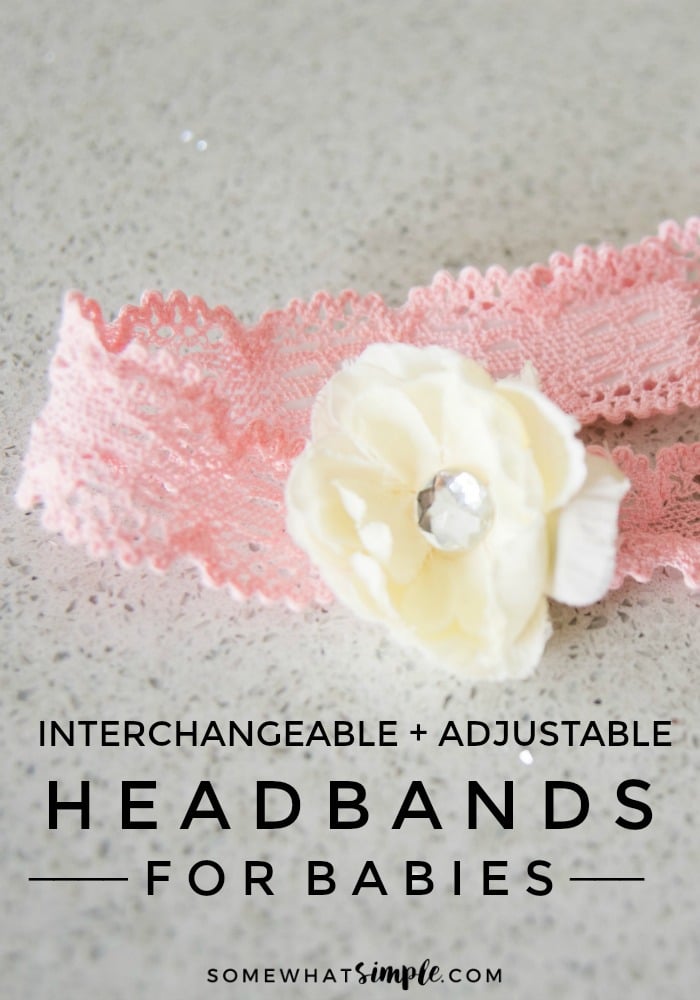 These darling headbands for babies are made to grow with your daughter AND match every outfit in her wardrobe!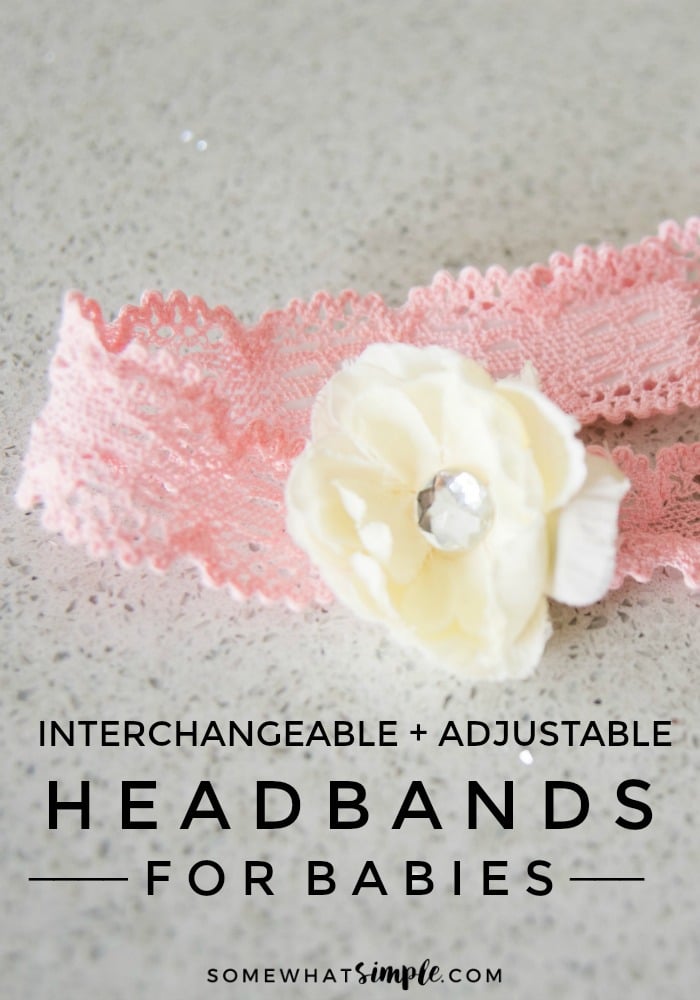 My little girls love wearing bows in their hair – they have ever since they were babies! But one of the most frustrating things about having a box of hair bows, specifically headbands for babies, is that they don't last long. Those little heads seem to grow fast, and I can't imagine to discomfort caused by a headband that is too tight!
I came up with the idea to make a headband that is both adjustable and interchangeable – so you can add any bow you'd like to match that special outfit AND you can adjust the size so it lasts longer. Here is how to make them :
Interchangeable + Adjustable Headbands for Babies
MATERIALS –
stretchy lace
scissors
ribbon
velcro
hot glue gun + glue
DIRECTIONS –
Measure your little cuties head. Cut a piece of elastic to fit around it + a few extra inches.
Hot glue a long piece of the soft side velcro to one end of your elastic.
Glue a small piece of the stiff side of the velcro to the other end of the elastic. (Make sure your velcro is on the opposite sides of the elastic so they can form a circle and come together properly without twisting the elastic. One piece will be on the inside, one on the outside.) Now you have an elastic headband that can grow with your little girl! Just adjust the position of the elastic and you're good to go!
Now let's add a loop of ribbon to the headband so you can mix and match any bow you'd like! Cut a small piece of ribbon the width of your elastic headband. Lay it flat on the headband where you'd like your bows to be – in the center of the headband, to the side etc.
Pinch the elastic headband just slightly, then wrap the ribbon around the elastic and secure it with a dab of glue on the backside of the elastic. Do not put any glue on the top of the headband.
Now you have a loop where you can attach any clip you have by slipping it through!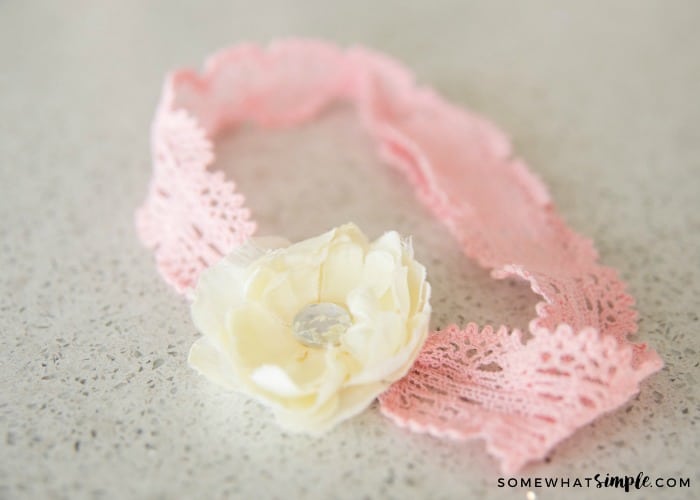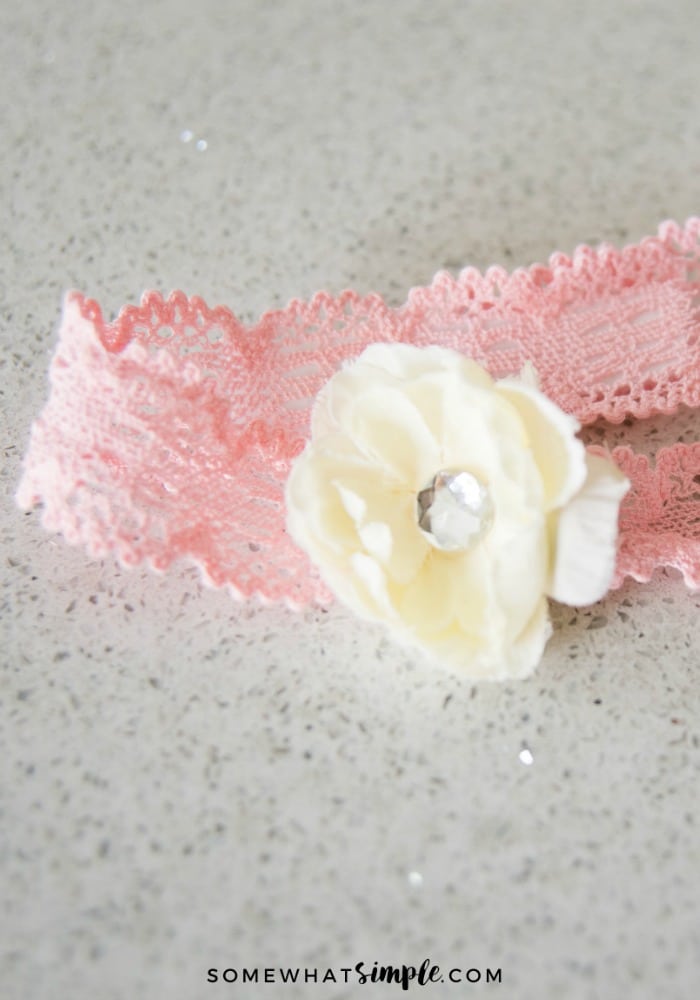 Take a look at the fun way we used these as a handmade baby shower gift:
This post originally published in October 2009.