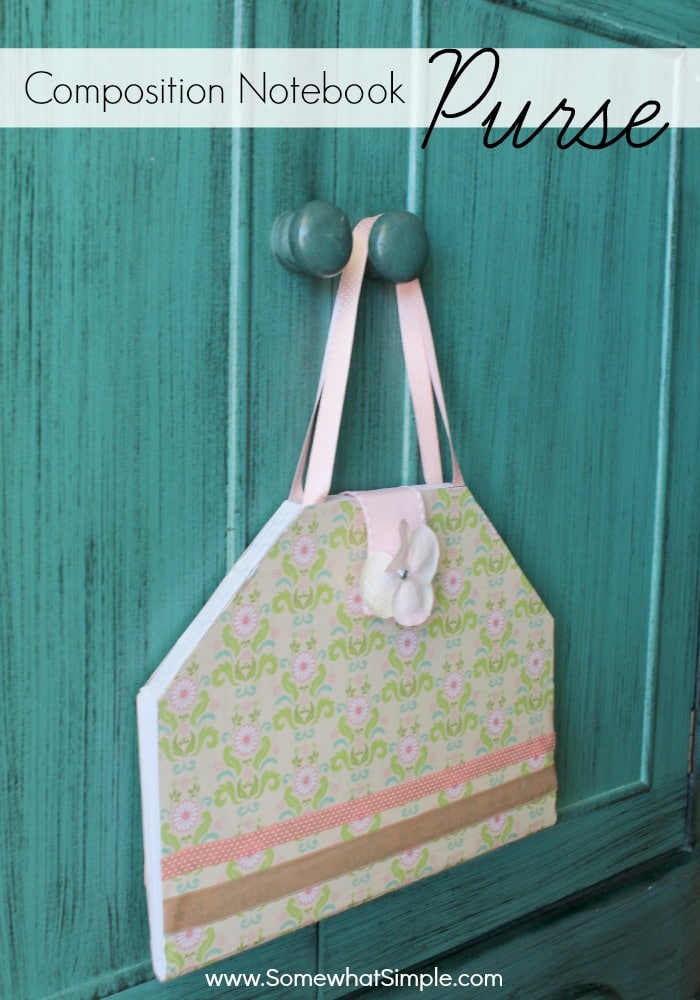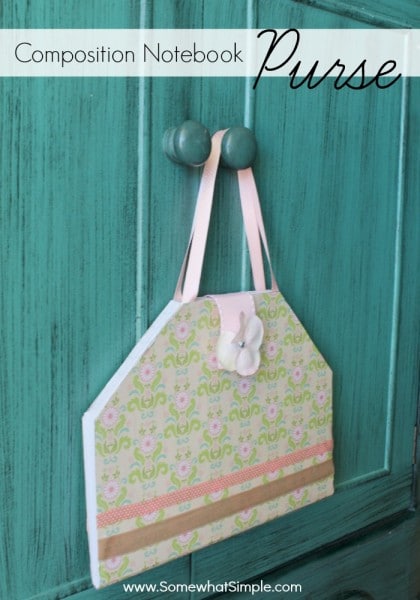 An altered notebook purse made from a composition notebook is a simple craft that will take you no time at all to complete!
I've made these in the past and given them to the ladies I visit teach right before General Conference, and I've made them for teacher appreciation gifts too. Want to make your own? Of course you do! Here is how:
Materials Needed:
Composition Notebook (You can find these year-round at your local dollar store, but they go on sale for 50 cents around back to school time)
2 sheets of Scrapbook Paper
X-Acto Knife
Scissors
Mod Podge
Sponge Brush
Ribbon
Lighter or Fray Check for your Ribbon
2 Magnets
Hot Glue Gun & Glue Stick
Embellishments (ribbon, flowers rhinestones etc.)
Directions: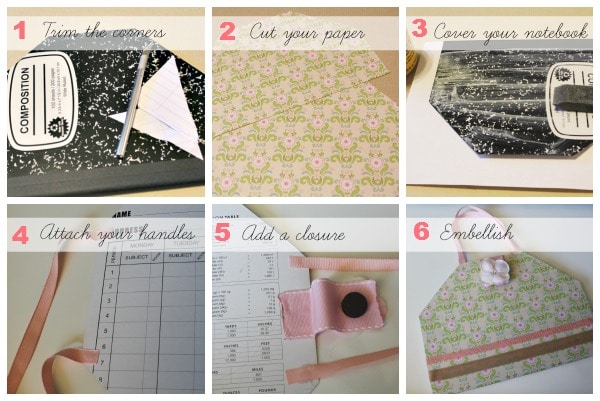 Trim the corners of your notebook using your X-Acto knife.
Cut your 2 pieces of scrapbook paper to fit the front and backside of your notebook.
Cover the front of your notebook with a thin coat of Mod Podge and then lay 1 piece of scrapbook paper on top of it. Apply another coat of Mod Podge on top of the paper, then let it dry completely. Repeat with the back side. *I added a piece of scrapbook paper to the inside of my notebook while I did this to catch any Mod Podge drips- I didn't want to glue all the papers together! Trim any excess paper once both sides are dry.
Using your hot glue, attach the ribbons for the handles to the inside front and back cover.
Cut another ribbon to fit between the handles for the closure and hot glue one side to the inside back cover. Add a magnet to the front cover and to the underside of that ribbon.
Finally, embellish your notebook however you'd like!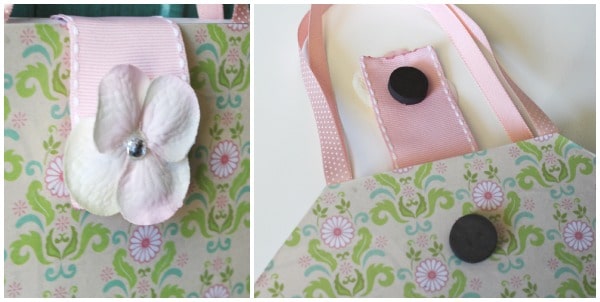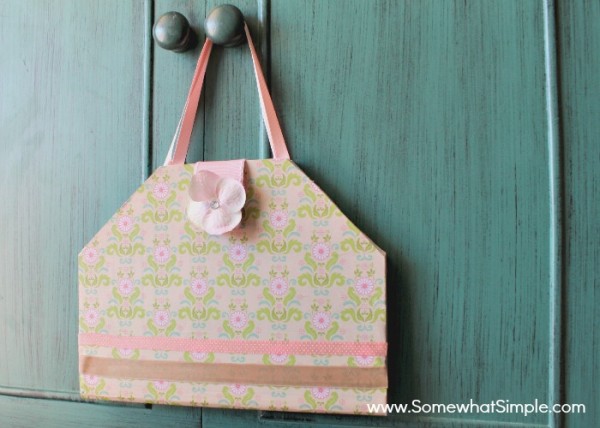 Have fun making your own!
This idea was inspired by Alish's project as seen on Sisters Stuff. It originally published on Somewhat Simple in September 2009 but was edited and updated in 2013.