Well hello everyone! My name is Kayla and I'm the Graphic Designer/Blogger behind SayNotSweetAnne.com. I am SO thrilled to be a regular contributor for Somewhat Simple! Welcome to my VERY FIRST printable post- an April Fools Card- I hope you like it!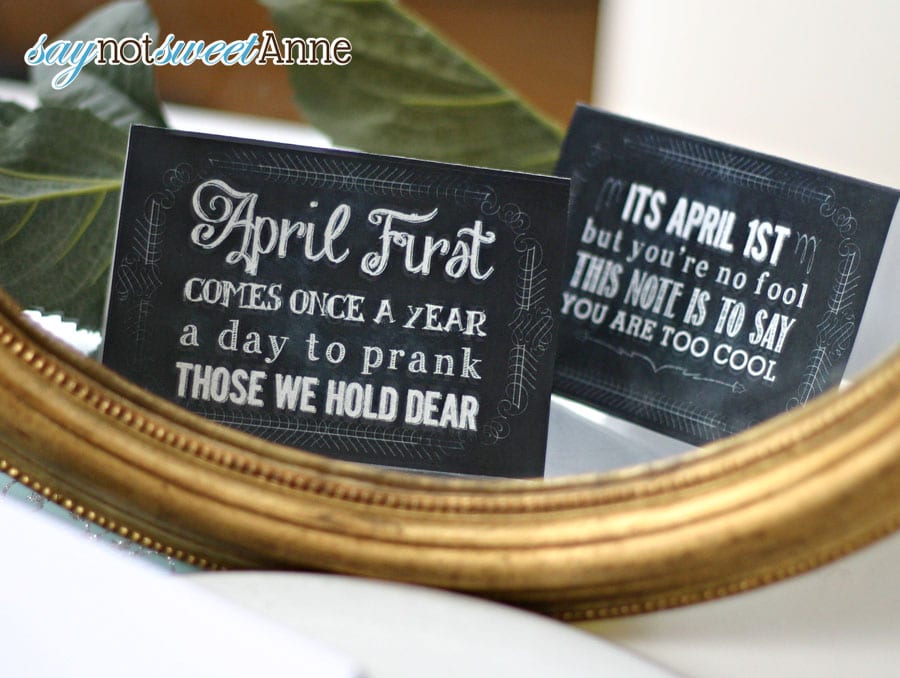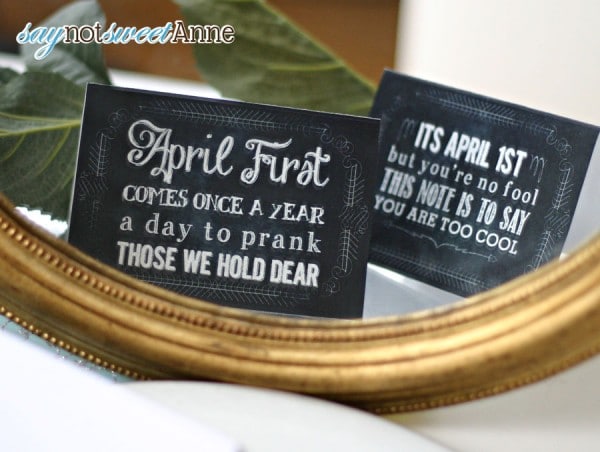 How neat that my first post falls on April 1st? I'm not a huge fan of mean pranks – having been on the receiving end of a few. So, for this April Fool's Day I've put together something nice. Don't get me wrong, there's still a dimension of prankiness. But the overall sentiment is a good one. That makes this perfect for tucking in lunch boxes or leaving on Hubby's car. Not to mention its super quick and easy so you still have time to do it today!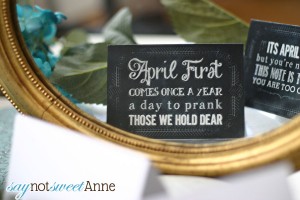 Aren't they just so cute? I'm really digging the chalk board look. I wrote the poems myself so- forgive me. I'm certainly no Shakespeare! Here's another look.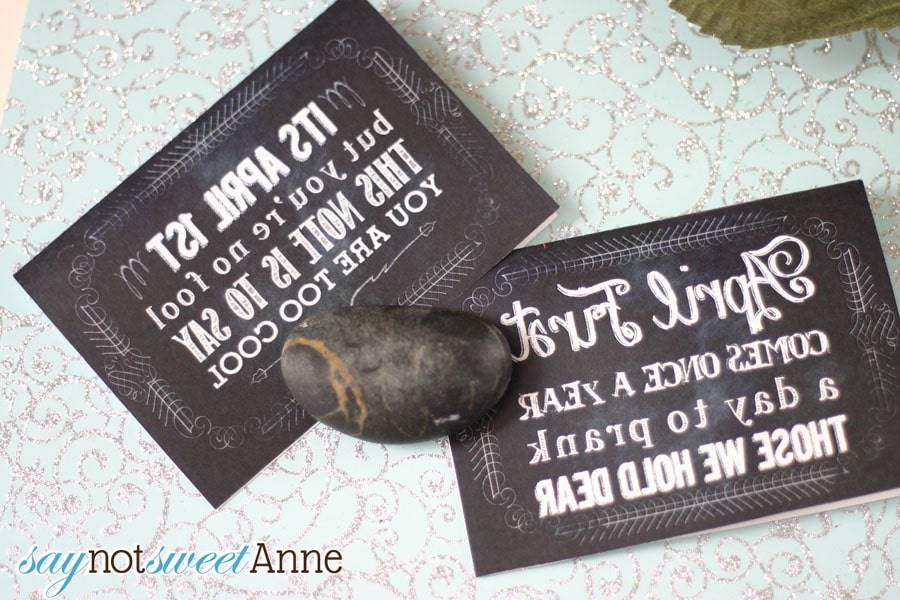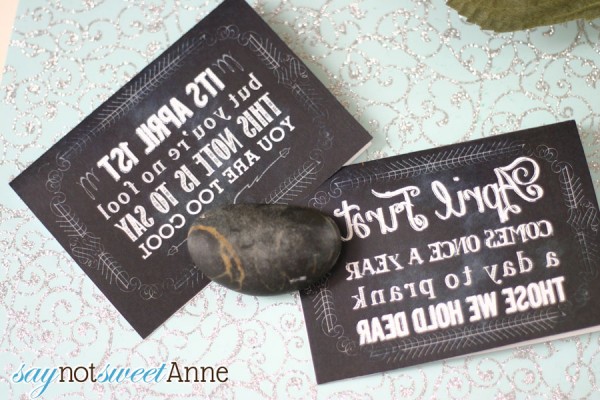 Whoops! Having a little trouble reading them? Maybe that's because they are backwards! Yeah, I know, its not the trickiest of tricks. But a nice April Fools Note that can only be read in a mirror? Its nice, and not mean prankiness at all. =D
Here is the free printable for you!
There are really no instructions for this one, just print the template, cut out and fold in half. I would recommend writing your message backwards, or in some sort of code just for extra fun.
Happy April Fool's Day everyone! Its been so nice meeting you, and I can't wait to visit again! ♥ For more neat stuff (recipes like DIY Creeper Marshmallows, printables like Birthday Countdown Blocks and crafts like DIY Double Jar) don't forget to visit me at SayNotSweetAnne.com, or follow on Twitter and Pinterest!