Hi friends! I'm Kristen Duke, and I share all sorts of fun over at Capturing Joy. I'm delighted to be here at Somewhat Simple today to kick off this series with my "A" project and arrow printable.
Lately, I'm kind of obsessed with Arrows, and I recently heard a quote that I fell in love with, and knew I wanted to have it up in my home somehow. I'm a big believer in decorating my home with family pictures, as well as items to help inspire my family to be confident, happy, better. I have quotes in some way, shape, or form all over, and I was excited to do something a bit different with this arrow quote: An arrow can only be shot by pulling it backwards. So when life is dragging you back, it means that it's going to launch you into something great. I heard it from my friend Ashley at Little Miss Momma.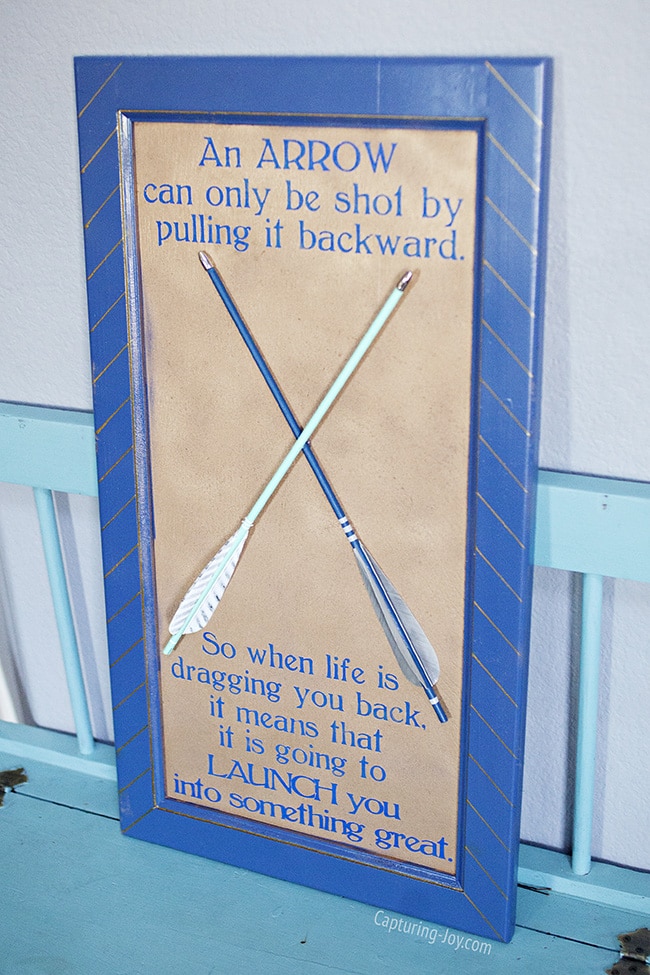 To make this, I used an old cupboard door and arrows. I love the dimension that the arrows bring.
Here is a little collage of how it all came together.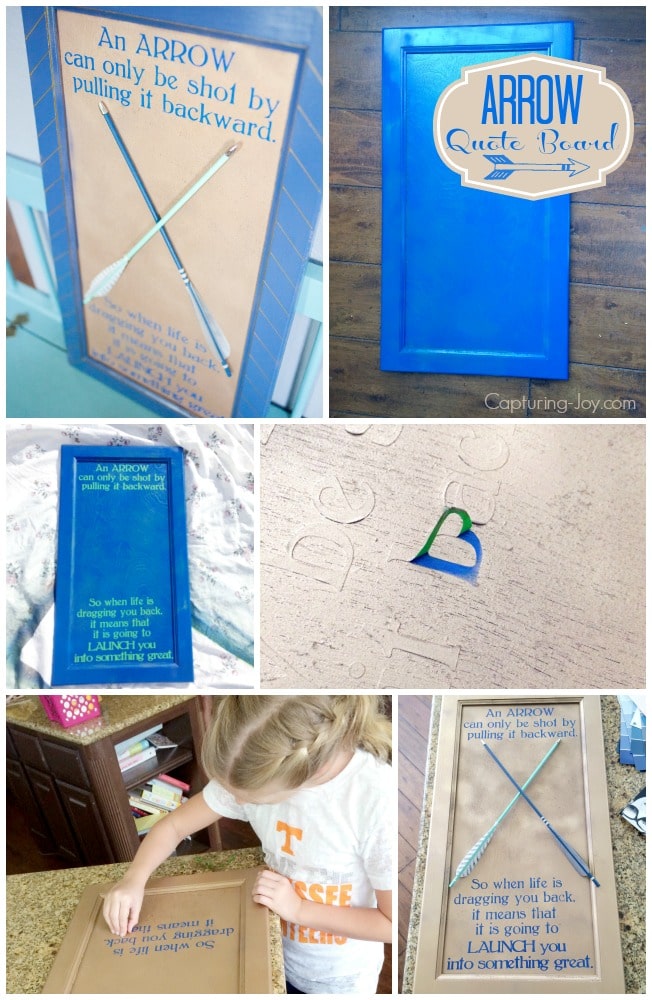 I first spray painted the board blue, then placed vinyl lettering on the board, then sprayed it the gold color, then my daughter had fun peeling off the letters. I then covered the letters and middle to spray the edges blue, then took a gold pen to make the stripes with a ruler.
I actually ordered the arrows from Mineral and Matter. I've had them up in my Living Room, and LOOOVE them so much! I took a few of them from my wall display and attached them to a painted cupboard door.
In case you aren't feeling up to making this project right away, I also made a printable for you! Come on over to my site to download the full size! Arrow Printable HERE.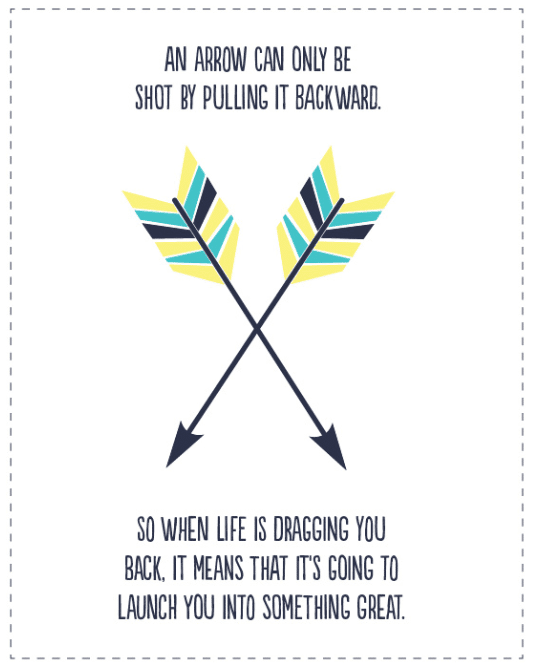 Thanks for having me, Stephanie! I can't wait to see what else is in store for this series!
I'd love you all to come hop on over to my site, and follow along! Some reader favorites are:

Take your own Family Pictures//Colorful Home Office Makeover//Exercise with your kids//100+ free Lunch box jokes and Brain Teasers//Creamy Jalapeno Ranch Dip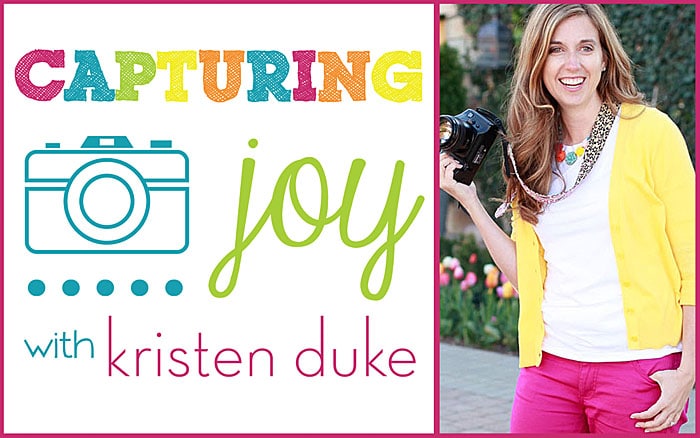 About the Author: Kristen Duke is the photographer and author of the blog Capturing Joy. She has a very patient husband, and is a momma to 4 amazing kids in Austin Texas. She started her website a few years ago sharing lots of photo tips, and she even wrote a few photography books. Since then,  she's added all of her fun home projects, family recipes, travel adventures, parties, and even her love story.
Find Kristen on Social Media, pick your favorite!
Facebook//Pinterest//Instagram//Google +//Twitter
And check out what is being pinned right now by her readers, CLICK HERE!