Transition from Summer to Fall with this easy Autumn Address Wreath!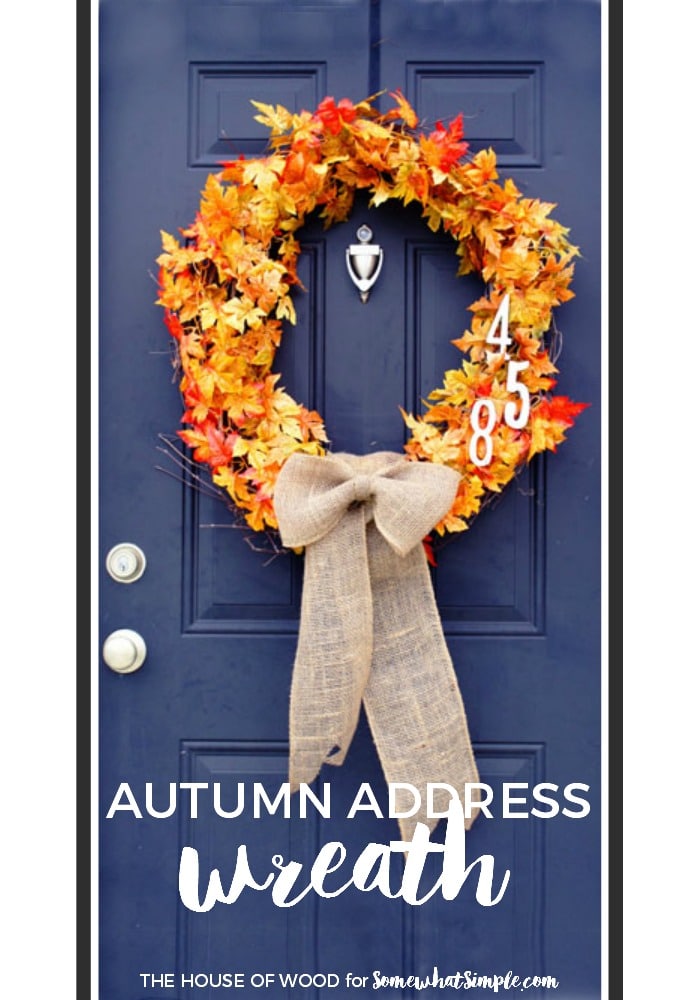 I made THIS simple address wreath to hang on my front door for the Spring and Summer seasons, but now that it's Fall (though it doesn't feel like it here, yet, with our 80-degree weather), I wanted to make it seasonally appropriate. I grabbed a few basic supplies and in no time at all, the perfect autumn address wreath was born… and I absolutely LOVE the way it turned out!
Want to make your own? Here is how!
How to Make a Simple Autumn Address Wreath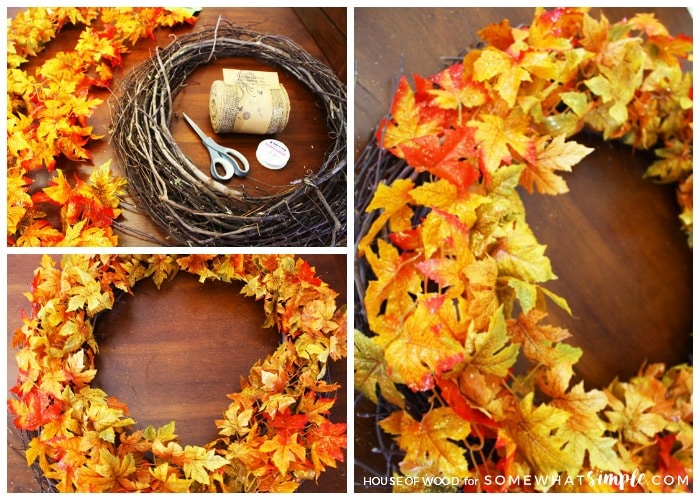 MATERIALS NEEDED: 
wreath form (I used a twig form, but a wire wreath form one would also work fine.)
address numbers
scissors
paint and paintbrush, optional
DIRECTIONS: 
Lay the garland on top of the wreath and start wrapping the fishing line around it to secure.
Tie a burlap bow at the bottom, nestle the wooden address numbers in the wreath, and tie them down with more fishing line.
… and that's it!!!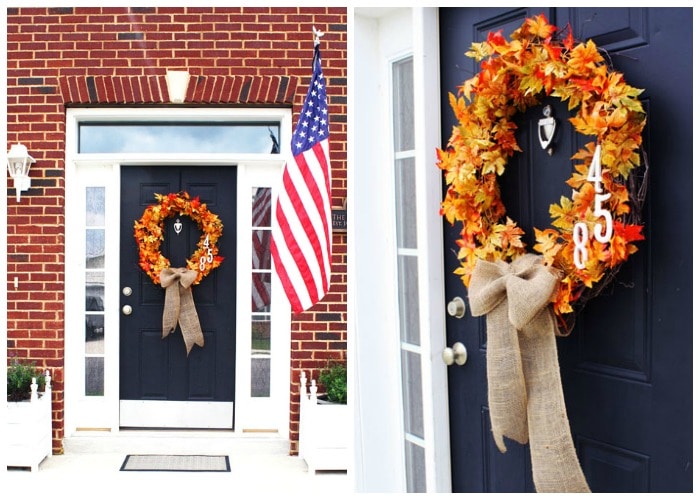 Now I just have to put some pumpkins on the stoop and plant some mums in the planters and we'll be ready for Fall!
How about y'all?
How are you gearing up for the season?
Leave us a comment in the section below – we'd love to hear from you!
. . . . .
ABOUT THE AUTHOR: A musician, military wife, and mother to two young children, Jen authors The House of Wood as her creative outlet for all things DIY and design, where she documents her adventures in designing and building furniture and tackling home renovation projects. She offers in-depth tutorials that inspire and encourage her readers to "DIY" their way to a more beautiful home. Jen was a contributor on the Somewhat Simple Creative Team in 2012.
This post originally published in September 2012.