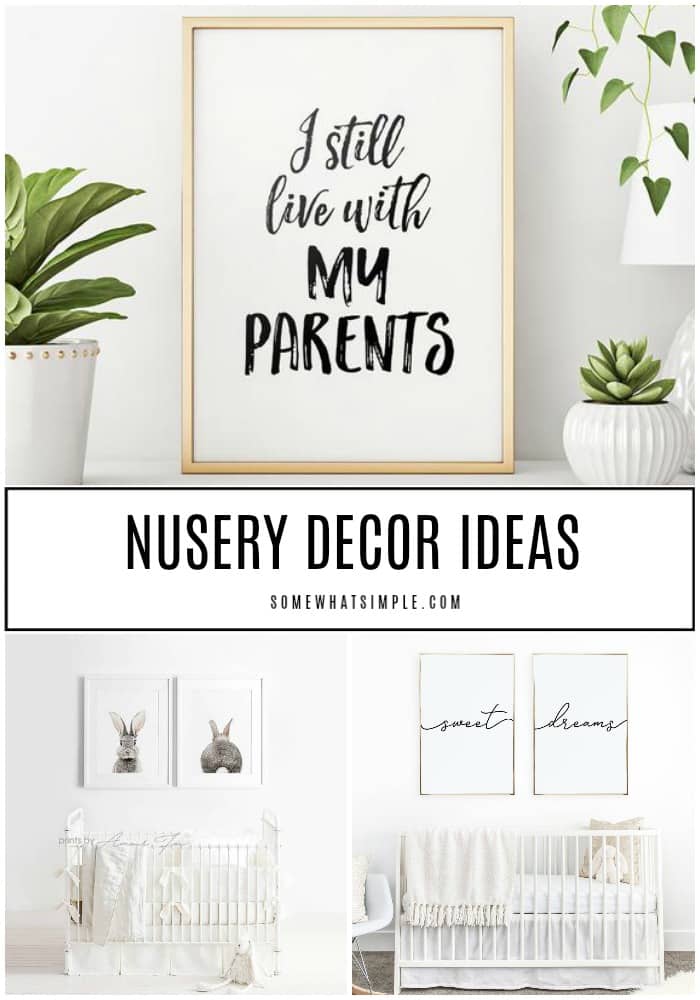 Create the perfect space for your little one with our 10 favorite nursery projects and decor ideas!
We've shown you some fun boy's bedrooms and fabulous ideas for your girl's rooms too- but what about projects for the little ones? Don't fret, we've rounded up 10 favorite baby nursery projects and darling decor ideas that are sure to inspire your decorating endeavors!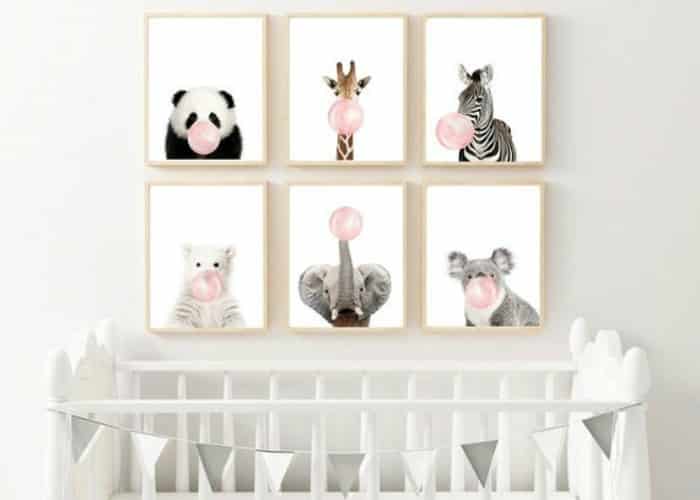 Decorating the Baby Nursery
Over the course of ten years, I decorated 5 nurseries for each of my kids. Each space was different (though decor and bedding were often reused) and each project was a labor of love that was so fun to put together! And while I was perfectly content with how each nursery looked once complete, the spaces I am showing you today are literally show-stopping, and for that, I feel like I need a re-do! (I just don't want to redo the whole "Parenting a Newborn" stage!)
Take a look at these amazing nurseries and decor ideas –
Nursery Projects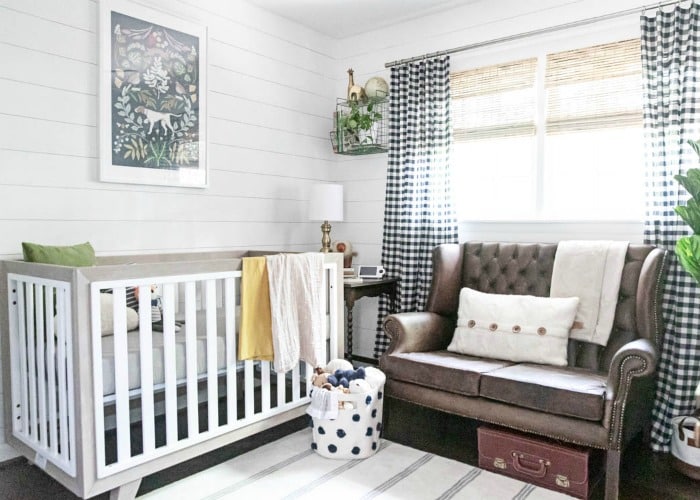 1. Old meets new in this Farmhouse Chic Nursery from Project Nursery. I absolutely love the contrasting colors and vintage-fresh feel!

2. This blush and green baby girl nursery is both airy and cozy, welcoming and minimal, grown-up and yet so playful. From Emily Henderson.

3. Sweet, calming and elegant! This darling rose nursery is simply stunning! From Project Nursery.
Nursery Decor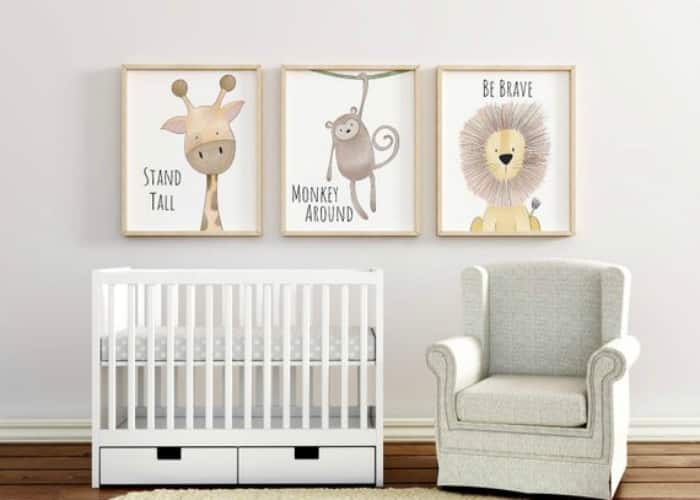 4. Add a bit of fun and whimsy with these darling Safari Animal Prints from Rose End Creations on Etsy.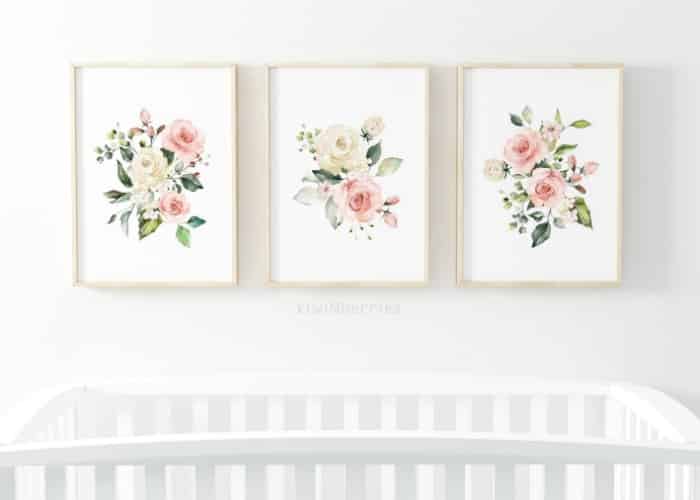 5. Blush pink floral printable wall art is sure to make your space sweet. From KiwiNBerries on Etsy.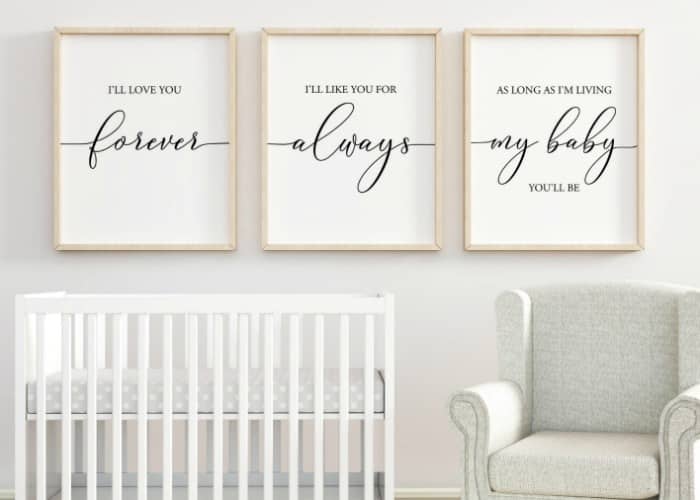 6. Frame a quote from your favorite children's book. I'll Love You Forever prints, from Printable Sky on Etsy.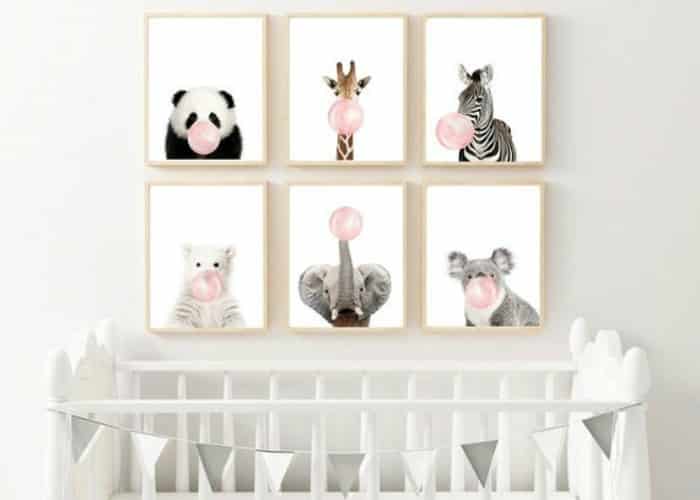 7. I can't even get over how cute these prints are of Safari Animals with Bubblegum! (Isn't it darling?!) From Flying Elephant Studio on Etsy.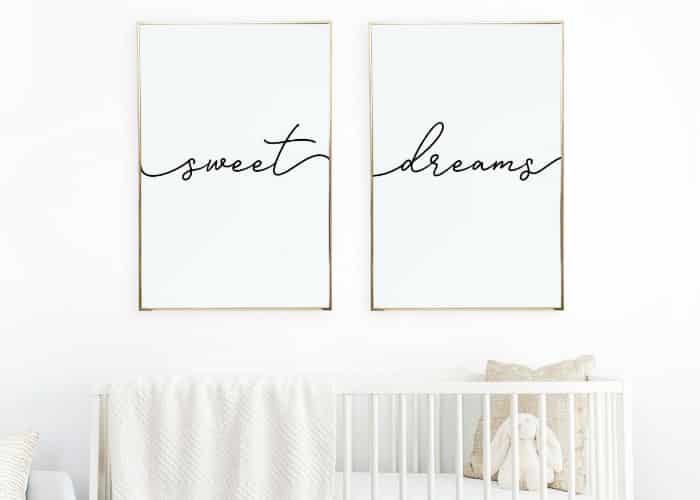 8. Nothing sweeter than this simple Sweet Dreams set for above the crib. From Little Lady Print Shop on Etsy.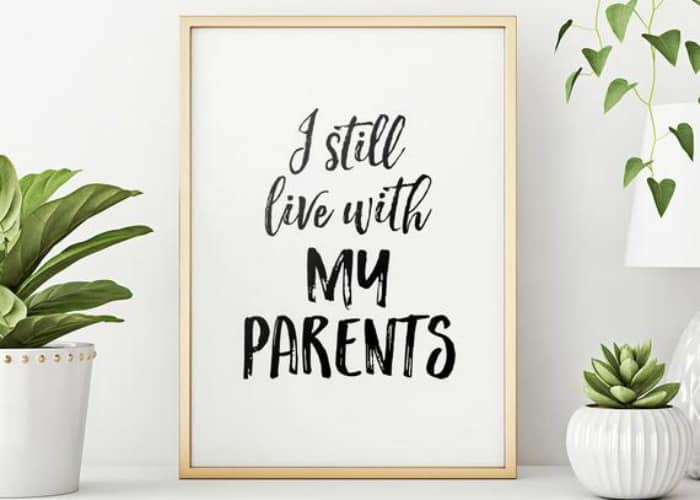 9. This sign "I still live with my parents" is clever and cute and would look great in any nursery! From Art Co Store on Etsy.
10. These Bunny Prints are simple, yet darling! From LamourFouPrintShop on Etsy
. . . . .
How's that for some fun nursery project inspiration?! Have fun decorating!