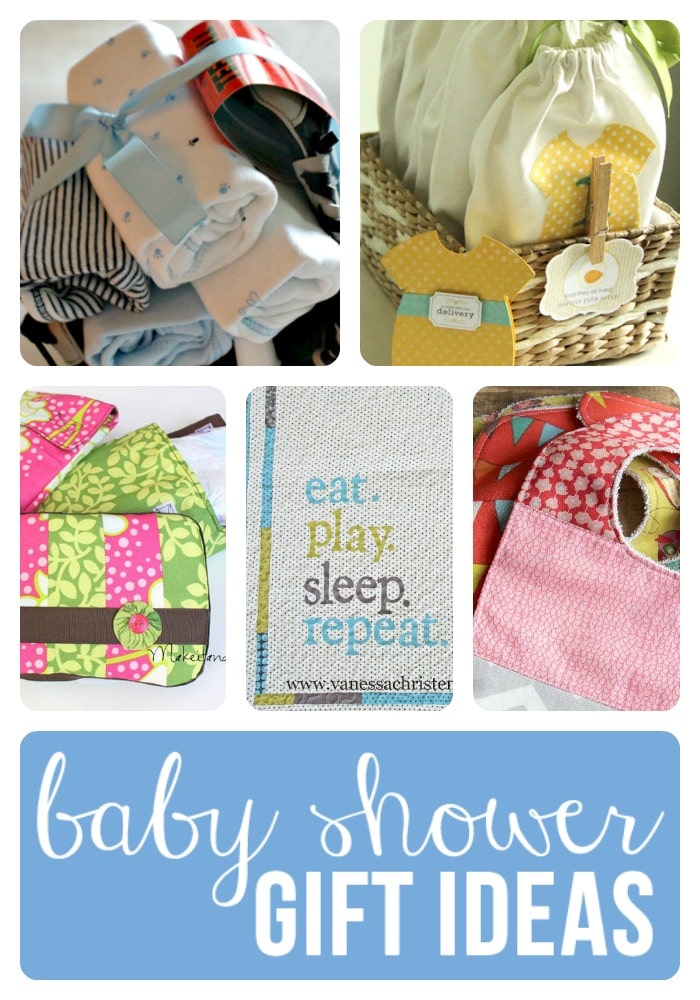 'Tis the season for baby showers, apparently! I have been to a shower just about every other weekend since September, no joke. But I am not complaining- I love showers and as long as I am not the pregnant one, I say "bring on the babies!" If you're looking to add a personal touch to the gifts you're giving at the next baby shower you attend, this post is for you! Here are our top 10 favorite homemade baby shower gifts!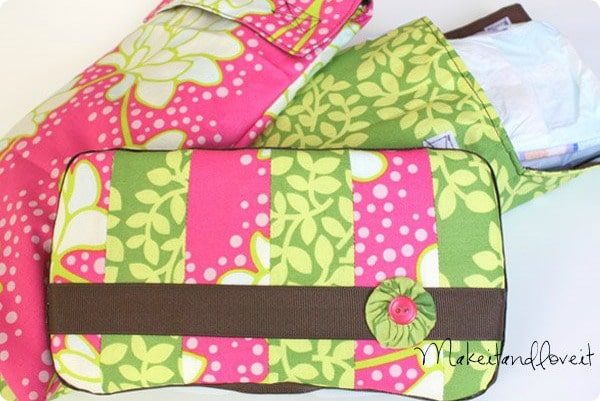 1. Diaper / Wipes Case from Make It and Love It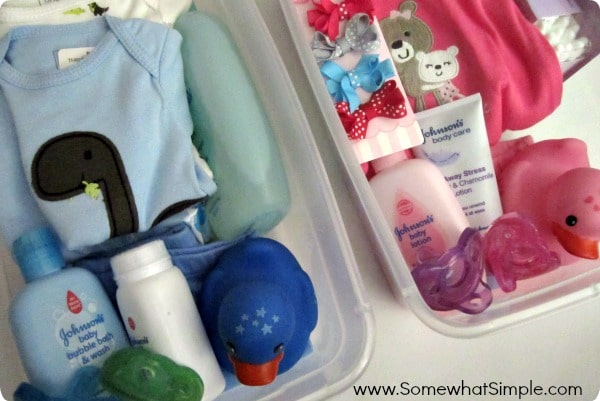 2. Twins Gift Boxes from Somewhat Simple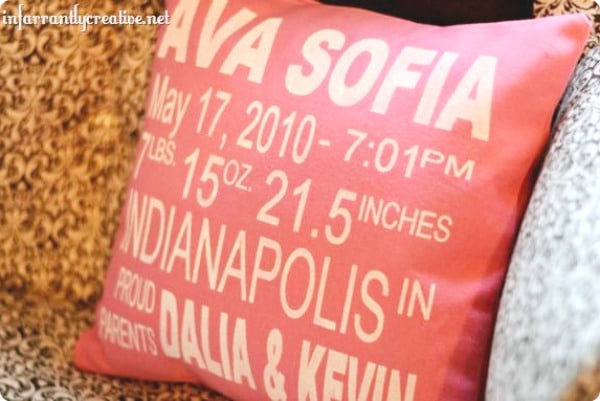 3. Birth Announcement Pillow from Infarrantly Creative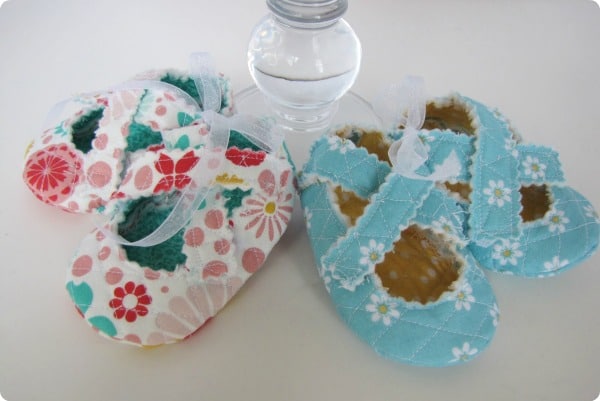 4. Baby's First Shoes from Chocolates for Breakfast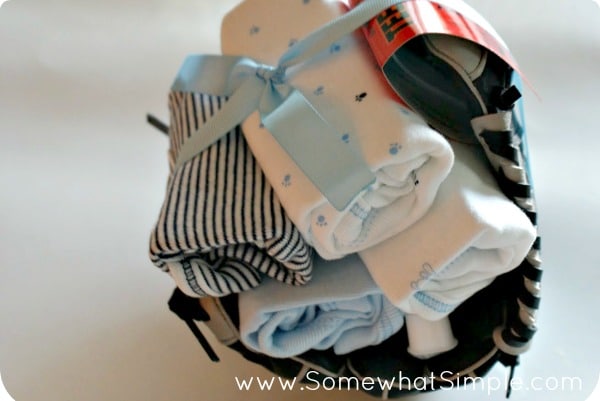 5. Baby's First Baseball Glove from Somewhat Simple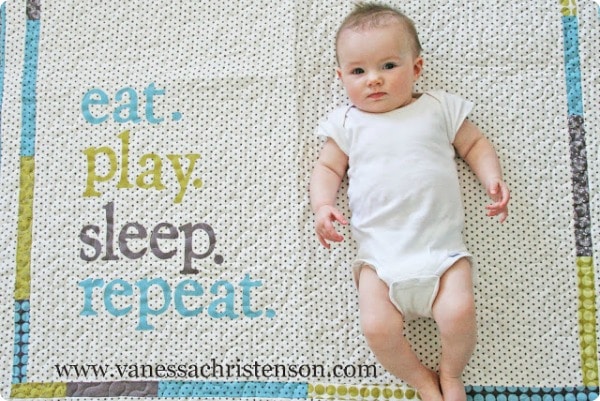 6. The Life of a Baby Quilt from V and Co.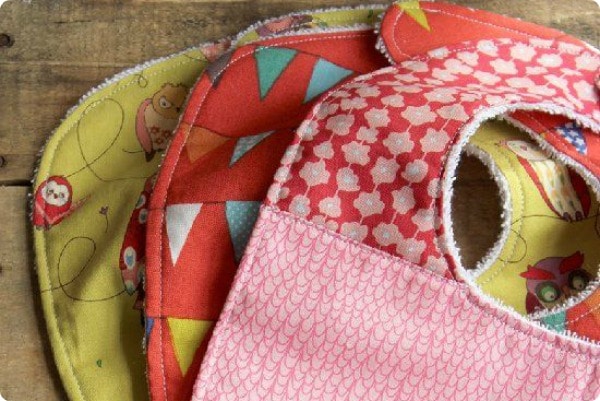 7. Handmade Bibs from Alice & Lois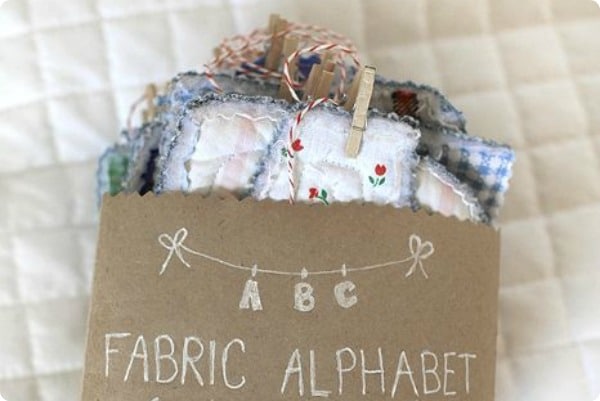 8. Fabric Alphabet for decor or play from Yellow Suitcase Studio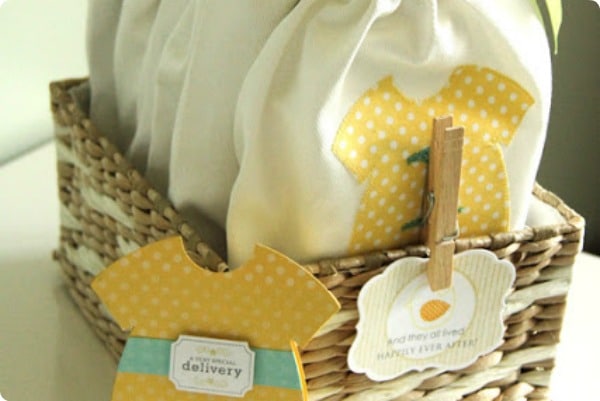 9. Baby To-Go Bags from Procrastination Station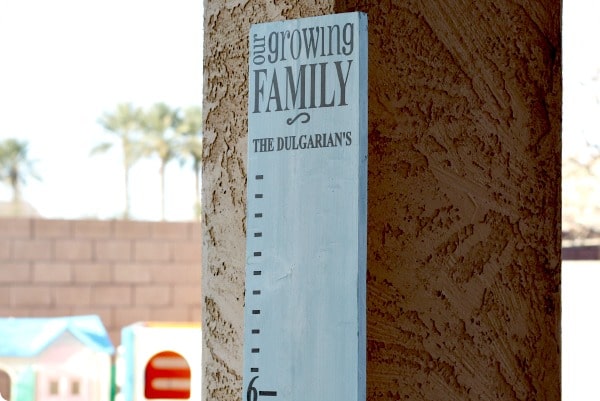 10. Family Growth Chart from Somewhat Simple
. . . . .
There you have it! Aren't those ideas adorable?! Any mom-to-be would feel so special as the recipient, don't you think?
If you have other ideas, we would LOVE to see them! Leave us a comment with the link and we will check it out!
This post originally featured in November 2009 but was updated in October 2014