Today we are sharing a compilation of our 10 favorite baby shower invitations!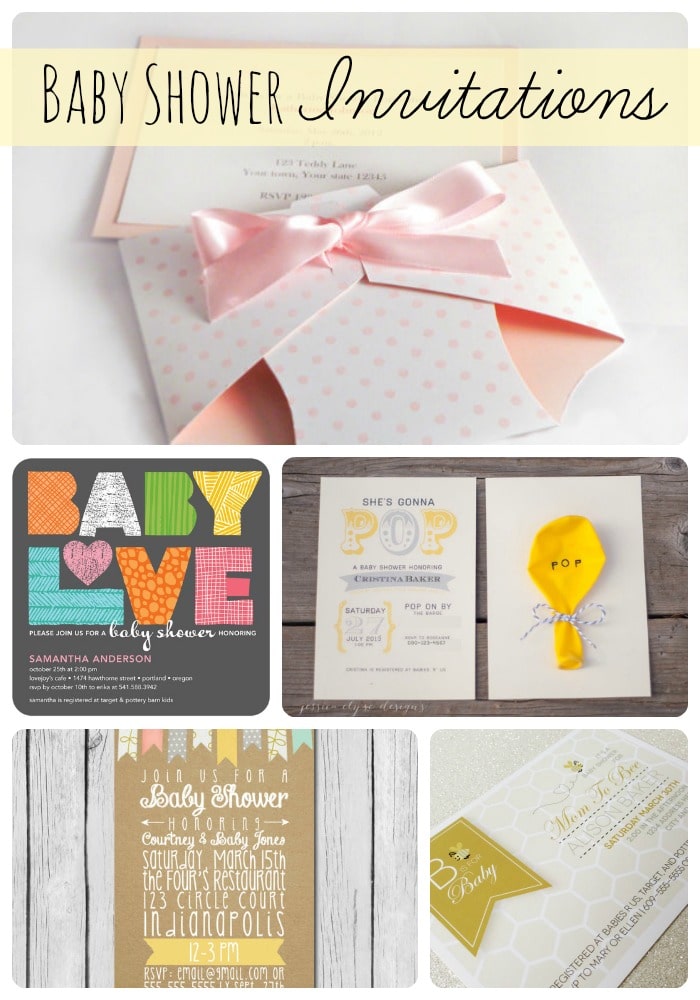 While browsing Etsy one day in search of some cute baby shower invitations for my friend's twin baby shower, I came across these darling invitations from Grey Skies Blue: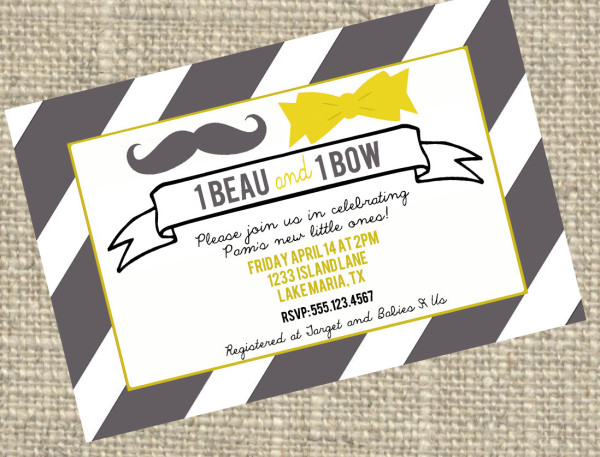 I absolutely fell in love with them, and so did the mom-to-be! While I was looking for these, I came across several more that I just had to share.
In addition to those, here are 9 more designs that I love: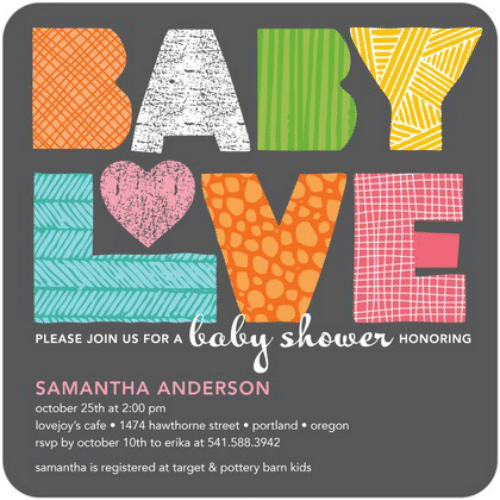 I found these Fabricated Love invitations by Tiny Prints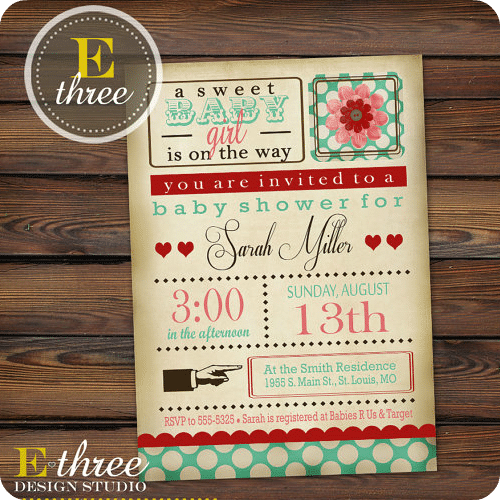 Vintage Baby Shower by EThree Design Studio on Etsy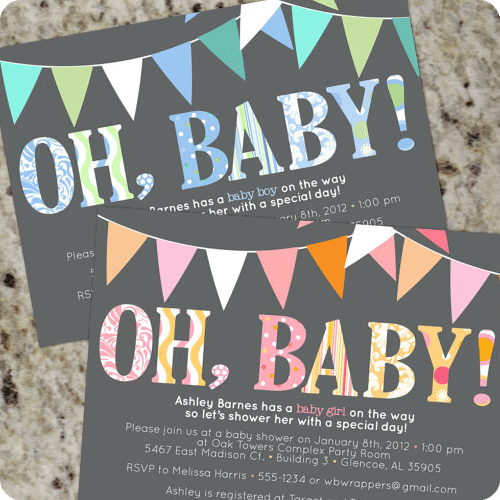 Oh Baby by WhirliBird on Etsy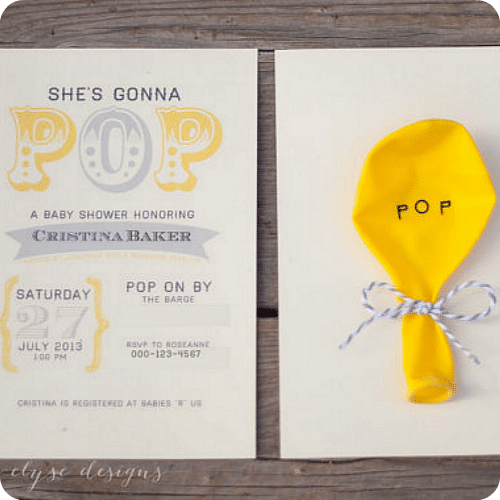 I love these darling She's Going to Pop invitations from Little One Paperie on Etsy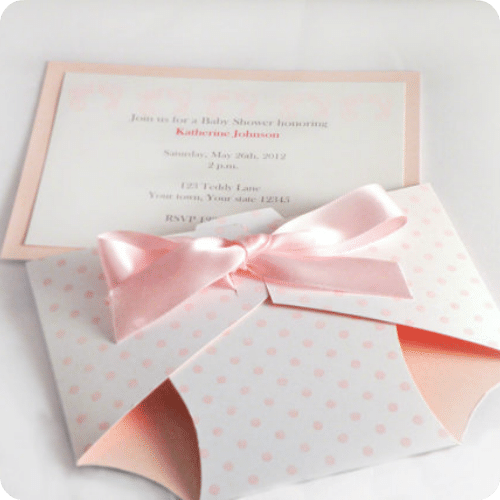 Diaper Baby Shower Invitations from A Paper Paradise on Etsy are just darling!
Mom to Bee from MKKM Designs on Etsy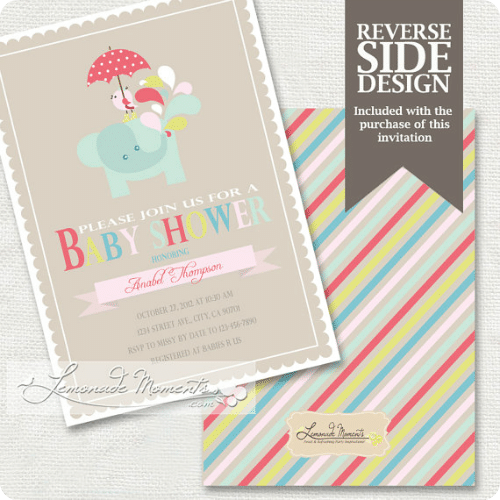 Elephant Baby Shower invites from Lemonade Moments on Etsy
Onesie Baby Shower Invites from Yes You Are Invited on Etsy are so cute!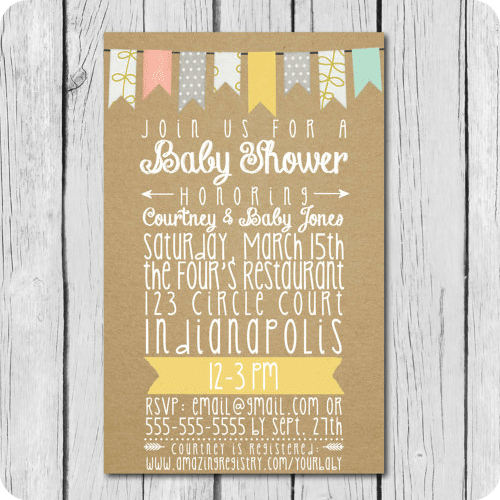 Finally, I saw these Neutral Baby Shower Invitation from The Paper Fairie on Etsy. I just love this simple design.
Also, this is the mother load of all things baby shower related!! You MUST check it out! Click on the image below: