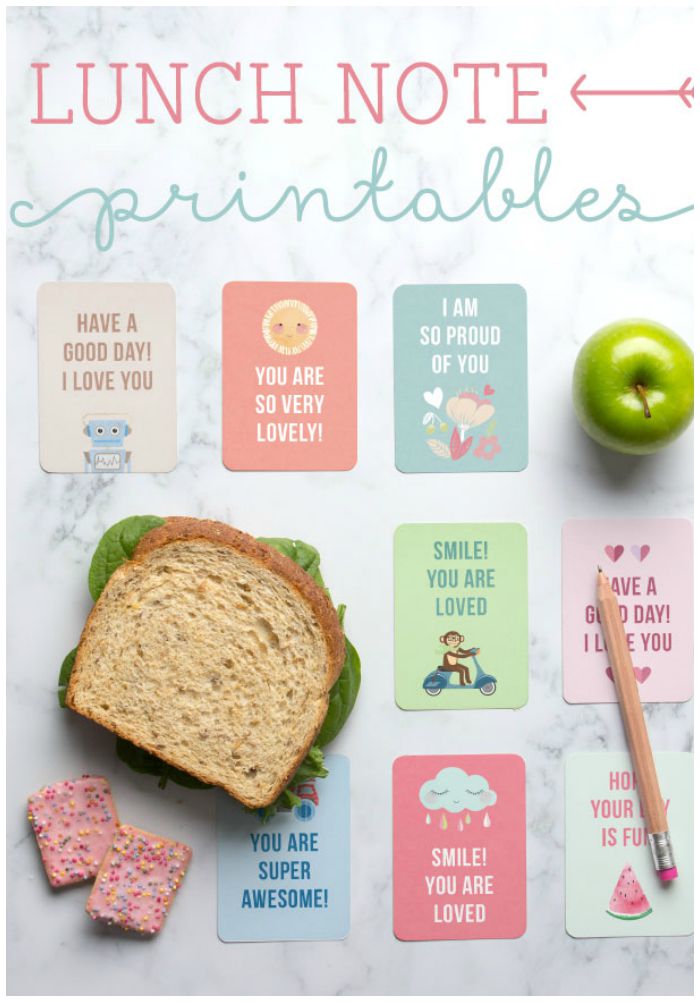 Where did summer go?! I feel like my kids just got out of school a couple weeks ago! As a kid, I loved getting little treats and notes from my dad in my lunch box, In fact, I actually kept a bunch of the letters he wrote to me and I have them saved in my journal. Today I thought it would be fun to share some free printable lunch box notes that will surely make the start of a new school year memorable for your little ones. Take a look: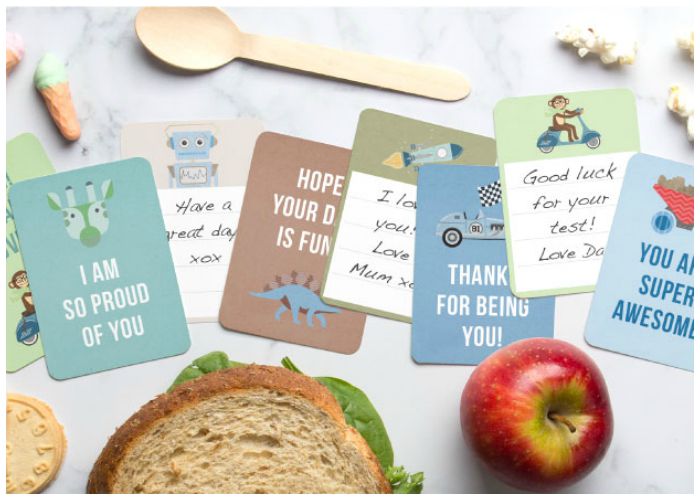 Our friends at Tinyme created these darling printables to help make going to school a little bit sweeter!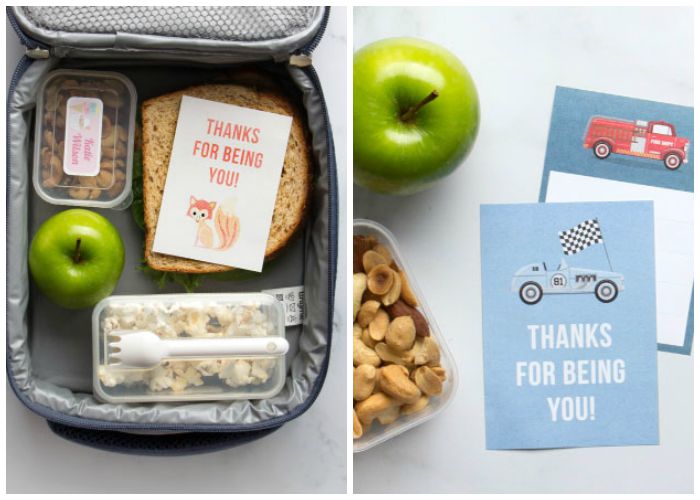 Aren't these so stinkin' cute? I love these simple designs!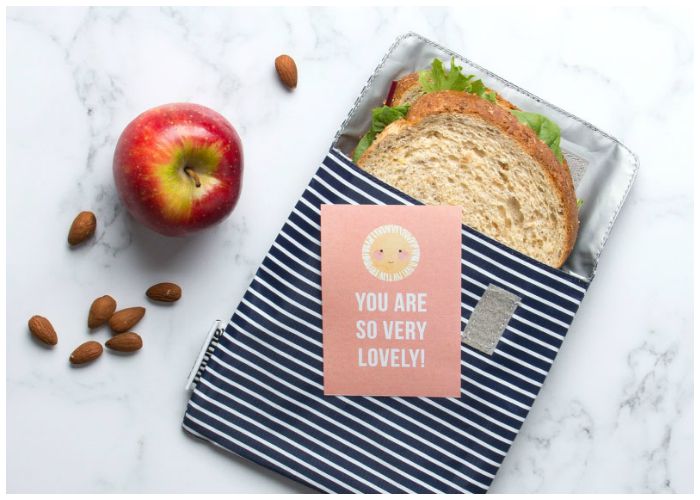 You can choose to write your own message or use one of the ready made notes.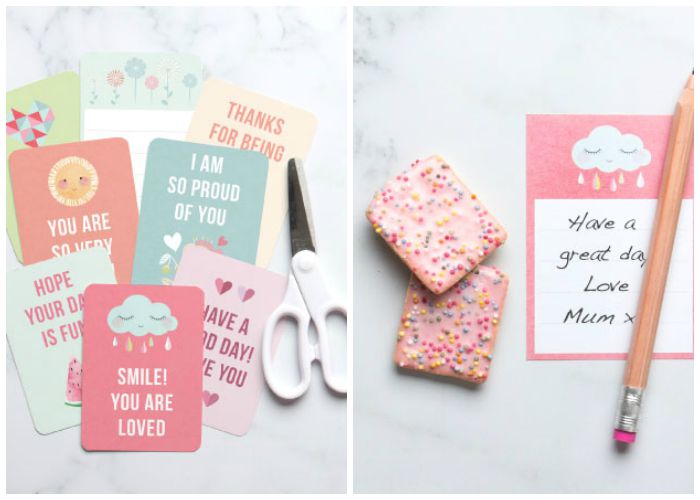 Imagine your child's delight as they open their lunch box to discover a fun little surprise!
CLICK HERE TO DOWNLOAD THESE NOTES
(They are free for all newsletter subscribers!) 
Thanks again Tinyme for creating these adorable lunch box notes!
Be sure to stop by Tinyme.com for the worlds cutest personalized products for kids!
Have a good start to the school year!