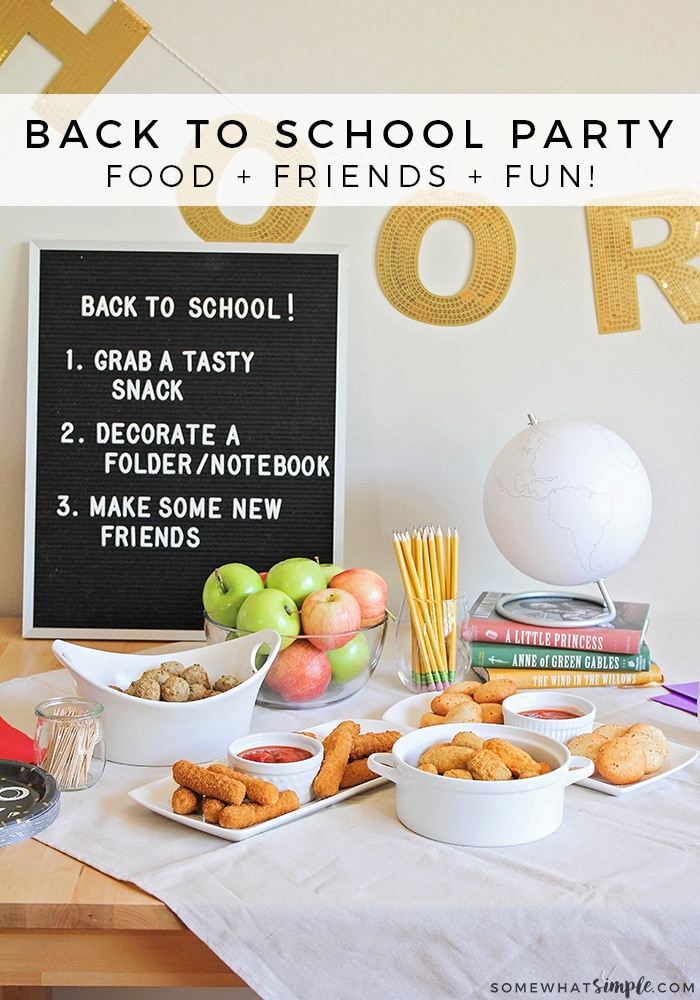 This fun and easy back to school party is the perfect way to get the kids excited about starting a new year of school, and to build friendships!
This post is in partnership with Farm Rich. As always, all opinions are my own.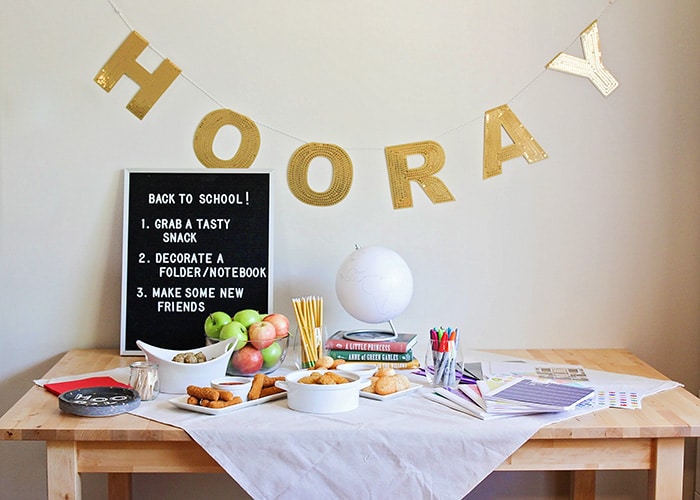 Can you believe it's back to school time already? I am totally in denial that it's almost time for our summer fun to come to an end. I'm simultaneously excited for schedules and routines, while wanting to keep dragging out the lazy days of summer as long as possible. We moved to a new neighborhood over the summer, and my kids have been a little nervous about heading back to school with new kids. I had the great idea of having a fun back to school party at our house, so all of the kids from our neighborhood could get to know each other a little better. Hosting a back to school party is a great way to start the school year off in a positive way, and build some new friendships!
Back to School Party
Throwing a great back to school party doesn't have to be complicated, difficult, or expensive. For an awesome party, you really only need three things – food, friends, and fun! As a busy mom, I am all about doing what's simple and easy, while still making it fun for the kids.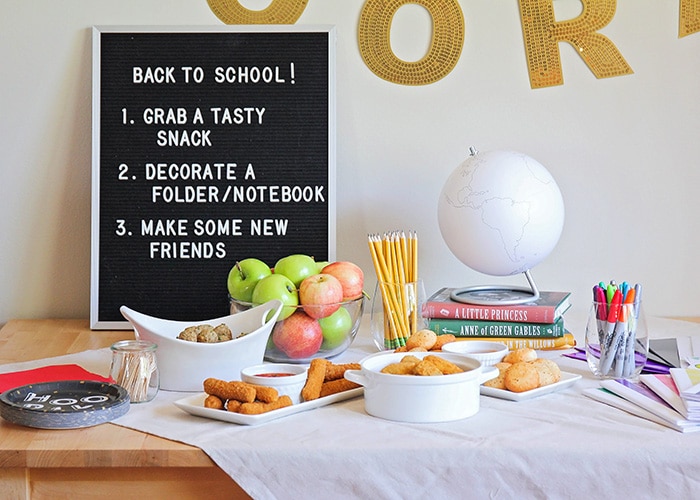 I made a cute sign on my letter board to welcome everyone and let them know the plan for the party. I'm totally obsessed with using my letter board for parties, because it's so easy to write out whatever message you want, and it always looks so fun!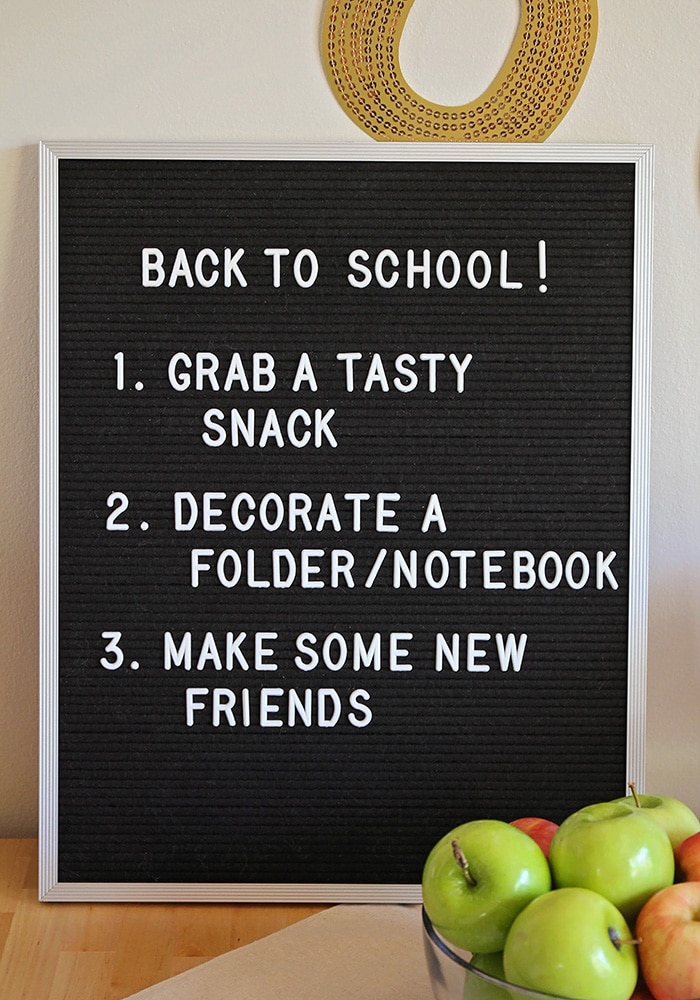 As far as decorations, I kept it simple and just rummaged up a few things from around the house. Nothing says back to school like a bouquet of freshly sharpened pencils!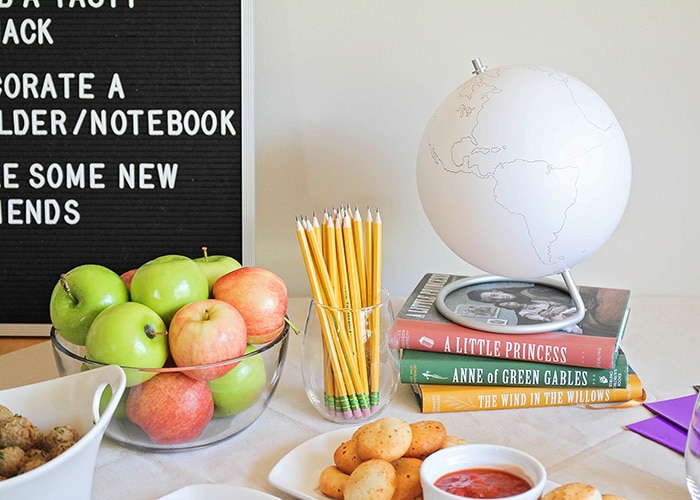 Back to School Party Food
For our party food, I picked up a variety of our favorite Farm Rich snacks from the freezer aisle at Walmart. We love Farm Rich snacks at our house because they're super delicious and also incredibly convenient. I love that I can have a tasty snack for the kids ready in just a few minutes! I also love that they're made with wholesome ingredients, so I can feel good about serving them to my kids. They have a wide variety of frozen snacks, from Meatballs to Mozzarella Sticks to Jalapeño Peppers and Mozzarella Bites. We love them all!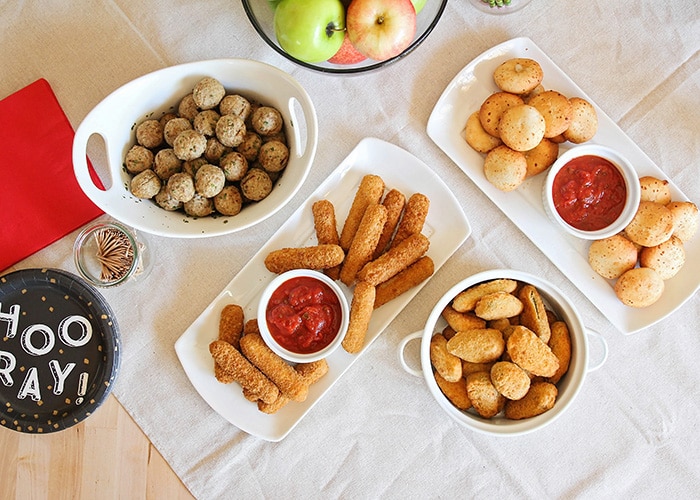 These Mozzarella Bites are my kids' favorites, and I love that I can make them in the microwave in just a minute or so. They're perfect for a quick after school snack and are a good source of protein!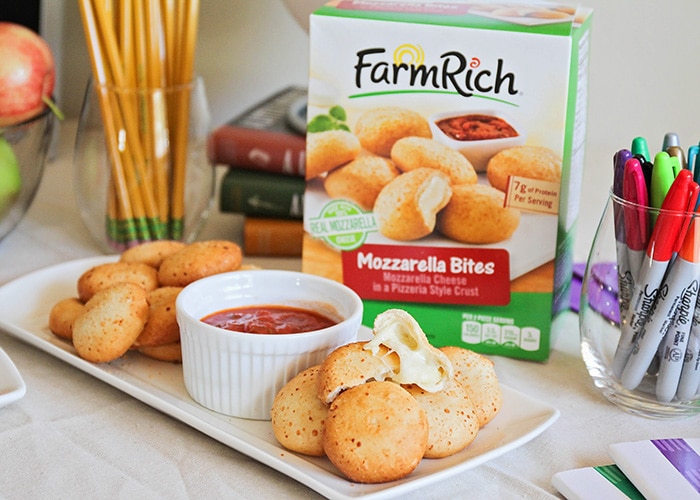 Back to School Party Activities
For our activity, I thought it would be fun to let the kids decorate their own folders and notebooks. I bought a variety of stickers, pulled out some colored markers, and let them go nuts. They had so much fun!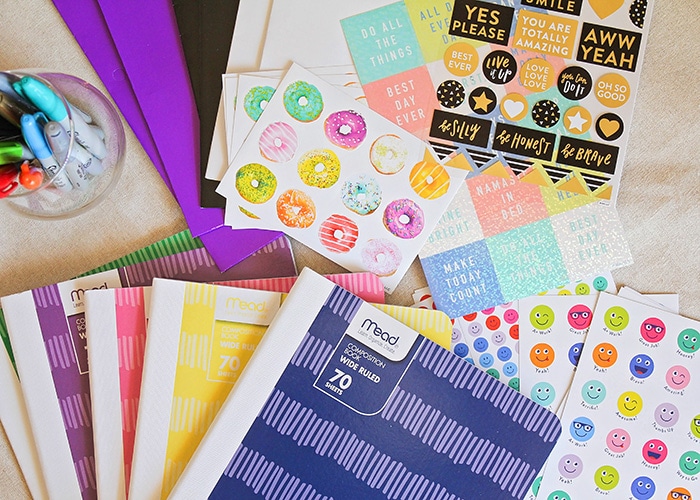 My own kids have very different styles, which were definitely reflected in their decorating choices. 🙂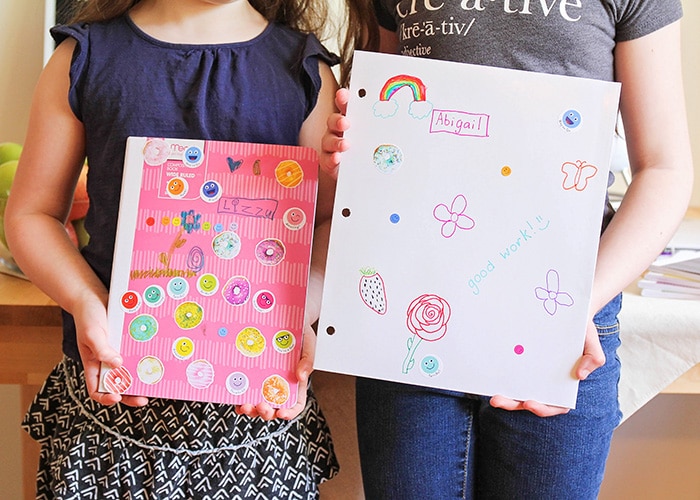 Our back to school party did a lot to help my kids feel more excited about starting school, and really helped them get to know the other kids in our neighborhood better. I would definitely count it as a success!
Tips for Back to School Success
When it comes to helping the kids get ready to start school, here are some of my favorite tips that have worked well for us in the past:
If your kids are attending a new school for the first time, see if it's possible to tour the school beforehand. We did this when we moved to a new city a few years ago, and it really helped our kids feel safe and comfortable at school.
Invite your kids to write down their goals for the new school year. For example, last year my seven year old wanted to write her own comic book, and my eleven year old had a goal to make three new friends. We wrote their goals down at the beginning of the year, then looked back at the end of the school year, and they were both very proud of what they accomplished.
Talk with your kids about all the great things they can do now that they are moving to a new grade. Each grade has some new and fun things for them to learn, or a new privilege or responsibility. My second grader is excited about being able to line up on the playground before school, instead of waiting in the cafeteria with the younger kids. My sixth grader is excited about being able to ride the bus by herself this year, now that she's going to middle school.
Be patient. Obviously this is easier said than done, but I think it really helps to remember that the beginning of the school year is always a bit of a rough transition. I just plan on my kids having meltdowns and random tantrums in the first few weeks of school, and give them lots of support and encouragement through all of their come-aparts.
Keep it simple. Life is complicated, dinner shouldn't be! Keep some Farm Rich snacks in your freezer for those busy nights and hectic homework hours.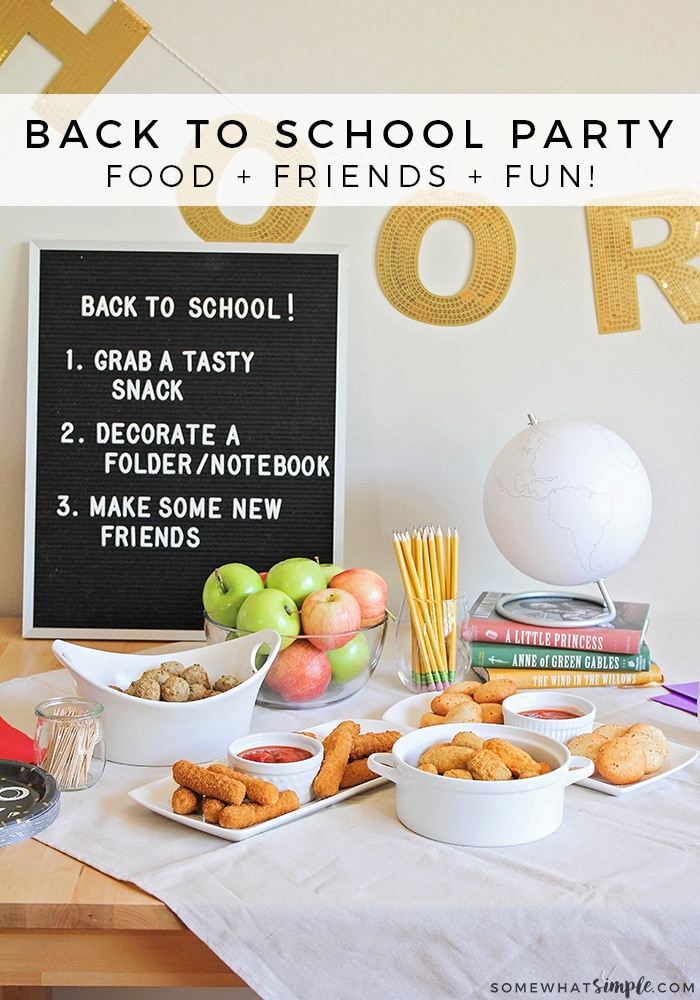 For more back to school fun, be sure to check out some of our favorite back to school ideas below and sign up for the Farm Rich Email Club for more inspiration, coupons and easy recipes:
SaveSave
SaveSave