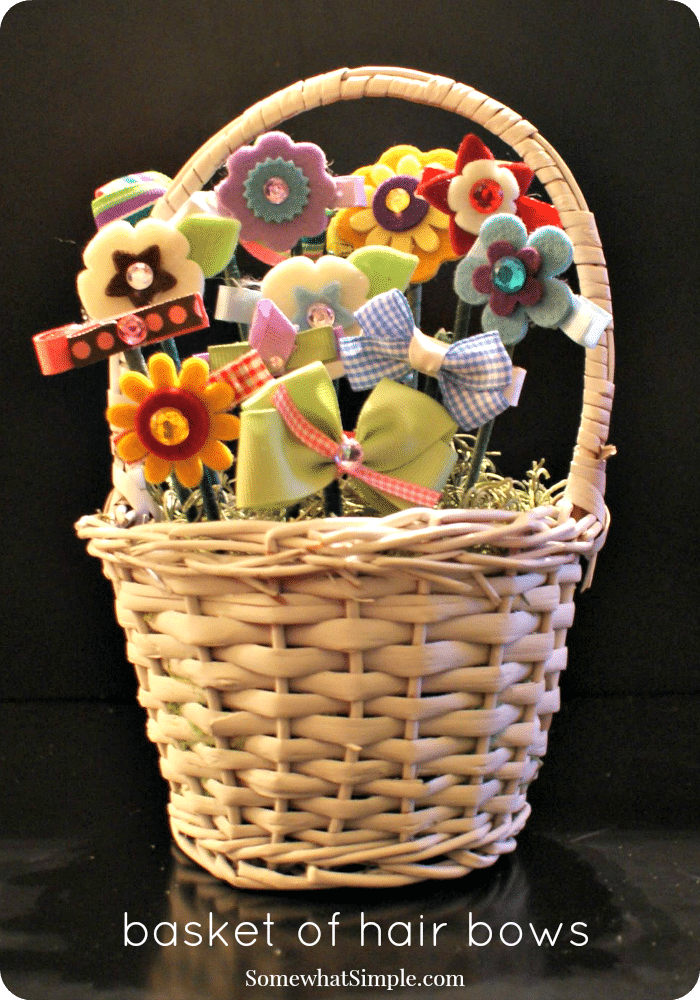 How cute would this basket of bows be as a gift for a little girl's birthday or at a baby shower? I had all these materials in my craft closet and I was ready to dump them in the garbage. (That floral foam is messy!) This idea came to me just in time and I was able to turn potential trash into treasure- I love it when that happens! I ended up giving this basket away, but not before I made several more- they are so easy to put together and very affordable too! Here is what I did…
Materials Needed:
Basket
Spanish Moss
Floral foam or Styrofoam
Sticks: kebob skewers, Popsicle sticks, chop sticks etc.
Floral tape
A variety of bows (Here is a tutorial for fabric flower hairbows)
Directions:
Cut your foam to fit inside your basket.
Cover foam with Spanish Moss.
Wrap your sticks in floral tape.
Attach hair clips to sticks and arrange in basket. You may have to break some sticks to play with the height of each one once placed in the basket based on what looks good to you.
… and you're done!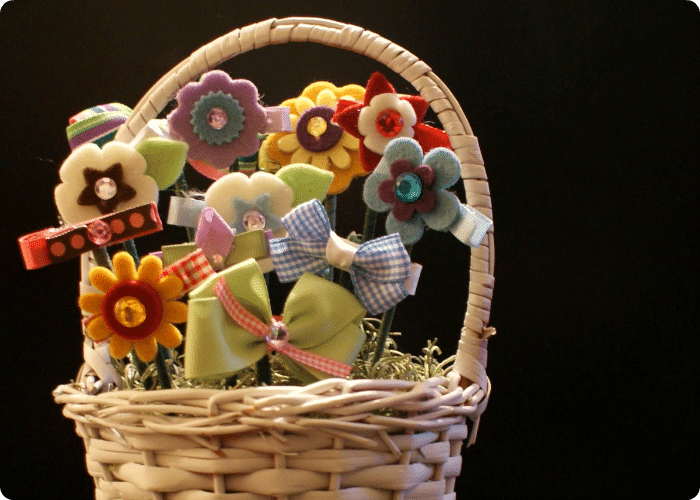 This post originally published on Somewhat Simple in July 2009