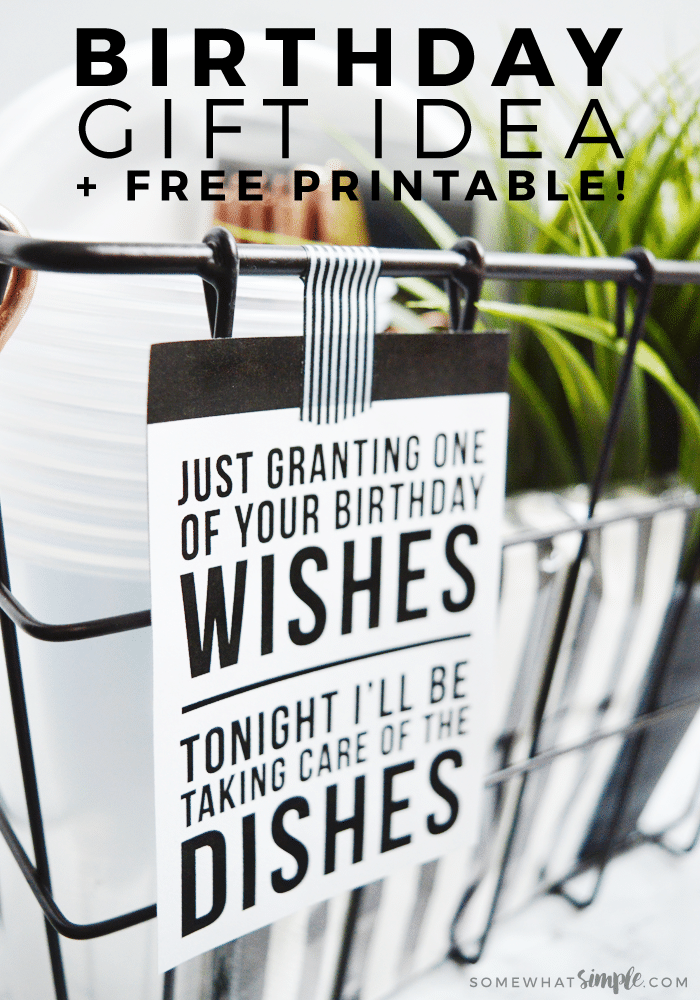 Any adult woman will tell you that having a night off from dishes would be heavenly! So we came up with a Birthday Gift Idea that will grant their no dishes wishes!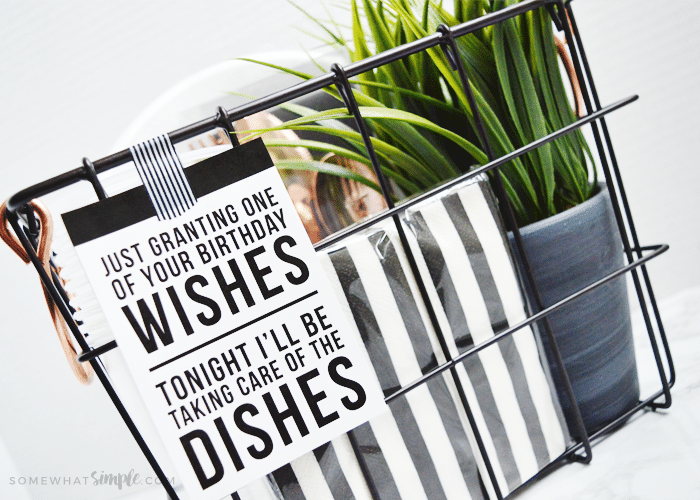 One of our most favorite Birthday Gift Ideas EVER!
Tonight, the dishes are on me.
It's such a simple concept: a darling basket with cute paper goods and a simple tag. It's the one of the easiest DIY Birthday Gifts, but it is so helpful and thoughtful too!
I signed up to bring in a meal to a friend who just had a baby. Along with the meal, I brought disposable dishes, cups, napkins, and cutlery. She texted me later that night saying the food was great, but the thing she was most grateful for was the fact that she didn't have to do dishes!
I know you might be thinking,
"Holy-Not-Saving-The-Planet, Batman!"
But every now and then, I think it's more than ok to give those hard working mamas in our lives a break.
Other Birthday Gift Baskets you might like:
Best Friend Birthday Gifts – No Dishes Wishes
supplies:
Our simple gift tags (download below)
scissors
cute basket (mine came from At Home)
Paper goods (mine were from At Home and Walmart)
Greenery (optional, but looks so good!)
washi tape or string (to attach the tag)
directions:
First, print off our darling minimalist-themed tags.
Place all your items in the basket.
Punch a hole and tie string around the tag or use washi tape like I did to attach the tag to the basket.
Make someone's birthday!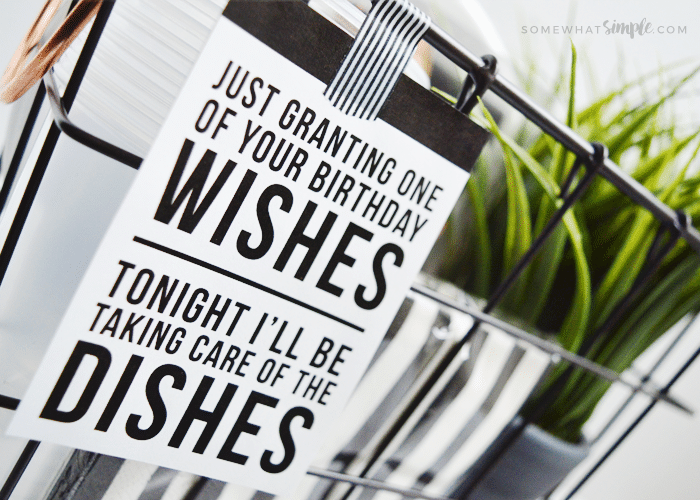 So stinking easy! And you can go as elaborate, or simple as you'd like! No need for greenery or incredibly darling wire baskets, with matching copper cutlery that looks sooooo good together: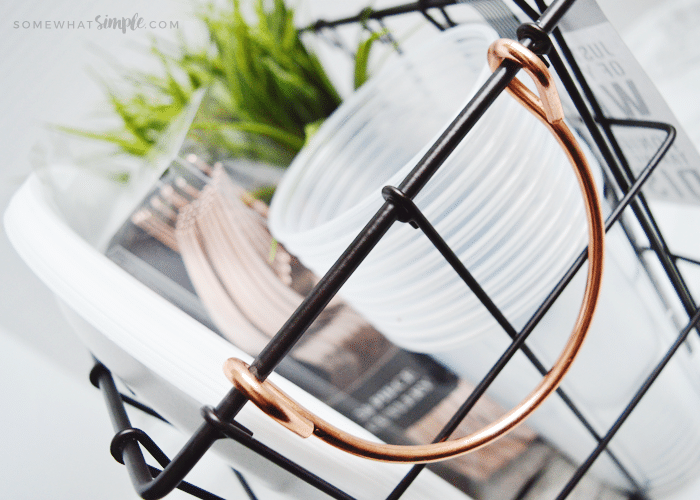 No, there's no need, but man. It sure looks real good. 😉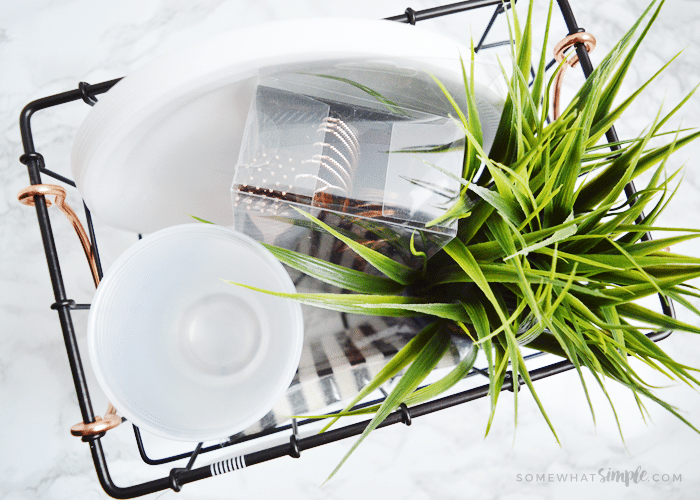 I can't even handle how cute this turned out. I can't even.
It's your turn to recreate this Birthday Gift Idea!
click here to download our Dishes Wishes Birthday Tags
Now go and make one of the cutest birthday gift baskets ever!
Happy gift-giving!!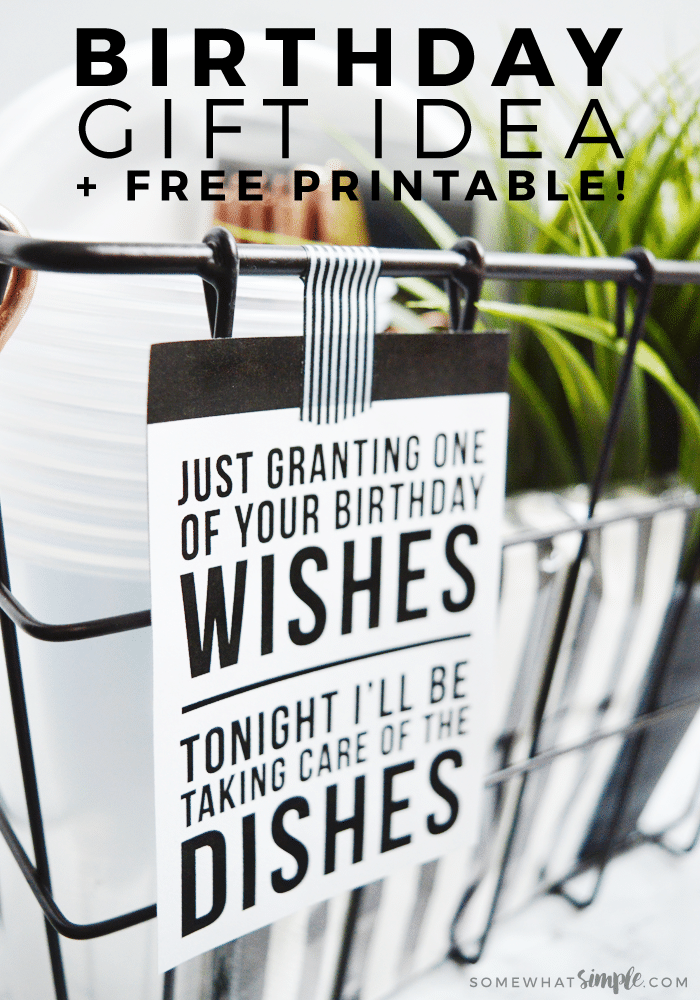 Finding the perfect birthday gifts for friends can be tricky, but this darling basket makes the perfect gift for that special lady in your life. Your mom, sister, best friend, etc. Who wouldn't LOVE to receive this?!
This really is one of my favorite birthday gift ideas ever!
What do you think?