Here is a fun Mother's Day gift I made a few years ago for my Mother In Law- a Block Puzzle with photos of all her kids and their families!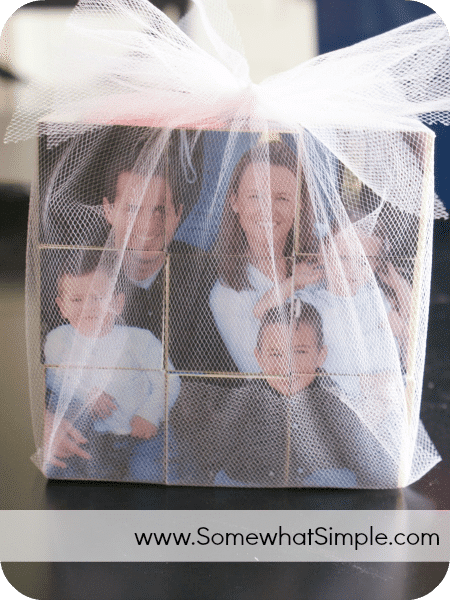 Me and my "long lost friend" (who used to live a mile away from me that now lives 15 miles away whom I NEVER see anymore) got together one afternoon and made these wooden block puzzles. They are simple and cute and sure to please all of the moms out there!
MATERIALS NEEDED: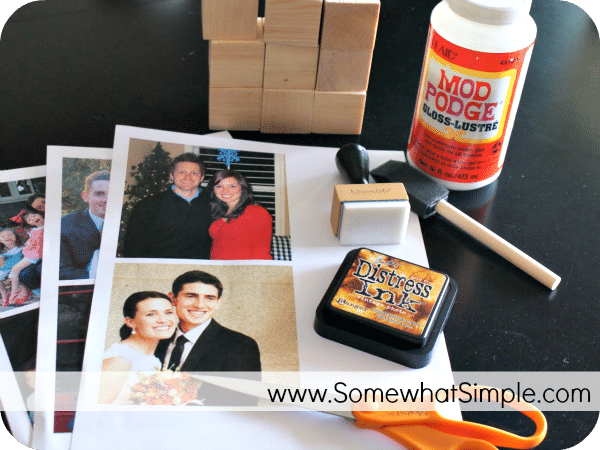 9 wooden cubes, Mod Podge, sponge brush, scissors, distress ink (though I ended up not using it) and 6 pictures that are the size of 9 blocks put together, about 4″ x 4″. Supplies not shown: Ruler & Pencil
*First off, thanks to my sister in laws for keeping up awesome blogs and facebook pages so I could copy the pictures I needed. Secondly, shame on my own sisters who choose not to stay current with pictures of their families thus making me think of something else to make for mom!
DIRECTIONS: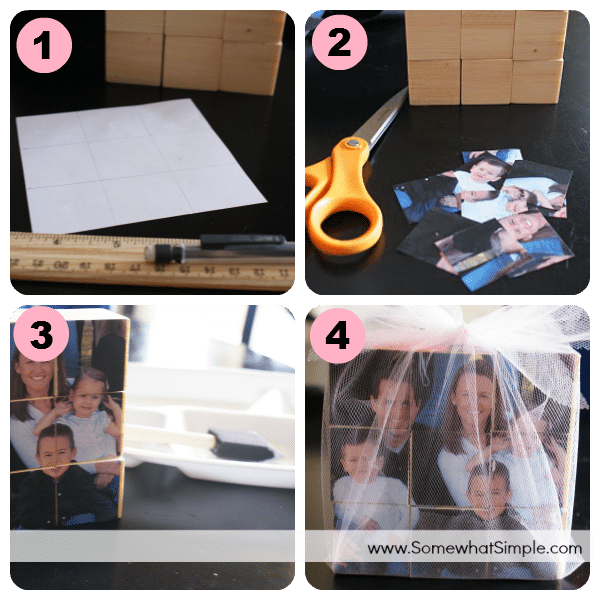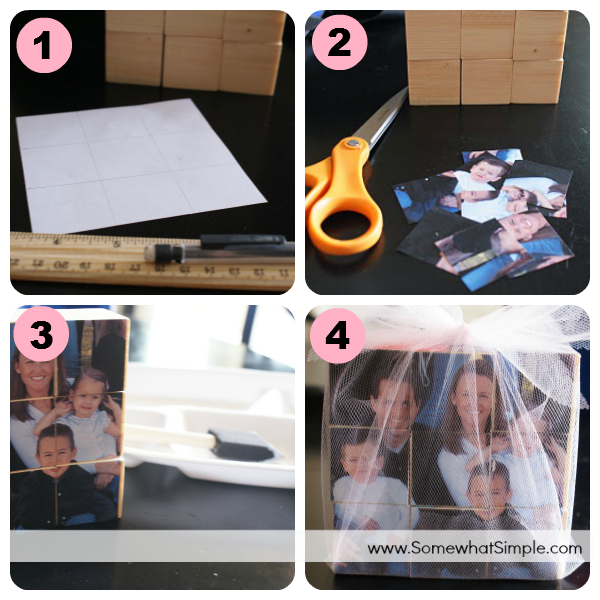 1. On the back of your pictures, measure with a ruler the size of each block and make a grid with your pencil. 2. Cut each square so your picture is now 9 separate pieces. 3. Mod Podge each piece of the picture to one cube. Repeat for all other 5 pictures on the 5 other sides of each cube.4. Tie it up with some Tulle and you're done!
So easy, even my kids helped me with it!!!
This is also a super great toy for kids, seeing as though my kids all couldn't keep their hands off of it!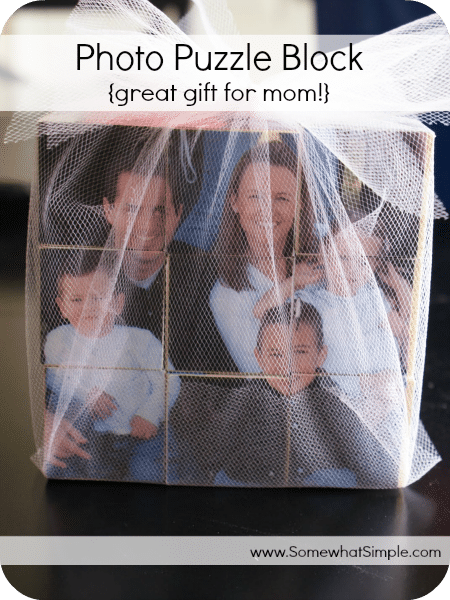 (This idea originally published on Somewhat Simple in April 2010)
This is a cute, simple idea sure to please any mom!