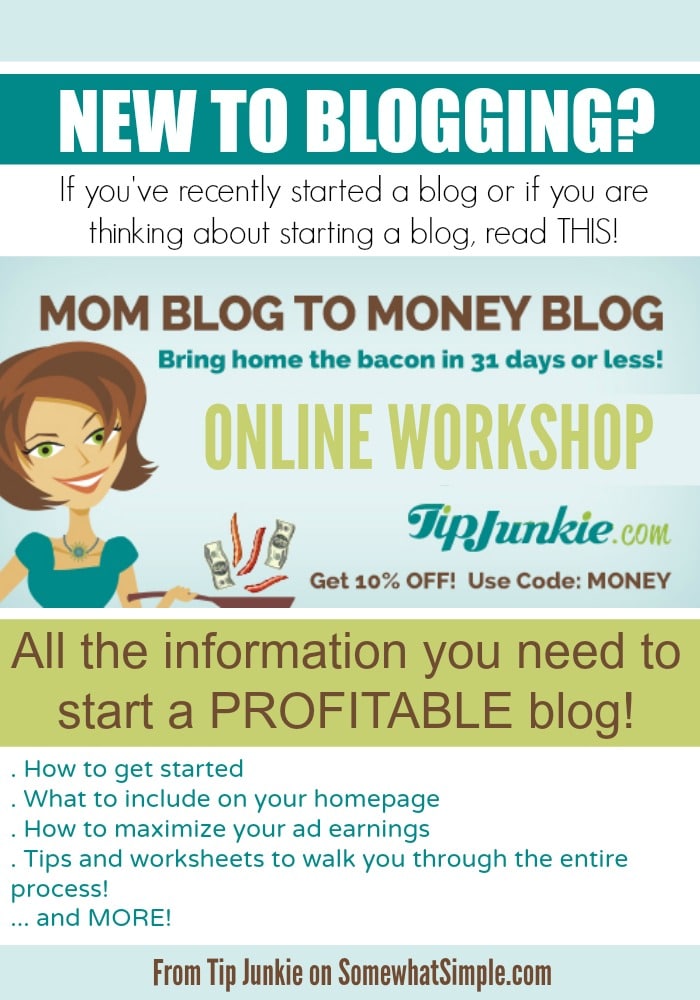 Today's blog link party is sponsored by The Mom Blog to Money Blog Workshop.
If you are a blogger trying to grow your blog, you MUST read this post!!!!
True Story: My little sister and her best friend just started a blog. They were at my house a few months ago asking me all kinds of questions regarding blog set-up, blog improvement, monetizing and more. This was the 2nd time we've sat down together and talked about blogging and I absolutely LOVE giving blog advice because I genuinely enjoy seeing others succeed at something I have a passion for.
…but I think my sister tuned me out around the time I was telling her she needed to take the captcha code off her comment section. She, like most new bloggers, didn't even know what some of this meant and it all started to become super overwhelming!
Unfortunately with blogging there is just SO MUCH to learn and there is no way I can give anyone a crash course in blogging with everything I've learned over the years in one sitting.
But I will tell each of you what I told my sister and her friend:
"You need access to the Mom Blog to Money Blog Workshop!!!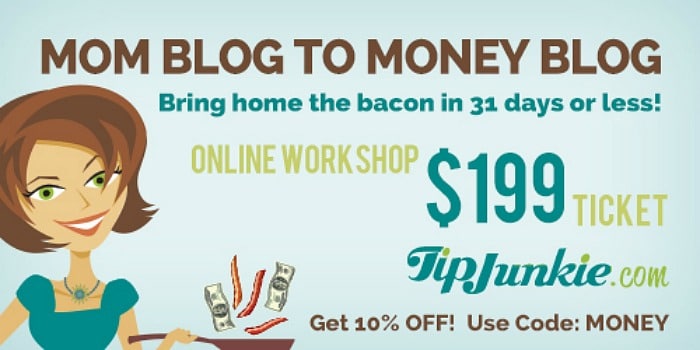 The Mom Blog to Money Blog workshop is AMAZING! I have been blown away by the tips and secrets I've learned.
The purpose of this workshop is to learn how to make money from Laurie (aka the Tip Junkie), who makes $12,000 a month from Google Adsense with Tip Junkie.com. (Yes, you read that right- adsense. 12 grand!)
Laurie shares ALL her systems, strategies, and secrets- she knows her stuff! I love the organization and layout of this Workshop! All the info is broken down into daily tasks that are designed to help you step-by-step. There are printable worksheets and how-to videos for extra help and it isn't overwhelming at all because you can work at your own pace.
How to access it: You purchase access to a private website with all the tips in one spot. This isn't a seminar or pod cast you have to be present for at a certain time.  The material is there for you whenever and whenever you need it.  It is brilliant!!!
Are you ready to learn how to make money?
DON'T MISS A THING!
Sign up for our newsletter to receive our FREE Home Organization Binder Printables + weekly updates filled with creative inspiration and exclusive freebies!
---