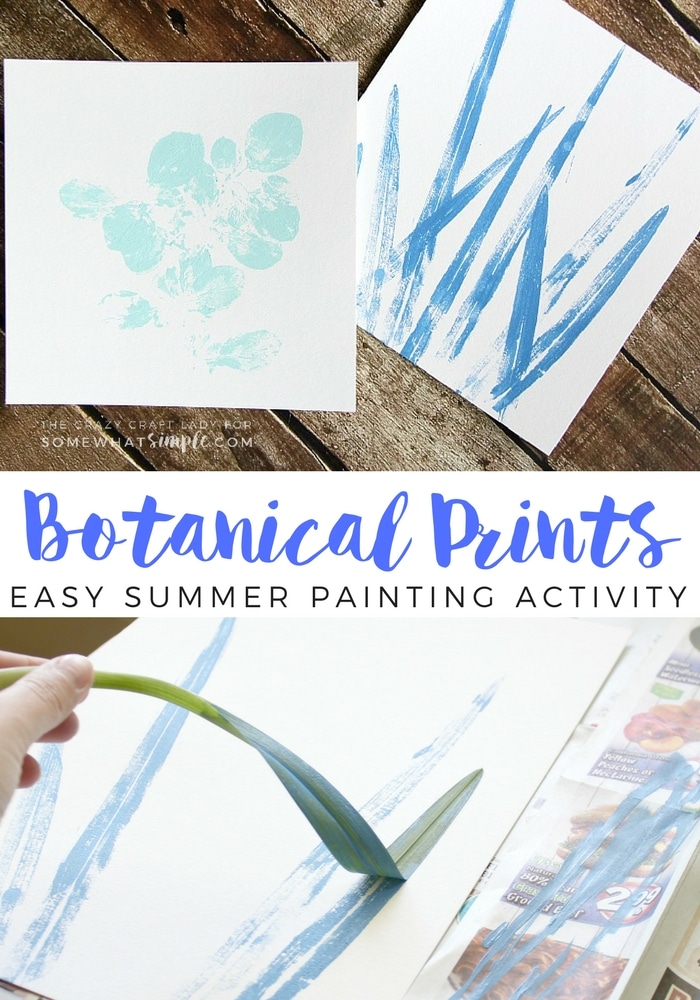 Grab a few leaves from the yard and make these Painted Botanical Prints!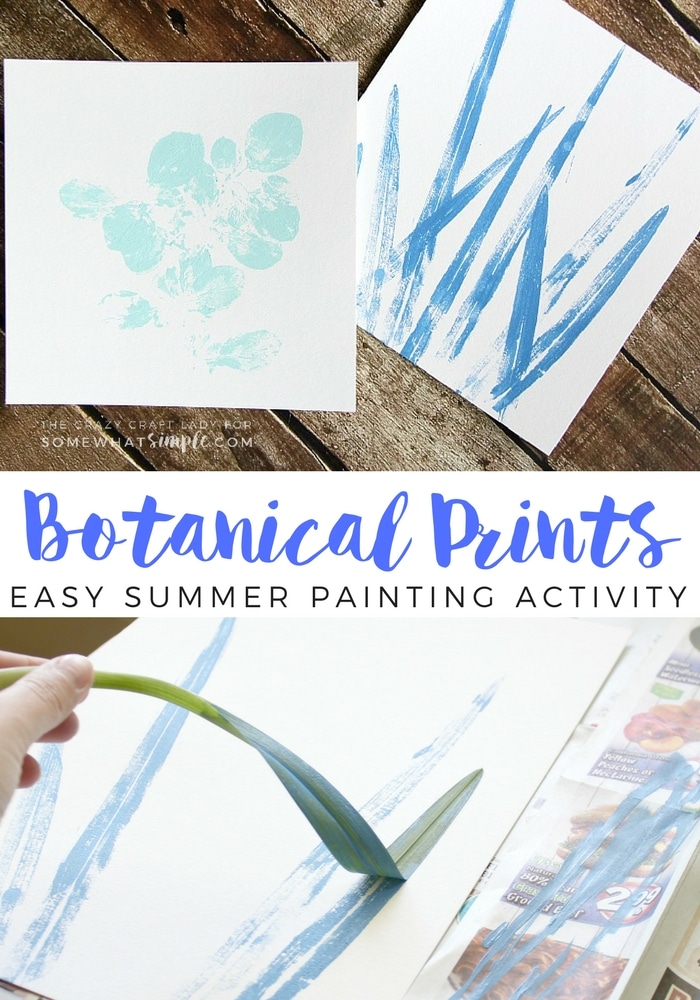 By snipping a few leaves from the yard and adding a bit of paint, you can create customized painted botanical prints! Use these works of art in seasonal gallery walls, as gift wrap, or on greeting cards… the possibilities are endless! Botanical prints are a fun craft for all ages – although supervision and soapy water will be needed for the little ones!
How to make Painted Botanical Prints
supplies
white paper – I like to use watercolor paper because it has a little extra texture. Feel free to use small note cards or even a roll of white paper to make gift wrap!
leaves, small branches, etc.
paint brush
acrylic paint
newspaper
paper towels
directions
Cover your work surface with newspaper.
Lay a piece of greenery flat on the newspaper. Cover one side of the greenery with paint.
Flip the greenery over and lay the paint-side flat on the white paper.
Cover with a paper towel, and smooth your hand over the greenery. Press firmly. Note: you don't have to use the paper towel, but your hands might get some paint on them!
Remove the paper towel. Then carefully peel the greenery off the white paper.
Repeat as many times as you like. Let dry.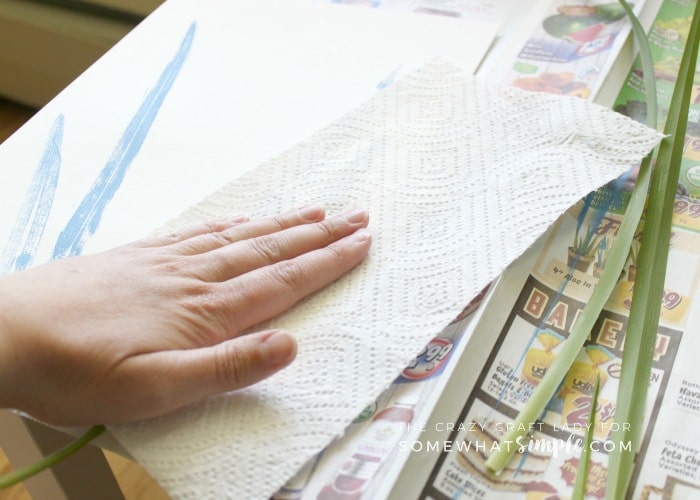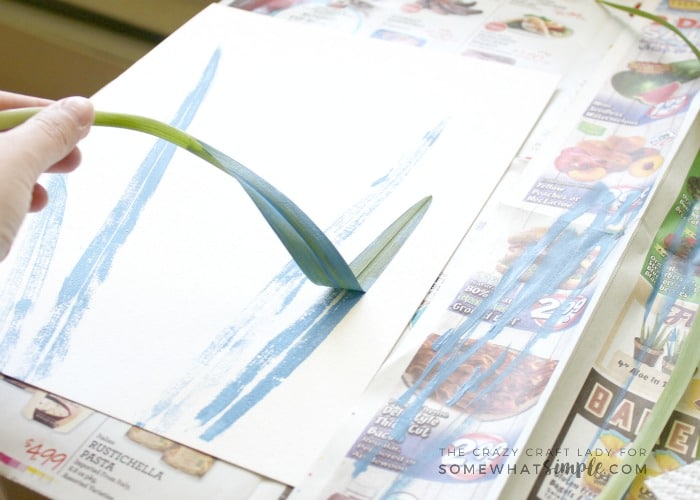 This would be a great summer boredom buster for the kids. They will love exploring the yard to pick the perfect leaves and greenery. Just be careful and help them with the paint. It may be a bit tricky for the younger crafters!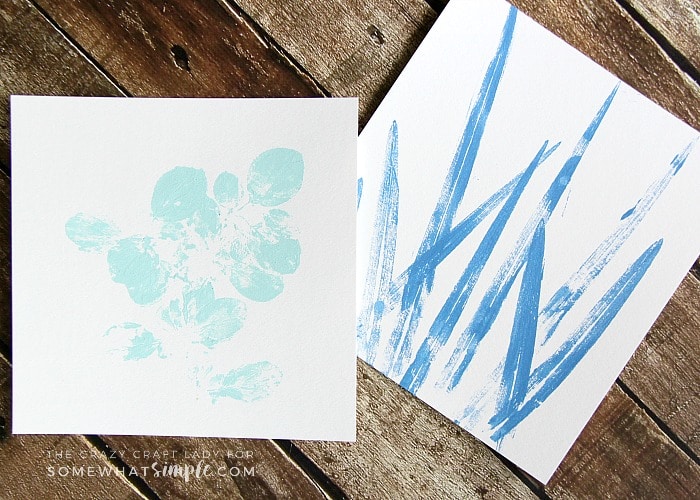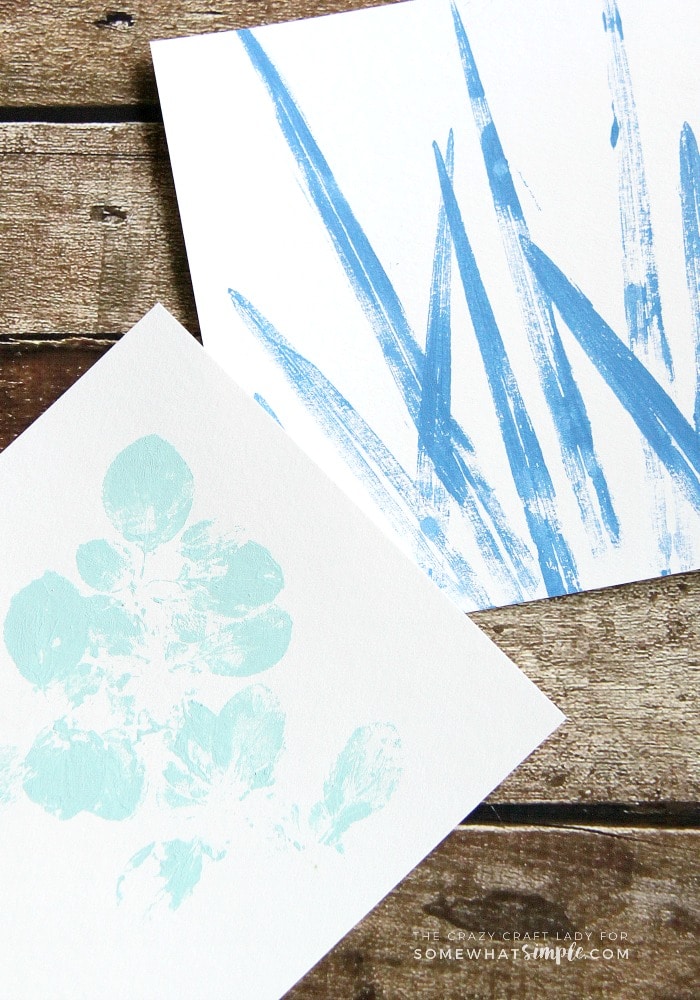 Here are a few more nature-inspired crafts you might enjoy:
Upcycled Succulent Planter // Nature Walk Picture Frame // Book Page Leaf Prints