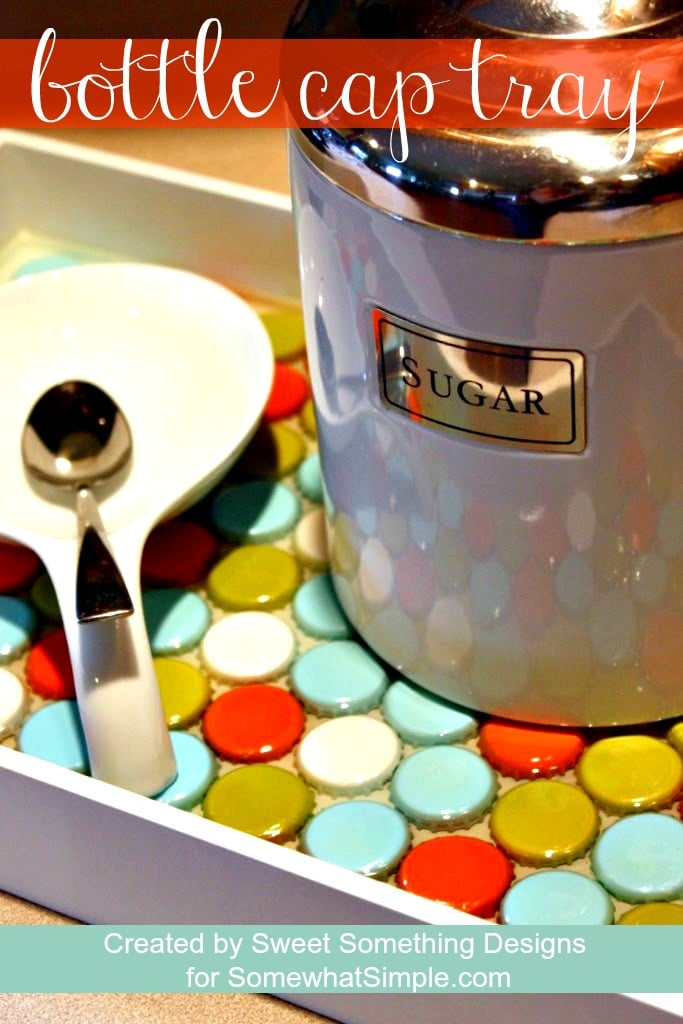 I've been on the look out for a tray to keep some kitchen items nice and tidy on my counter. I found the most hideous pink tray on clearance at Hobby Lobby and I decided with a little paint and some TLC it was exactly what I was looking for! To add some spice to this tray, I put to use some bottle caps I saved over several months, and thus the fabulous bottle cap tray was born! Here is how to make it:

Materials Needed:
A Tray

Bottle caps

Spray Paint- I used

Acrylic Water
Tips & Suggestions:
If you decide to try this project, make sure the handles on your tray are high enough to give you plenty of room to contain the fluid and whatever you are submerging with at least half inch clearance.
The spray paints I used were Krylon's White, Blue Ocean Breeze, Ivy Leaf and Pumpkin Orange

Acrylic Water is sold at Hobby Lobby, Michaels and WalMart, usually in the Floral Department.
Directions: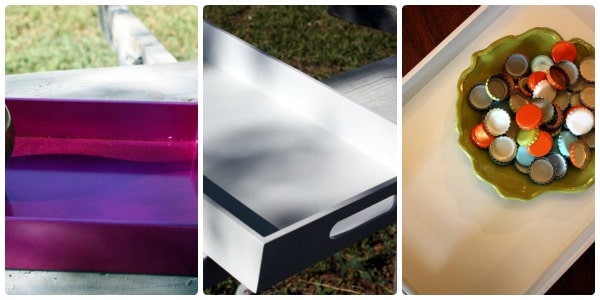 1. Paint your tray and bottle caps.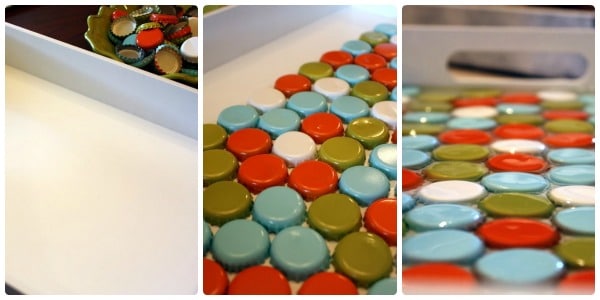 2. Lay the bottle caps on the bottom of the tray and play around with it until you are happy with a pattern. The staggered pattern worked well for me with not too much wasted space, though it wasn't a perfect fit.
3. Next, follow the directions on the Acrylic Water to mix the compounds and pour the mixture over the caps. Acrylic water is self-leveling, which is great! The tough part was waiting the 48 hours to set because it cannot be disturbed at all, and my house is full of disturbances!!! 🙂
Luckily, the acrylic hardened without any incidents, and was ready for use! It turned out really cute and retro funky, just what I wanted!! I bet a lot of different things could be "captured" under the acrylic! Pictures or buttons, anything!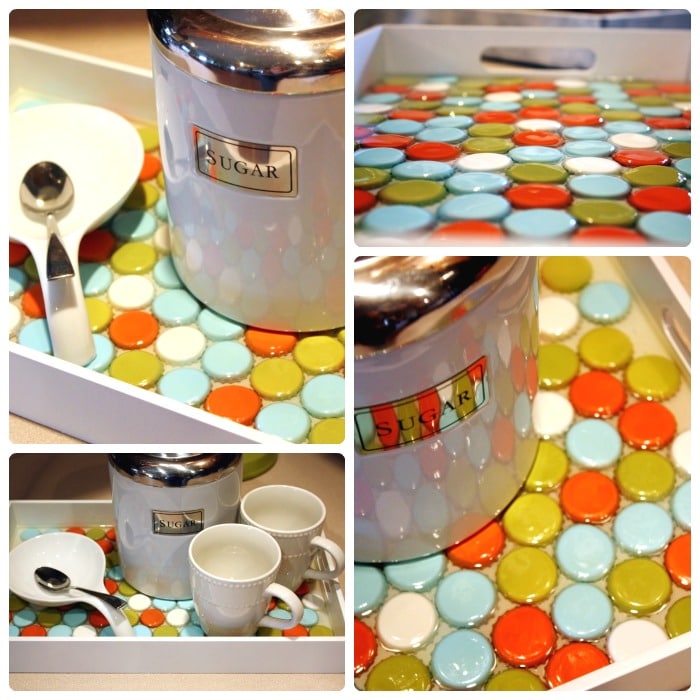 So, what do you think???
. . . . .
This project originally published on Somewhat Simple in August 2010. It was updated in May 2014 as a tribute to the original creator, Michelle, who lost her battle with cancer earlier this year. Here creative talents were showcased beautifully on her blog Sweet Something Designs.