Our minimalist Boy Scout Oath and Law Printables will make the perfect accessory to your next court of honor or pack meeting!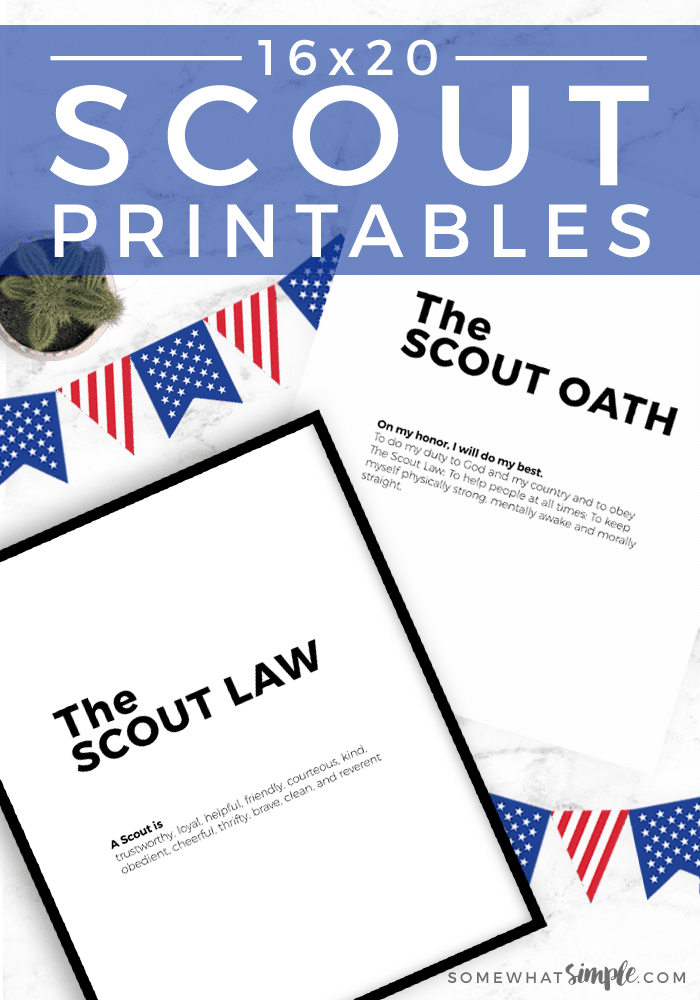 Calling all Boy Scout leaders and parents planning their son's next court of honor!
Love scouts, but not fond of blue with gold and fluer de leis? (We are so with you on that!) Keep reading, my friends. This is for YOU!
We have a soft spot for minimalism around here, and these simple scout printables make our hearts skip a beat! We created these minimalist Boy Scout Oath and Law Printables for our last court of honor and we thought we'd share the love! If your style matches our love of simplicity, you're in luck!
Boy Scout Oath and Law
MATERIALS NEEDED:
Printables (download below)
2 frames (8 x 10 or 16 x 20 work best!)
DIRECTIONS:
Download and save our Scout Oath and Law printables.
Print them at home if you are printing a small size, or upload them online at your favorite print shop. (Costco is cheap and does a good job!)
Frame them.
Display them.
…. and that's it!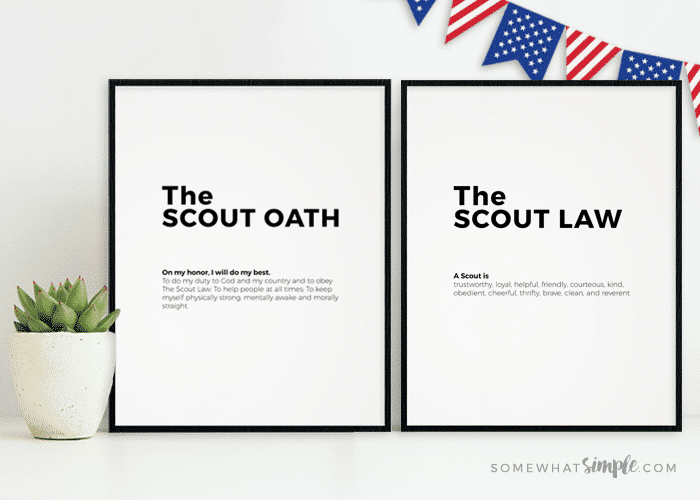 I just love how simple and clean these designs are!
Who knew you could be so excited about Scout decorations?
Click HERE to grab the PDF file of our Boy Scout Printables.
We sure hope you love them!!!
Here are a few more of our favorite printables we think you'll love!
https://www.somewhatsimple.com/wall-hangings/