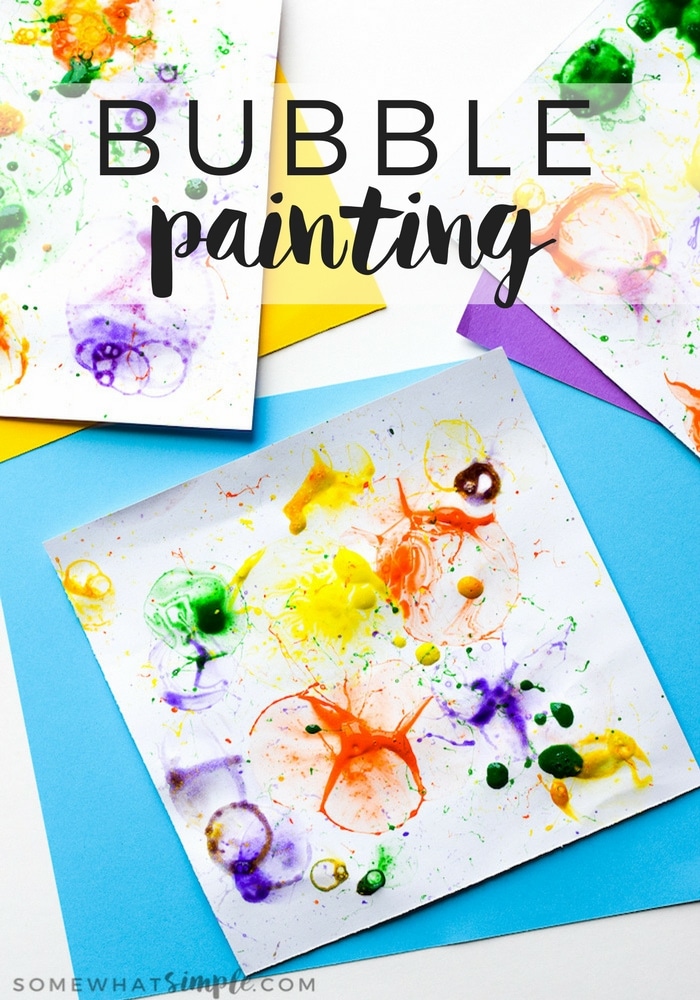 Grab the kids and get ready to create some really fun art prints with bubble painting! Simply mix paint with bubble solution and get ready for a fun art project your kids will love!
My kids love this paint project and other fun activities like; How To Make Slime, Homemade Playdough or these fun Wacky Sacks.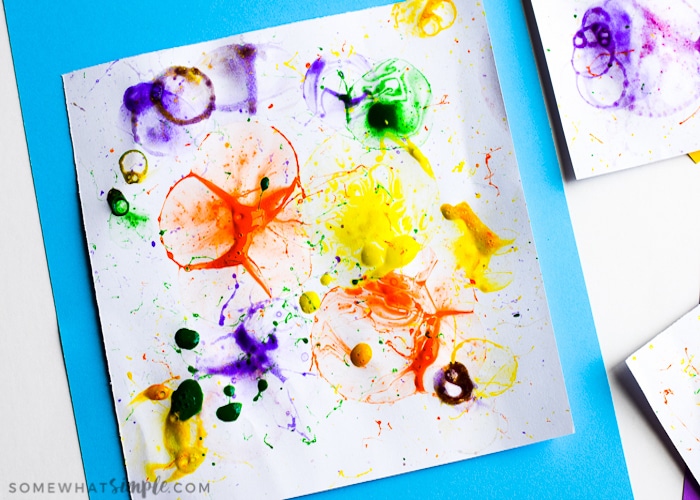 What Is Bubble Painting?
Bubble painting is a great craft for kids that uses up some of those half-full bottles of bubble solution you have laying around your house! The bubbles popping onto the paper make swirly patterns and splatters. The kids can even try to capture a whole bubble on the paper to make circles.
Bubble Painting Craft Supplies
Here's a list of supplies I used for this fun paint project:
bubble solution
bubble wands or plastic straws
cups
construction paper or card stock
tablespoon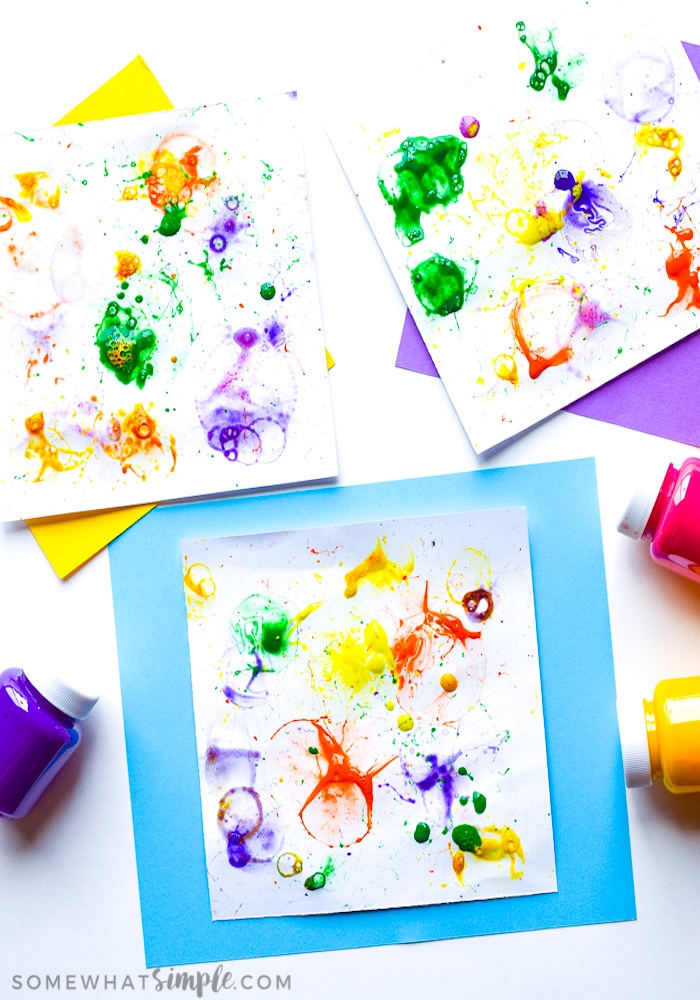 How To Make Bubble Solution
If you don't happen to have a bunch of leftover bubble solution, you can easily make your own with a little water and dish soap! Combine two tablespoons of dish soap (Dawn or Palmolive work best!) and one tablespoon of water. Simply mix these together and you have your own homemade bubble solution.
How To Bubble Paint
Add three tablespoons of bubble solution and two tablespoons of paint to a cup.
Mix the paint and bubble solution together.
Place a piece of paper on the grass or a table.
Dip the bubble wand or a straw into the bubble paint and then blow out bubbles so they land on the paper.
Allow paint to dry then hang up the beautiful bubble prints!
More Fun Painting Ideas
If you loved this fun art project, you have to try one of these other fun paint projects.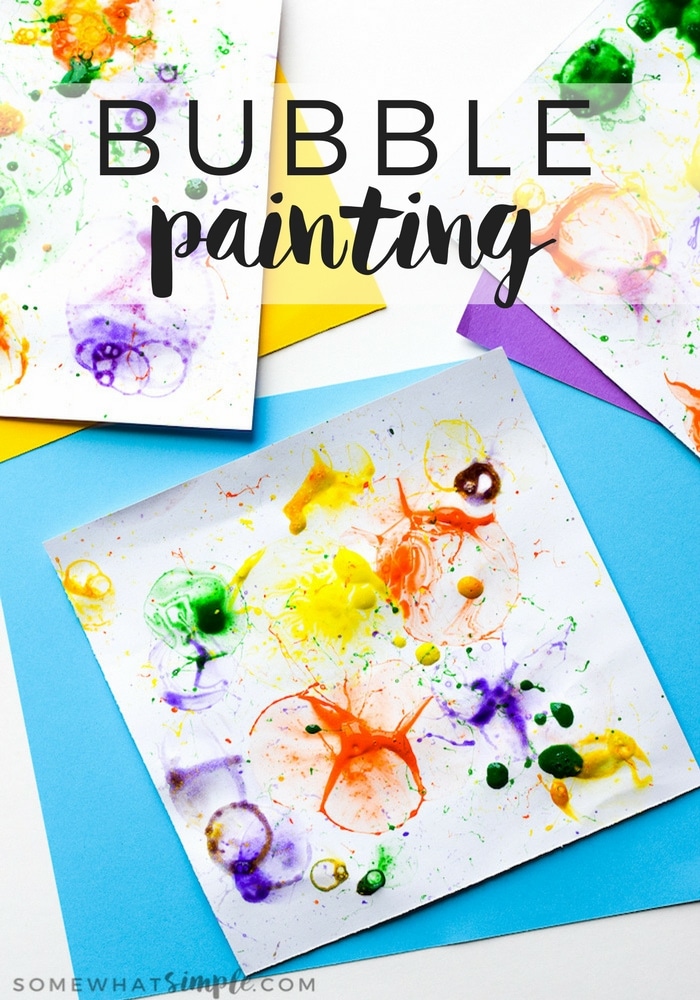 We hope you loved creating these fun art pieces as much as we did. Leave us a comment below and tell us all about what you created!