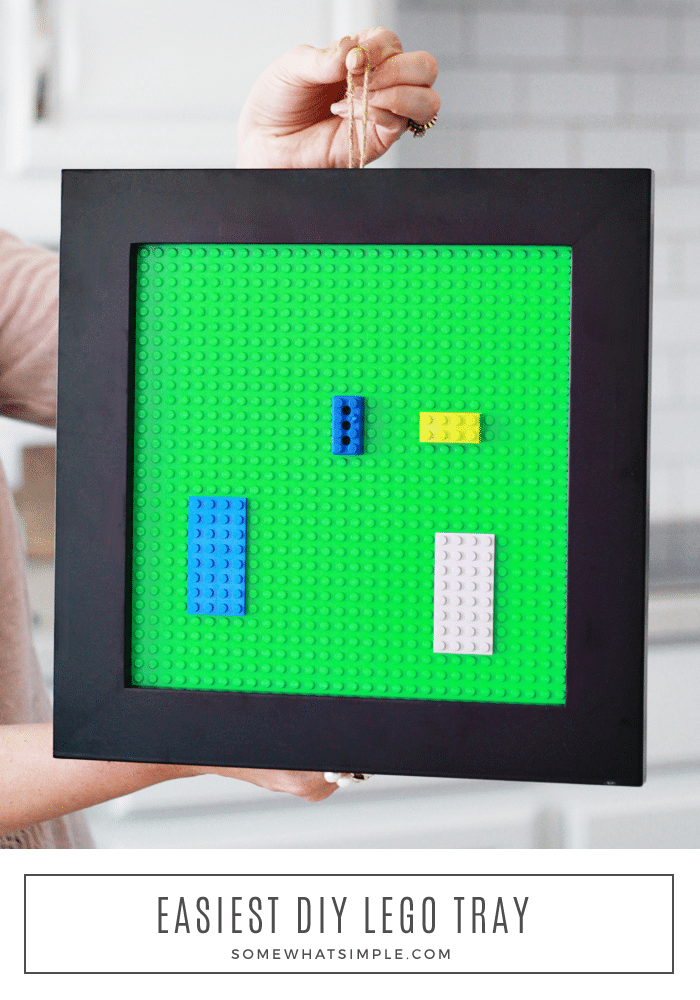 You won't believe how easy it is to build your own Lego Tray! No power tools needed!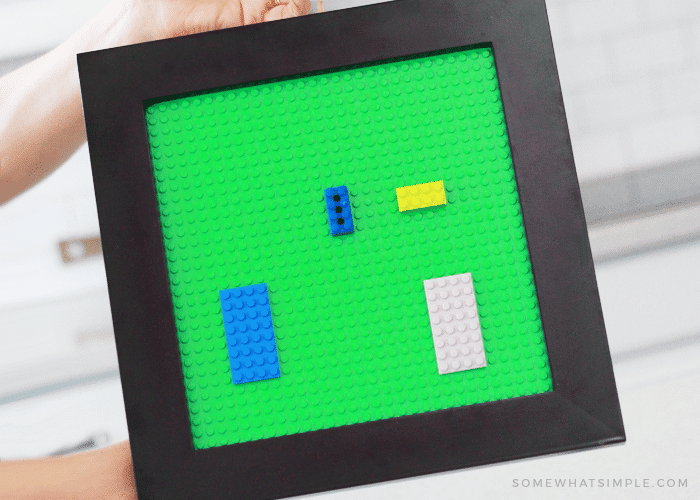 Easy DIY Lego Tray
Years ago, we showed you how to make your own Lego tray by measuring, cutting ad assembling wood to fit a standard Lego baseplate. The post went NUTS on Pinterest and it still ranks as one of our most-viewed projects.
But then we got to thinking –
Since we are all about keeping things SIMPLE around here, the idea of purchasing special tools for a project not only complicated things, but it made the finished product quite expensive!
There had to be a better way.
And you know what, there IS!
Today we are showing you how to make a Lego Tray the easiest way possible, and you can do it for under $20!
How to Make a Lego Tray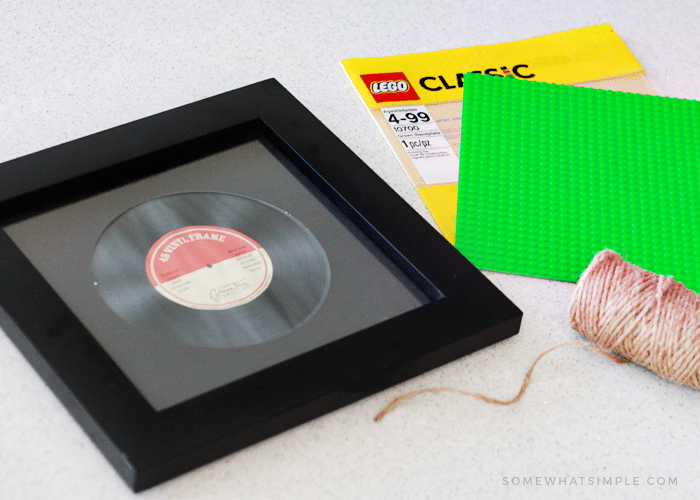 First, find a frame that is exactly 10 x 10.
This is not a super popular size for frames. You'll see a lot of 8 x 8 and 12 x 12 frames, but the 10 inch ones will take a little more searching. I found the one pictured here at Hobby Lobby. You can also find 10 x 10 frames on Amazon.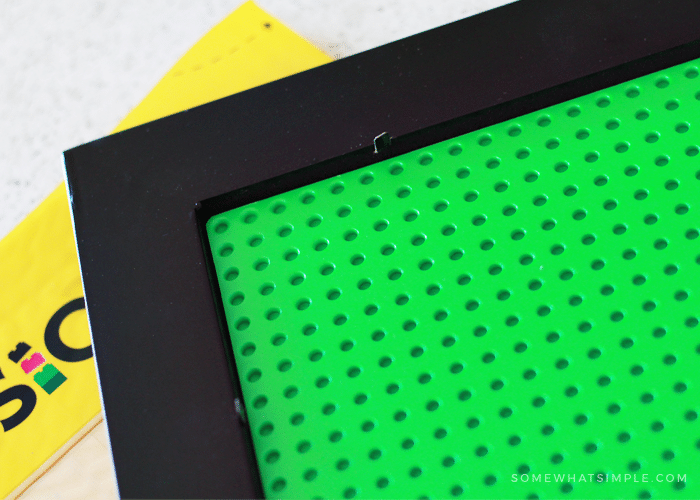 Next, replace the glass of your frame with a standard Lego Baseplate. If you have a Lego Store close by, they sell these for around $5. They are also available in a bunch of colors on Amazon. Just make sure you get the standard 10 x 10 size or building a Lego Tray might make you swear a little if it doesn't fit. 😉
Replace the frame backing and secure it with those dang metal tabs that kill your fingers.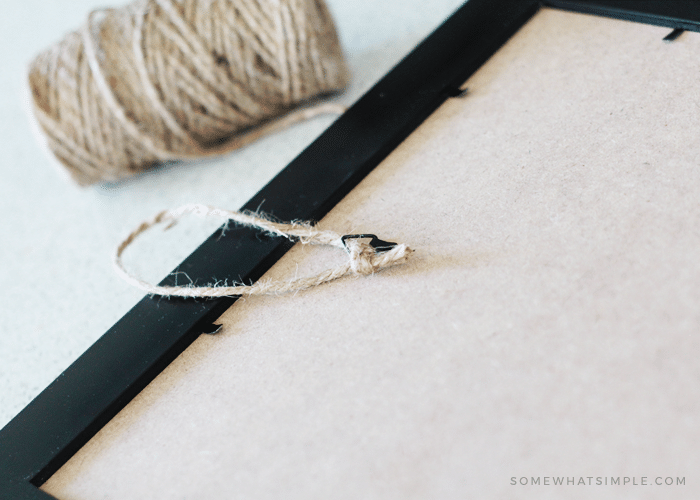 Tie a piece of twine or ribbon onto the back hook, if you plan on hanging it on the wall.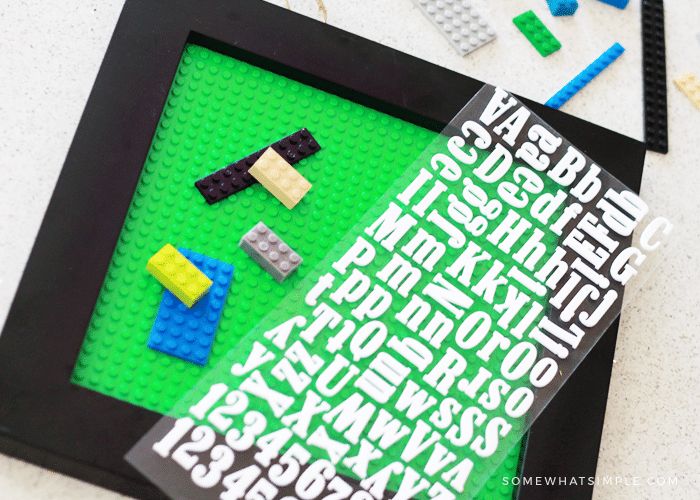 If you want to personalize the Lego Tray, or if you want to make one for each child, use alphabet stickers to spell out their names and stick them onto the frame.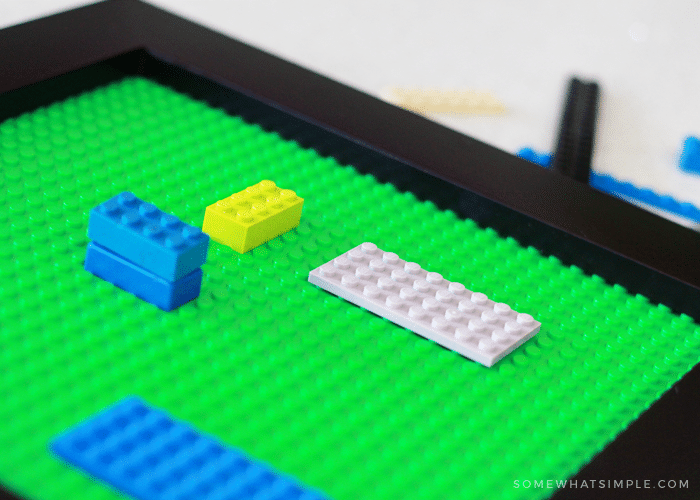 And if you wanted to go REALLY all out, you can spray paint the plate or the whole frame any color you want to match your home decor. Who said toys had to be tacky??
Clever Lego Tray tutorial
supplies:
10 x 10″ shadow or record box frame
Lego building plate
ribbon or twine, optional
letter stickers, optional
directions:
First, disassemble your frame by removing the back and the glass.
Place the building plate face down into the frame.
Replace the frame backing.
Add a piece of twine or ribbon onto the back hook to hang on the wall.
Personalize the Lego Tray with alphabet stickers, and let the kids go wild with their brand new Lego Trays!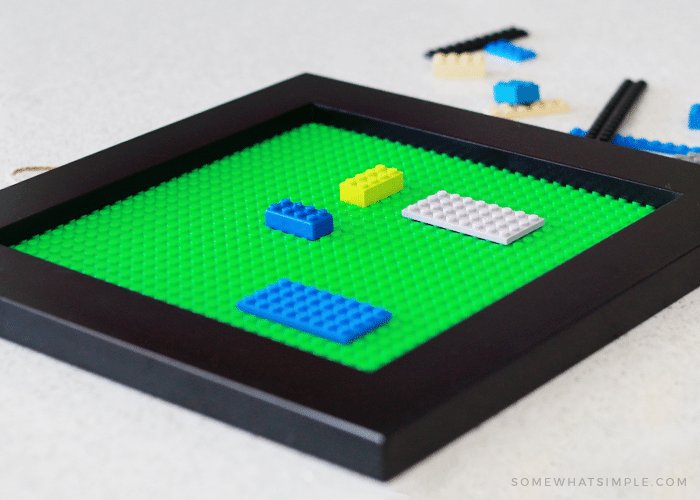 I love that you only really need 2 things to recreate this Lego Tray – a frame and building plate! And since it's in a frame, it can be hung on the wall, and it looks like it's supposed to be there! a fun addition to any play or kid's room!
One of my good friends, just celebrated her son's 3rd birthday. He's a big Lego fan, so I thought this cute and clever Lego Tray would be the perfect birthday gift.
More Fun Lego Ideas
Happy Lego Tray building!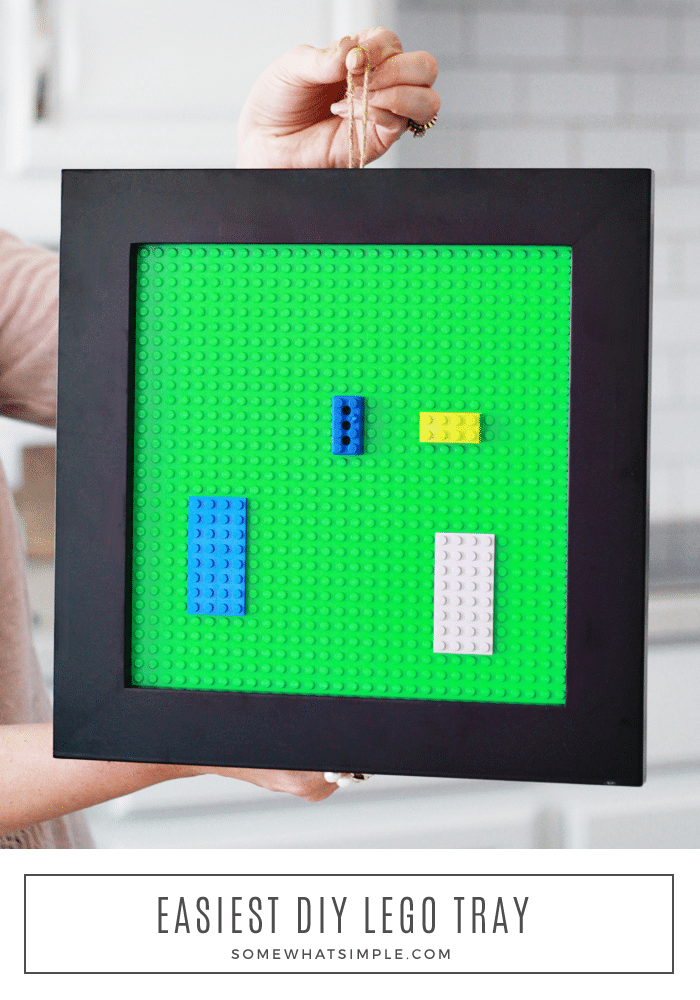 ABOUT THE AUTHOR: Jen Woodhouse is an Army wife and homeschooling mother of two. The House of Wood is Jen's creative outlet for all things DIY and design, a place where she documents her adventures in designing and building furniture and tackling home renovation projects.
This post originally published in 2015, but was updated in 2018 with a new tutorial and images.
SaveSave
SaveSave
SaveSave
SaveSave