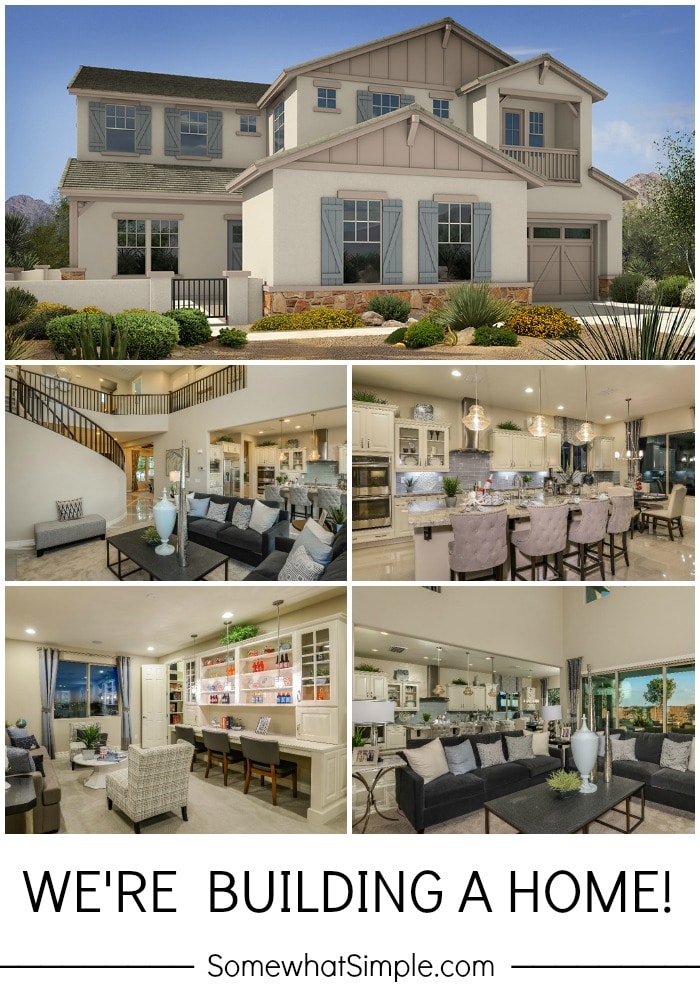 This post is in partnership with Taylor Morrison.
It's time to let the cat out of the bag!
My husband and I signed papers to start building a home for our family!
Just over a year ago, I finally convinced my husband it was time for us to start building a home. We searched all over the East Valley in Arizona and visited a bazillion new home communities. Anxious to move but by no means in any rush, we were able to be selective, and we were willing to wait for the perfect home.
Earlier this spring I visited a new community, built by Taylor Morrison, in an area that I love. Having visited other Taylor Morrison communities, I was no stranger to the functional floor plans, beautiful designs and family-friendly communities that Taylor Morrison creates.
This community really is one of the prettiest communities I've seen since moving from California. Unlike most neighborhoods in Arizona that have dessert landscape (read "brown dirt and rock lawns") the streets here are lined with trees and white fences, there is grass in every yard, the homes are colorful… it is a suburban oasis in the desert!
Taylor Morrison is building an entirely new series of homes in this neighborhood, with 1 floor plan in particular that stole my heart. This home is going to be perfect for our family!
Get ready for picture overload and some serious design inspiration! Here is a peek at the interior of the model home: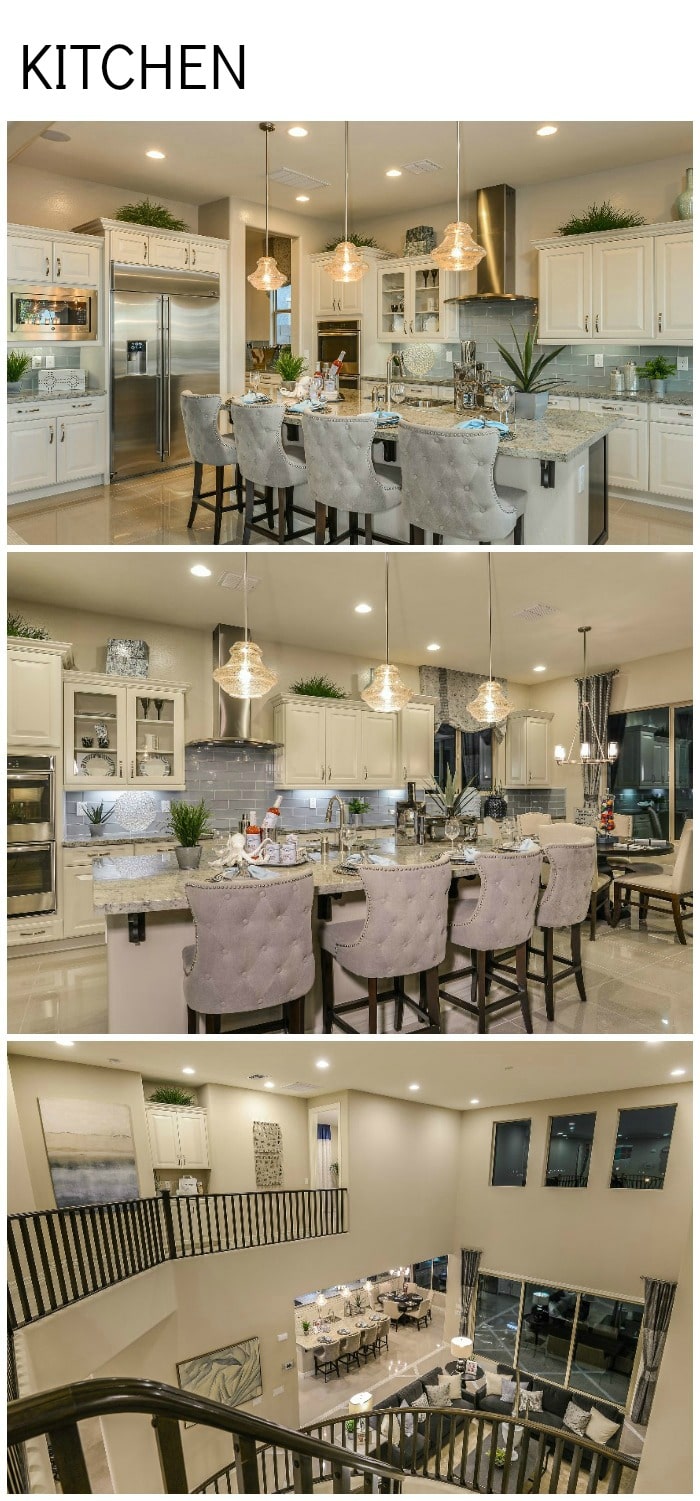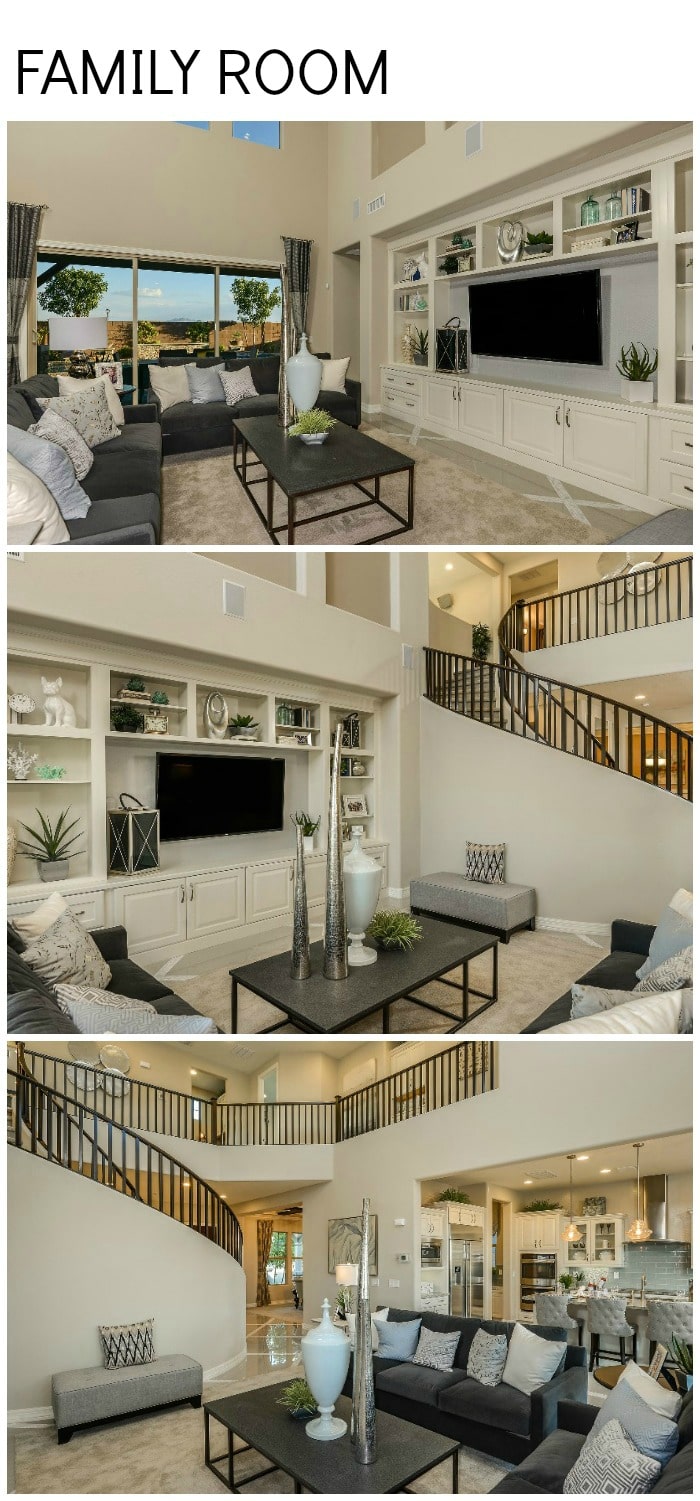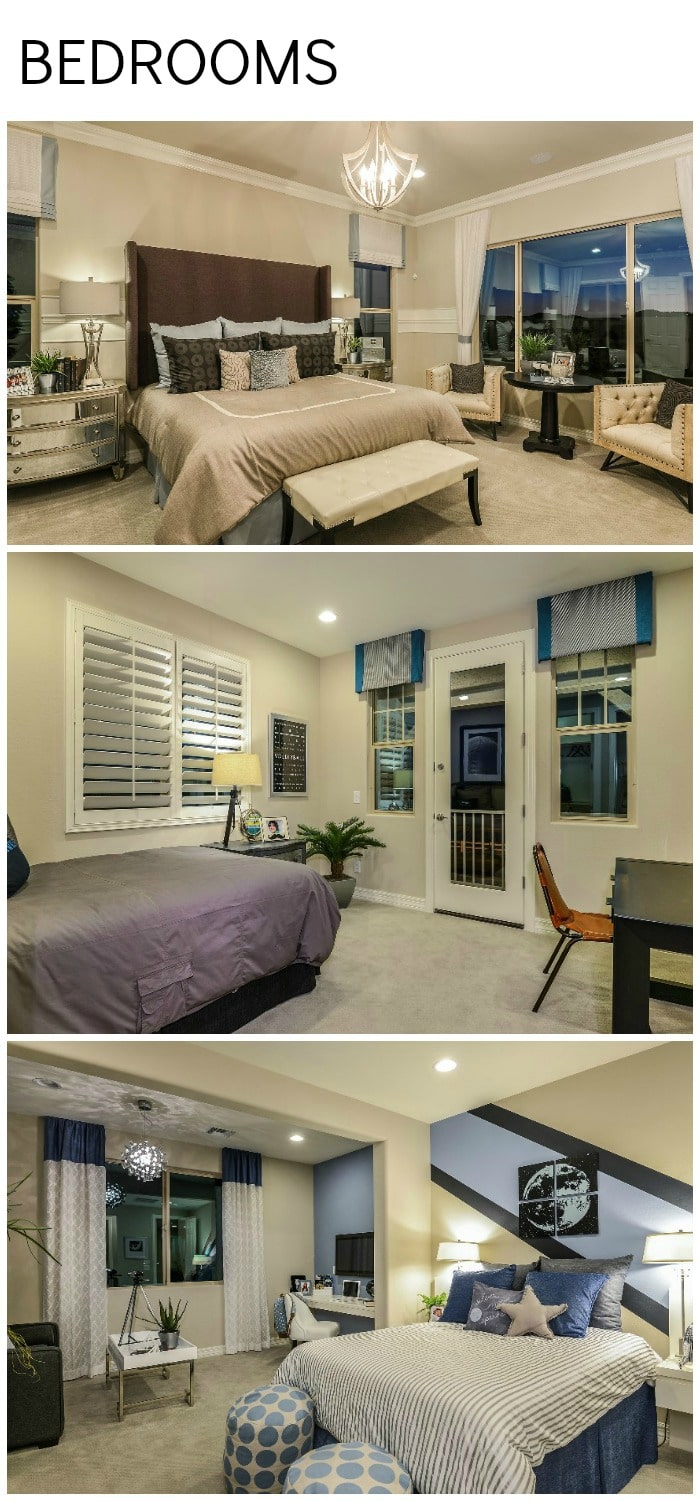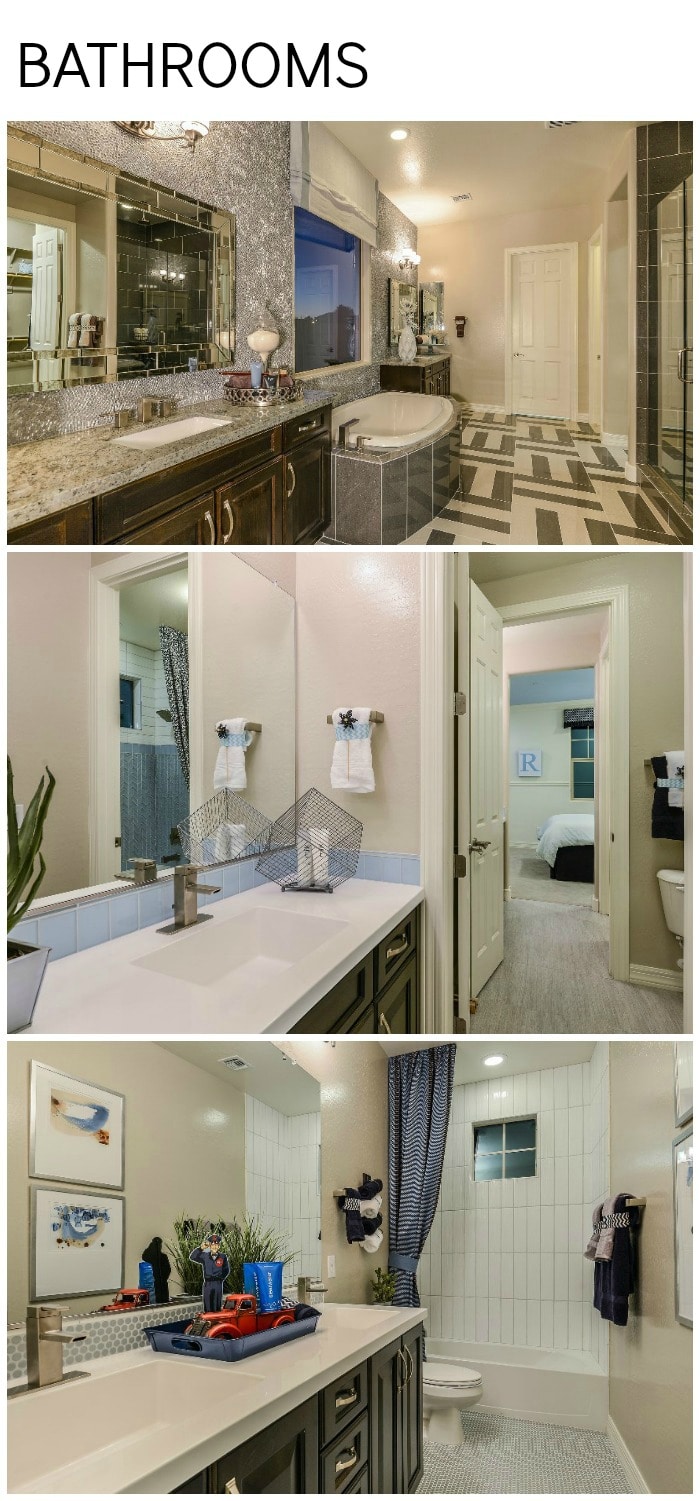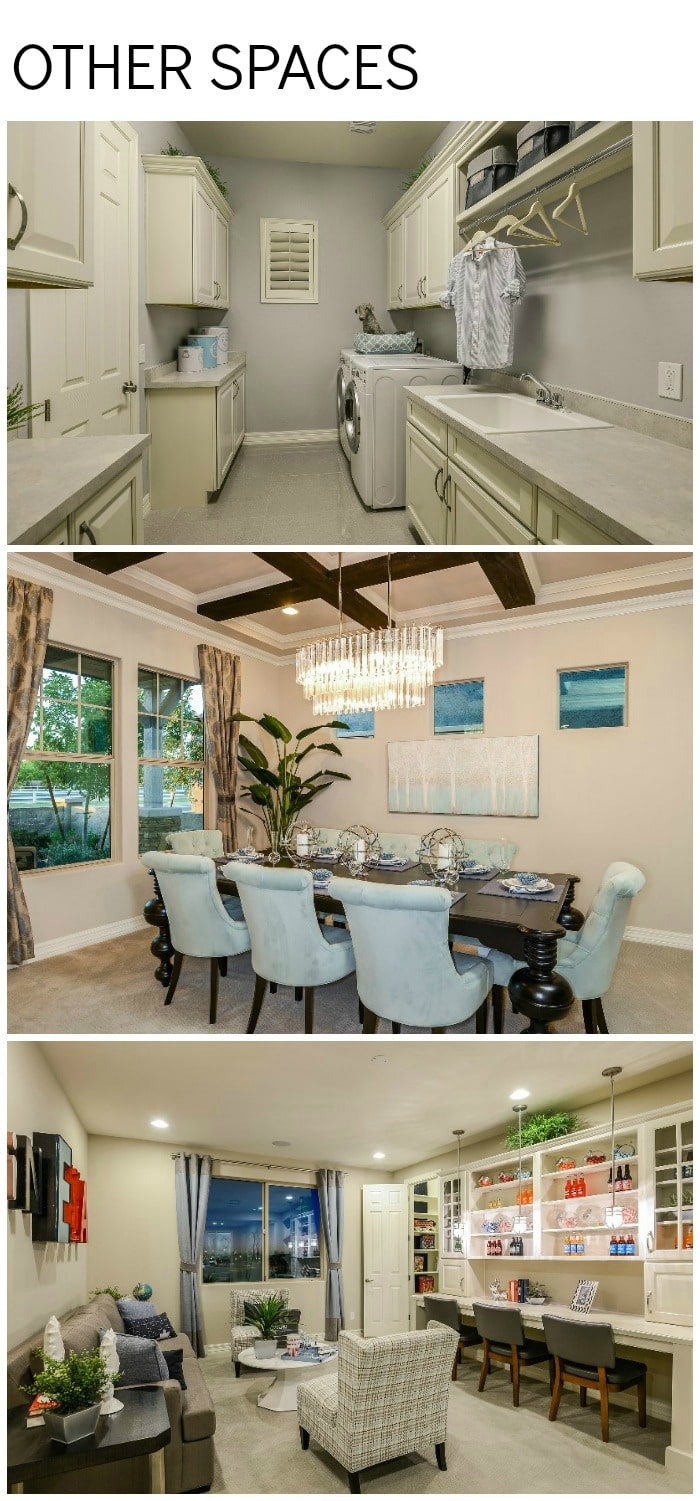 (I am so in love with this home!)
The versatile floor plan is perfect for our family. I always go back and forth on how I feel about kids sharing a room vs. having their own. With this home, there are enough rooms for them to have their own, OR the rooms are big enough to share.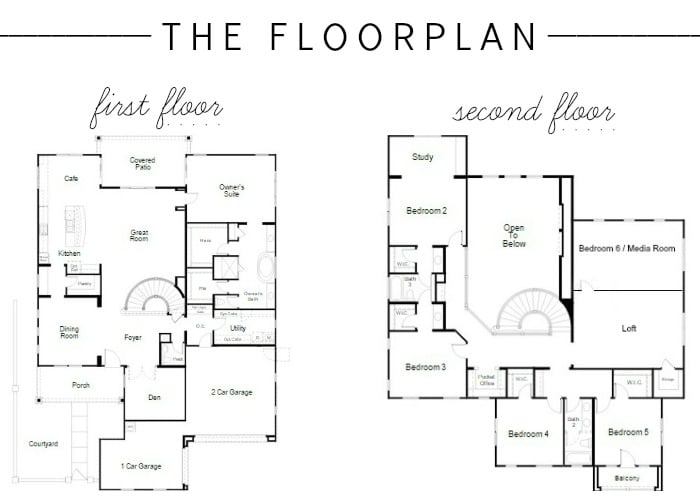 Other things that excite me about this home-
I will actually have my own space in this house to set up a studio/office/craft space (yay!)
The entry is super pretty- tall ceilings, rounded stair case… I've wanted something like this for a long time!
3 car split garage- no more dings on my car from bikes and sports equipment!
… I could go on and on!
My husband and I went to Taylor Morrison's design center and picked out all our options and upgrades. This place was amazing! A huge variety of tile, carpet, counters, cupboards, hardware, window coverings and more. It took us nearly 6 hours to decide on everything, and it was fun and exhausting all at the same time. Here is a look at what we chose: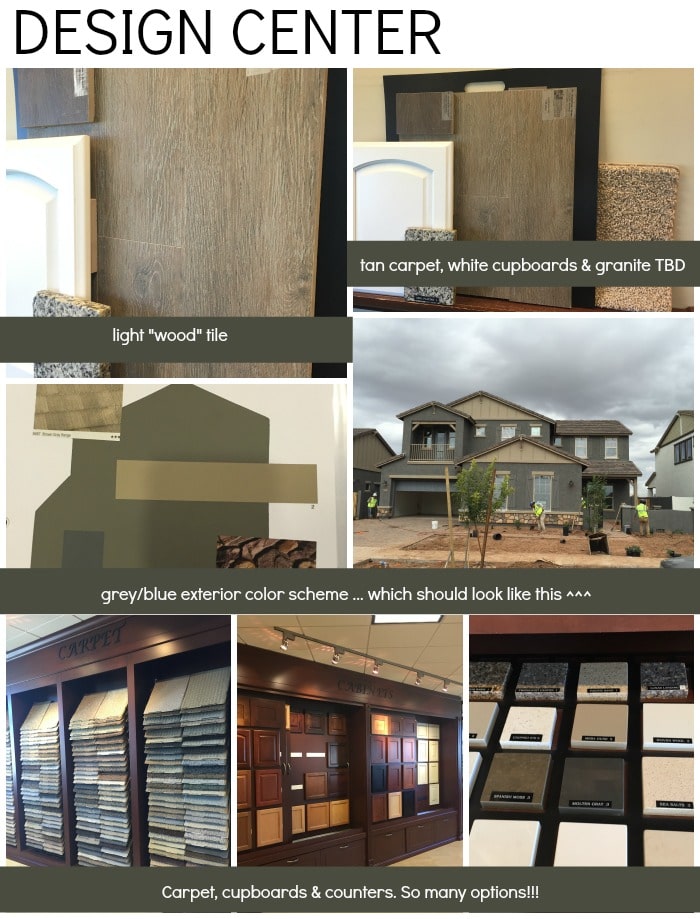 Right now our "home" is just a dirt lot, but construction officially started last week and they are pouring the foundation as I type this!! (Our nice superintendent sends me photos and construction updates every couple of days!)
And on that note, I just have to say how awesome the Taylor Morrison employees are! Tracy and Kurt in the sales office, Stormy and Al and the national marketing and social media teams, Vicki from the design center, James the superintendent… the kindness and enthusiasm of this group is one of the things that immediately set them apart from other builders we looked to work with!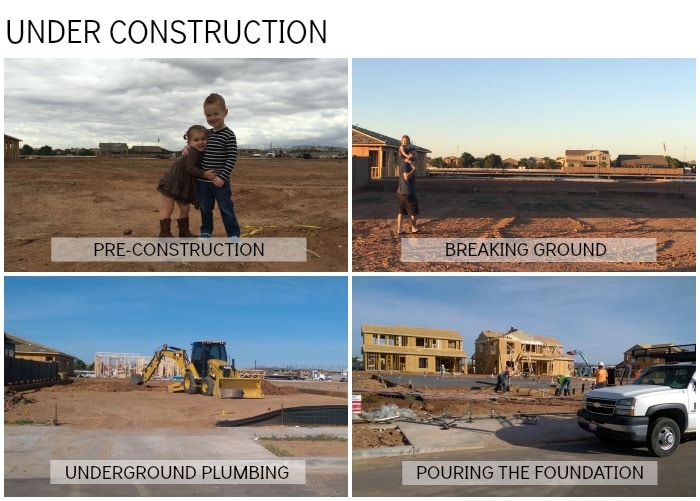 In addition to the nice employees who seem to go above and beyond, we ultimately chose to build with Taylor Morrison because there was a noticeable quality in their homes that we didn't see with some of the other builders. The options that came standard in our home were really nice upgrades that would have cost an arm and leg to upgrade with other builders. Plus, Taylor Morrison builds in prime locations and they offer a huge variety of floor plans so you are sure to find something you love, just like we did!
Visit the Taylor Morrison website and follow them on social media to see where they might be building close to you. (They have communities in several states in the US!)
Website || Facebook || Twitter || Instagram || Pinterest || YouTube
I will be documenting the entire construction process on social media, so be sure to follow along the hashtags #SomewhatSimpleHome and #SSBuildsWithTM. Right now they are estimating a May 2016 completion date — so keep your fingers crossed for us, will ya?!
We couldn't be more thrilled and scared and excited and nervous, but we know this move will be the best thing for our family and we are so happy to start the process!
(We are recruiting our friends and family to be our neighbors- call me so I can sell you on it!! Hahaha!)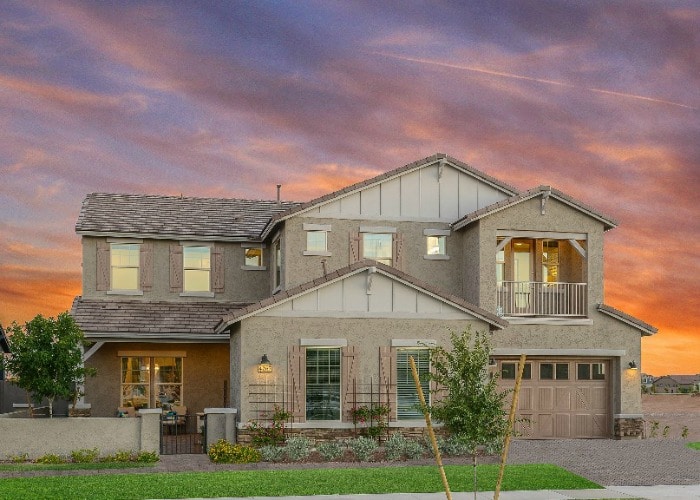 Disclaimer: After I found this floor plan that I love, I reached out to the Taylor Morrison marketing team to see if they'd be interested in partnering with me to document this process of building a home. They'll be posting updates about my home on their blog, and I will be spreading the word about their company and special events on social media and on SomewhatSimple.com. As always, all thoughts and opinions expressed are 100% my own.