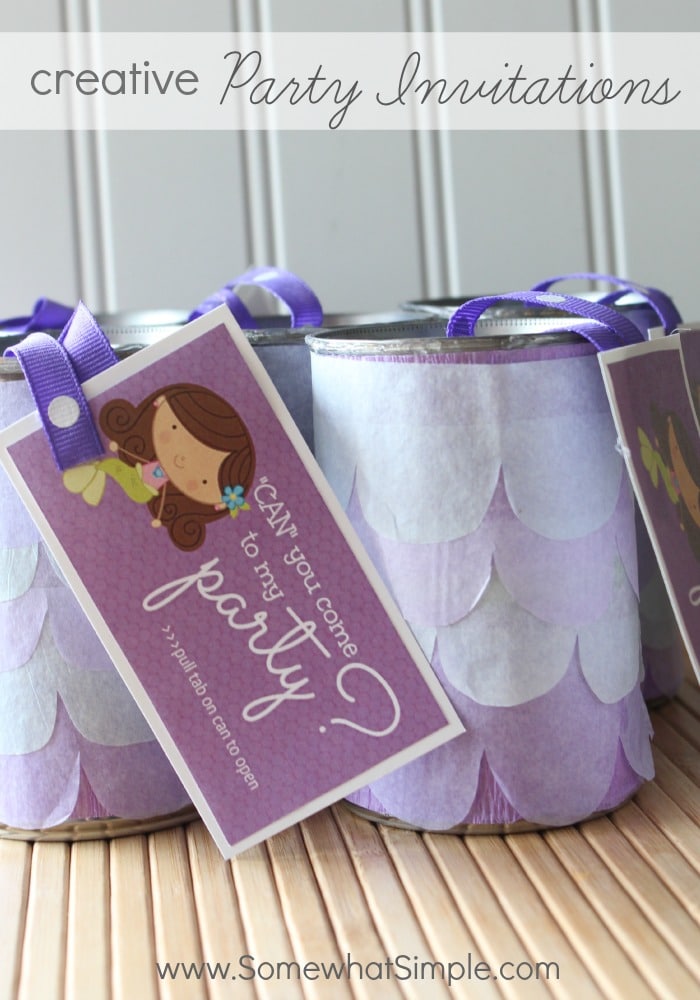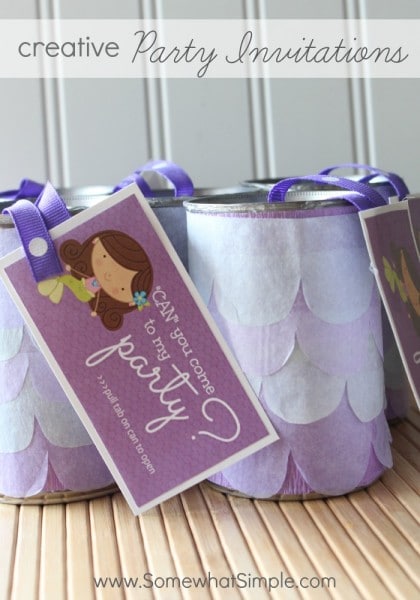 For Leah's birthday party this year, she wanted to make some creative party invitations. We created this idea in 2009 for her 3rd birthday and they are not only adorable, but they are super SIMPLE to make- which is just the way I like it!
Leah chose to have a mermaid theme, so I searched etsy for some mermaid clipart and I made the following invite: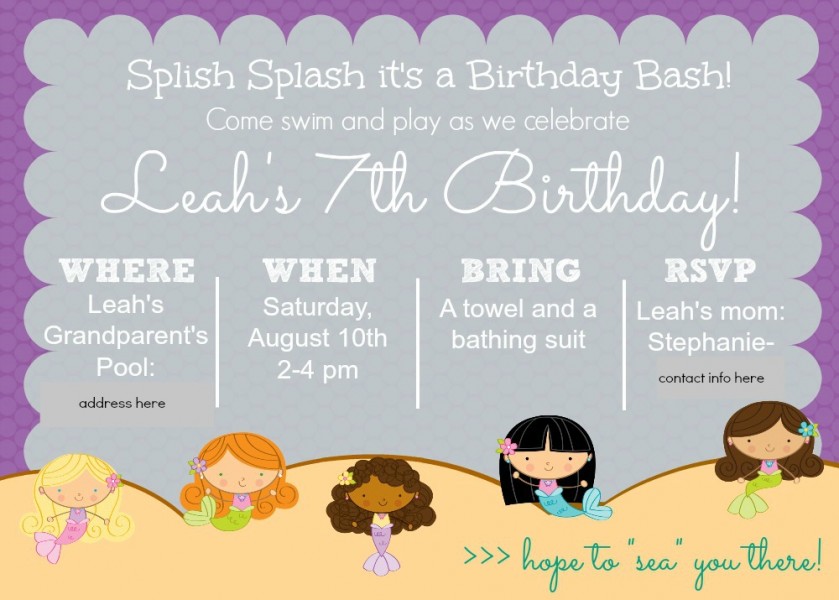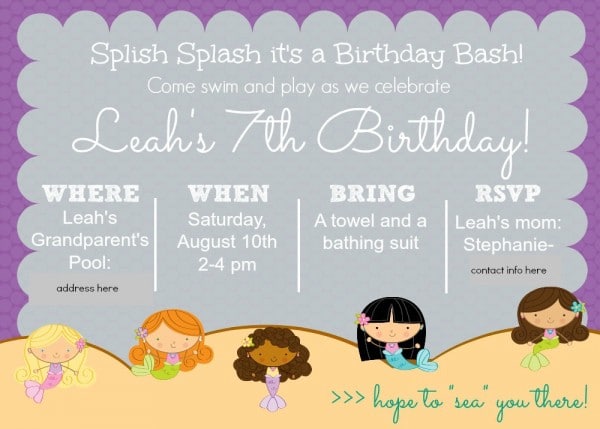 Please feel free to use this image for personal use only: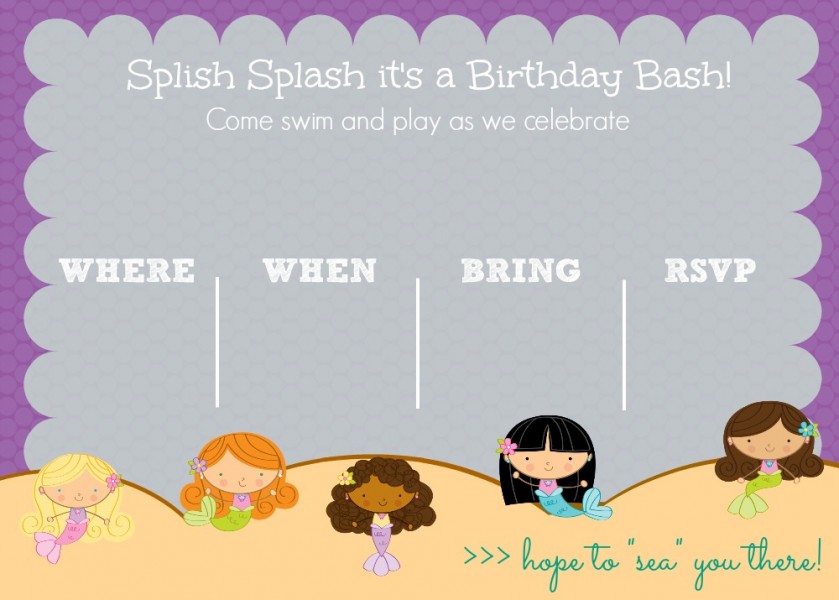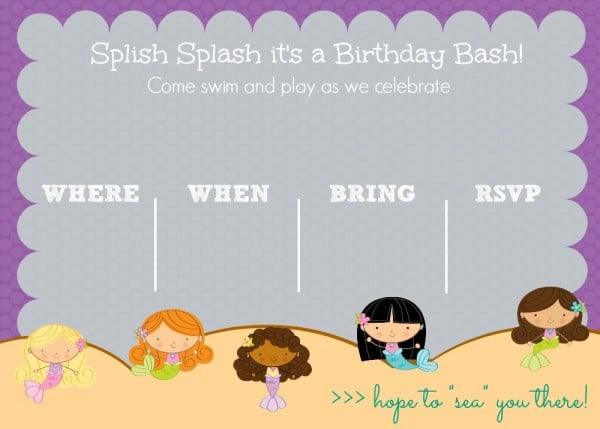 But the creativity didn't stop there! Using the same basic steps found on THIS post, we rolled up these invites, stuffed them inside empty fruit cans and filled them with candy.
(Read THIS post for the full tutorial, but basically you are going to open the cans from the bottom, empty the contents, clean & dry them, then glue them back up keeping the metal "pull tab" intact so your guests can use it to open the can. Super simple!)
To decorate the outside of the cans, I cut some purple and blue tissue paper into scallop strips and glued them in layers, starting at the bottom and working my way up.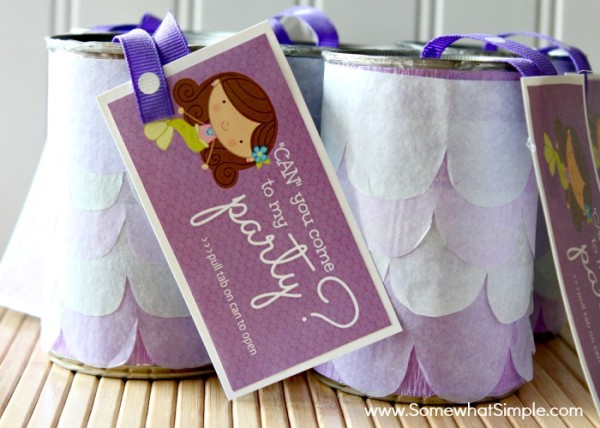 Lastly, I made this tag to go on the outside of the can, telling invitees to pull the tab to get the invitation. I attached it to the can with a loop of ribbon through the pull tab.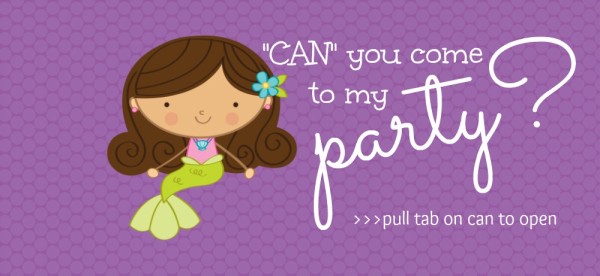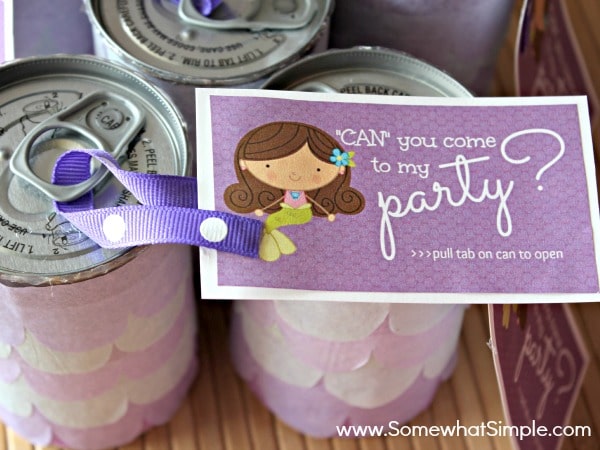 So, what do you think?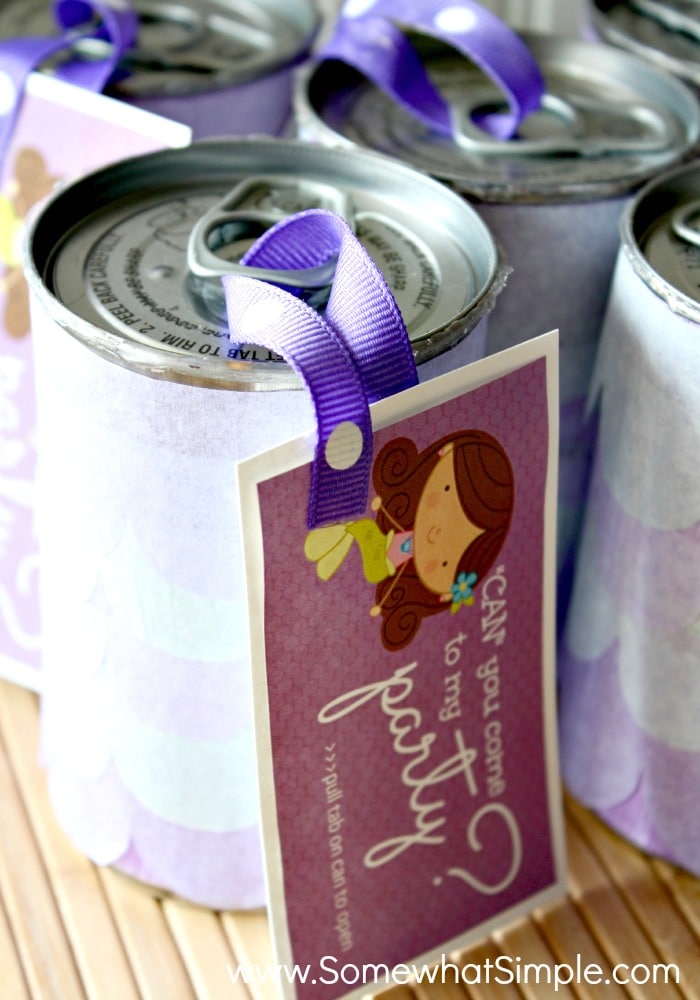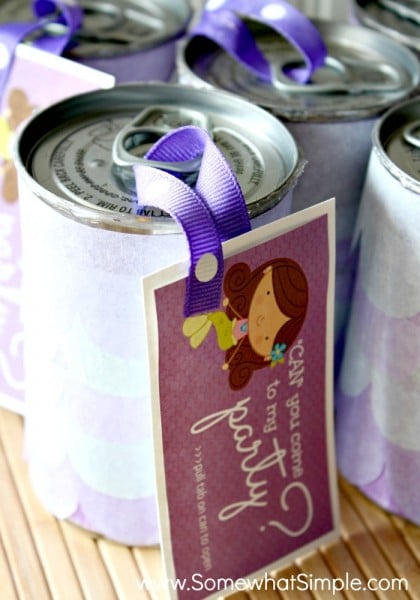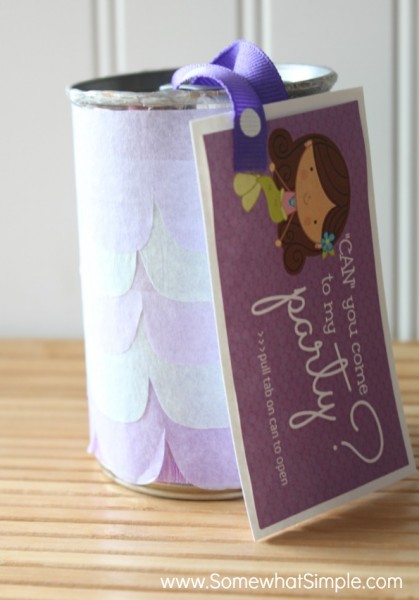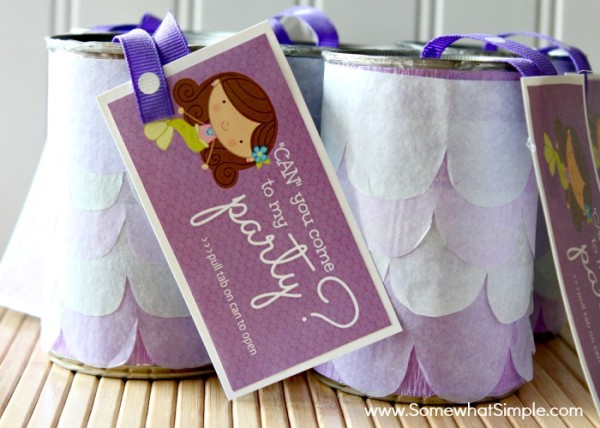 This post originally published in August 2009 but was updated in August 2013