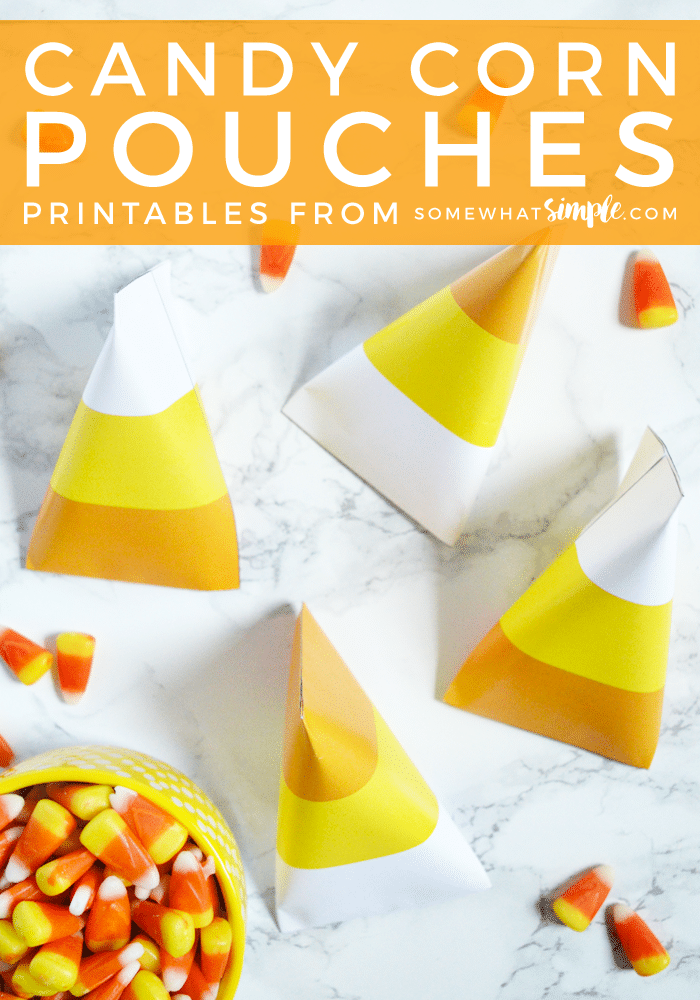 Calling all candy corn lovers! You're going to LOVE these darling Pouch Printables! They make the perfect party favors, quick gift, etc. for the fall season.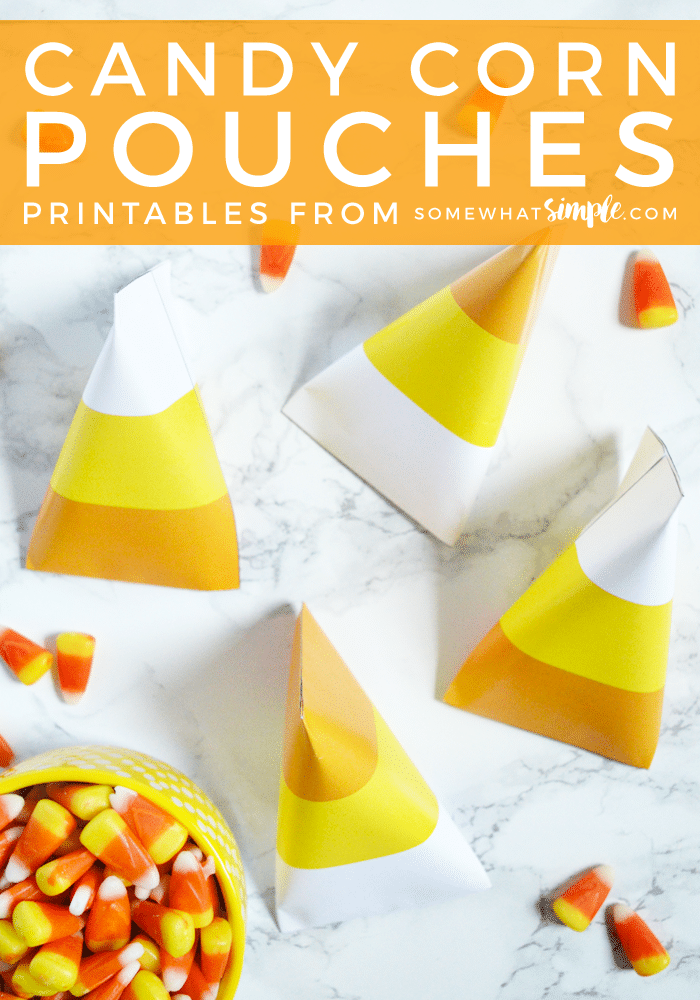 Are you ready for this? Once again, we're bringing you a super simple craft that doesn't break the bank, or take forever to create! And it's perfect for any of the fall holidays coming up. 🙂 Do you need a quick gift for a classroom? Need a few party favors? Just want to send a friend a quick treat or provide a fun afternoon craft for the kids to create? Then these are the perfect solution, and you can totally thank us later! 😉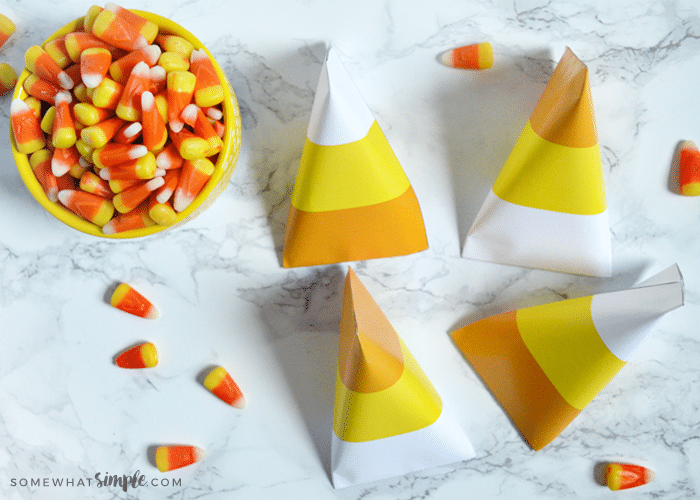 We created these printables with busy moms in mind, and we are excited for you to use them! And did we mention how easy these are to put together? Because seriously, it doesn't get any easier than this!
Here is how to make them –
Candy Corn Pouch Printables
supplies you will need –
free pouch printables (download below)
scissors
glue stick or double sided tape
candy corn candies
step by step directions –
First, you'll need to download and print off your printable. (The link to do this is below.)
Cut out, and fold each "tab" labeled on the printable.
Glue together tab #1 and #2.
Fill the pouch with candy corn, then seal the entire pouch together by glueing down tab #3.
And voila! You're done!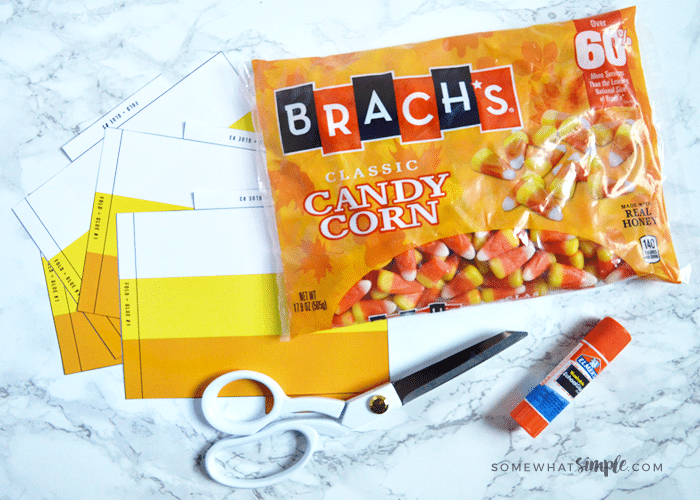 See how easy that was??? Don't you love it???
I absolutely love these. I think they're the perfect fall accessory!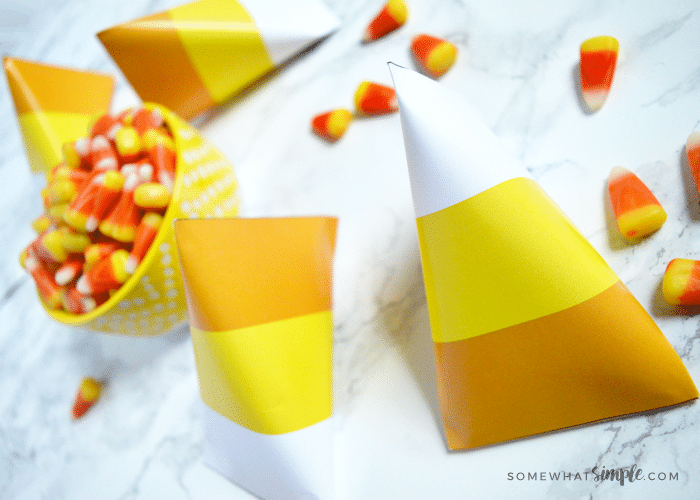 Aren't they so fun???
We KNOW you're ready to make your own!
Who would you give these to? Leave us a comment in the section below.
Happy Fall gifting!
Our readers also enjoyed these posts:

candy corn marshmallows || candy corn rice krispie treats || turkey pops