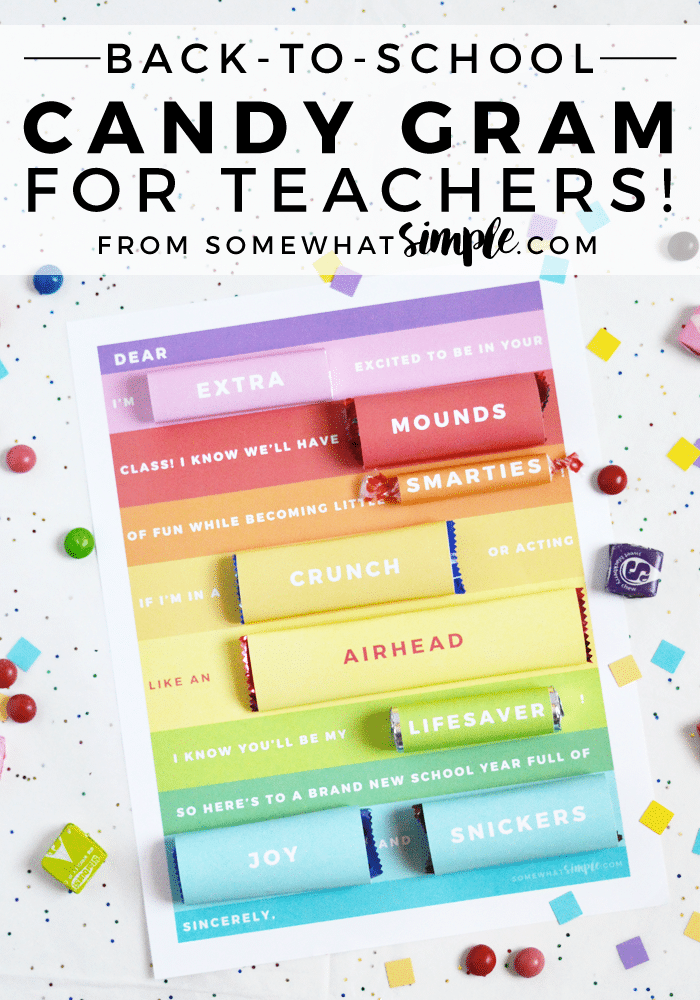 Back-to-school candy grams are a simple way to show your children's teachers they are appreciated before the school year even begins!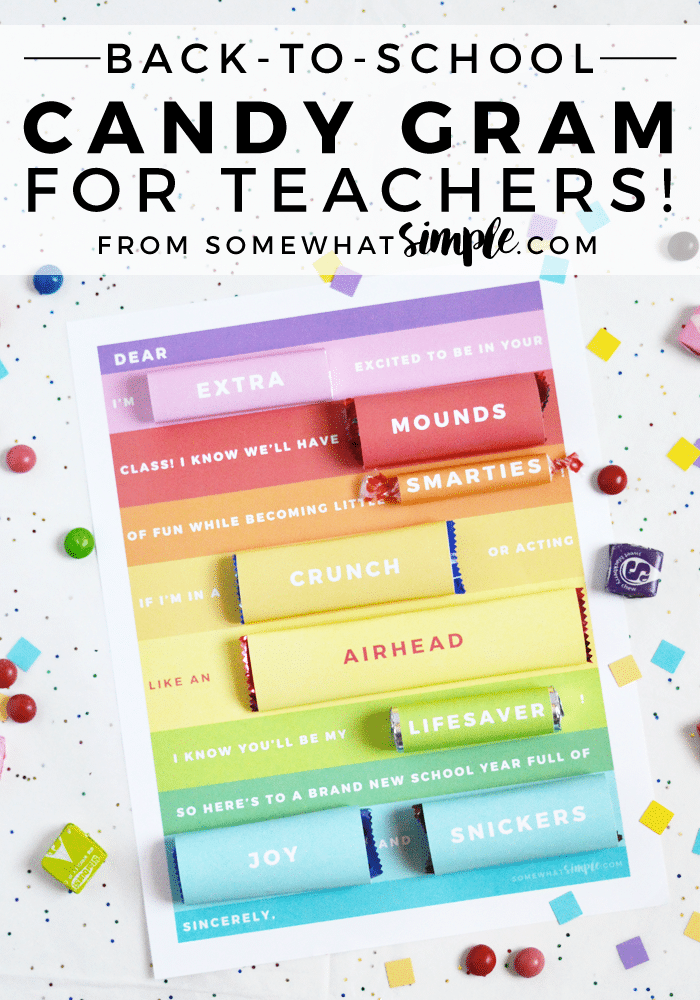 At Somewhat Simple, we ADORE teachers! Some of us have even been teachers, so we always like to make sure we're coming up with creative ideas to let teachers know how special they are! So with the inspiration from The House That Lars Built's Giant Candygram (seriously, check out how amazing it is!), we decided to create a smaller version of our own for teachers!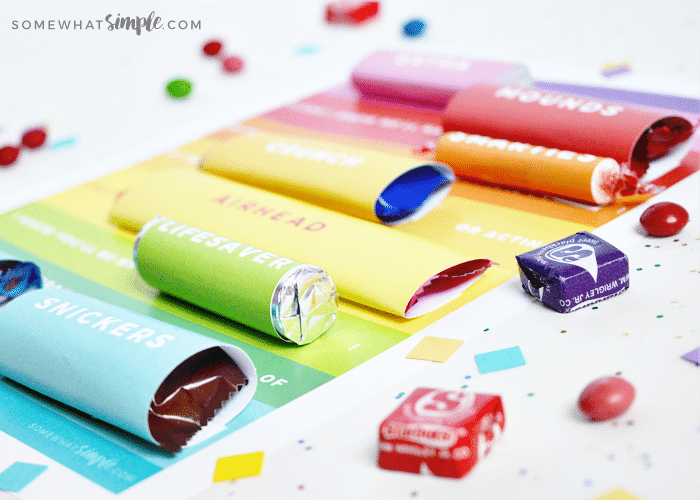 back-to-school candy grams
supplies
Candygram Kit (download here)
candy: sm pack of Extra gum, Fun size (NOT mini) Mounds, Almond Joy, Snickers, and Crunch candy bars, Smarties, Lifesavers, and an Airhead.
scissors or paper cutter
tape
pen or pencil
directions
First, print off our back to school candy gram kit. (I printed mine off at a local print shop on regular paper, than mounted it on card stock for more stability.)
Cut out the wrappers, and wrap around coordinating candy, and secure with tape.
Using regular or double-sided tape, secure the candy to it's matching spot.
Fill out with teacher's and child's name, and voila!
Last, but not least, make a teacher's day!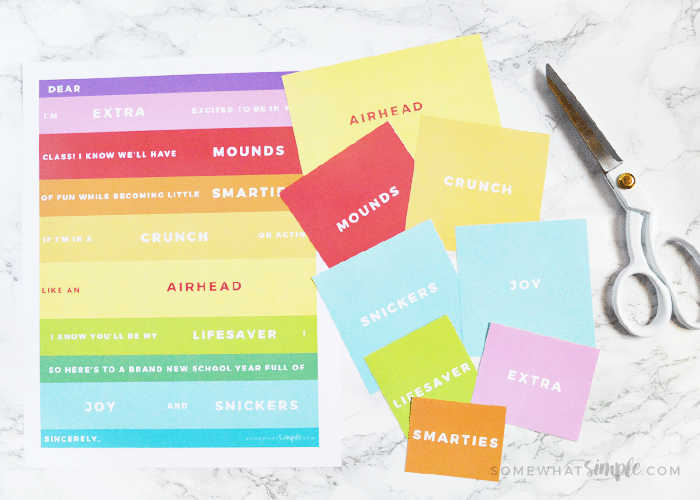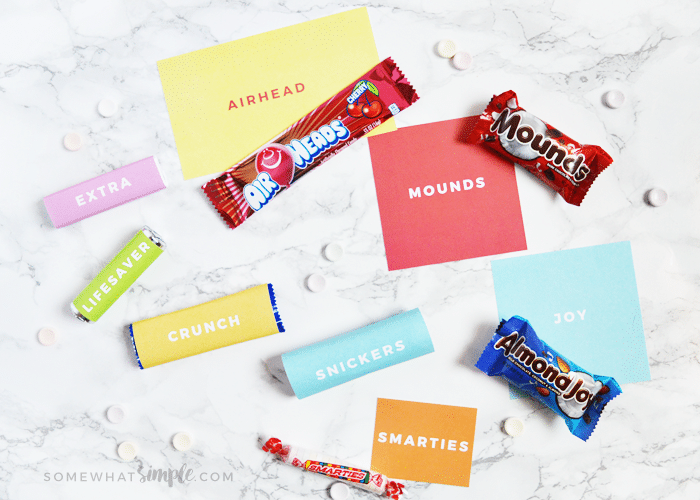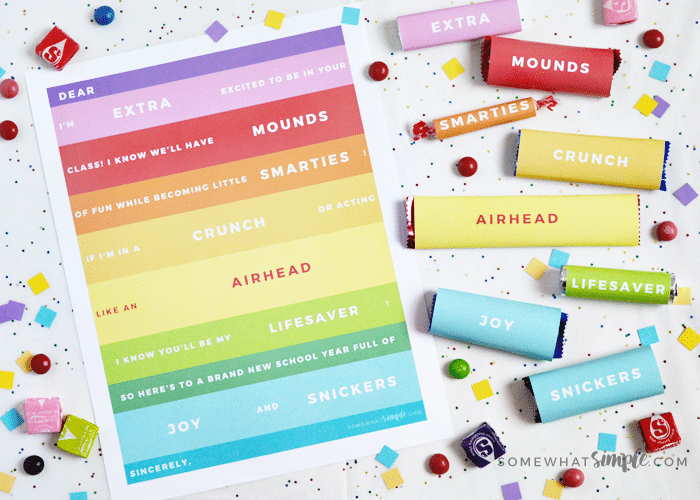 I had a hard time finding the small pack of Extra gum, so I just bought a large one, and wrapped up 5 individual sticks. They have Extra printed on the foil wrappers, so if you have to do the same, you're covered!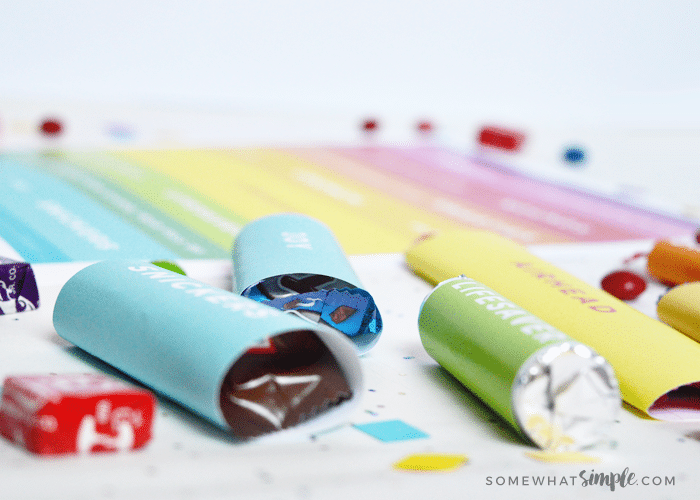 I love how colorful this turned out – it will definitely brighten a teacher's day!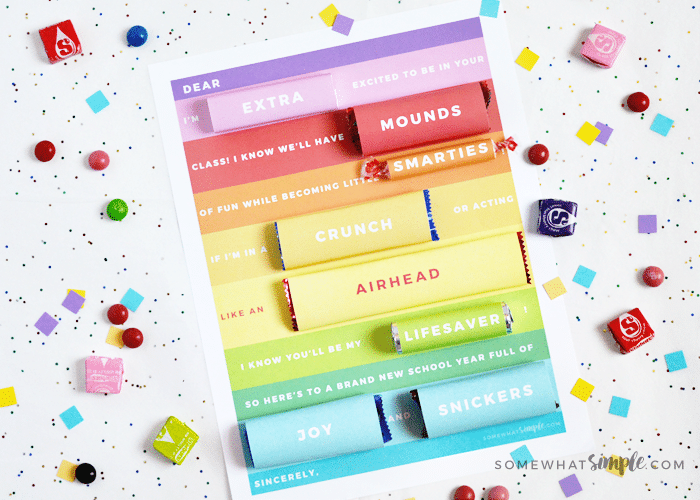 Have a teacher or two who would love to receive one of these?
Our readers also enjoyed these posts:

First + Last Day of Kindergarten Interviews // Gift Card Holder Teacher Gift // Teacher Support + Maintenance kit
This post originally published in 2011, but was overhauled + updated in 2017.