Take your baking skills up a level with this caramel chocolate chip cookie recipe. Your taste buds will thank you.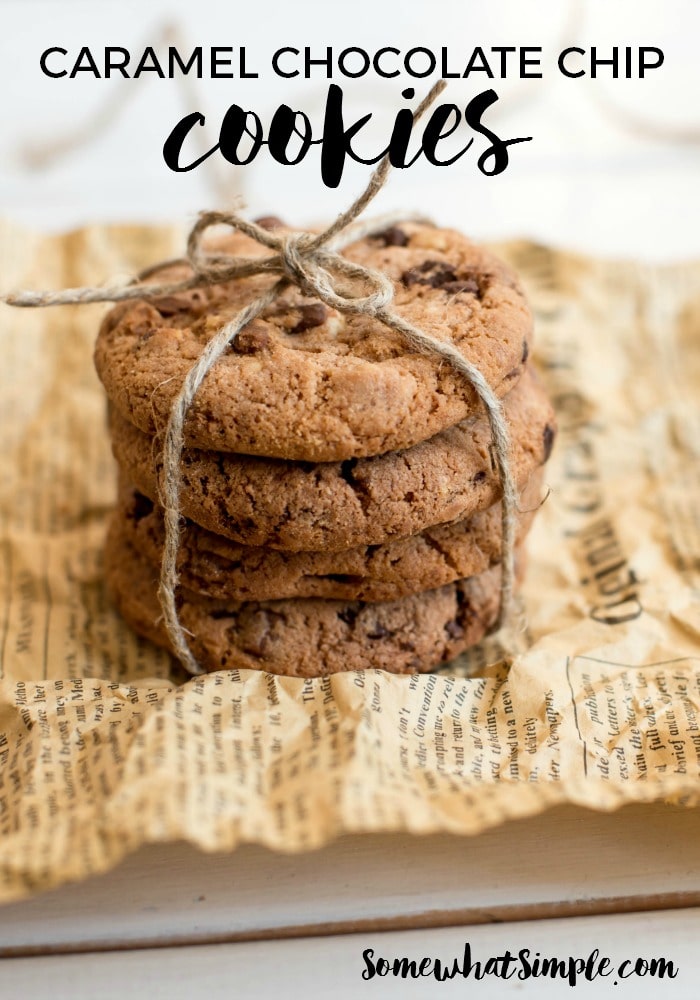 When it comes to my favorite desserts, homemade chocolate chip cookies are hard to beat and are always the must-eat treat.  (Add a scoop of vanilla ice cream to the top of a warm cookie and I'm in heaven!)
This caramel chocolate chip cookie recipe is made with caramel candies, chocolate morsels and chopped cashews – do I need to say anything more?! With this easy recipe, you will have soft and chewy homemade cookies your friends and family are sure to LOVE! Let's get started!
 Caramel Chocolate Chip Cookie Recipe
INGREDIENTS: 
non-stick baking spray
1 cup butter (1 cup = 2 sticks)
1 cup firmly packed brown sugar
1/2 cup granulated sugar
2 eggs
2 teaspoons vanilla extract
2-1/4 cups all-purpose flour
1 teaspoon baking powder
1/2 teaspoon baking soda
1/4 teaspoon salt
3 oz (approx) candy caramels, chopped
1 cup semisweet chocolate chips
1 cup coarsely chopped cashews
DIRECTIONS: 
Preheat oven to 350°F.
Spray baking sheets with cooking spray.
Mix the butter and sugars in a large bowl until creamy.
Add eggs and vanilla; beat well until completely combined. Gradually add combined flour, baking powder, baking soda and salt; beat well until incorporated.
Gently stir in caramel candies, chocolate morsels and cashews until combined.
Drop dough by heaping tablespoonfuls onto previously prepared baking sheets, spacing them 2 inches apart.
Bake at 350°F for 12 minutes or until golden brown.
Allow to cool the cookies for 2 minutes on the baking sheets then transfer them to a wire racks to cool completely
ENJOY!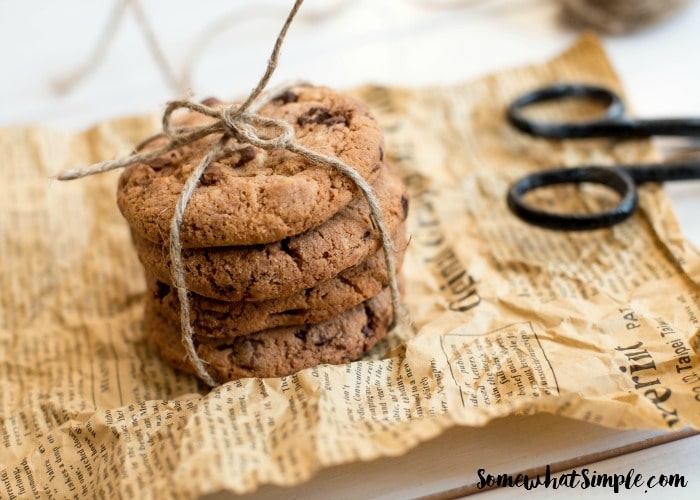 About the Author: This is a guest post by Lynn L. on behalf of PAM. Lynn has a passion for good food, cooking ideas and creativity. She also enjoys cooking, hanging out with friends, and losing her mind to music. Contact Lynn via email if you have questions or comments: Lynn(dot)Lee(at)riseinteractive(dot)com
This post originally published on Somewhat Simple in April 2014