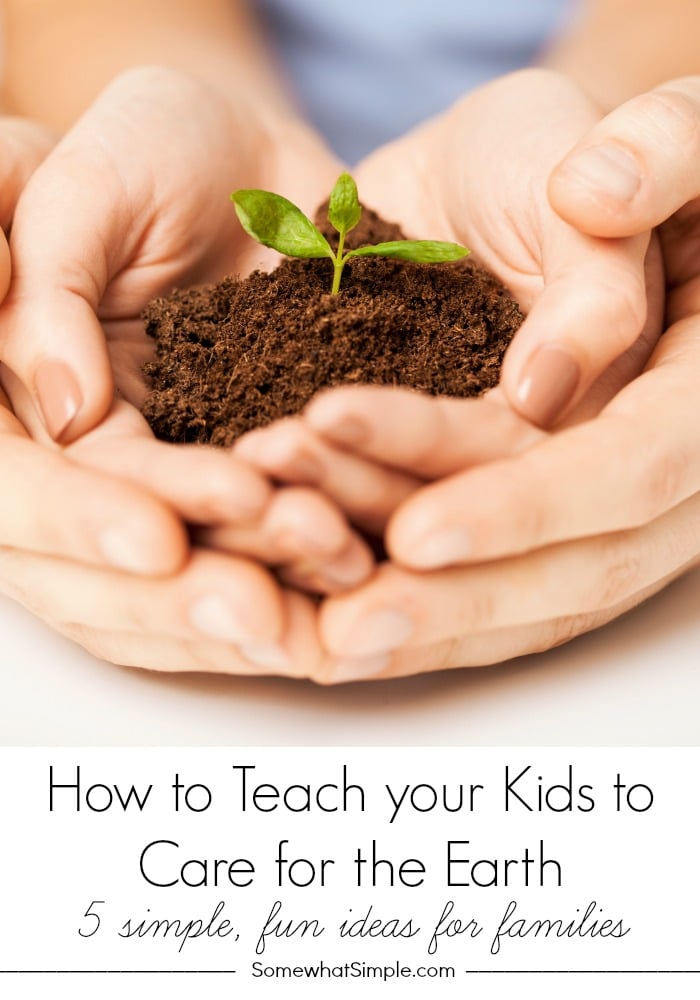 The best way to ensure we create a sustainable environment for our children is to involve them in the process! Here are 5 ways to teach your kids to care for the Earth and involve them in the caring of nature:
Grow A Vegetable Patch: One of the easiest ways to ensure that you give back to nature is by increasing the green cover. You can start with a vegetable patch in your back yard. It's not much, but it is a start. You will also, in effect, be eating healthier too!
Teach Your Kids To Recycle: It is of crucial importance that we recycle and reuse. Sort your trash, collect cans, recycle paper etc. Also, get your kids used to the practice of recycling toys and other things they no longer use. Make recycling fun, or they are likely to react to it as they do for a chore, and you will be met with disdain. To avoid that, set rewards every week for recycling.
Foster Animals: Pets can be a great addition to your family and a great friend to your kid. If you do not want to own a pet, you can foster animals. When you do, ask your child to be on pet duty. It will not only allow him to have a playmate but also make him more responsible. Your little one will learn to care for someone besides himself. If he does a good job, reward him.
Teach Your Kids Charity: We know charity begins at home. Encourage your little one to set aside toys he does not play with anymore. Ask him also to set aside clothes he has grown out of, as well as those he does not wear anymore. Then, speak to charitable organizations and donate the clothes and toys. Make sure you take your kid along when you go to donate the clothes. Let him know where the things go and for what purpose. Once he learns that his things help clothe another person like himself except less fortunate, it will be easier for him to give more willingly. He will develop a positive perspective towards charity and hopefully practice it diligently.
Green Theme Day: Set aside a day of the week as the 'Green Day'. Try to use less energy/electricity in your home by limiting TV time. Take quick showers and focus on the importance of conserving water. Brainstorm ideas with the family to get everyone involved!
Teaching our kids about our environment and its importance is a lesson that we cannot skip. For a better and more sustainable environment, we need to raise compassionate and eco-friendly young people.
ABOUT THE AUTHOR: Aradhana is from India. She is a veteran writer on topics concerning parenting, child nutrition, wellness, health and lifestyle. As a regular contributor to popular sites like Huffington Post, Natural news, Elephant journal, Thehealthsite, Naturally Savvy, Curejoy and MomJunction.com, Aradhana writes to inspire and motivate people to adopt healthy habits and live a stress-free lifestyle. Contact: aradhanapandey987 (at) gmail (dot)com.