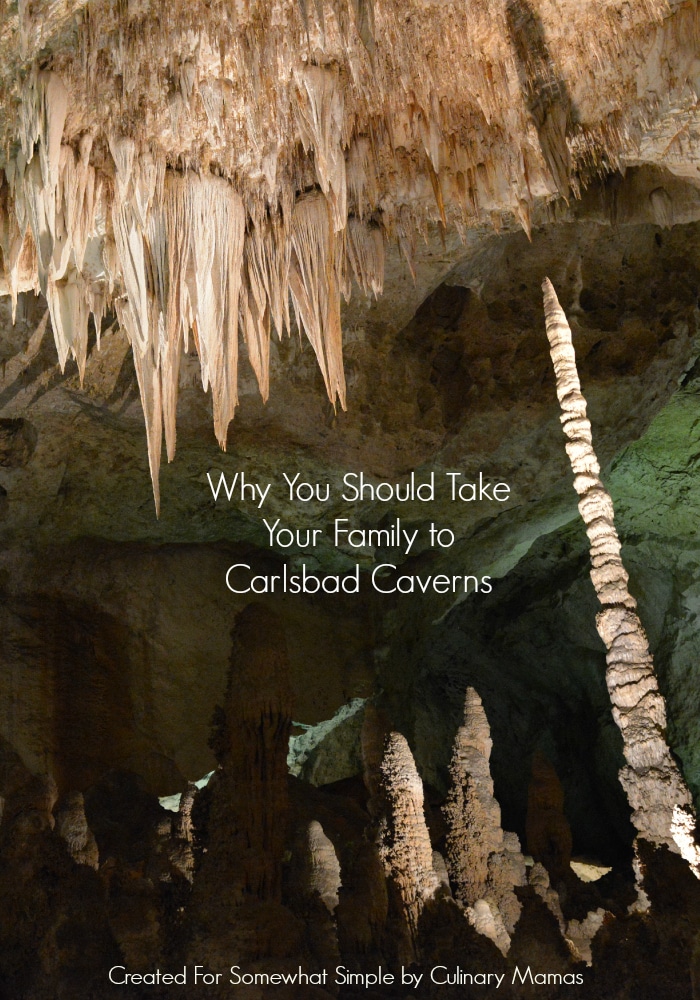 At some point as a kid you heard about Carlsbad Caverns and you were in awe of the limestone structures and curious about the hundreds of thousands of bats flying out into the summer evening sky. You probably asked an adult about visiting and the well intentioned adult said something like, "Yes, that would be amazing, but it's really far."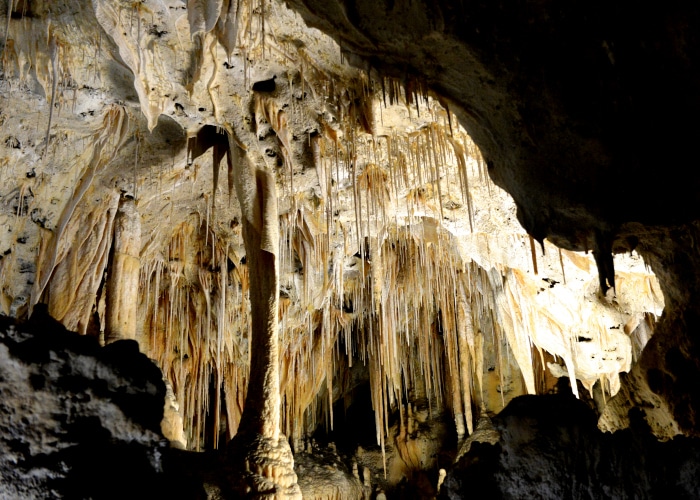 Because, it is. It is 895 miles from Salt Lake City, 626 miles from Denver and 581 miles from Phoenix. It's a haul and I understand why so many adults turn down the opportunity to visit when it takes so much planning and so many Disney movies to get there.
It wouldn't have been on our to-do list either except that Grandma and Grandpa are serving a mission for our church in El Paso and we visited for spring break and needed a day trip or two to keep us busy. It was a three hour car ride each way for us from El Paso, but I am so glad we made the trip.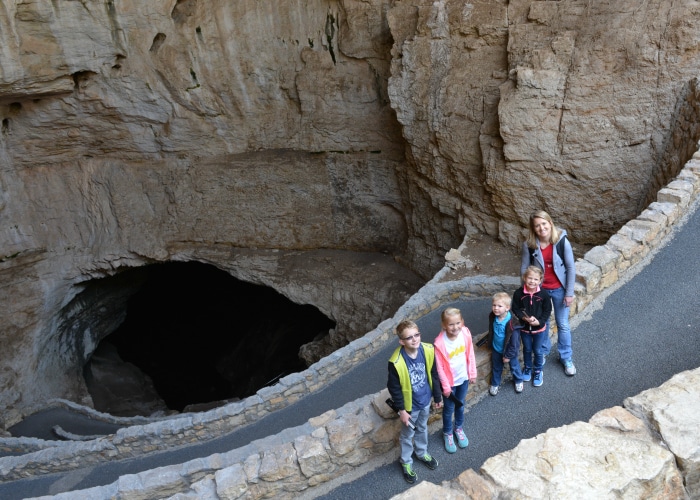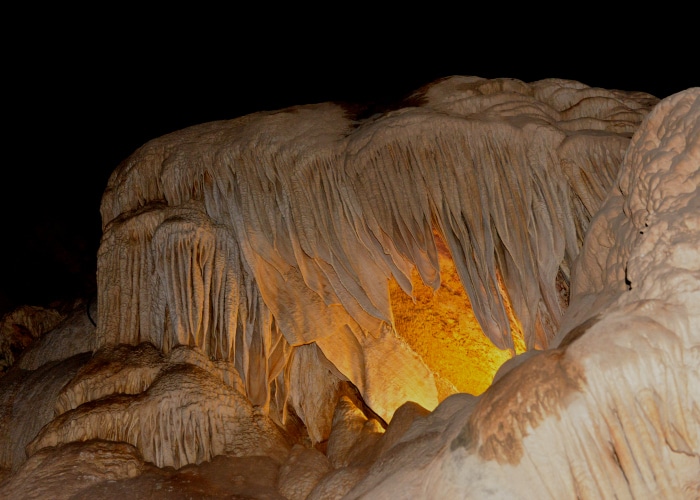 My kids loved this place. It holds all the wonder a great National Park should hold. We spent the extra $5 per person for the audio guide and since I am an experienced parent I decided to not be cheap and rented one for each of my kids to avoid fighting on the trail. My kids listened and ran ahead just like you are warned not to and would yell back facts to us slower old folks like, "Did you know Jim White as only 16 when he found this place?" or "Did you hear that there is bat poop in one of the rooms 40 feet deep?" They were getting exercise, igniting their curiosity, and wondering in awe at the world around them. It was as educating and uplifting as life can get.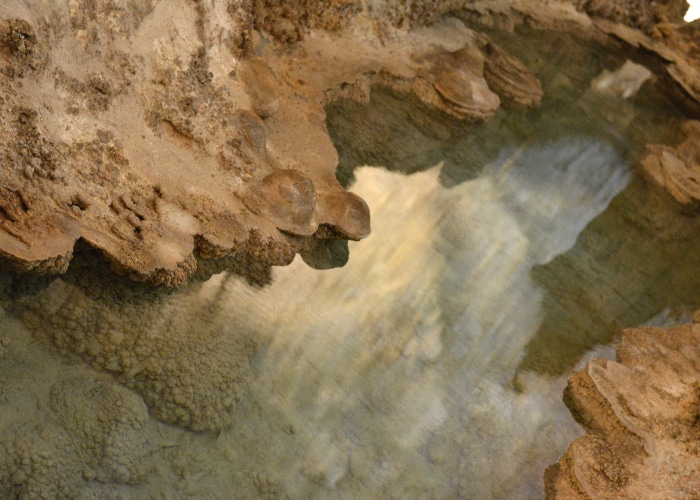 We didn't even see the bats fly out of the cave because we were too early in the season and we still thought it was one of the most worthwhile and interesting trips to a National Park we have experienced. It doesn't have the beauty of Yosemite or the animal diversity of Yellowstone, but it's worth making the weekend trip, because it's other-worldly. You get to explore, be awed and in shock around every corner.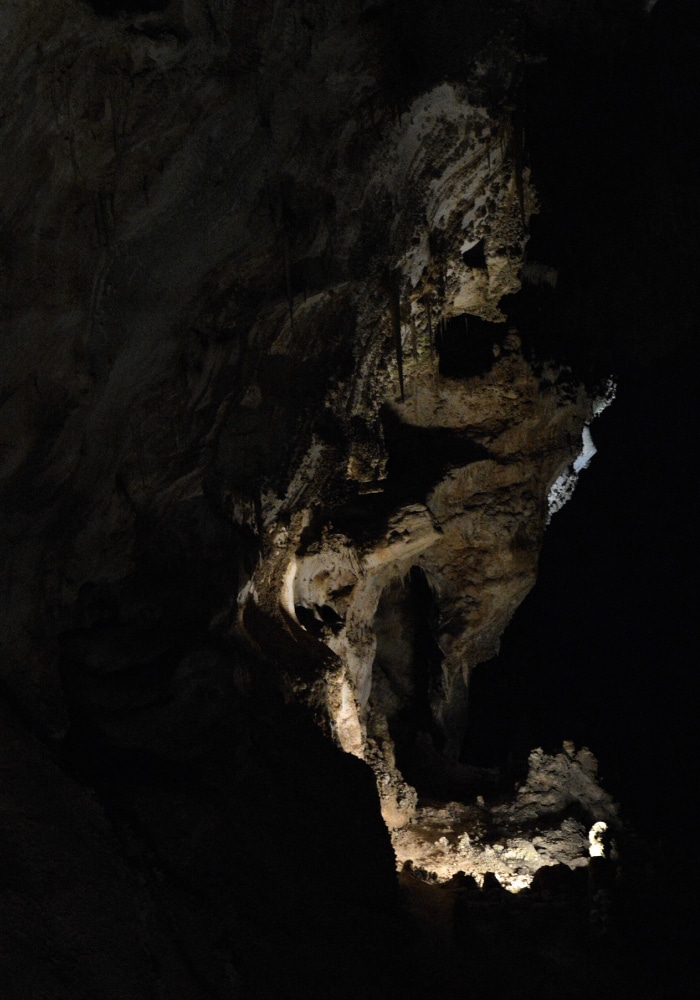 I wish we could have stayed longer and explored more. That's my only advice. Try to make it a two-day ordeal so that you can do all the self guided tours, see the bats and go on a ranger tour with the family.
If you make the trip to Carlsbad Caverns, try to add the New Mexico state park Hueco Tanks and White Sands National Monument on your list of things to do while in the state. We hiked to petroglyphs and saw a snake at Hueco Tanks and White Sands will remind you of a beach straight from heaven. Both worthwhile and entertaining adventures, especially with kids in the 3-12 year old range. This is going to require some driving, so pick out some books on tape from your local library and get some movies in the DVD player and make the drive.
Hueco Tanks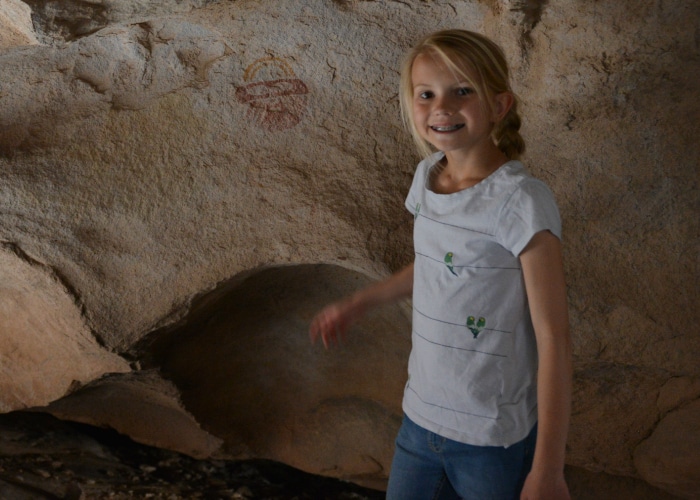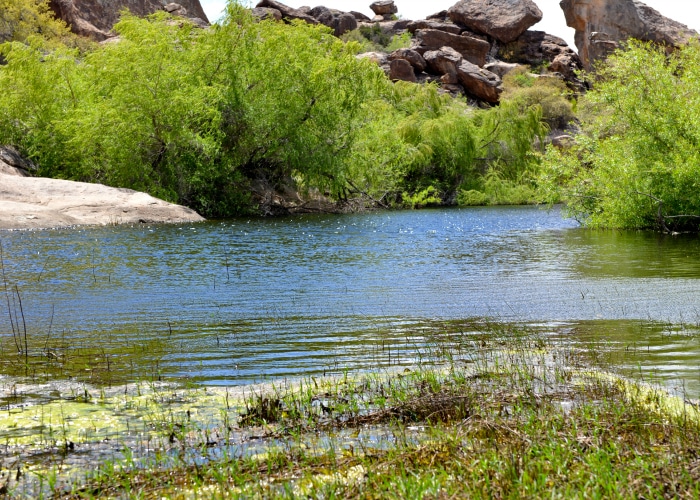 White Sands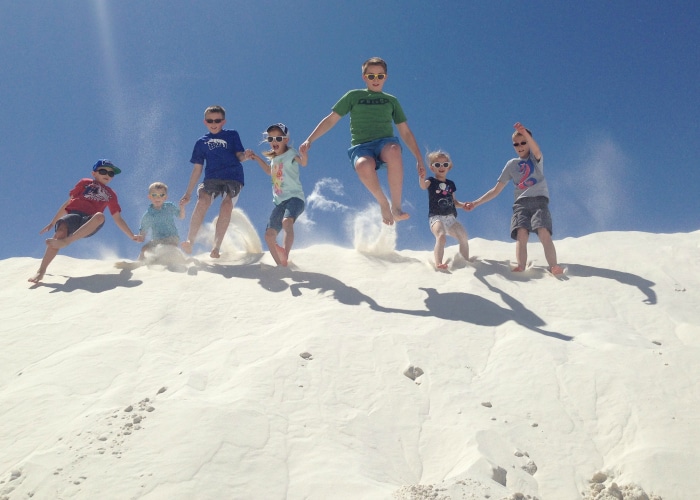 Happy travels!