I've been thinking a lot about how to dress up my home from the outside. I would love to do a complete landscaping overhaul, but we definitely do not have the budget for that, so I decided to create a simple addition that is easy to create as well as easy on the wallet- a ceiling medallion wreath.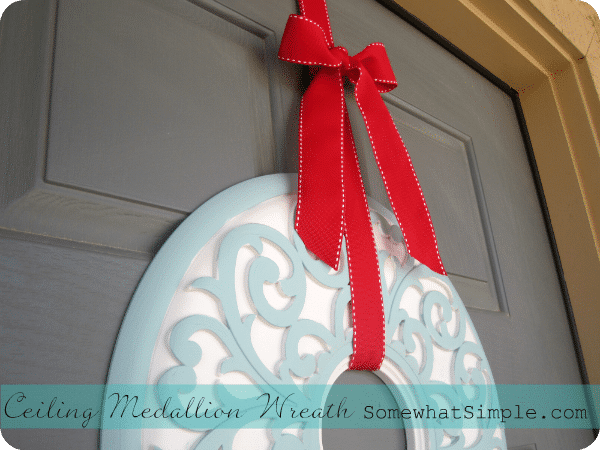 Do you like my new wreath?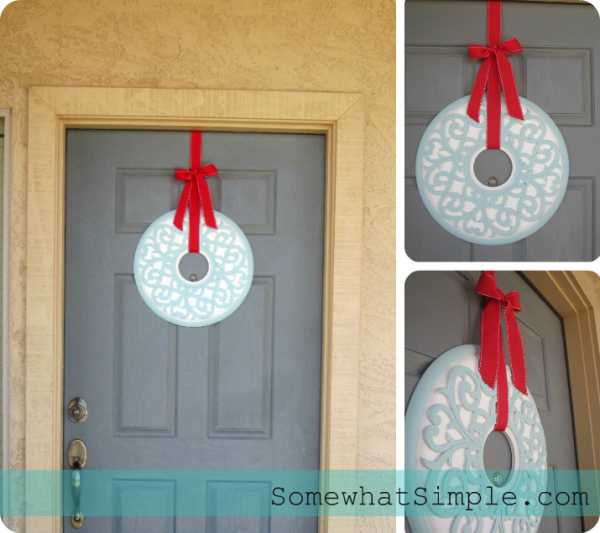 While browsing ceiling fans a month ago, I saw a display at Lowes for these ceiling medallions:


They are light weight (made from a durable plastic of some sort) and they come in different sizes and designs. I think they range in price from about $10- $25 or so. The one I bought was $15.
I took it home, added some paint to make the design pop, and hung it with some ribbon for my front door now!
The red ribbon with the blue and white wreath will be perfect to keep up for Independence Day, but I'm excited to change out the ribbon for the seasons and holidays.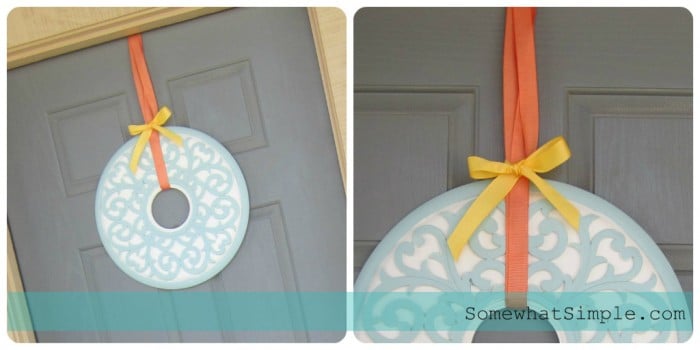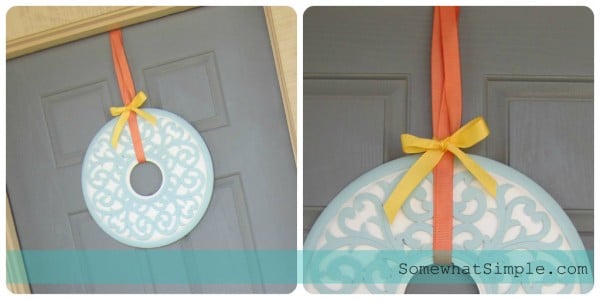 I think a wreath is such a fun way to welcome your guests and add some color to your home.
And here is a simple way to hang a wreath by ribbon instead of using a door hook-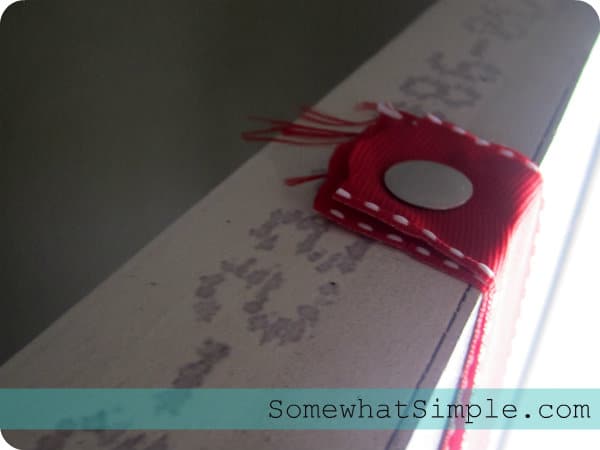 A thumb tack!
So what do you think?
This post originally published on Somewhat Simple in May 2012