A simple tutorial the kids will love – cereal box totes!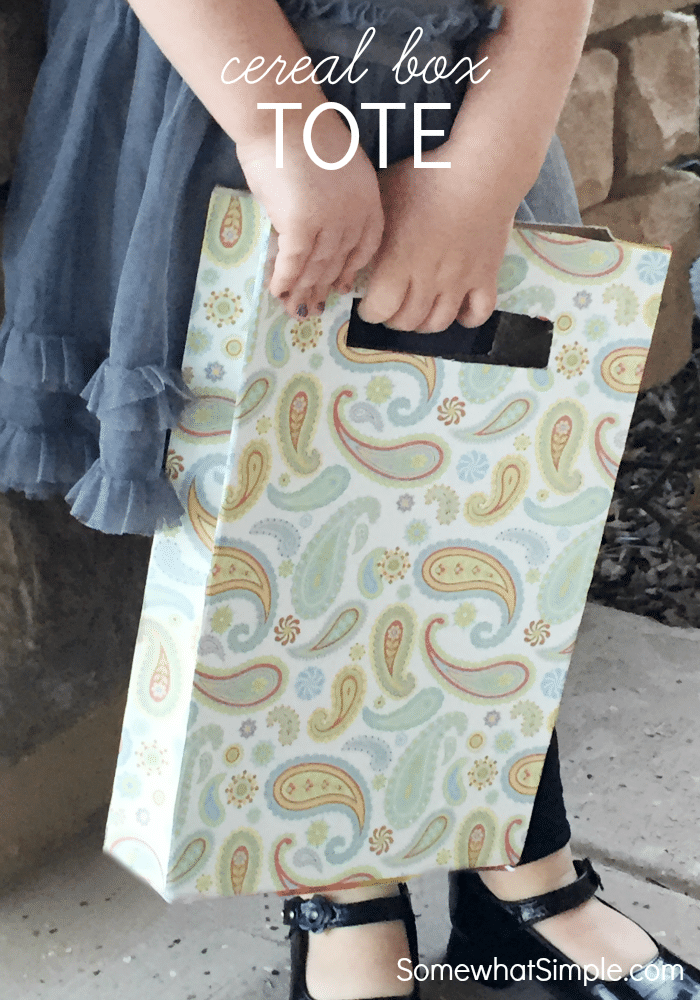 The kids and I have made Cereal Box Totes a few times now. They are simple to create and they make the perfect totes for church – a coloring book, some crayons and a bag of fruit snacks fit very nicely! I like these bags because you can decorate and embellish them to your liking, cut them down or use a bigger or smaller box to adjust the size etc. We've used boxes from granola bars, frozen waffles and more. All the varying shapes can be a lot of fun! Here is a simple video tutorial so you can see exactly how to make your own:
And here is the step by step tutorial and materials list:
Cereal Box Totes
MATERIALS NEEDED:
cereal box
scissors
scrapbook paper
Mod Podge
sponge brush
ruler
pencil
X-Acto knife
embellishments of your choice
DIRECTIONS:
Cut the 4 top flaps off the cereal box.
Measure the length and width of the 5 sides of the cereal box and cut your scrapbook paper to fit each side.
Apply a thin coat of Mod Podge to the front of the box, then lay a piece of scrapbook paper on top of the Mod Podge and rub lightly to let all the air bubbles out.
Using your ruler and pencil, measure and outline where you want your handle to be. Use your X-Acto knife to cut out the handle.
Fold a crease down the sides of the cereal box.
Embellish, if you'd like. (Sometimes my kids can go crazy with this part, adding rhinestones, stickers, flowers etc.)
… and you're done!!!
What do you think?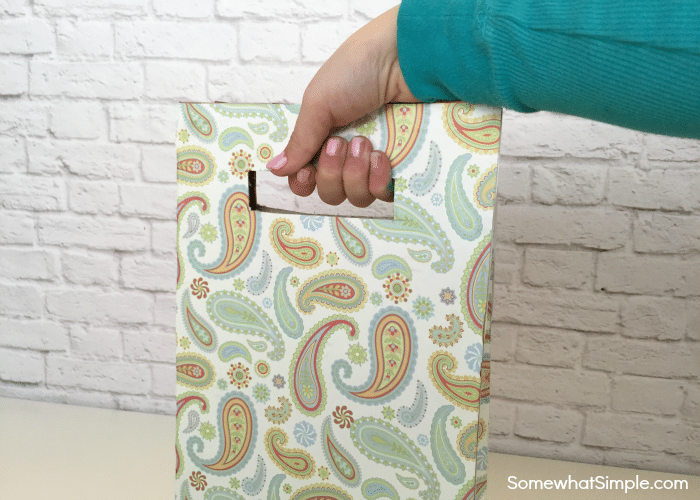 Here is Addie, all dressed up for church and carrying her tote!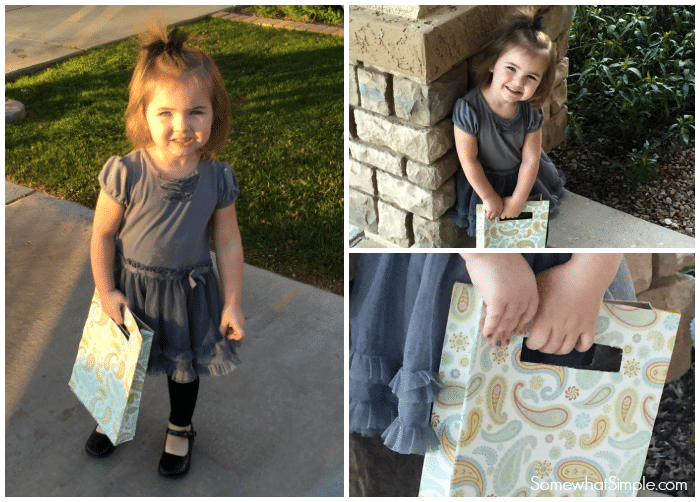 Have fun making your own!
This post originally published on Somewhat Simple in November 2009. It was updated in January 2016.