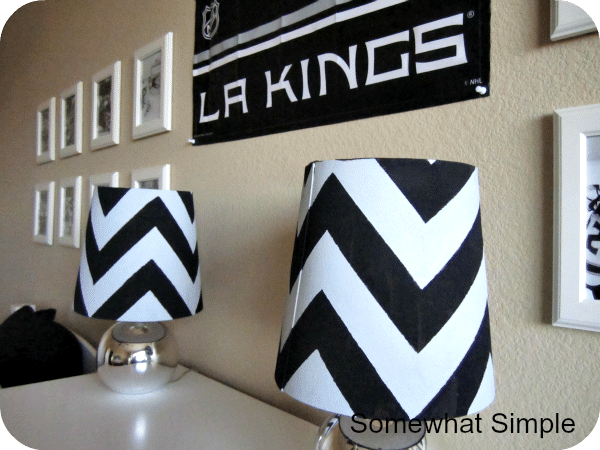 Here is a fun chevron painted lamp shade that I made for my boy's LA King's Hockey Room-
{full details of that makeover coming soon!}
Adding a fun design to an existing lamp shade is a great way to add some character and make a bold statement in your room!
Directions: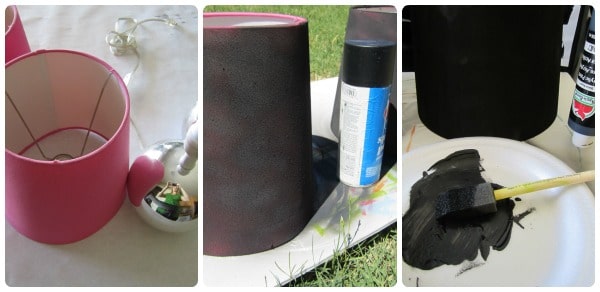 1. Choose a lamp shade in a solid color you love, or paint an existing one with some craft paint. Let this is dry completely!
Would you believe my lamp shades were originally hot pink? I couldn't pass up on a good deal (I got them for free!) but hot pink wasn't the look I was going for in my boy's room! I started to paint these with some black craft paint, but it was just getting soaked up into the fabric way to fast, so I opted for 1 coat of spray paint and then 1 coat of craft paint and it worked nicely.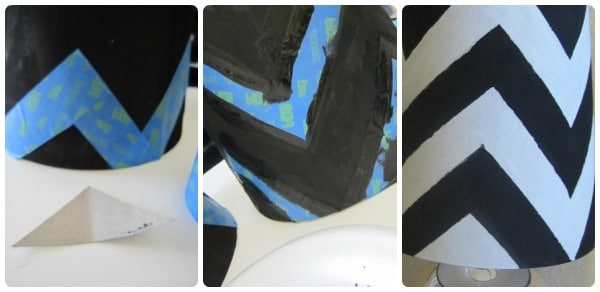 2. Using painters tape, tape off a Chevron pattern.
Before you paint your second color, I like to paint over the edges of the tape with the same color as my base color, which in this case was black. This is one extra step and adds some more waiting time for paint to dry, but doing this will "seal" the tape to the lamp shade better- anything that bleeds under the tape will be black and you won't notice it like you would if it were to bleed from your second color.
Once you do this, paint your second color. I chose a light gray since my boy's room was going to be gray, black and white.
When your paint is dry, peel off your tape and admire your work!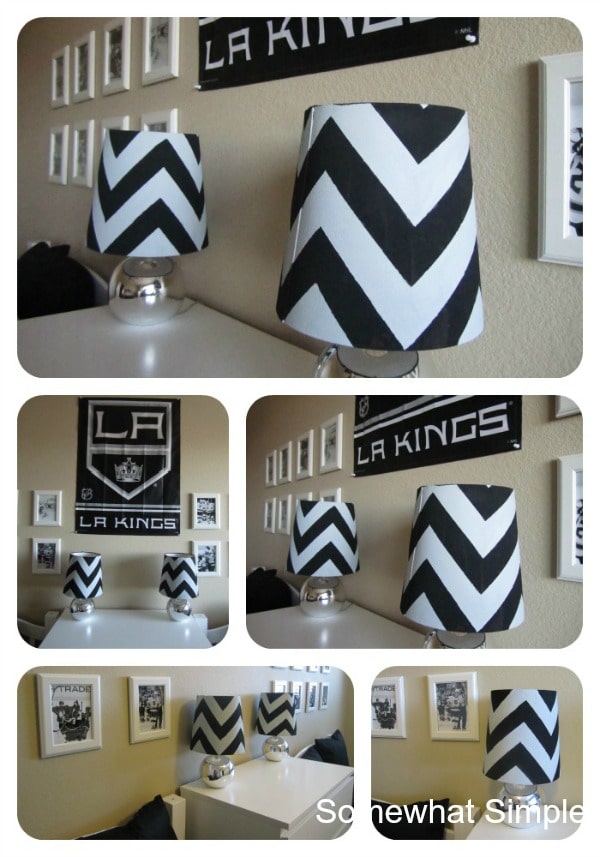 I put together a short video of the process- click HERE to view it.