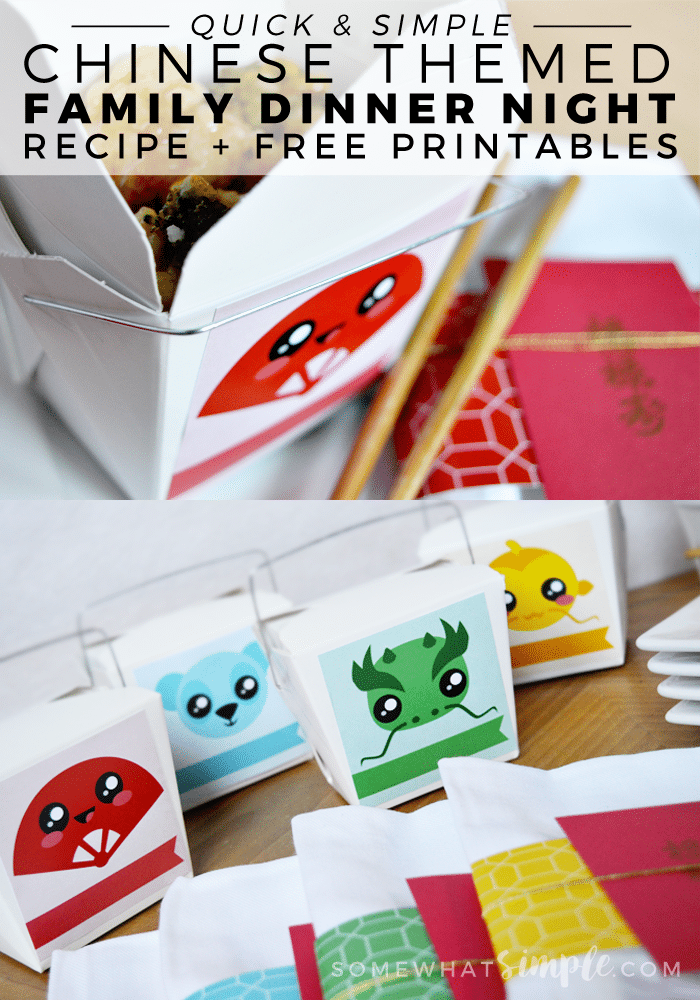 You don't need a special occasion to make dinnertime fun! This Chinese family dinner night idea with darling Chinese Takeout Box Tags, matching napkin bands, place setting ideas, and recipe are brought to you in partnership with Martha Stewart Living and Success® Rice.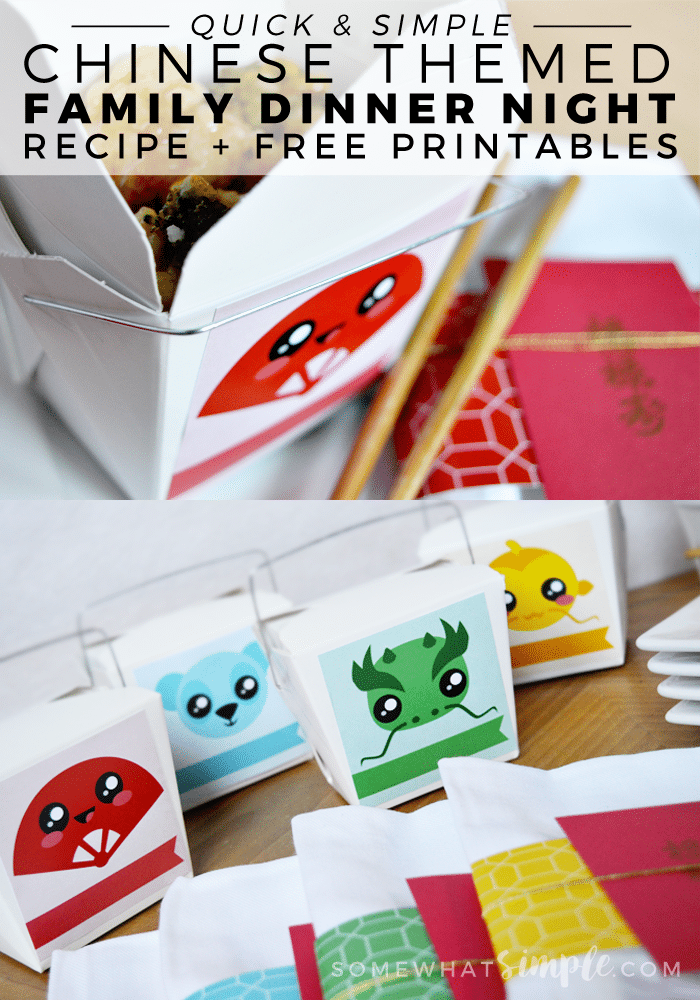 Why not take a weekend and add a little pizzazz to dinner? You'll love how fast and easy creating a fun family meal can be! All you need for your Chinese family dinner night is this favorite Chinese takeout dish and our free printables to create a memorable moment at home. (Plus we have a secret: make your meal lighter, your rice faster with Success® Boil In-Bag Rice!)

Preparing for your Chinese Family Dinner Night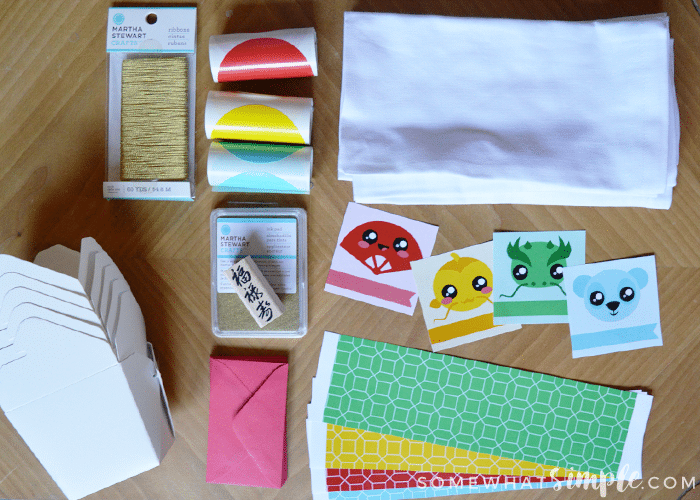 MATERIALS:
Red Envelopes
Napkins
Tape and/or Glue Stick
Chinese Takeout Box Tags and matching Patterned Paper (download below)
Red Fan Tag // Yellow Koi Fish Tag // Green Chinese Dragon Tag // Blue Panda Tag
red napkin band // yellow napkin band // green napkin band // blue napkin band
Word doc of all 4 colored tags + bands
DIRECTIONS:
Print off and cut out takeout box tags and matching napkin bands. (I sent mine into a print shop, but if printing from home, make sure your printer is set to print at 100% and NOT fit to page.)
Stamp red envelopes with gold ink pad + stamp.
Fill envelope with change, notes of appreciation or love, funny fortunes, etc.
Tape patterned paper around napkin, securing with tape or glue in the back.
Place envelope on top, and tie gold cord around everything.
Write your family's names on tags in the colored space, then glue to the front of takeout boxes.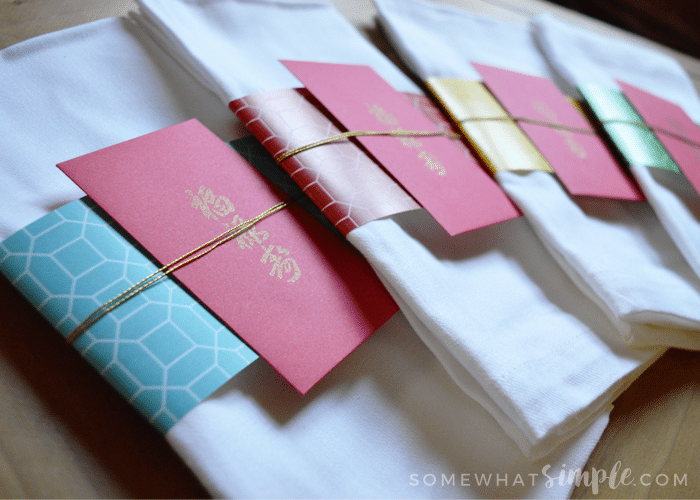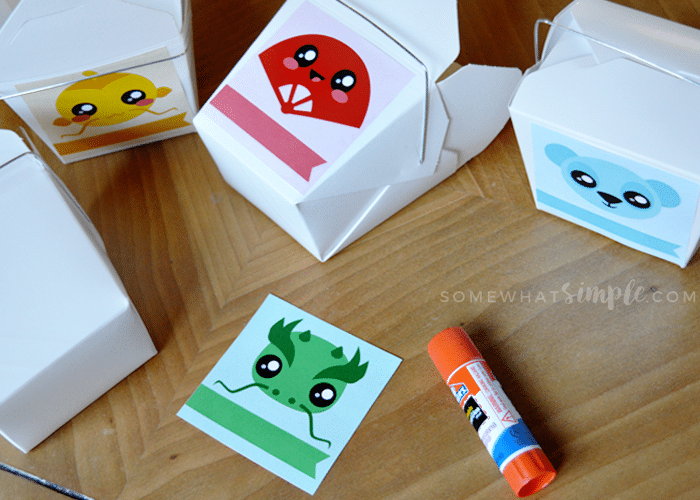 So simple + easy, you could even assign this project to one, or all of your kids!


EXPRESS ORANGE CHICKEN
serves 4-6
INGREDIENTS:
2 bags

Success

®

White Rice,

Success

®

Brown Rice,

Success

®

Jasmine Rice, OR

Success

®

Basmati Rice*
1 cup orange marmalade
1 TBS white vinegar
2 TBS soy sauce
1 tsp Asian hot sauce
1 tsp ground ginger
1/2 cup cornstarch
1 package (10 oz) frozen broccoli florets
1/4 cup flour
1 lb boneless skinless chicken breasts, cut into 1-inch pieces
1 egg, slightly beaten
1/4 tsp pepper
1 tsp salt
vegetable oil for frying
DIRECTIONS:
Prepare

Success

®

Rice according to package directions.

In medium bowl, combine marmalade, vinegar, hot sauce, ginger, and soy sauce. Mix thoroughly and set aside.
Prepare broccoli according to package directions and set aside.
In small bowl, combine chicken with egg and coat thoroughly.
In separate bowl, combine cornstarch, flour, salt, and pepper. Remove chicken from egg and coat with cornstarch mixture.
Heat 1 inch of oil in 4-quart sauce pan or skillet to 375°F. Fry chicken pieces in batches until light brown on all sides. Remove cooked chicken and place on paper towels.
In large bowl, toss chicken with broccoli and marmalade mixture.
Serve over hot rice.
*I have never tried Success® Rice before, however I'm a new fan! It's so easy to make – just fill a bowl with water, put one of the bags in, cook for recommended time (I used the microwave), and voila! The rice was delicious and it is seriously so quick and easy to make!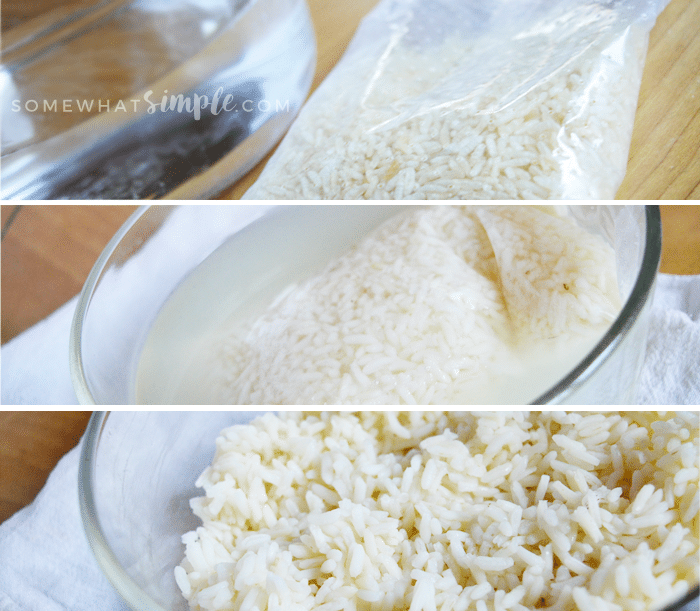 It's time to set that table!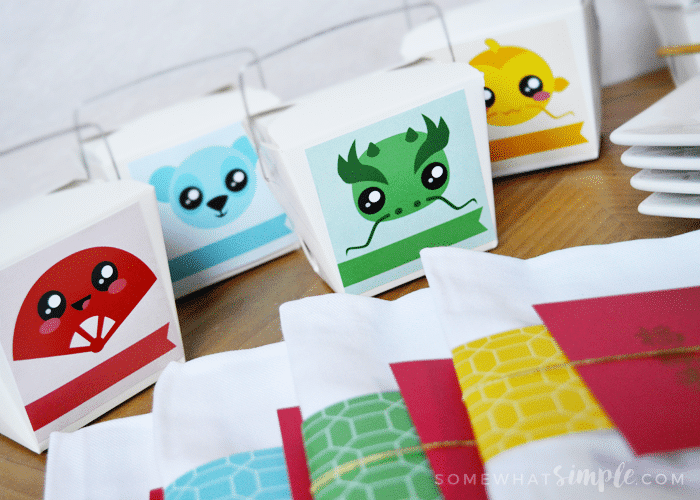 First thing's first: use plates, bowls, or even serve your meal in the takeout boxes!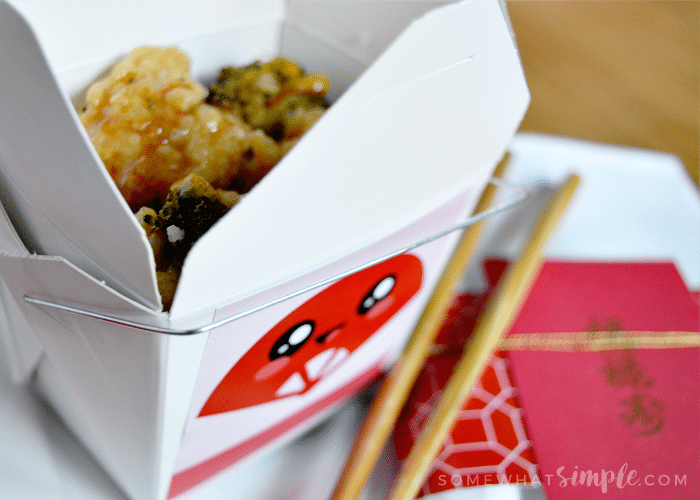 I used smaller takeout boxes and filled them with gold-wrapped chocolate and candy fish, but you could put those in the large ones as well, if you're not serving dinner in them, or, when you're finished, you can use the takeout boxes to store leftovers – just pack it up and put it in the fridge! Grab a sticker to label what's inside: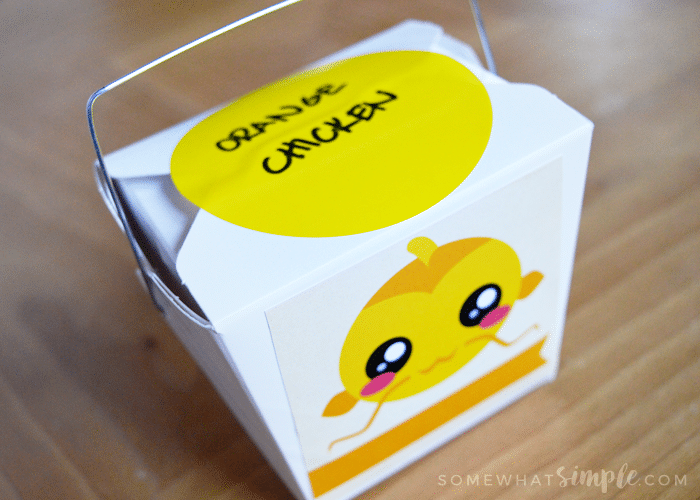 Here's to making family dinners a little more memorable!
*****
A huge thank-you to Martha Stewart Living and Success® Rice for sending us some awesome products that inspired this Chinese themed family dinner night post!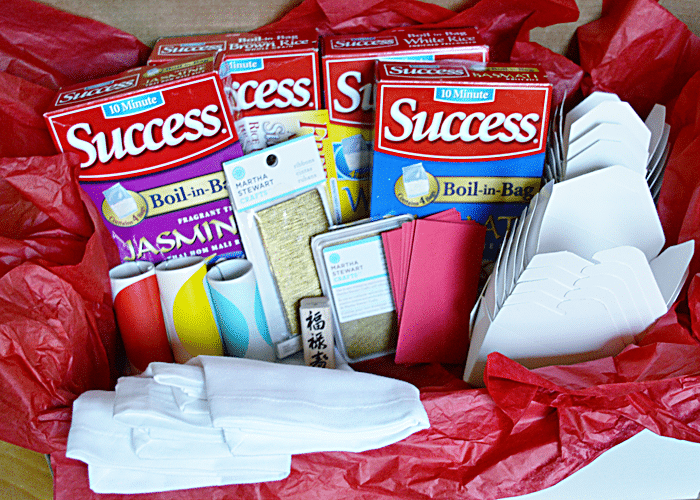 This post is brought to you in partnership with Martha Stewart Living and Success® Rice. As always, all opinions and ideas are my own.