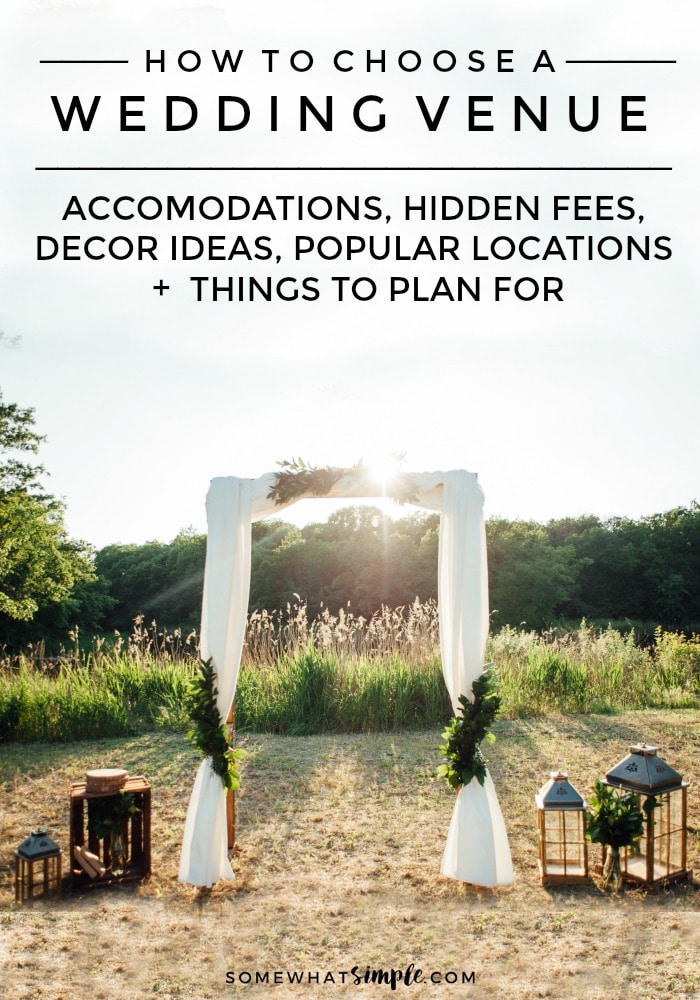 When you're in the process of planning out your wedding day, one of the main concerns you will have is making sure that all of your guests are able to enjoy it. Here are some helpful tips and tricks and things to consider on how to choose a wedding venue!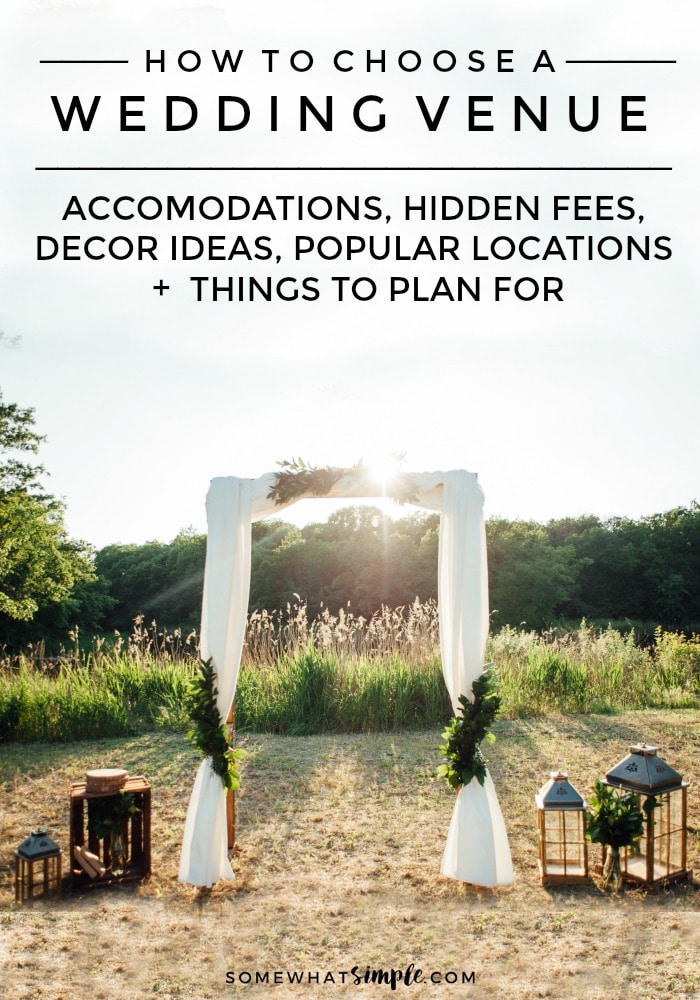 We are just starting to come out of engagement season, which means couples everywhere are now knee-deep in wedding plans! For those couples wondering how to choose a wedding venue, our friends from Simply Bridal have some helpful information you should consider when trying to decide the best location for you and your guests. Take a look: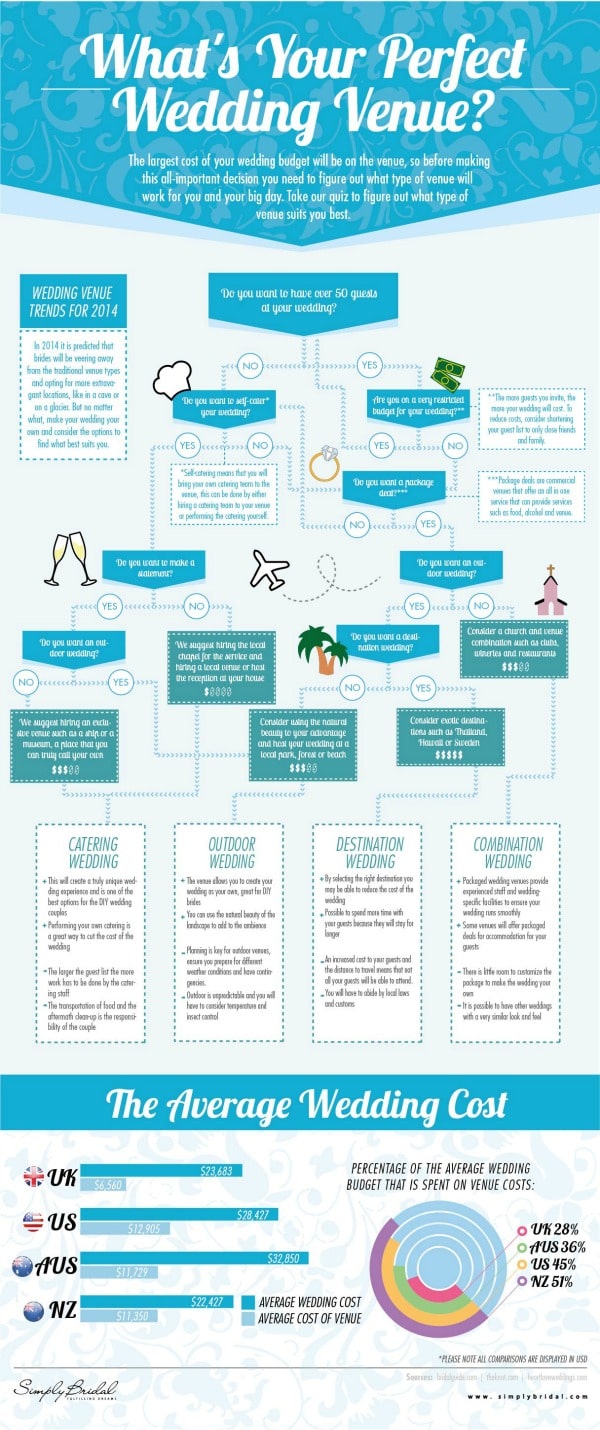 Here are some other things to consider on how to choose a wedding venue –
A list of popular popular wedding venues near you, from Here Comes the Guide.
Popular wedding venues, from Wedding Party.
Venue Tours Do's and Don'ts from The Springs Event Venue.
Set up time, guest parking and more! Here are 23 Questions to Ask Your Wedding Venue, from Wedding Party.
Decor ideas that will make you swoon, this list of 20 Dreamy Wedding Ceremony Ideas from Mod Wedding is serious eye candy!
Choosing a Wedding Date – what to consider when pulling out your calendar, from The Springs Event Venue.
Magical Wedding Decor Ideas, from Huffington Post
Have you thought about the needs of ALL your guests? Check out Gentle Ways to Accommodate Visually and Audibly Impaired Wedding Guests from Simply Bridal.
20 Outdoor Wedding Decor Ideas from Wedding Included
The Ultimate Guide to Venue Tours – things to consider before making a final decision on where to say "I Do", from The Springs Event
Hidden Venue Fees to Plan For – nothing worse than paying more than you expect! From The Springs Event Venue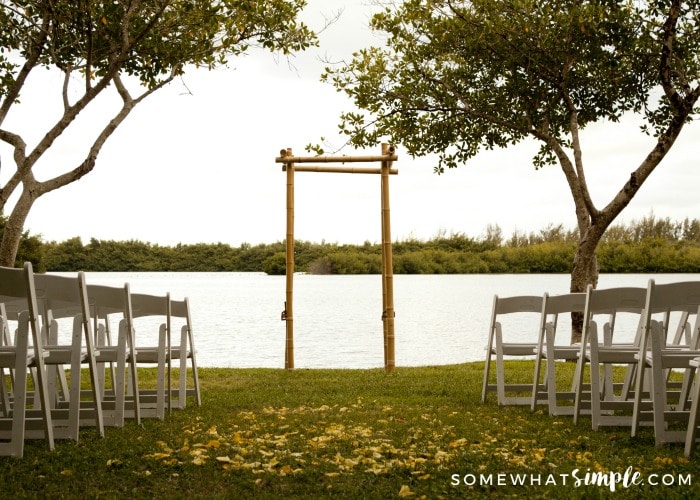 If you're looking for even more information on what to look for when choosing a wedding venue, including tips on what to ask when you visit varying locations, please visit Simply Bridal and the Simply Bridal Blog.
Happy planning!
Love these wedding tips? Check out some of our other favorite tip posts!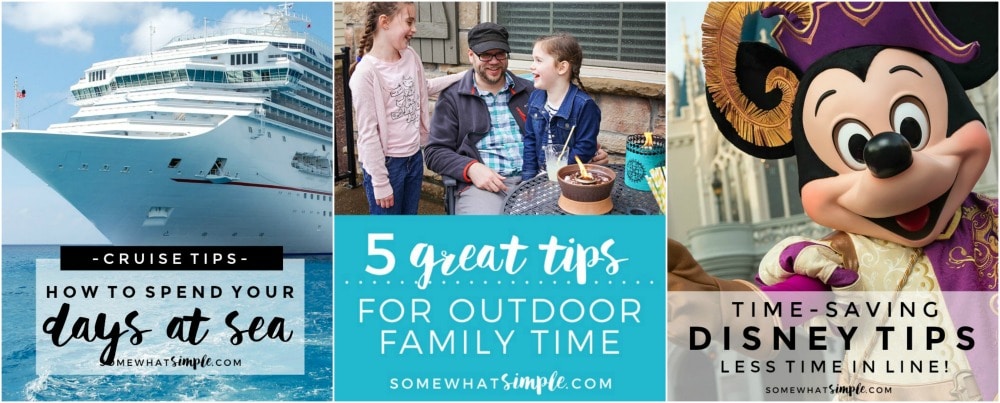 Cruise Tips // Outdoor Family Time // Disney Time Saving Tips
This post originally published on Somewhat Simple in February 2014. It was updated in May 2017.