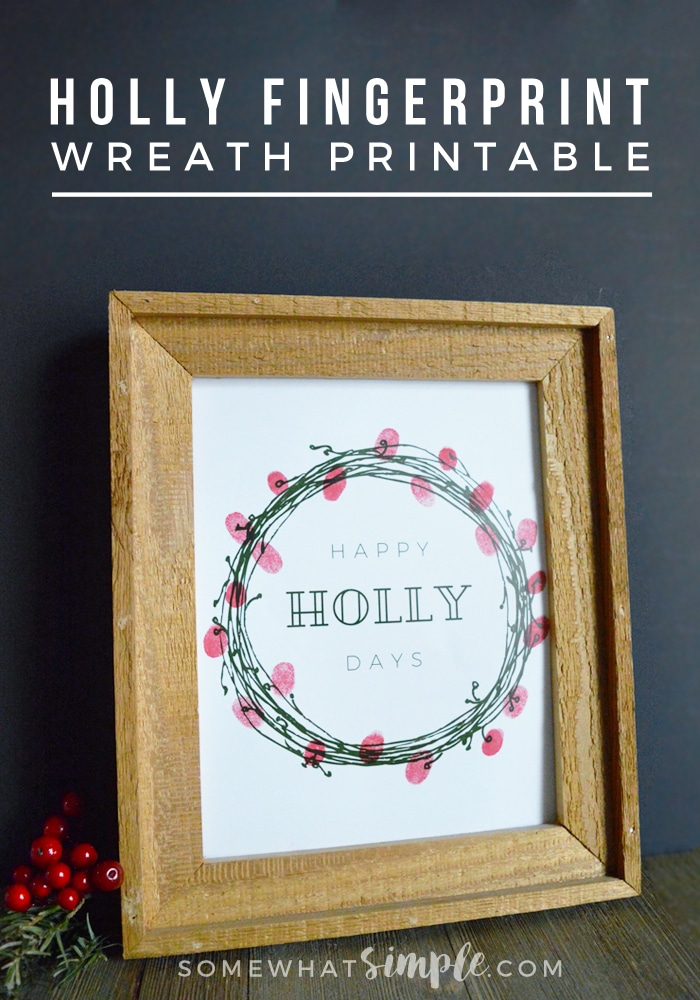 Our Christmas Fingerprint Wreath would make the perfect gift for grandparents, or just a beautiful keepsake that you can pull out every year!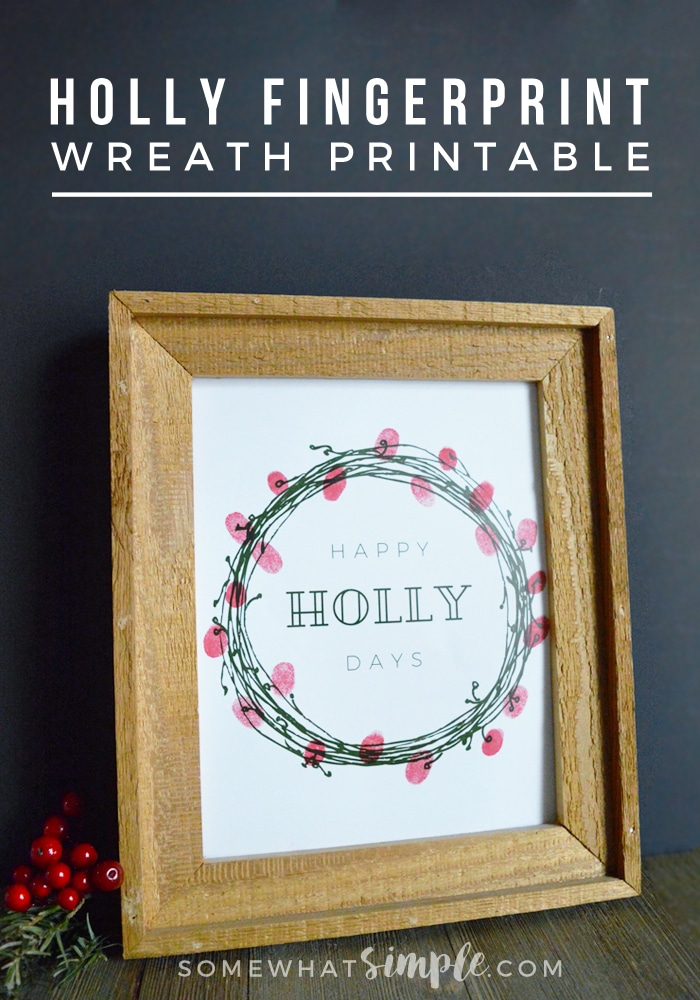 The kids loved making this darling wreath, and I'm going to love pulling out every year! It's so simple to create, and you'll only need a few things to create a beautiful and simple memento.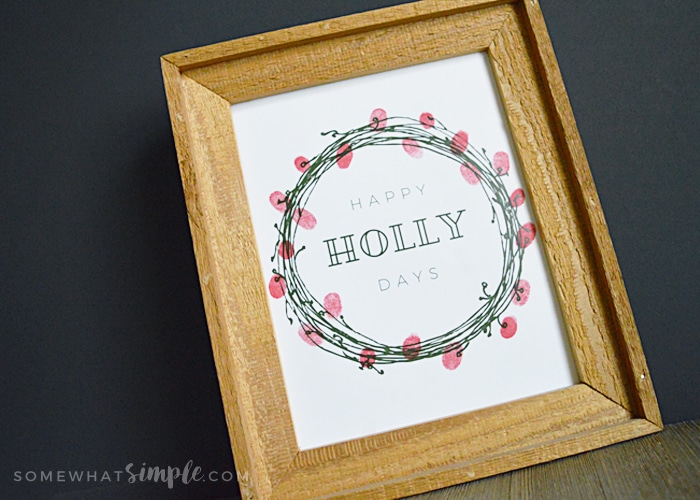 Christmas Fingerprint Wreath
Supplies:
Christmas Fingerprint Wreath Print
Washcloth
8×10 Frame
Directions:
Print out your wreath (make sure your printer is set to print at 100% or none, and not zoomed to fit page)
Grab your ink pad, place little fingers in the ink (make sure they don't drag their other fingers in the ink), and place randomly on the wreath.
You can write their names by one of their fingerprints if you'd like.
Make sure you wipe their fingers immediately, or you may or may not have ink winding up on things you don't want fingerprinted. 😉
Place in your frame and enjoy!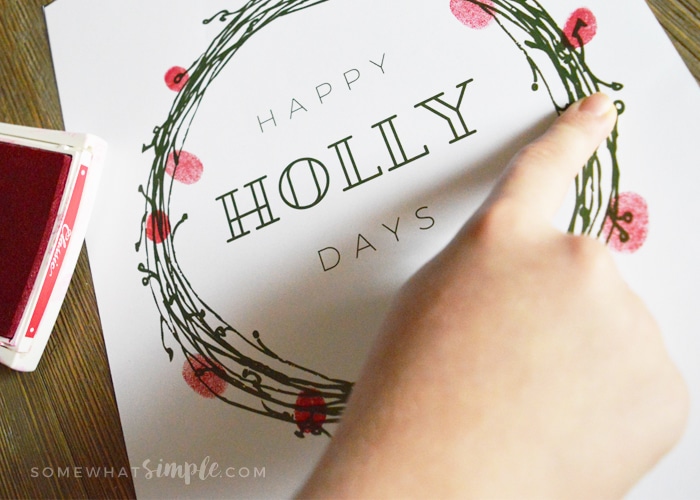 So easy, and so darling! So are you ready to start making your own? Keep reading!