I decided that my Christmas Tic Tac labels from last year kinda felt incomplete.  So I decided to make them some friends!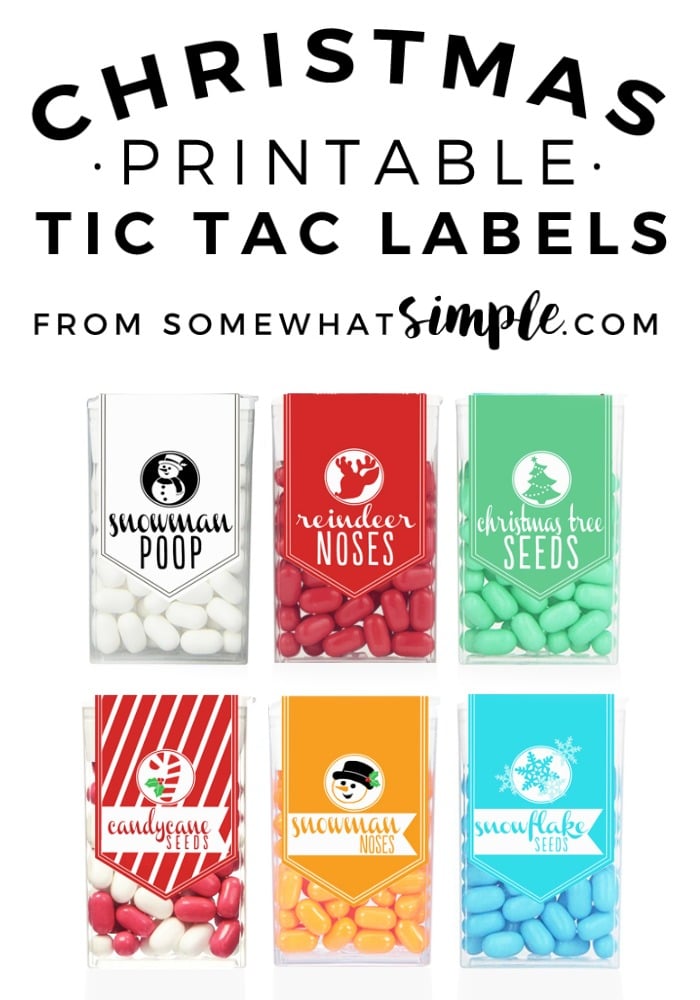 I had such a HUGE response to the Halloween Tic Tac Labels, and some of you even asked if I would do Christmas ones.  Well, dear friends, here ya go!
How fun are these Christmas Tic Tac Labels??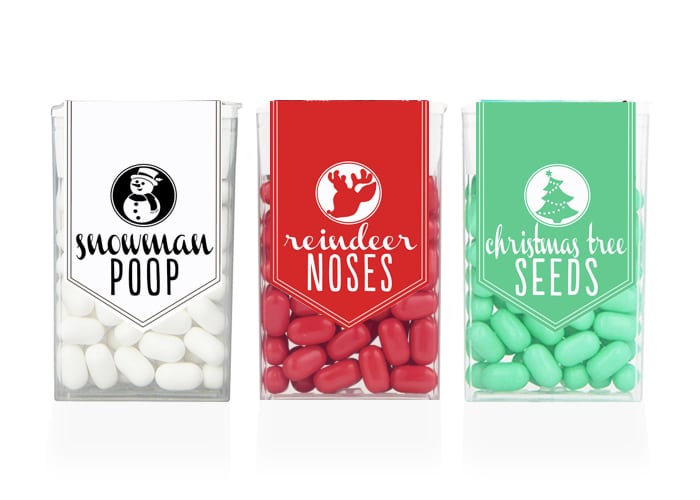 And here are a few more…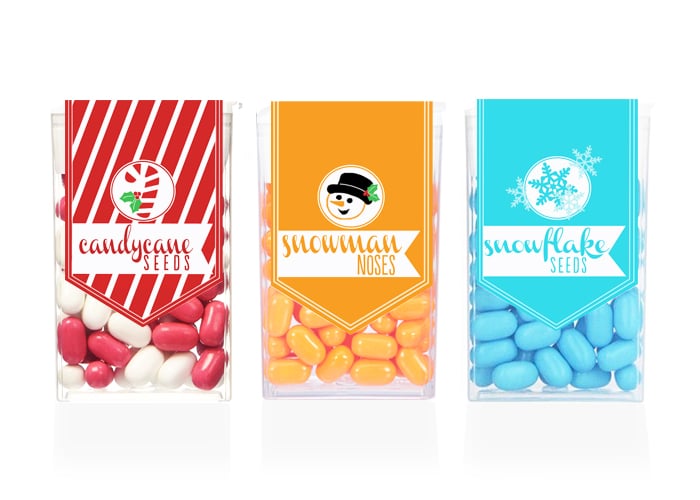 (I found the red + white Tic Tacs at Target in the Christmas candy section, but you could just use plain red or plain white -OR- find most any Tic Tac flavor you need on Amazon)
Just print off, cut out, then glue on to your Tic Tacs! Perfect for teachers, co-workers, classmates and stocking stuffers! Here is how to make them:
Christmas Tic Tac Labels
MATERIALS: 
*If you'd like to get even fancier, print these off on sticker paper, and eliminate the need for a glue stick. 🙂
DIRECTIONS: 
Cut out labels.
Glue the labels on the Tic Tacs
…that's it!
So stinkin' easy!!
My kids can't get enough of them.
There's just something awesome about eating snowman poop. 😉
Hope you all enjoy these Christmas Tic Tac labels as much as we do!
Have a fantastic holiday weekend! -xoxo
Tic Tac Labels For Other Occasions
We have 15 more Tic Tac Printables for every holiday and celebration imaginable!
More Fun Christmas Ideas