Spread some holiday cheer with these Christmas Gifts for Neighbors – a fun treat in a can!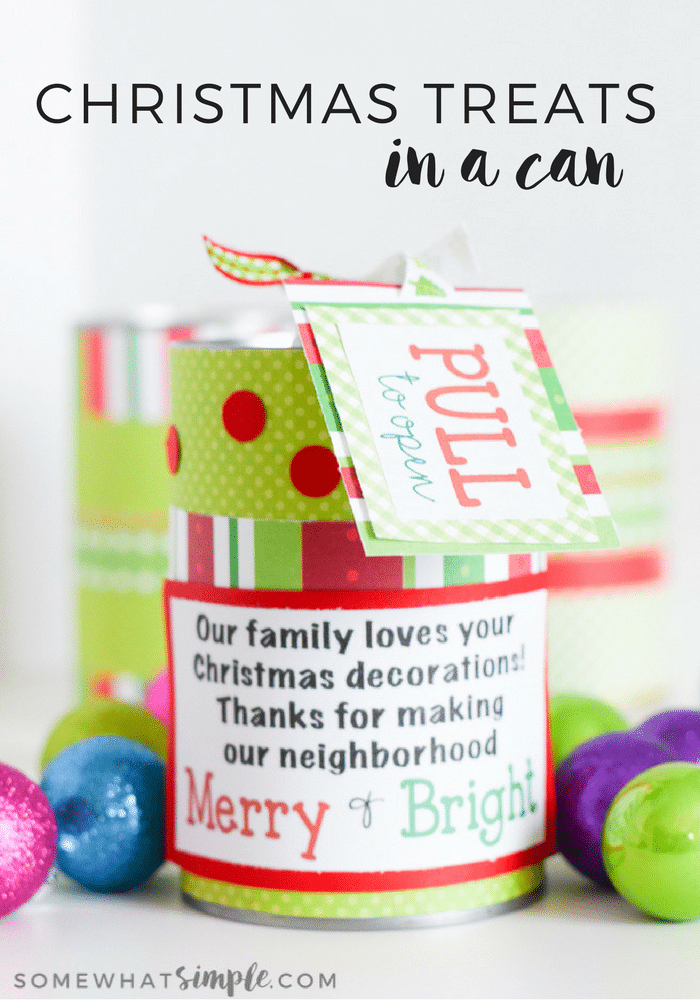 This darling "Christmas Treats in a Can" idea is a great way to get the family involved in a fun, new tradition!
Take a walk or drive around your neighborhood and vote for the house with the best Christmas decorations. You can choose your favorite 3, 5, 10… or just pick your absolute favorite house! Leave this fun little can of treats on their doorstep to let them know how much you love their decor!
So festive and thoughtful, right?
Here is how to make your own –
Christmas Gifts for Neighbors
Supplies Needed for Christmas Treats in a Can
tin cans with pull tab on top
scrapbook paper or cardstock
embellishments – buttons, ribbon, glitter, etc.
glue or double sided tape
scissors
markers
Directions for Christmas Treats in a Can
Open the BOTTOM of the can with a can opener & empty the contents. Wash the can really well and dry it completely.
Fill the can with treats then seal it up by adding some hot glue to the rim of the can and placing the bottom lid back in place.
Embellish it! Cover it with cute paper, add some ribbon, buttons, etc. Include a short note of appreciation and a tag telling them to open it!
Place on a neighbor's doorstep for a cute way to spread holiday cheer!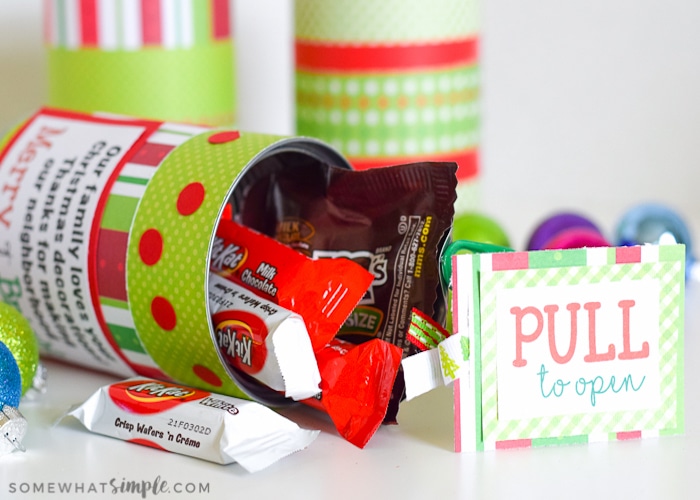 And while it is fun to go around the neighborhood, choosing a decorated house that is your favorite, these could also be used to surprise a neighbor just for fun! Or put a few together in a basket with some other goodies for a handmade holiday gift!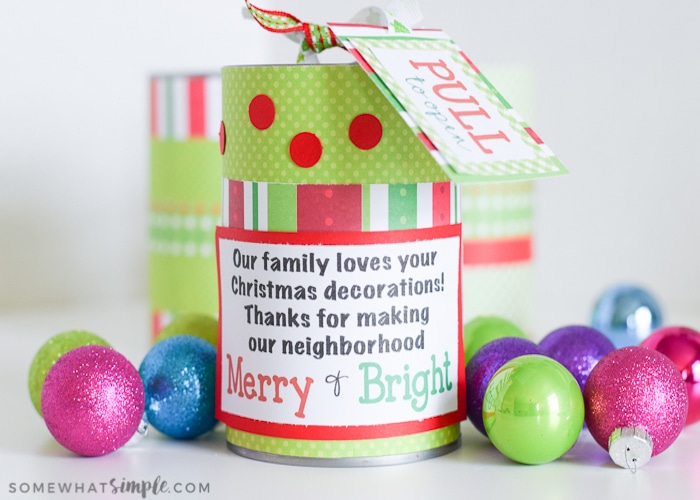 Here are a few more Christmas projects you might enjoy: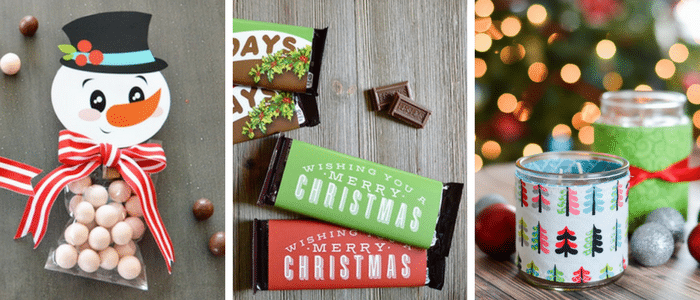 Christmas Treat Bag Toppers // Christmas Candy Bar Wrappers // Candle Cozy Tutorial
This post originally published in November 2011