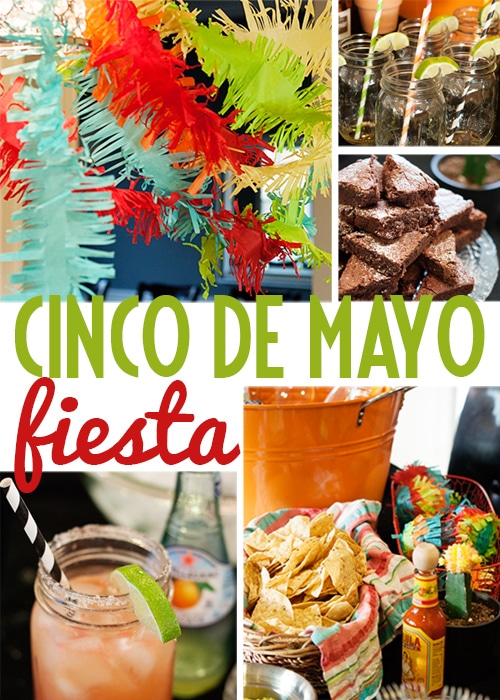 As you may know, if you have ever visited Circus Berry, I have quite a passion for parties…rather, anything at all entertainment related.  Today I'm sharing that love with you in the form of one of my recent celebrations…a weeknight Cinco de Mayo Fiesta.  Now, why do I emphasize "weeknight"?  This party is so easy to throw together, really, that you could do it any night of the week.  All you need are a couple of simple key dishes and some bright colored DIY decorations. Let's take a peek at some ideas to get your own party going.
The food:
I opted to keep it fairly simple by going with a food-bar concept.  Make-your-own tacos was the easiest I could think of and it worked out perfectly.  Of course there were chips too, so make-your-own nachos sort of fell into place by chance as well.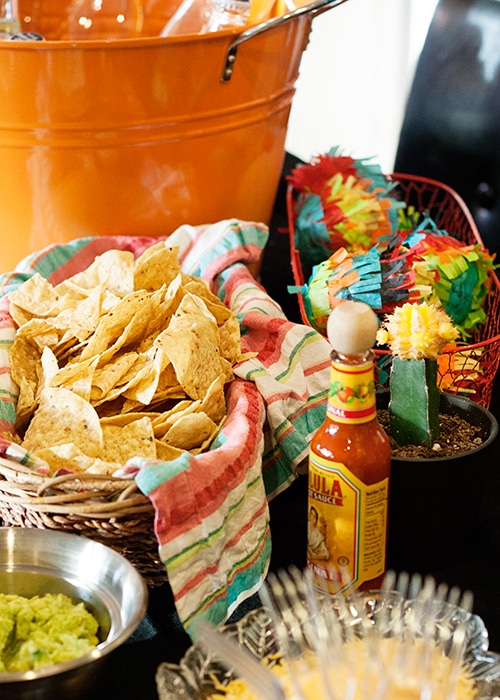 We had all of the fixings for the most elaborate to the most simple of tacos: lettuce, olives, tomato, salsa, guacamole, lime, cheese, hot sauce,  ground beef taco meat,  slow cooker Mexican chicken with beans, and of course the tortillas.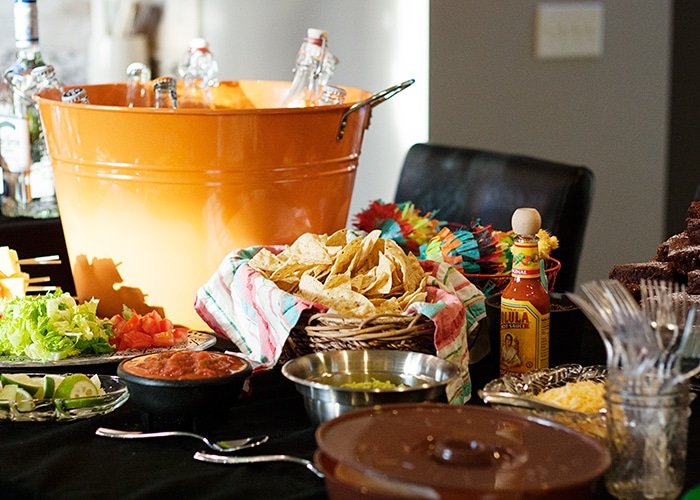 The pineapple and watermelon skewers were a refreshing addition to the spread, and colorful to boot!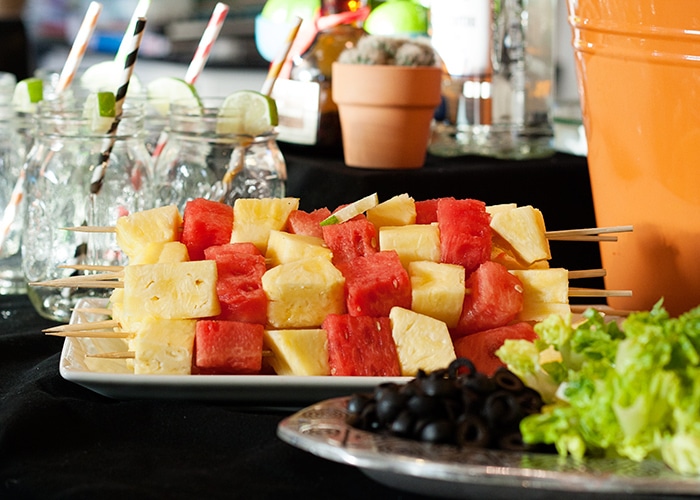 And what would a party be without dessert.  We served up Mexican Brownies for something rich, delectable, a bit spicy, and sweet.  They were a huge hit.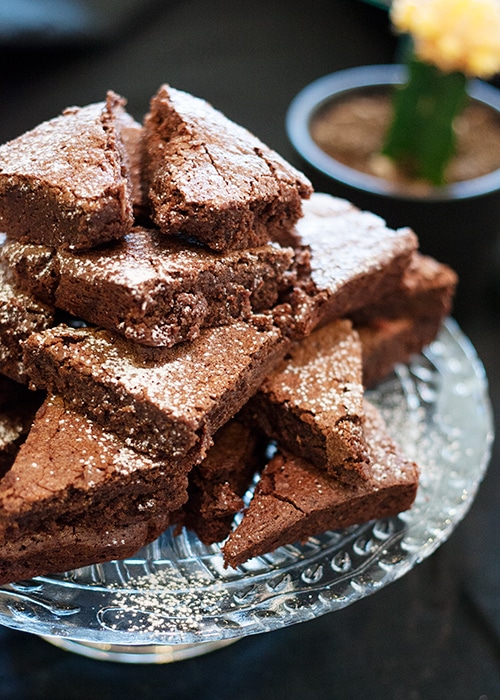 The drinks:
I had a bright bucket full of homemade margarita mixes on ice ready for people to mix up their own concoction. With an abundance of colorful paper straws and mason jars in my house, they seemed the most fitting for holing our mocktails.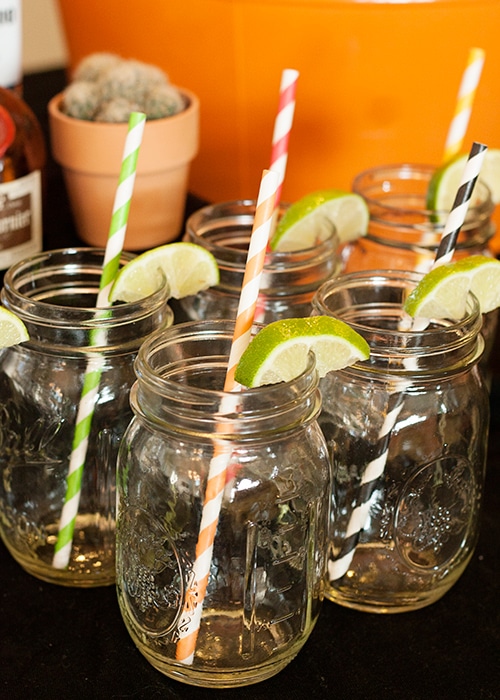 The watermelon margarita mix was the crowd favorite.  (A great substitute for tequila to make your mocktails is San Pellegrino Aranciata.)  And don't forgo the salt rim, even if there is no tequila.  It is delicious!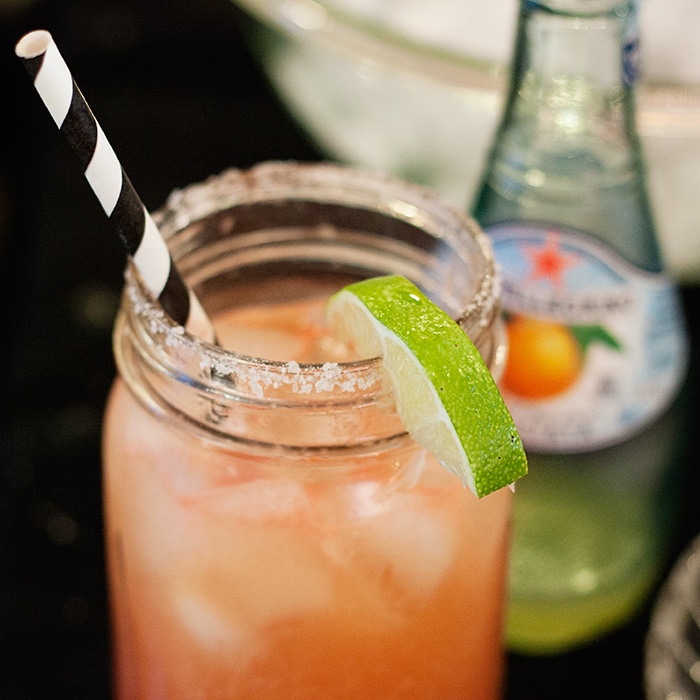 The decor:
I started by gathering every succulent and cactus I had in the house.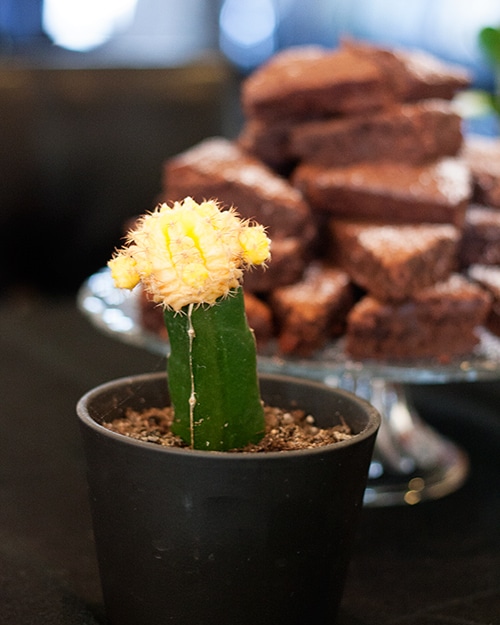 Then I grabbed any bright colored linens, buckets, and baskets I could find.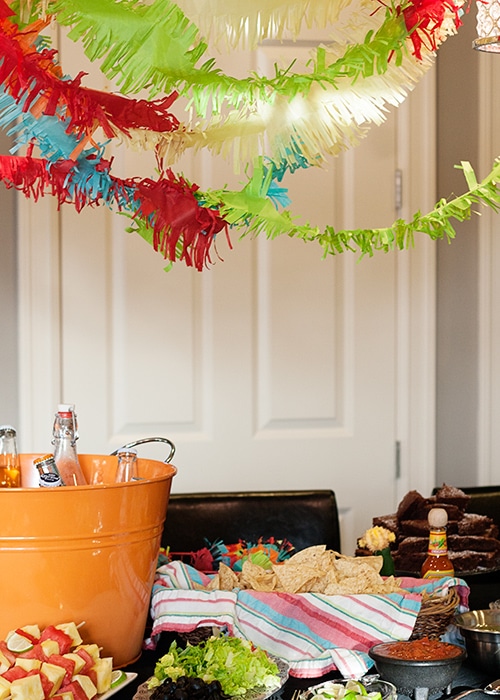 I created some fiesta fringe garland with my stash of tissue paper.  Just cut the paper into strips, fringe the edges, and each strip to another with tape.  The more random, the more festive!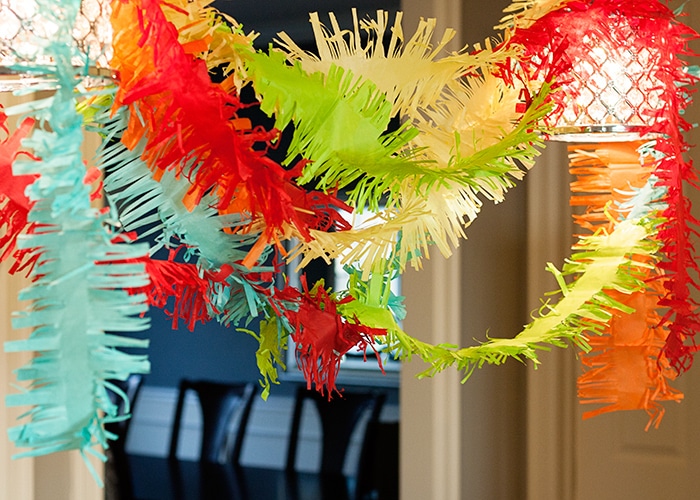 The favors:
I couldn't resist the fun of a piñata, but didn't really have the warm weather or the space to get a full sized one.  So, instead we had mini pinatas for each guest.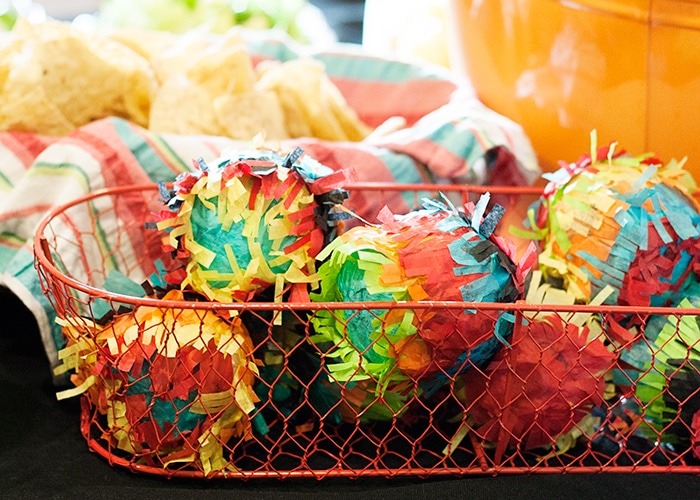 Put it all together and this is what you get.  Super simple, super fun, and super tasty!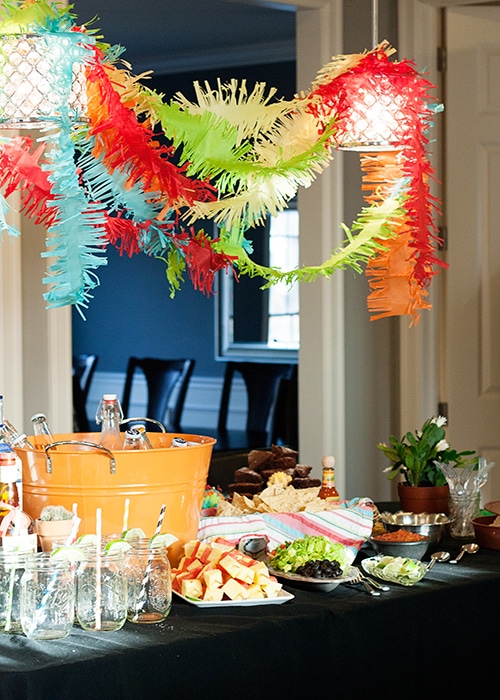 Hope you enjoy your Cinco de Mayo!  See you next month!