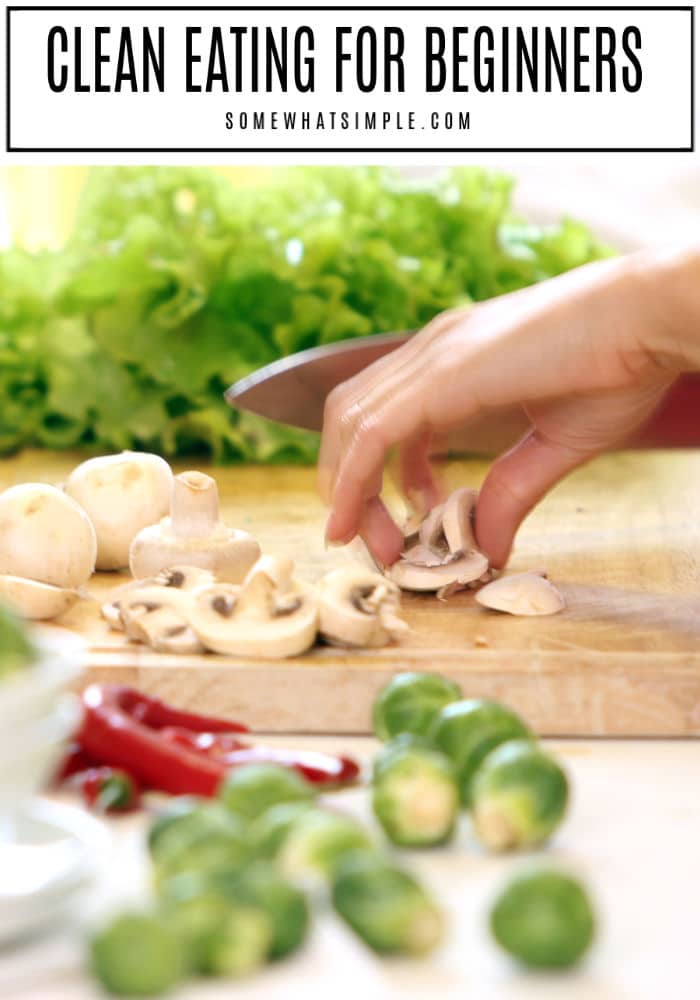 The beginners guide to clean eating – our best tips to help you start eating clean. What to eat, what to cut out, and how clean eating for beginners can make you feel so much better!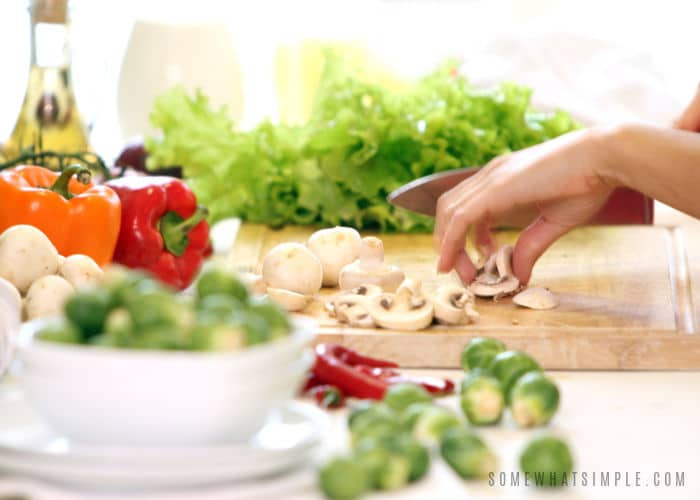 How do you start to eat clean?
Clean eating can mean many different things depending on who you are talking to. Some people are super extreme and don't even eat meat, and others just try to eat as many unprocessed foods as possible.
I can't tell you how many times I have tried to start eating "healthier". I usually make my rules way too extreme and I end up quitting because it's just too hard. It wasn't until recently that I started a new clean eating lifestyle that is really working for me, and it was because I started gradually.
My main goal for each meal and snack is to first eat as many fruits and vegetables as possible, and then top off with healthy fats and proteins. A fun way to do this is to start substitutions: An apple and peanut butter instead of a peanut butter sandwich, cucumbers and guacamole instead of chips, lettuce wraps instead of taco shells, etc.
What is clean eating?
Clean eating is a simple, healthier approach to eating. It means adopting a balanced diet with an emphasis on protein, whole grains, healthy fats, fruits and vegetables. Diet plans range from 1200-1800 calories, which is sufficient enough to satisfy hunger and help with weightless.
What can you eat on a clean diet?
Most clean-eating meal plans will suggest Whole Foods – fruits, vegetables, lean protein, whole grains and healthy fats. To start eating clean, you should limit the amount of refined grains and added sugars.
Clean Food List –
whole wheat bread
whole wheat pasta
quinoa
brown rice
popcorn
steel-cut oatmeal
fruits and vegetables, fresh or frozen
unprocessed meat
hormone-free dairy
Here are a few clean eating recipes we think you'll love –
Clean Eating Questions, ANSWERED –
Common questions from clean eating newbies…
Is cheese clean eating?
While vegan and paleo diets eliminate cheese, full fat cheese is accepted within moderation when trying to eat clean.
Is yogurt clean eating?
Greek and regular yogurts are "eating clean" as long as they don't contain artificial flavorings, coloring, and high fructose corn syrup.
Is oatmeal clean eating?
Yes! (And it can help you drop weight easily!) Because your body digests oatmeal at a slower pace, it keeps your energy levels up and reduces the feelings of hunger.
Is canned tuna clean eating?
While you should try to cut back on packaged foods, canned tuna, chicken breasts and beans are good low-budget lean protein options for clean eating.
Clean Eating for Beginners
If you are wanting to start eating "clean" and you want your lifestyle change to last longer than a week, here are a few tips I offer to beginners:
1. Be easy on yourself. If you have never attempted a clean eating diet before, don't give up on your first mistake. It's going to take practice and you will learn as you go. Allow for a few indulgences when you first start. This leads me to tip #2…
2. Start gradually. Don't go through your pantry and start throwing things away until you know this is a lifestyle you can continue with forever. And don't make your rules so strict in the beginning that you end up starving yourself because you can't think of anything to eat! It's going to take awhile to find new recipes, and it's going to take awhile for your taste buds to adjust to your new way of living.
3. Start with the outer perimeter of the grocery store. You aren't going to be perfect when you start out, but if try to shop within the outer perimeter of the grocery store, this is where you will find the foods with the least amounts of ingredients and additives.
4. Learn to read food labels. You aren't going to know the name for everything, but a good rule of thumb is to avoid a long list of ingredients, and avoid ingredients that you can't pronounce.
5. Find someone to be accountable to. If this is your first time trying to eat clean, it isn't going to be easy and you can fall into the trap of going back to what you ate before. Find someone you admire who has mastered the clean-eating lifestyle and ask them if you can report to them. For me this is my friend from college. I will text her throughout the day to send pictures of what I am eating, or let her know when I am having cravings for junk food. She is a great support to me!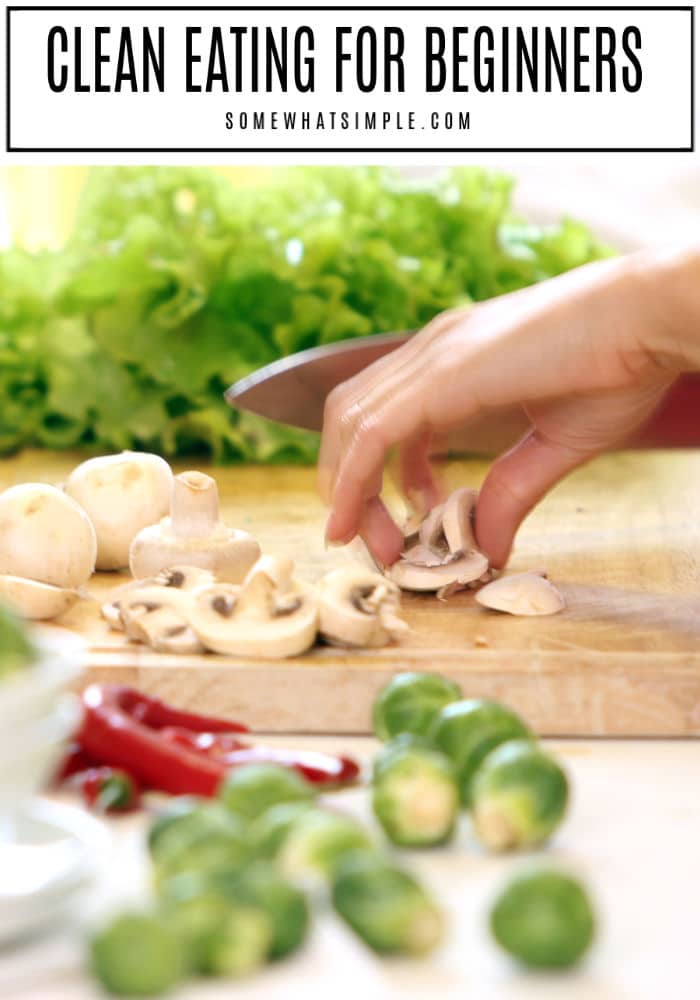 There are many benefits to clean eating, but my favorite is the "clean" feeling that I get. I feel like my "brain fog" is lifted and I can act and think more clearly. If you haven't tried it before, I hope you will give clean eating a try!