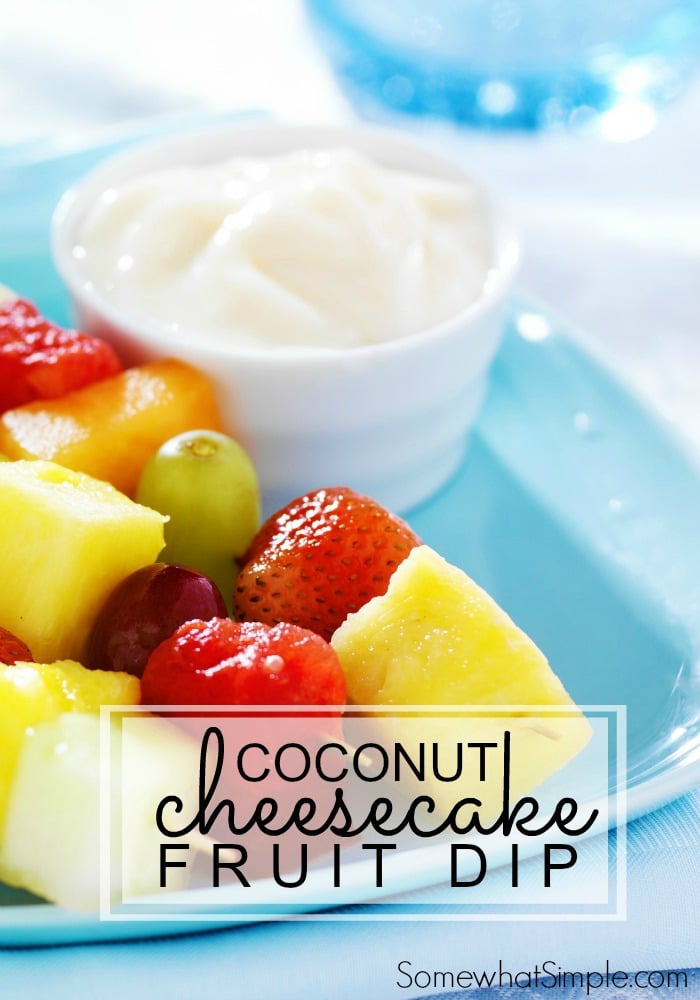 Fruit dips are hands-down the tastiest additions to a beautiful fruit tray. Most of the time these delicious spreads are super simple to make and they don't use a lot of fancy ingredients- which are 2 characteristics of a delicious snack I definitely appreciate! I recently hosted a baby shower for a friend and served this Coconut Cheesecake Dip alongside some fresh fruit. I love the tropical taste the coconut gives to this- and the added texture is fun too! It really is a TASTY treat. Here is how to make it:
Coconut Cheesecake Dip
INGREDIENTS:
1 brick (8 ounces) cream cheese
1 container of Marshmallow Cream (7 oz)  (Affiliate link to AMAZON here)
1/4 teaspoon cinnamon
small handful (or more, if desired!) of shredded coconut flakes, toasted and cooled
 DIRECTIONS:
Combine the cream cheese, the marshmallow cream and the cinnamon in a small bowl and mix with a hand mixer until smooth and fluffy.
Fold in the toasted coconut into the cream cheese mixture until combined.
Serve with fresh fruit, graham crackers, Nilla Wafers or Oreos and enjoy!!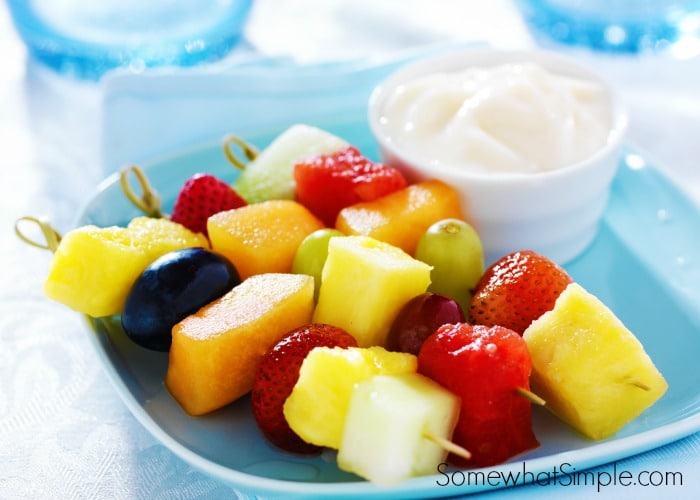 What is your favorite fruit dip recipe? I'd love to hear about it!
 (We have plenty of tips on planning a baby shower, click HERE for details.)